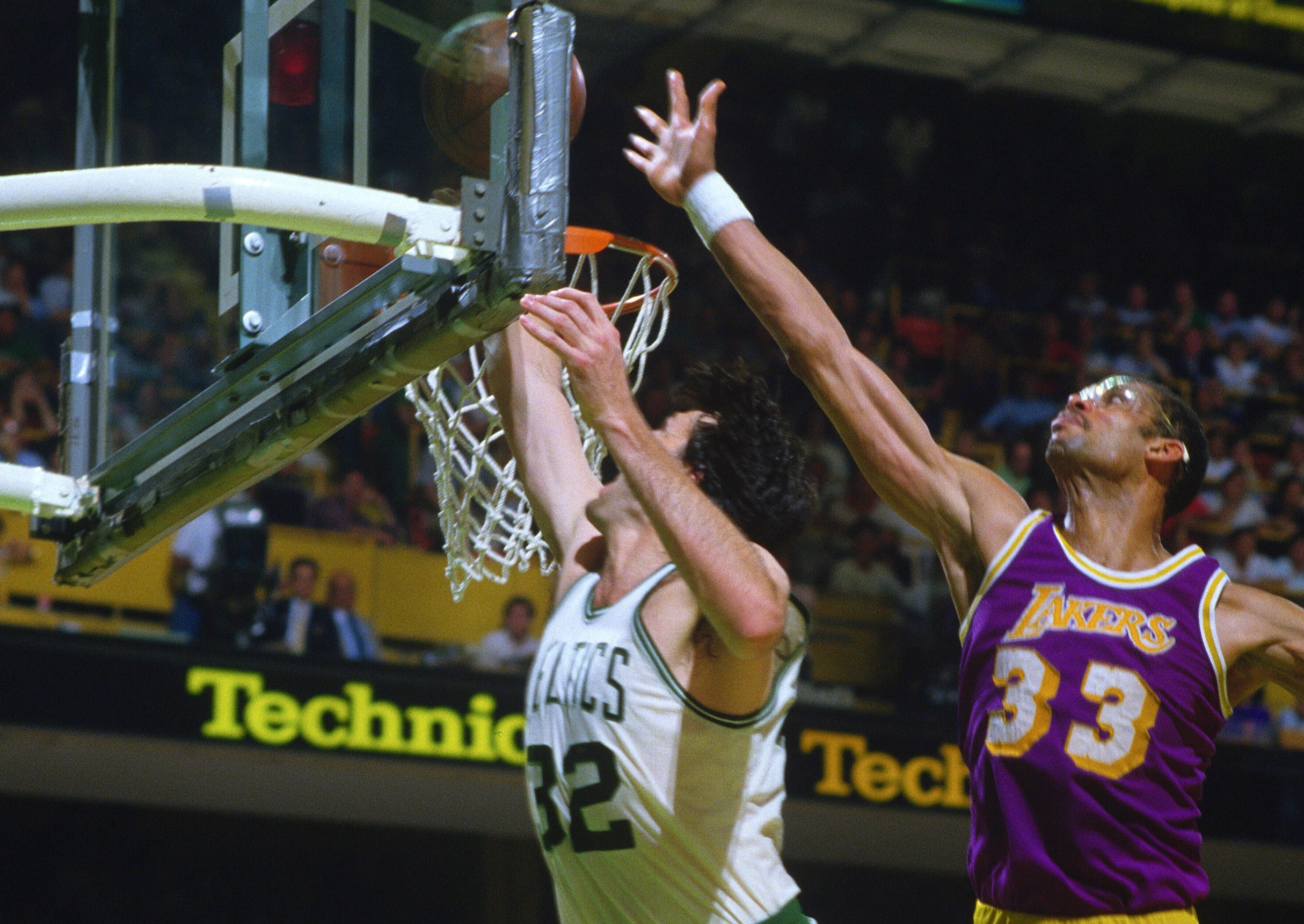 Winning the 1985 NBA Title on the Boston Celtics Home Court Still Has Kareem Abdul-Jabbar Searching for Words
Kareem Abdul-Jabbar still savors his 1985 championship, but has a tough time putting it into words.
It's been 37 years since the Los Angeles Lakers got revenge on the Boston Celtics. Kareem Abdul-Jabbar and the Lakers know they let one get away in the 1984 NBA Finals.
A year after the Celtics somehow beat the Lakers in seven games to claim the championship, the teams met again in the 1985 NBA Finals. The Lakers had revenge on their minds. They got it done. They also sealed the deal with a Game 6 victory at the Boston Garden. Abdul-Jabbar recently talked about that moment, struggling for words when trying to express his feelings about that series.
Kareem Abdul-Jabbar and the Lakers let one slip away from the Boston Celtics in 1984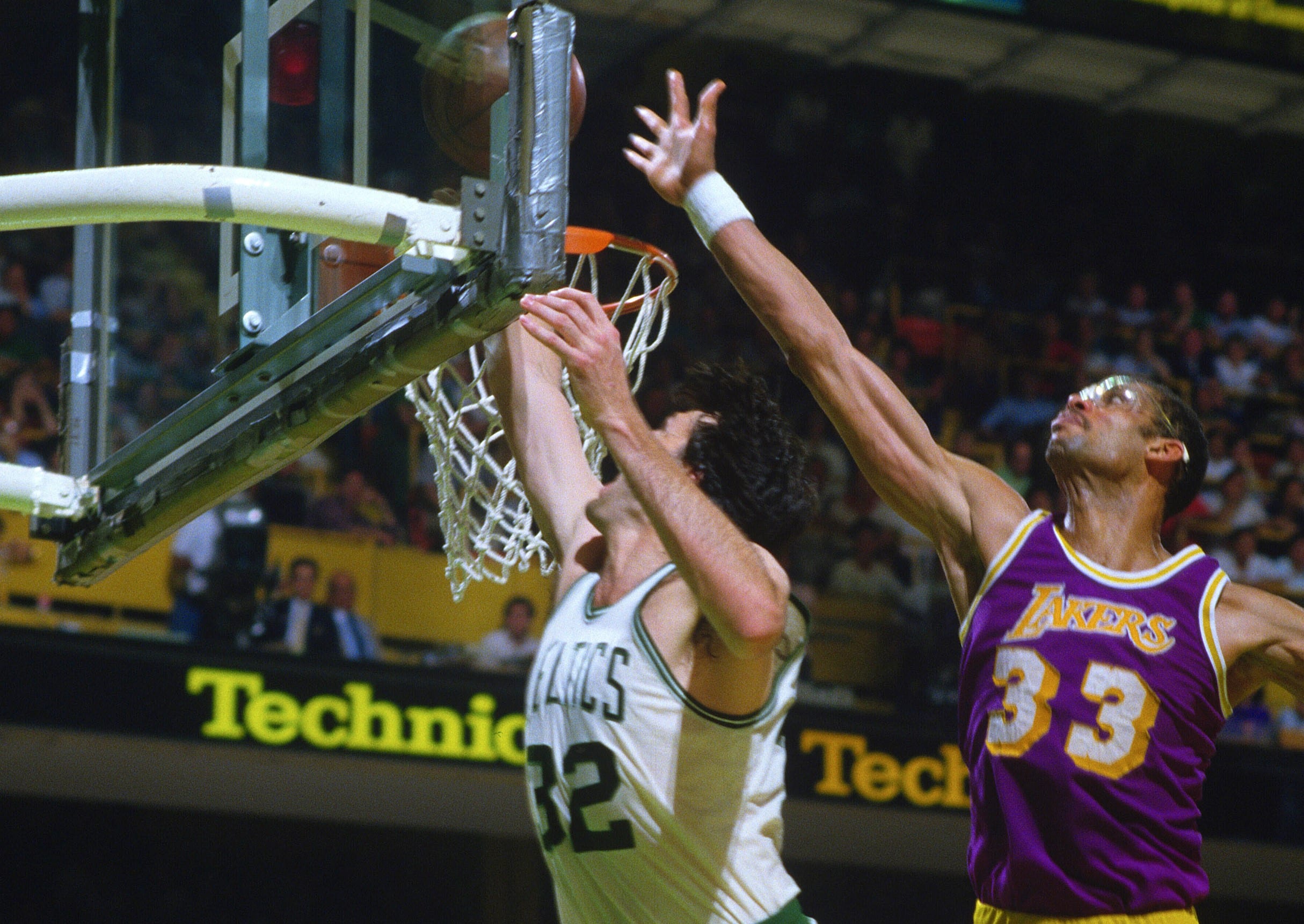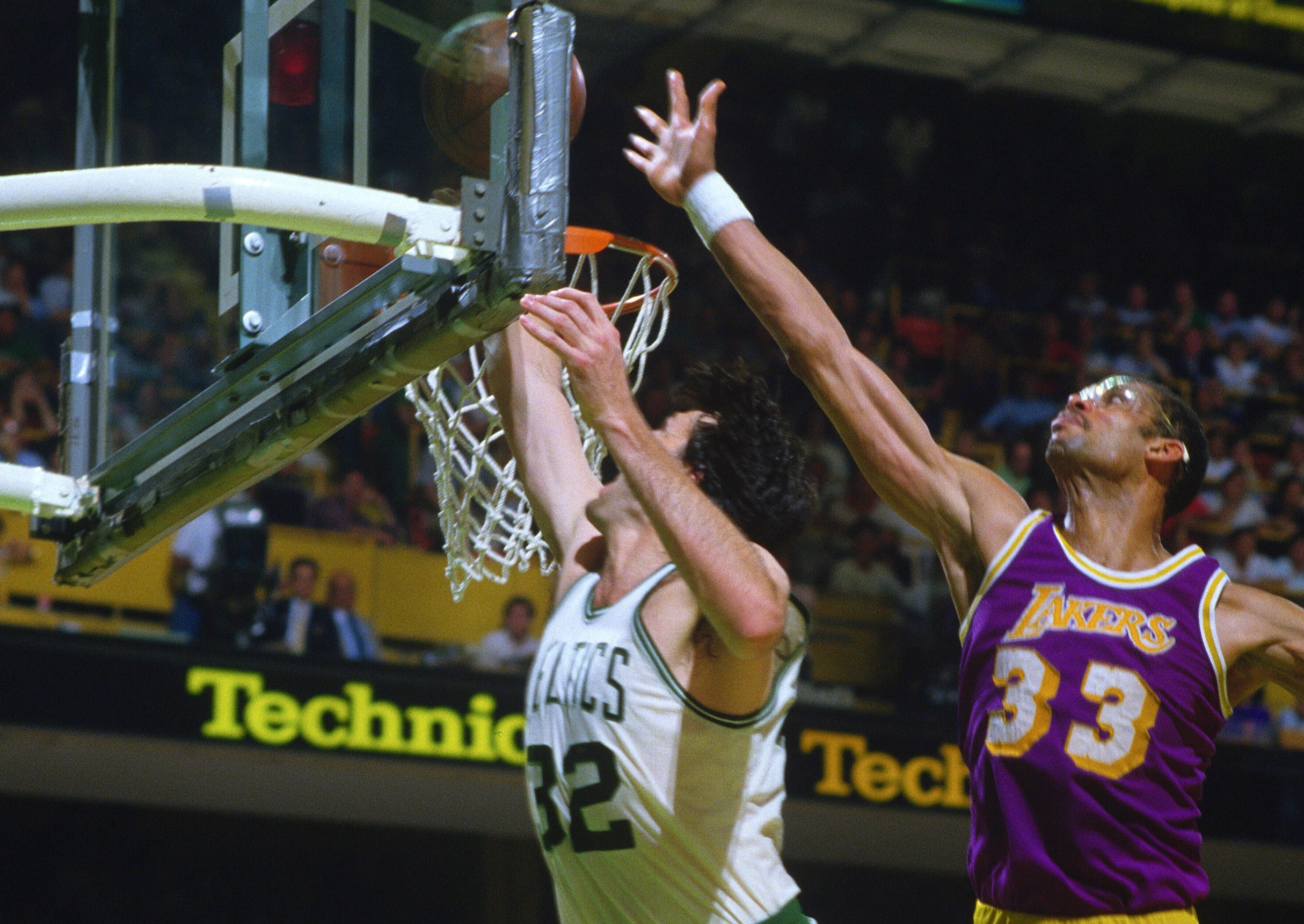 The Celtics are fortunate to be tied with the Lakers with the most NBA championships in history with 17. That Boston title in 1984 was one that got away from the Lakers.
LA swooped in and stole homecourt advantage from the Celtics, winning Game 1 on the road, 115-109. The Lakers were on the verge of taking a 2-0 series lead as they held a two-point advantage and had the ball with 18 seconds left. Gerald Henderson intercepted a James Worthy pass intended for Byron Scott, and the Celtics guard raced in for a game-tying layup, sending the game into overtime. Boston won, 124-121.
The Lakers regrouped in Game 3, crushing Boston 137-104 behind Abdul-Jabbar's 24 points. In Game 4, LA held a 76-70 lead in the third quarter when the Celtics got desperate.
Lakers forward Kurt Rambis was on his way to a layup off a fast break when Boston's Kevin McHale took him down with a clothesline foul. Benches cleared and momentum quickly shifted as the Celtics pulled out another overtime victory to even the series. Despite being outplayed most of the series, Boston went on to win in seven games.
The Lakers were stunned, but they were also motivated in 1985 because of that '84 collapse.
"You can't look at 1985 without looking at 1984," Magic Johnson said to Sports Illustrated in 2015. "We all thought we should've won. It was the ultimate motivator."
Abdul-Jabbar still can't find the right words to describe beating the Celtics in Boston in 1985
The Lakers had revenge on their minds when the Celtics and Lakers met up again in the 1985 NBA Finals. It didn't look good early for LA.
The Celtics dominated the first game of the series, winning 148-114 in a game known as the Memorial Day Massacre. The Lakers stole homecourt with a Game 2 win, but Boston reclaimed it with a 107-105 win in LA in Game 4. Game 5 was also out West under the new 2-3-2 format, and the Lakers grabbed a 3-2 series lead as Abdul-Jabbar netted 36 points in a 120-111 win.
The Lakers stunned the Celtics in Game 6, winning 111-100 and clinching the series. The Lakers had the most fun celebrating on Boston's own court. It's a feeling Abdul-Jabbar still has a tough time putting into words.
"I can't explain it," Abdul-Jabbar told former teammate Norm Nixon recently on Abdul-Jabbar's new podcast Skyhook: The Podcast. "When we won it in '87, it was in LA. To be there in '85 and have all that hostility focused on you, and to be able to go out there and hold up your finger at number one, that is the most wonderful feeling I've had.
"It's hard to describe. It's just that special."
Back in 2020, Abdul-Jabbar admitted he was still savoring that '85 victory.
"That made my career," he said in a video put out by NBA History & Legends on CLNS.  "It was that good to me. I enjoyed 1985, and I'm still enjoying it."
Abdul-Jabbar might not be able explain that feeling, but it's clear he's still enjoying that moment 37 years later.
Like Sportscasting on Facebook. Follow us on Twitter @sportscasting19 and subscribe to our YouTube channel.