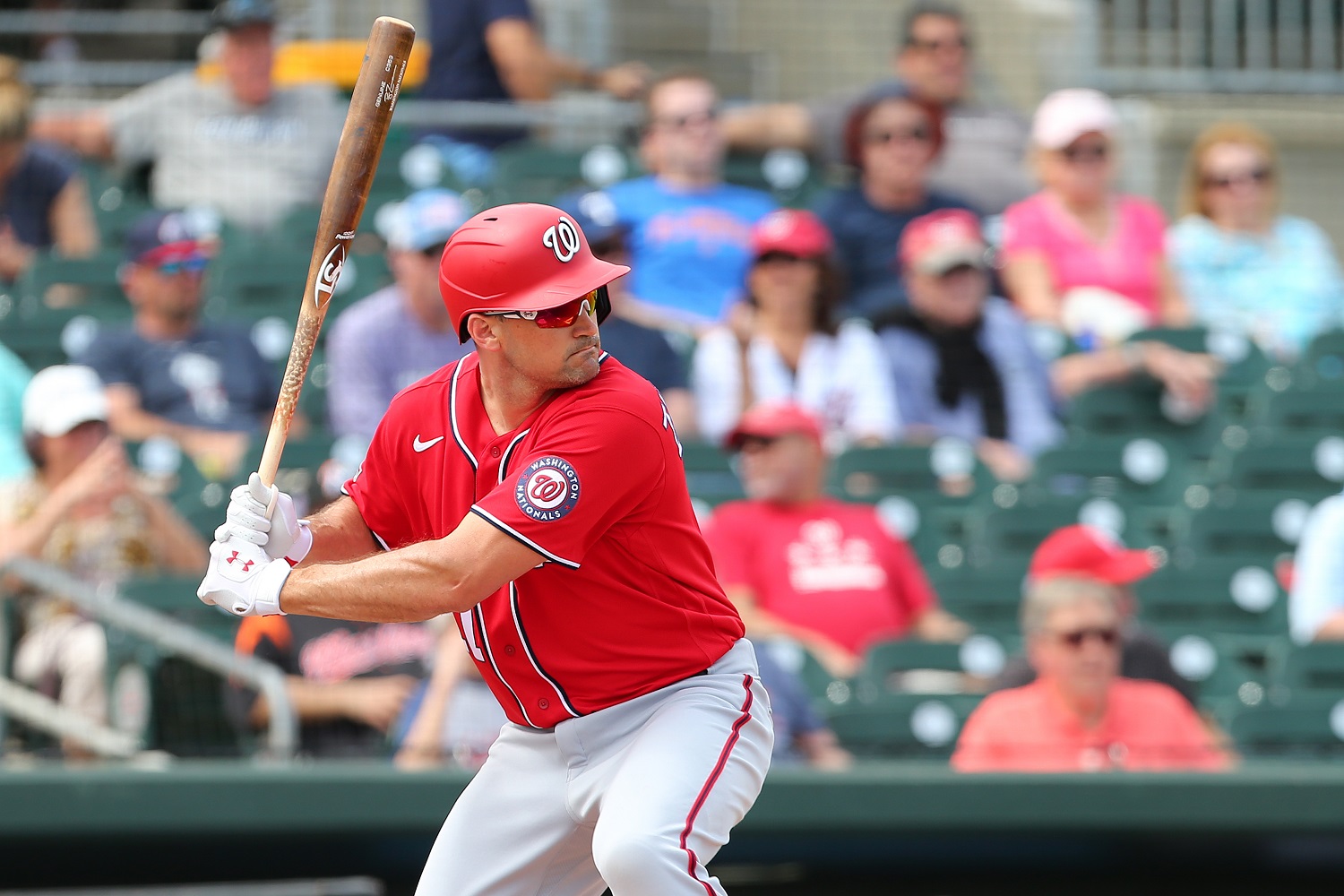 With a World Series Ring and a Monster Net Worth, Nobody Could Blame Ryan Zimmerman If He Chose to Just Ride off Into the Sunset
Ryan Zimmerman has opted not to play for the Washington Nationals in 2020 but said he's not retiring. But could anyone blame him if he did?
This past Friday, Ryan Zimmerman of the Washington Nationals said he was weighing his options on whether or not to opt out of the 2020 Major League Baseball season. Well, consider those options weighed. On Monday afternoon, Zimmerman announced that he will not be with the Nats this season as they attempt to defend their World Series championship, choosing instead to remain with his family as COVID-19 continues to be an issue.
Ryan Zimmerman has opted out of the 2020 MLB season but says he's not retiring at this time
When looking at Ryan Zimmerman's situation, it's pretty clear to understand why he's chosen to opt out of the 2020 MLB season. He has three young children with wife Heather, whom he married in 2012, including a baby that's not even a month old.
In addition, his mother was diagnosed in 1995 with multiple sclerosis, which obviously weakens the immune system, and has been confined to a wheelchair since 2000. She's the reason Zimmerman founded and has served as president of the ziMS Foundation, which has raised more than $3.5 million over the last 13 years in an effort to combat the disease.
Ryan Zimmerman says that his decision to opt out of this season is not a retirement announcement as he's not yet figured out what he'll do beyond this year. But could anyone really blame him if he just walked away?
He's played his entire 15-year career for the Washington Nationals and finally won a World Series in 2019
For the last 15 years, Ryan Zimmerman has been the face of the Washington Nationals. Sure, Bryce Harper might have put up bigger numbers in his time there and Stephen Strasburg might have more All-Star selections and a World Series MVP to his name but Zimmerman has long been Mr. National.
Drafted by Washington with the fourth overall pick in the 2005 MLB draft, Ryan Zimmerman made his big-league debut that very same year, spending just a few months in the minors. And then he just never left. He never went back to the minors and never walked away for big money elsewhere. He's been a fan favorite for a decade and a half and it's easy to see why. Ryan Zimmerman is loyal. And the fact that he's a damn fine ballplayer certainly hasn't hurt.
In his 15 years with the Nationals, Ryan Zimmerman has played in 1,689 games and hit 270 home runs with 1,015 runs batted in to go along with an impressive slash line of .279/.343/.475. While limited to just 52 games in the regular season last year, the two-time MLB All-Star and one-time Gold Glove Award winner fittingly belted the first World Series home run in Nationals history, a second-inning solo shot off Gerrit Cole in Washington's 5-4 victory in Game 1. The Nats went on to defeat the Houston Astros in seven games.
So Ryan Zimmerman plays 15 years for the same franchise, hits the first World Series home run in team history, and then also wins that World Series. If he ends up opting for retirement, that's certainly not a bad way to go out, is it?
Ryan Zimmerman has a monster net worth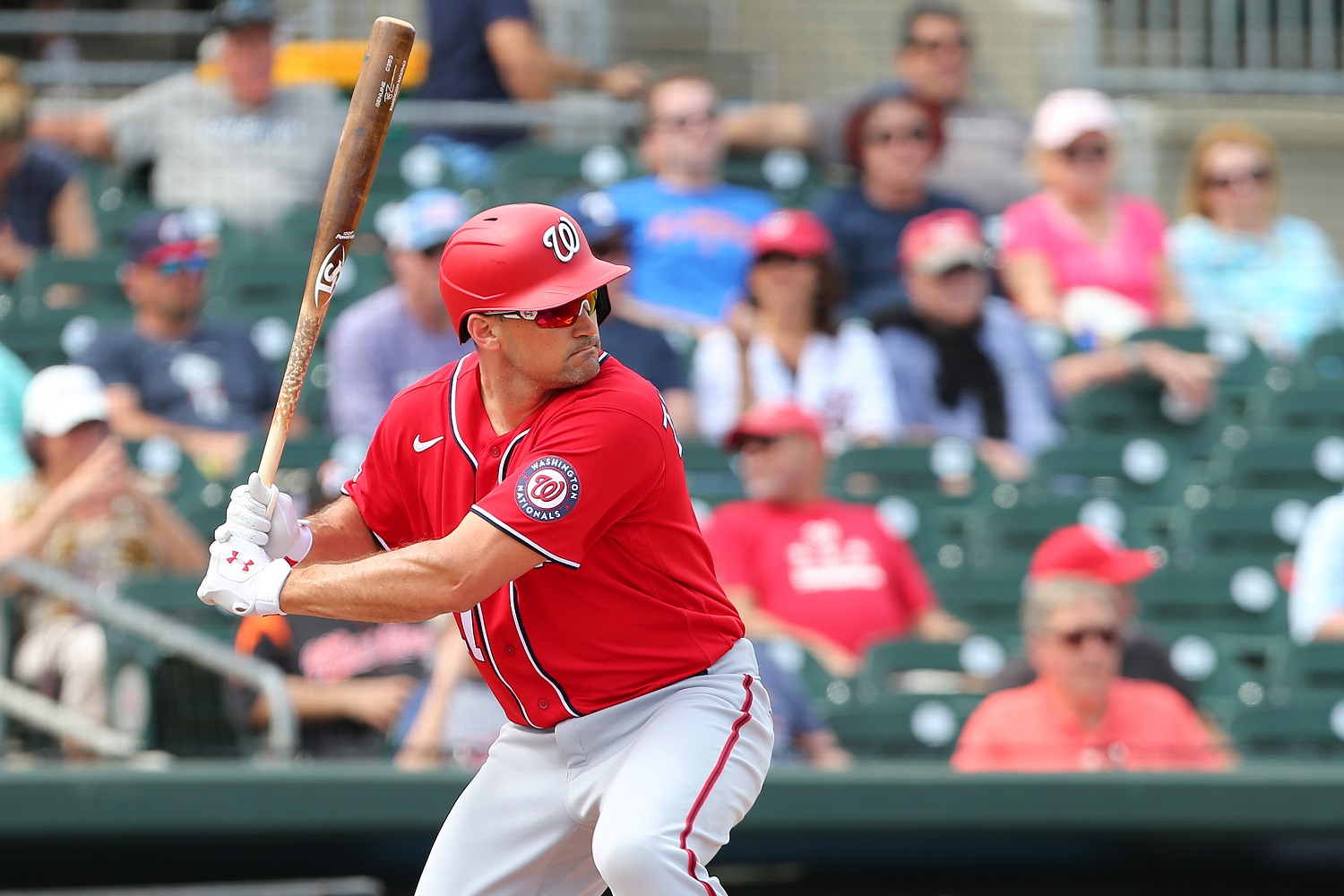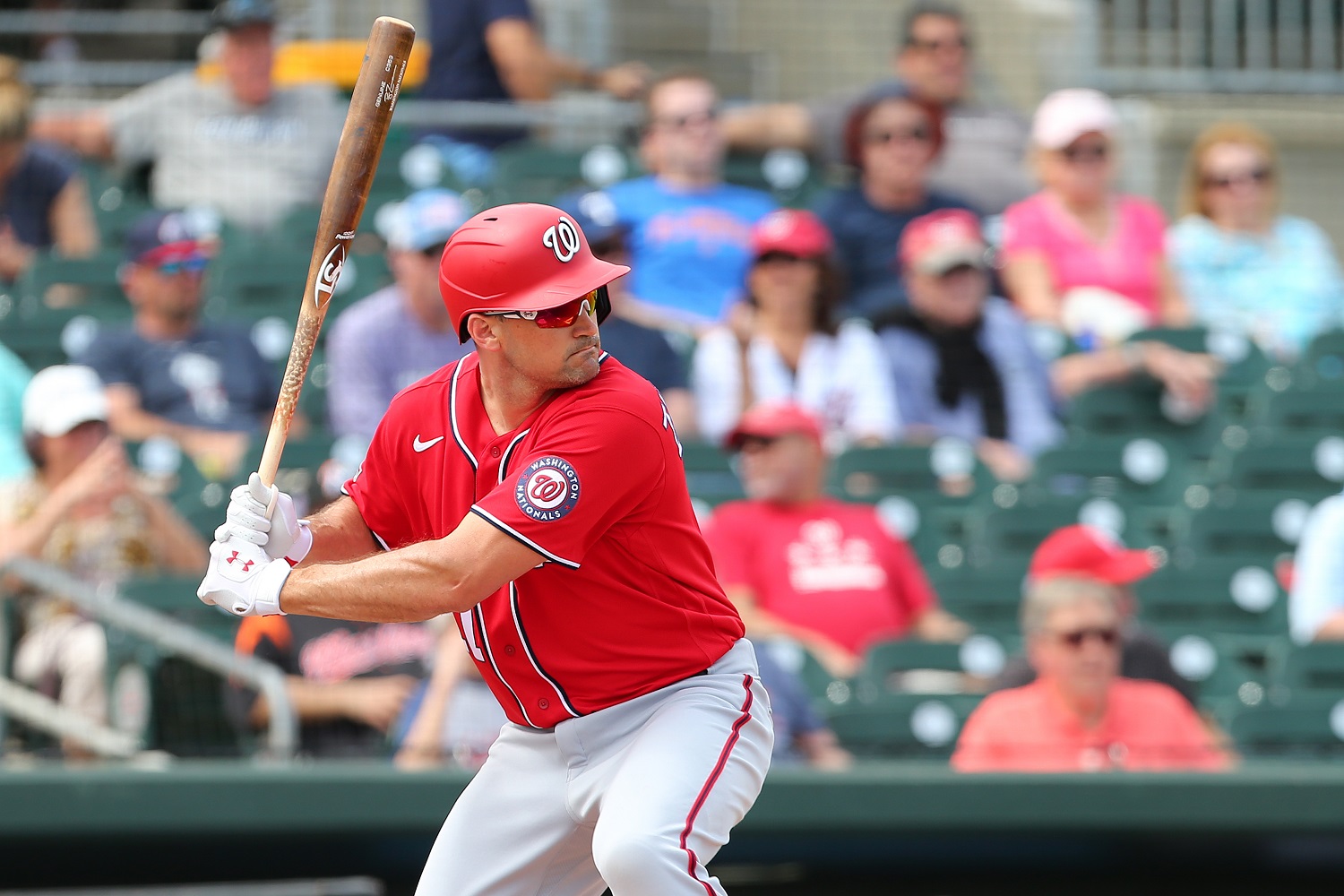 Yes, by choosing to sit out the 2020 season, Ryan Zimmerman has chosen to give up two million bucks. While some thought he actually might retire following that World Series win last year, he chose to sign a one-year deal at a big discount to help the Nationals defend that title. But if he chooses to walk away, he's going to be just fine. According to Celebrity Net Worth, Zimmerman is worth $60 million.
So with tens of millions of dollars in the bank, a World Series ring, an amazing legacy with the Nationals, and a beautiful family, nobody could blame Ryan Zimmerman if he just rode off into the sunset.
The Washington Nationals begin their 2020 season on July 23 against the New York Yankees.
*All stats courtesy of Baseball-Reference