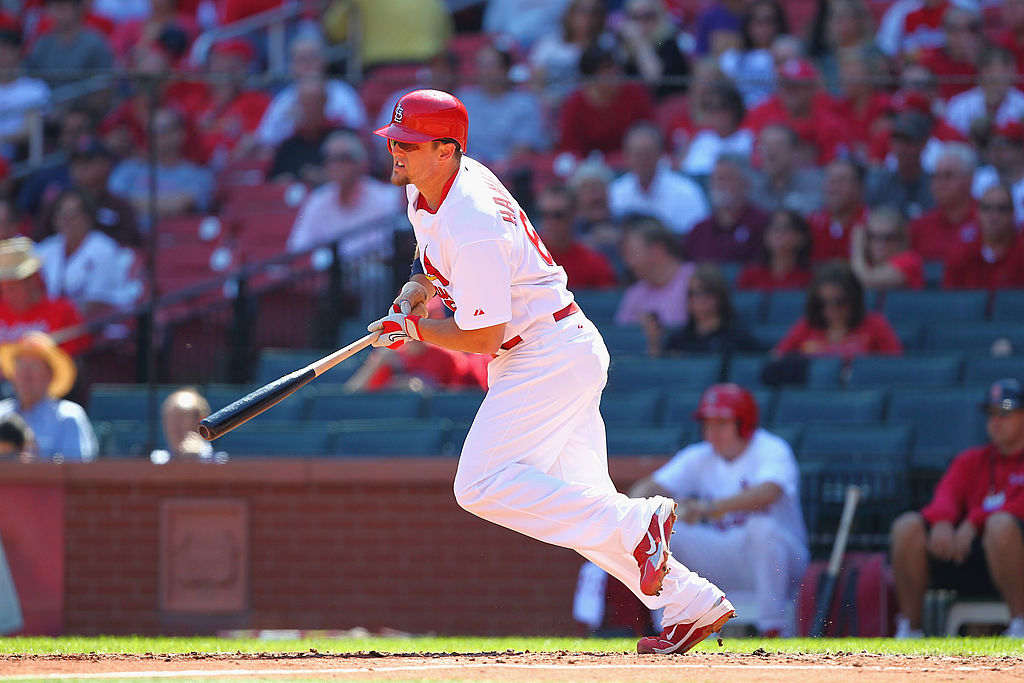 Former St. Louis Cardinals World Series Champ Mark Hamilton Is Now a Doctor and Ready to Battle COVID-19
Ex-St. Louis Cardinals player Mark Hamilton, who won a World Series ring in 2011, is now a doctor and is ready to fight COVID-19.
Throughout his baseball career, Mark Hamilton, who was drafted by the St. Louis Cardinals in 2006, waited and waited to get called up to the big leagues. These days, he's waiting for a call-up for something much more important.
Mark Hamilton's early baseball career
After attending Episcopal High School in Texas, Mark Hamilton enjoyed a solid career at Tulane University. In 2006, his final year with the Green Wave, Hamilton was a first-team All-American and was drafted in the second round of the 2006 MLB draft.
Hamilton, a 6'4″ first baseman, possessed all the skills that made him a good big-league prospect but it took him some time to get used to the pro game. Split between two teams at the Single-A level at the end of 2006, Hamilton hit just .258 but displayed his power, hitting 11 home runs and driving in 49 in just 68 games. He was promoted to Double-A in 2007 but his numbers declined. In 68 games with the Springfield Cardinals of the Texas League, Hamilton had a .250 average and hit six homers with 41 RBI and was demoted back to Single-A ball.
Over the next two years, he would split time between Double-A and Triple-A, bouncing around the St. Louis system before finding his stride in 2009, hitting .307 with 14 home runs and 47 runs batted in. He was placed on the Cardinals' 40-man roster at the end of the season to protect him from the Rule 5 draft and was finally called up to The Show in 2010.
He spent parts of two years with the Cardinals and won a World Series ring in 2011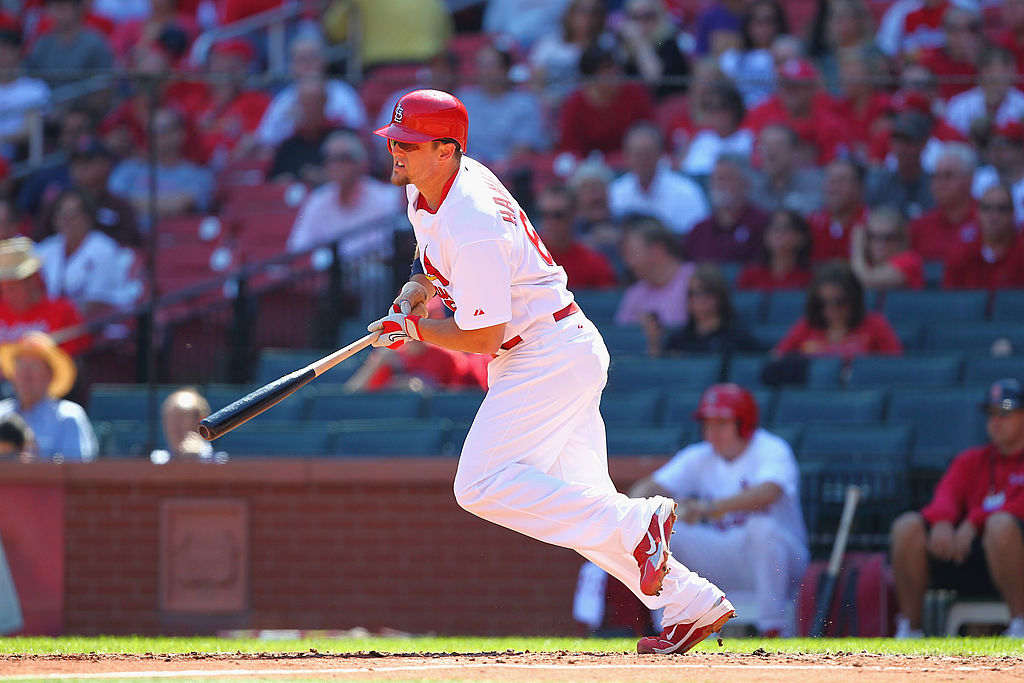 Mark Hamilton's big moment finally came in 2010. Following another solid season with Triple-A Memphis, he was called up to the big club and played nine games for the St. Louis Cardinals that season, although he didn't fare very well. In 15 plate appearances, he hit only .143. In 2011, he split time between Memphis and St. Louis. He hit .345 at the Triple-A level that year but hit just .213 in 38 games with the big-league Cardinals, filling in occasionally for Albert Pujols.
However, Hamilton had a big moment, getting a game-winning hit that ultimately helped the Cards sneak into the 2011 MLB postseason. As they often tend to do when it's important, the Cardinals got hot and went on to win the 2011 World Series, beating the Texas Rangers in an epic seven-game set. Mark Hamilton wasn't included in the playoffs but did receive a World Series ring seeing as how he was a member of the team during the season.
Unfortunately, Hamilton was released by St. Louis the following year. He signed a minor-league contract in 2013 with the Boston Red Sox but failed to make it out of Triple-A and the same happened with the Atlanta Braves the following year. He opted to retire from the game to resume his academic career, a path that's led him to something much more important than baseball.
Mark Hamilton is graduating early from medical school and is ready to fight COVID-19
Upon his retirement from baseball, Mark Hamilton resumed his academic career, returning to Tulane to complete his bachelor's degree in neuroscience, something he says was always a goal despite his career in baseball. Upon graduation, he enrolled at Hofstra University's Donald and Barbara Zucker School of Medicine. With the coronavirus outbreak sweeping the globe, many medical schools are fast-tracking many students in the medical field, including Hamilton, who will graduate a month earlier than expected and will jump right into the heart of the outbreak at New York's Long Island Jewish Medical Center and North Shore University Hospital. He'll work as a first-year resident and will spend weeks at a time caring for patients in the ICU.
Mark Hamilton told the Associated Press that he's more than ready for the fight against COVID-19 when it's time for him to be called to action.
"I could get the call tomorrow, that it's time to go in. I have had an incredible journey to becoming a doctor over the last four years, and not once did I think that I would find myself entering the field in a time like this.

"Over both my careers, it's the same thing. You've got a job to do, you're needed, do them to the best of your ability.

"My role in the COVID crisis will be considerably more involved once that starts. Entering the front lines straight out of school is daunting. But I'm ready, I'm prepared."

Mark Hamilton
Move over, "Moonlight" Graham. There's a new Doc in town and his name is Mark Hamilton.