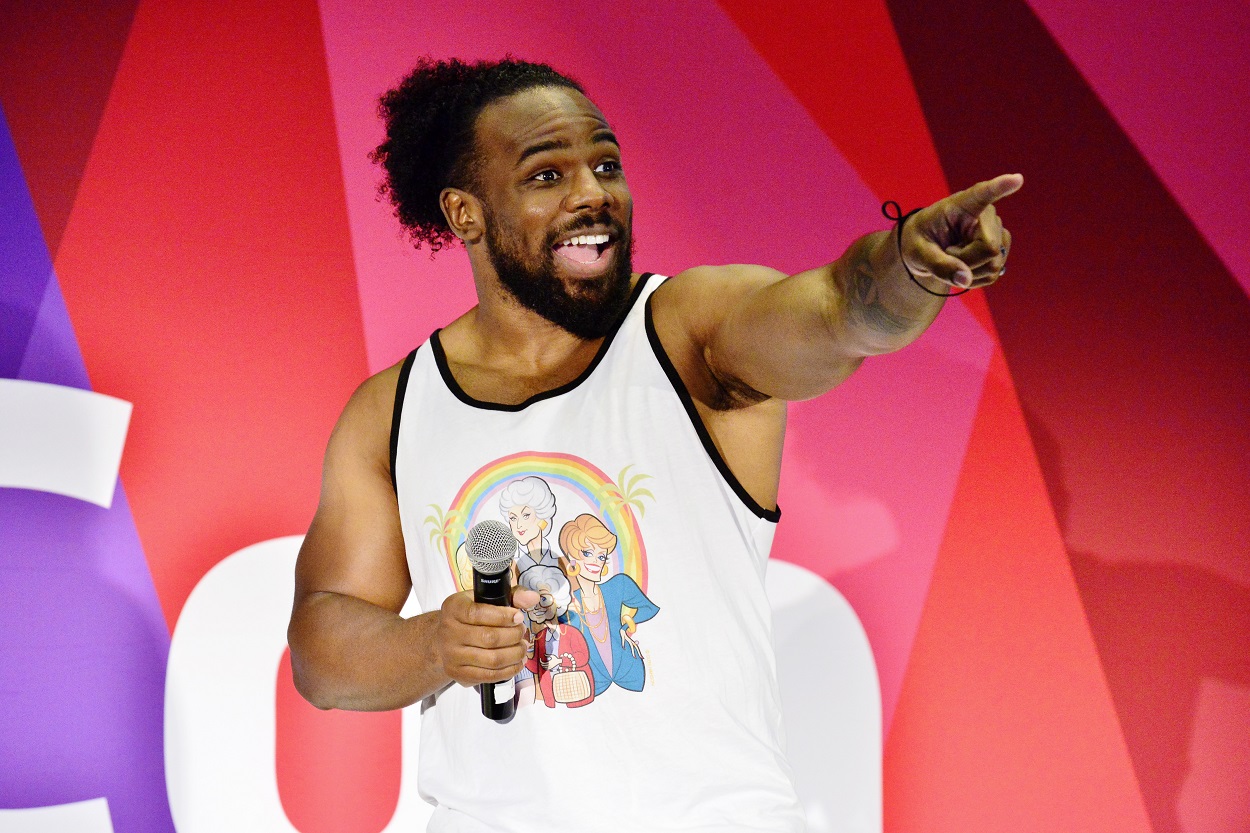 WWE Superstar Xavier Woods Discusses New Hosting Gig With G4, Having Fans Back in the Stands, and How Long He Wants to Keep Wrestling
WWE star Xavier Woods talks his new TV gig, having fans at WrestleMania, and how much longer he wants to keep wrestling in an interview with Sportscasting.
WWE superstar Xavier Woods is a man of many talents. Sure, the 34-year-old is a decorated professional wrestler and has been one of Vince McMahon's most popular stars for years as a member of The New Day. But everyone knows that, right?
What some may not know, however, is that Woods, who was born Austin Watson and still goes by his former ring name Austin Creed at times, is a highly educated individual who holds multiple degrees and is on his way to earning a Ph.D.
He's also made a name for himself in the gaming world and currently has more than 2.2 million subscribers on his "UpUpDownDown" YouTube Channel, which made him the perfect choice to be the host of a new show on the G4 network, which will relaunch later this year. And if he isn't busy enough, Woods is also learning how to play bass guitar, although that's only been a thing the last couple of months.
Xavier Woods recently took some time to talk with Sportscasting on all of the great things happening in his life right now and we thought we'd share a few of the highlights with you.
Xavier Woods will be hosting a video game competition series on G4
For those unfamiliar with G4, it was a network first launched back in 2002 that primarily focused on the world of video games. The network ceased operations in 2014 but it was announced last year that G4 would be returning in 2021 with Xavier Woods being named the network's first cast member back in November.
A few days before WrestleMania, it was announced that Woods had been named the host of a yet-to-be-named video game competition series that will debut this fall. Given his passion for gaming, it was an easy choice for G4 and Woods is extremely excited for this opportunity as it's something he's wanted to do for a long time.
"This is what I've wanted for a while, to be a host in the gaming space. Running the YouTube channel is awesome. It's something I'm absolutely in love with. But I wanted the opportunity to put my skills to the real test of actually being out and having a job in the game space.
"I'm one of those people who feel you've got to earn your paycheck every day. So I didn't really say stuff like, 'Oh, well, I've done business in this so you guys should talk to me.' Makes me feel weird. I wanted to make sure I did everything the right way in a slow way, like building up a YouTube channel. And then luckily the community got behind me enough and it's them [G4] coming through and saying, 'Hey, we want you to be a part of our crew.
"And so it's just all very humbling because in my head, I'm still a random kid from Georgia. Like, what? People want me to be the host at G4. And so in one way, it's as if all my childhood dreams are coming true. But I also have to make sure I'm on all my Ps and Qs because I know that there are people out there who are going to say, 'Oh, this random guy from wrestling and I don't know who he is. Forget him.' So I just want to make sure at all times and whatever it is that I do, wrestling, video games, that I'm doing it from the ground up."
Full details on what exactly the show will be aren't finalized just yet but when we asked Xavier Woods exactly how long it might take for him to drop the hosting mic and battle somebody himself, he naturally said, "Oh, I'll probably do it instantly."
He spoke on what it was like having fans back at WrestleMania
For the first time in more than a year, Xavier Woods and his fellow WWE superstars performed in front of a live crowd at WrestleMania 37 at Raymond James Stadium in Tampa, where he and Kofi Kingston lost their Raw Tag Team Championship to A.J. Styles and the 7'2″ newcomer, Omos. After we asked Woods if Omos is as big as he looks, to which he simply responded, "Oh, he's huge," we asked him what it was like to perform in front of a live crowd after so long.
"It was unreal because wrestling is built off that interaction between the wrestler and the people and they give us energy and we give them energy back. And so while the Thunderdome is fantastic, nothing will ever beat a live audience because from a logistics standpoint, without that adrenaline going and the people screaming, everything already hurts and it hurts way more.
"It's like it's a difference between if you're at your house and you fall down. So we talked to your daughters earlier (he was nice enough to talk with my daughters for a few minutes before we started the interview). If you fall down by yourself, it sucks. But if you fall down and your daughters are giggling and laughing, it hurts a little bit less. It's the same thing. And so having that aspect of it, it makes wrestling feel a little less painful. So when you take the fans out, it's not wrestling anymore. It's something else."
Xavier Woods reveals how much longer he wants to keep wrestling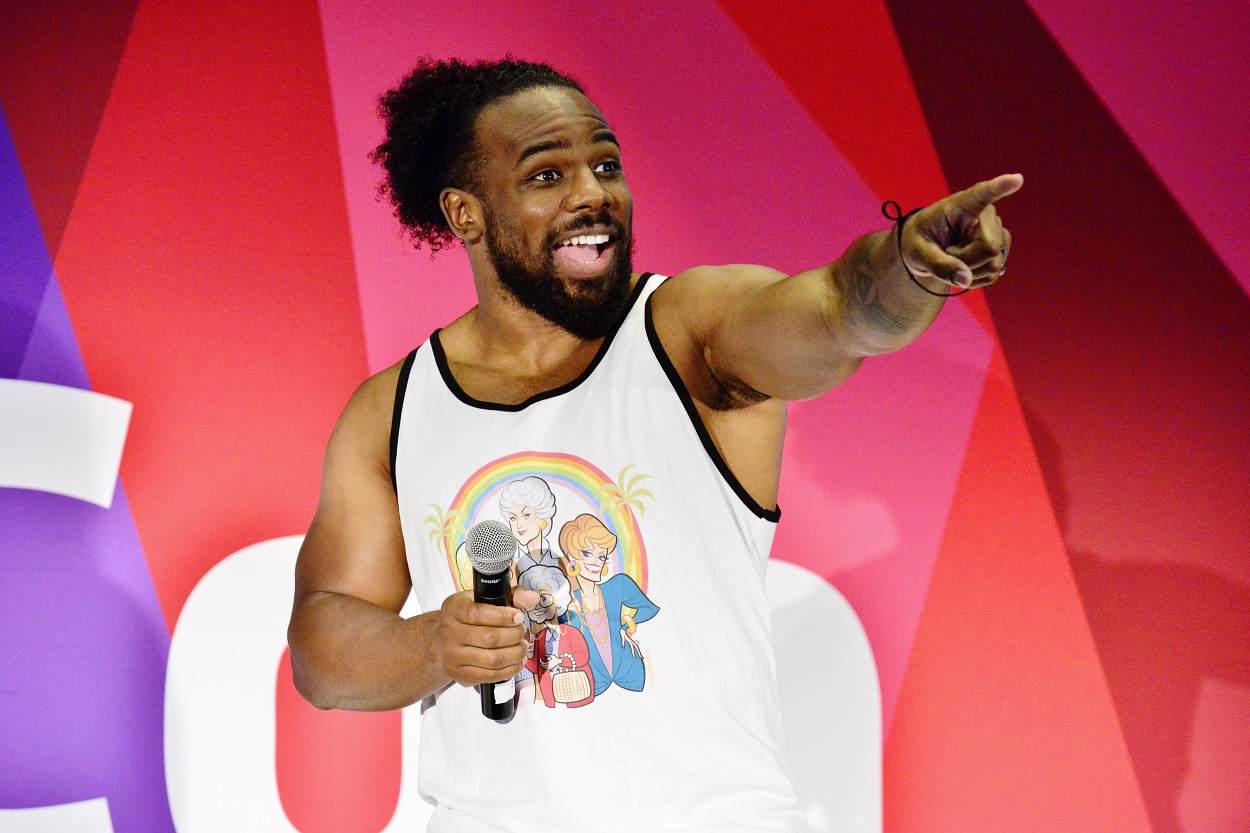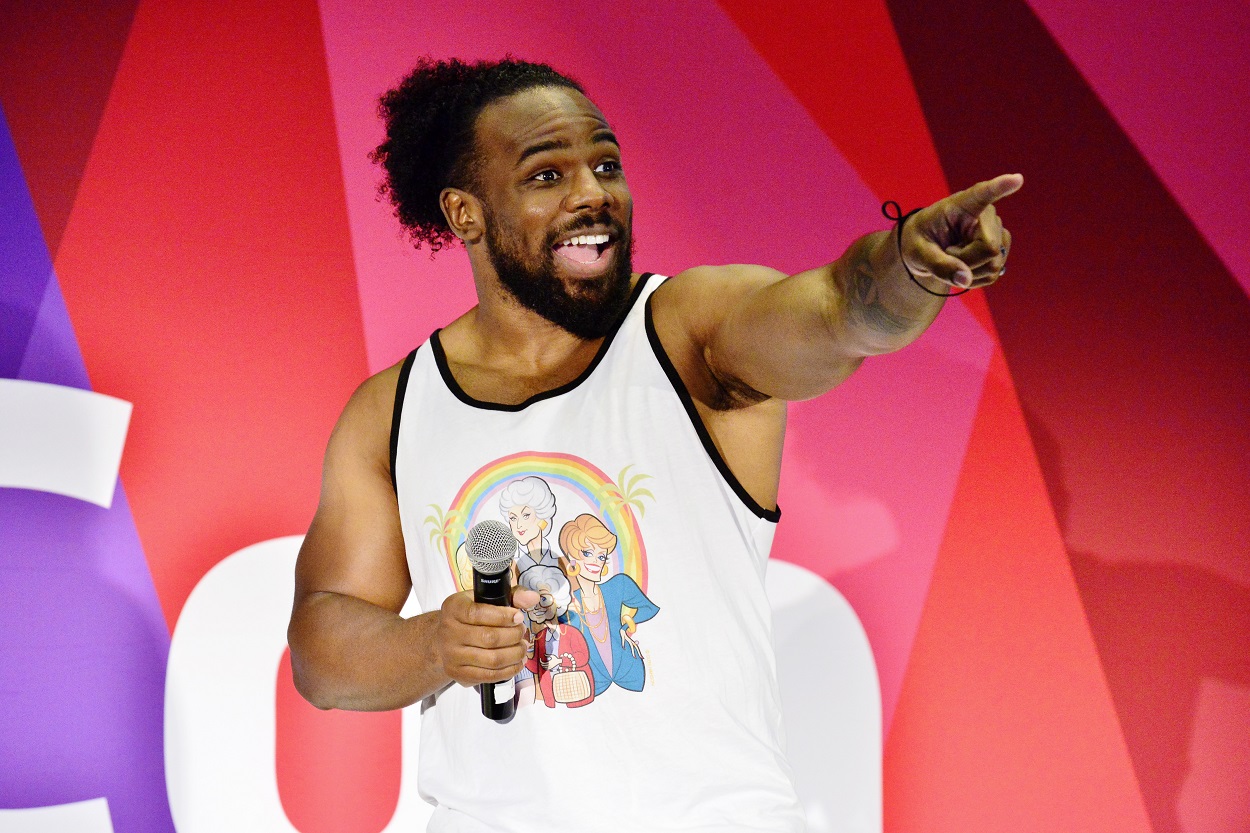 To close things out, we asked Xavier Woods how much longer he wants to keep wrestling and this was his response.
"Until I feel like I can no longer perform at a level that's acceptable to the fans. So once that happens, then I'm done. So I'll probably jump out right before that happens so I don't have to accidentally find it. But at this point in my career, I'm so focused on making sure that other people are taken care of and that other people are getting the chance to shine, whether that's in the ring or outside of it…
"For me, I want to make sure that I've done everything in my power to get a couple of pages of the next chapter written before I get there because I don't want to have to pick up the pen and scramble to write…
"I want to make sure that I've got everything I can to make sure that my transition into post-wrestling life as smooth as possible and that the transition into wrestling life for everybody in wrestling right now is as smooth as possible. So that's really the focus I have right now. So when we talk about my career, when I'm done wrestling, it's kind of just like when the work is done, you know, it's never really done. So I guess when I'm comfortable enough passing the work on to someone else. I'll step away then."
We'd like to thank Xavier Woods for taking the time out to talk with us here at Sportscasting and we certainly wish him the best in all his future endeavors. Wait, we probably shouldn't say that, should we? (WWE fans will understand.)