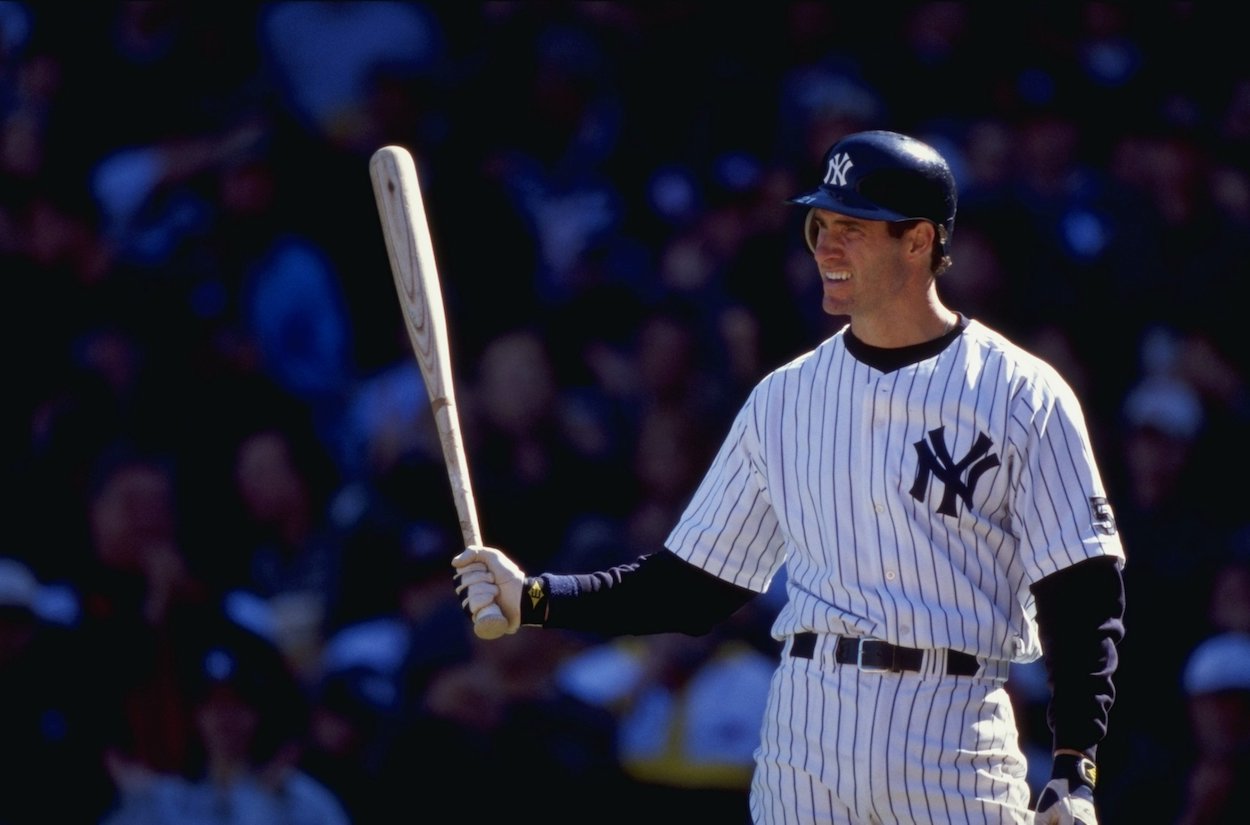 The Yankees Just Tarnished Their Legacy by Retiring Paul O'Neill's Jersey
Several baseball legends have had their Yankees jerseys retired in Monument Park, but Paul O'Neill doesn't quite deserve to be among them.
Paul O'Neill will join baseball royalty when the New York Yankees officially retire his jersey in a ceremony planned for Aug. 21, 2022, at Yankee Stadium.
The 17-year MLB veteran already has a plaque in the fabled Monument Park. Now he'll join the legends with a pinstriped circle bearing the No. 21, ensuring no other Yankee will ever wear it again.
O'Neill was a fine player during his entire career and a fan favorite in New York thanks to his strong arm, knack for timely hits, and being part of four World Series titles. But the Yankees just tarnished their legacy by deciding to retire his number.
Paul O'Neill isn't on the same level as other Yankees with retired numbers
Of the many adjectives one could use to describe Paul O'Neill — gritty, fiery, talented, fan-favorite, all-star — one that doesn't apply is Hall of Famer. That's where he just doesn't compare to many of the legends who have their pinstriped jerseys retired. 
Take a look at the all-time legends and National Baseball Hall of Famers to have their numbers retired by the Yankees:
Yogi Berra
Bill Dickey
Joe DiMaggio
Whitey Ford
Lou Gehrig
Reggie Jackson
Derek Jeter
Mickey Mantle
Mariano Rivera
Phil Rizzuto 
Babe Ruth
Casey Stengel
Joe Torre
Yes, he's one of the few players to win a World Series in both leagues. As fine a player as O'Neill was, though, his accomplishments don't come close to those players listed above. His numbers just don't compare.
The few Yankees to have their numbers retired and not make the Hall of Fame — Don Mattingly, Jorge Posada, and Bernie Williams among them — were home-grown stars who spent their entire careers in New York.
Aside from winning a batting title in 1994 with his .359 average, O'Neill never led the league in any major statistical category. 
He only cracked the top-10 in MVP voting once (in 1994). 
He didn't take home a World Series MVP trophy and only batted above .215 in one of his four trips there with the Yankees.
The New York Yankees are the most decorated franchise in MLB history and one of the most storied in all of sports. O'Neill had a solid career in the Bronx, but it doesn't approach what the team's all-time legends accomplished.
The Hall of Fame never called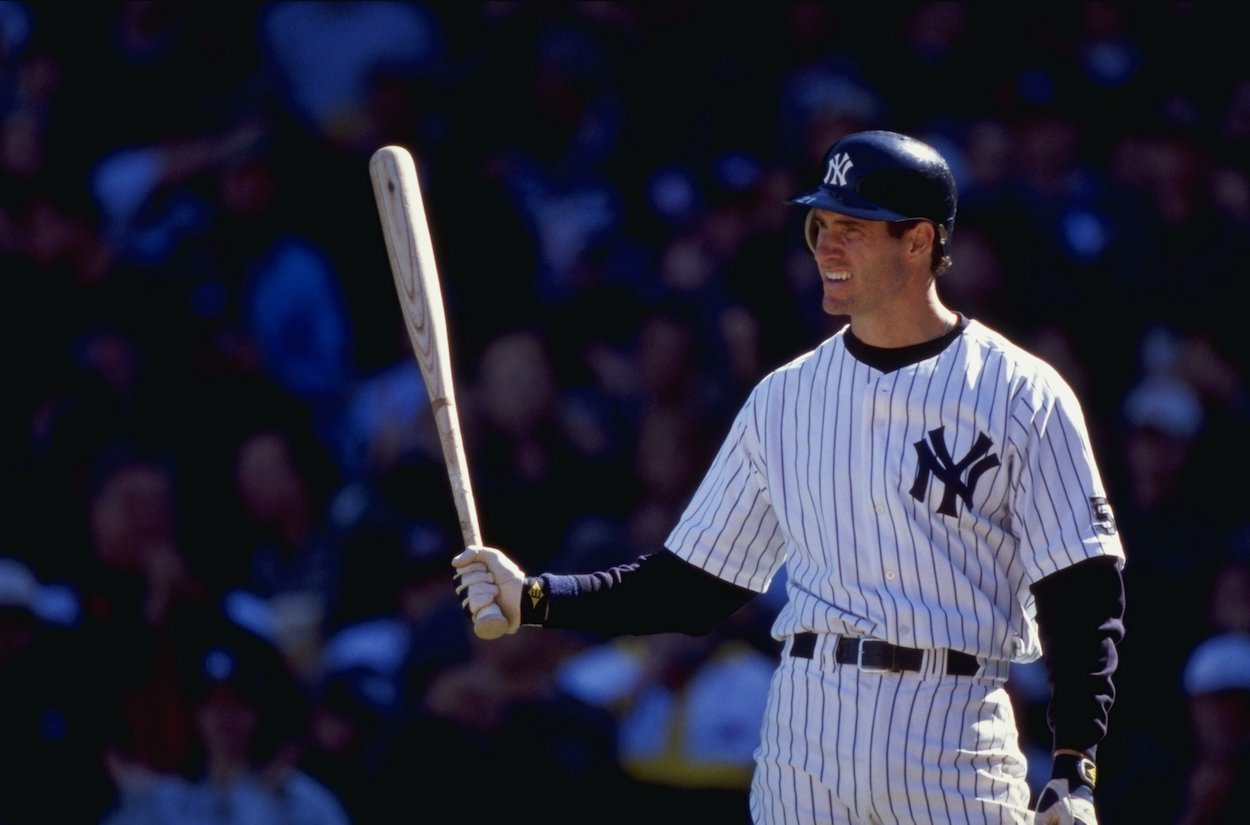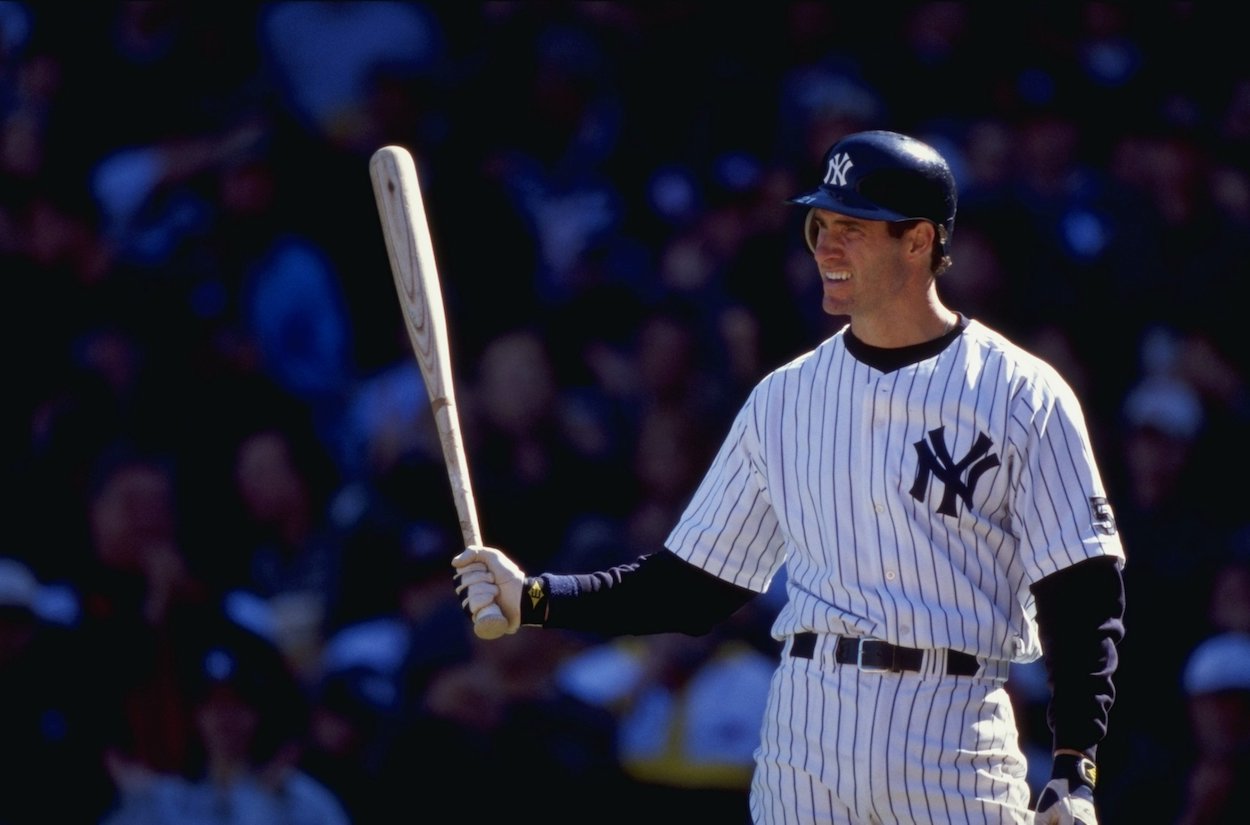 In his one year on the Hall of Fame ballot in 2007, O'Neill garnered only 12 votes and fell off the ballot.
His black ink and gray ink stats, per Baseball Reference, put him pretty far off the Hall of Fame pace:
Gray-ink batting score of 45. Hall of Fame average is 145
Hall of Fame monitor score of 71. The average is 100.
Hall of Fame standards score of 37. The average for those enshrined in Cooperstown is 50.
O'Neill's career similarity scores on Baseball Reference put him alongside Williams, Bobby Bonilla, Magglio Ordonez, Matt Holliday, Shawn Green, and Adrian Gonzalez. Fine players, all of them. Above average. Fan-favorites. Not quite on the Hall of Fame level.
In a number-based sport like baseball, and for a franchise like the Yankees, which is almost synonymous with baseball itself, O'Neill's numbers just don't match with the Yankees' legacy.
Paul O'Neill endeared himself to the Yankees and their fans
O'Neill arrived in the Bronx at the start of the 1993 season after eight years (and a World Series) in Cincinnati. O'Neill immediately slotted into the starting lineup in right field and hardly relinquished his spot until he retired after the 2001 season.
In his nine seasons in New York, which coincided with the Yankees' late-90s revival, O'Neill carried a .303 batting average, swatted 185 of his 281 career home runs, and made four All-Star Game appearances. Of his 38.9 WAR, 26.7 of those wins came with the Yankees. 
Between his sweet lefty stroke, nearly pristine defense, and fiery passion, The Warrior, as O'Neill was known, immediately became a fan-favorite in New York. He remains close with the team as a broadcaster with YES Network.
There's no doubt O'Neill played a key part in reviving the Yankees' legacy, but the franchise tarnished that legacy a bit with the decision to retire his number.
All stats courtesy of Baseball Reference.