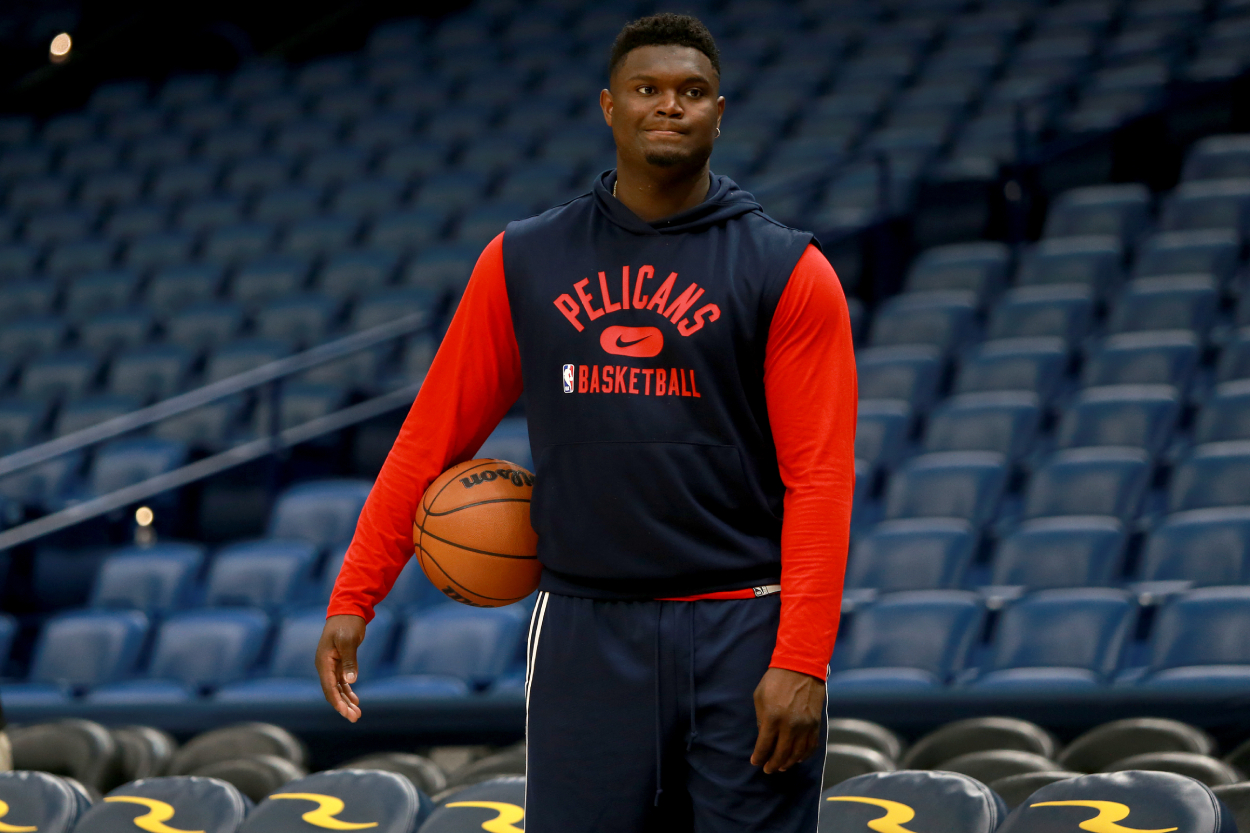 Zion Williamson Slowly Creeping Into Greg Oden Territory
Is it too early to start comparing Zion Williamson to Greg Oden?
Is it too early to label Zion Williamson a bust? If former No. 1 pick Greg Oden is considered a bust, then the answer is no. Like Oden, Williamson was the first overall pick, drafted by the New Orleans Pelicans in the 2019 NBA Draft. Also Like Oden, the former Duke star has spent most of his NBA career on the sideline.
Williamson hasn't suited up at all for the Pelicans this year. One report says he might need another surgery. Should that happen, he'll be dangerously close to Oden territory.
Zion Williamson may need another surgery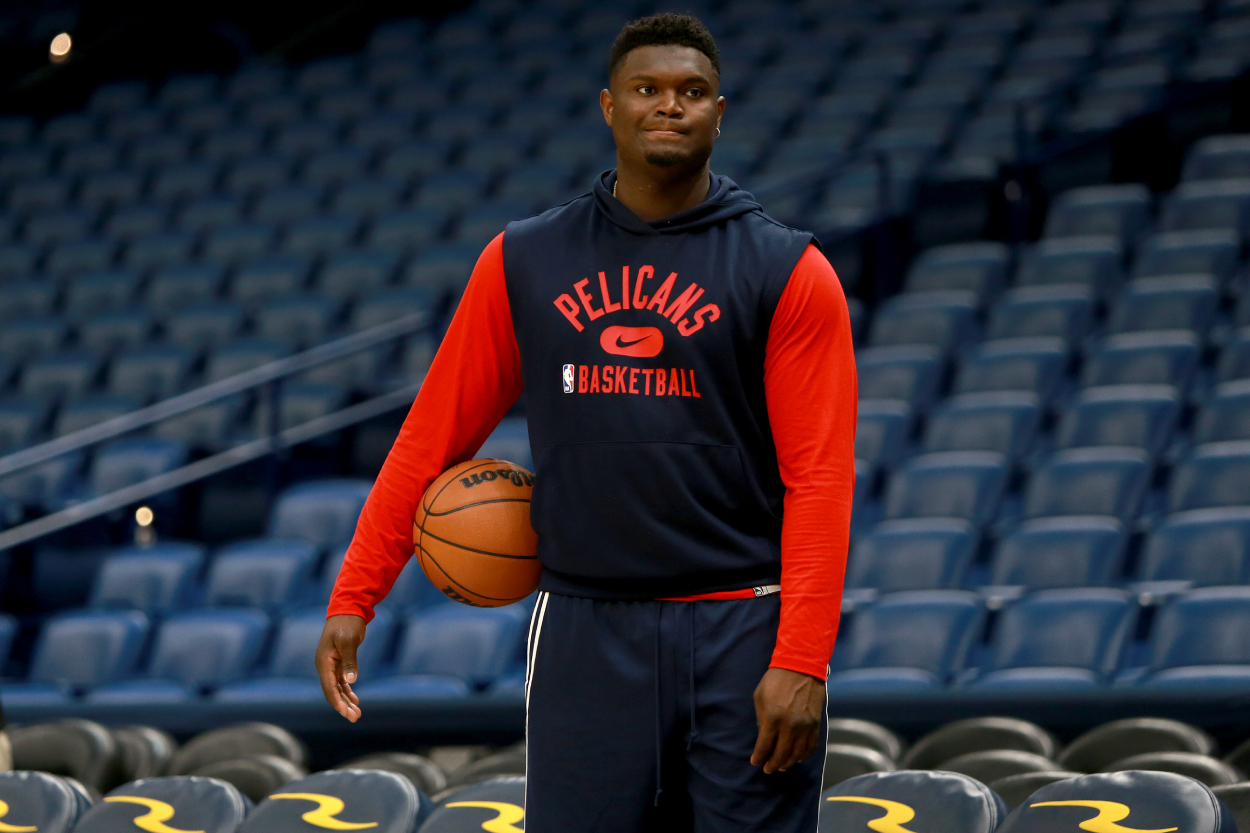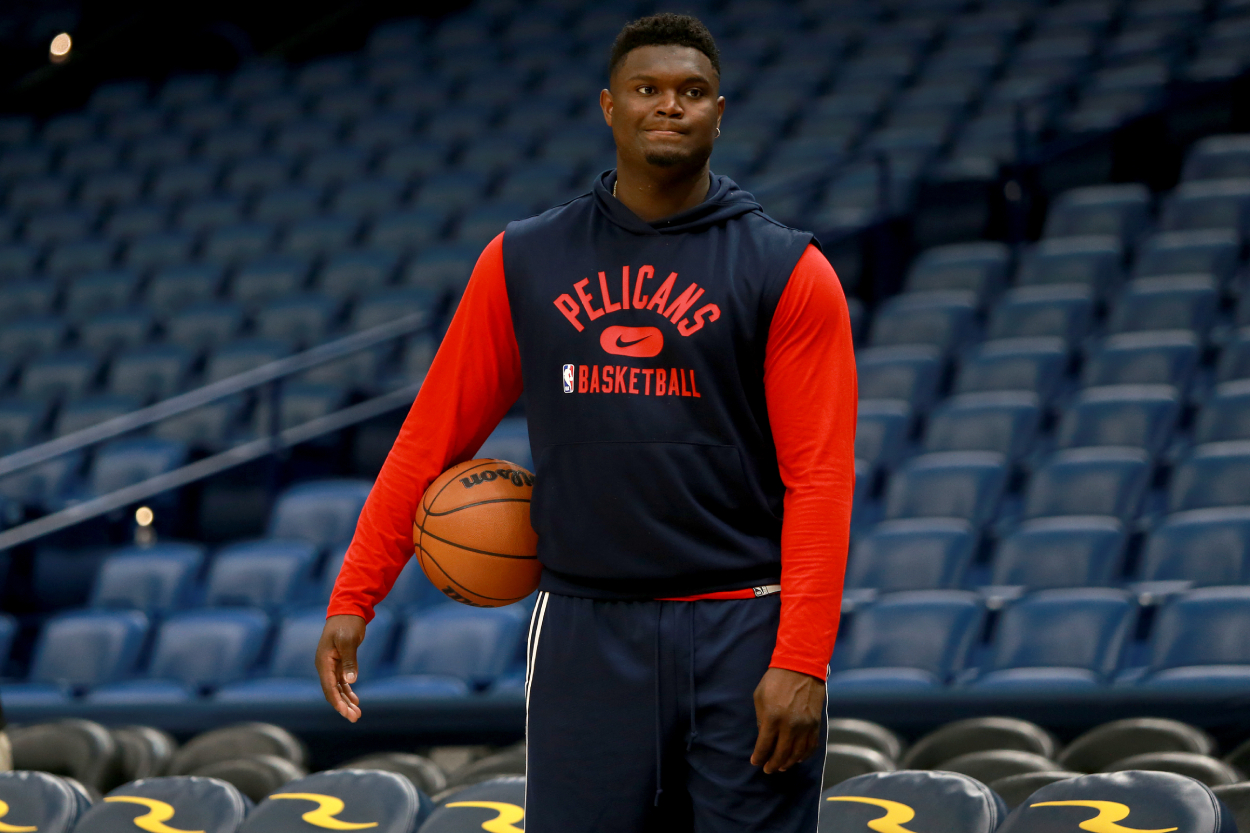 Williamson hasn't come close to meeting expectations after the Pelicans selected him ahead of Ja Morant in 2019. He missed the first three months of his rookie season with a torn meniscus in his right knee. He hasn't played one game this year after fracturing his right foot in the summer.
Williamson has shown signs of greatness when he has been on the court. In the 24 games he did play in his rookie year, the 6-foot-6, 284-pound forward averaged 22.5 points and 6.3 rebounds. Last season, he played 61 games, averaging 33.2 minutes, and put up 27.0 points and 7.2 rebounds. He looked like the blossoming star the Pelicans expected him to be.
This year, he hasn't seen the court. Christian Clark of The Times-Picayune recently reported there's a chance Williamson could be in for yet another surgery. Clark reported that David Griffin, the executive vice president of basketball operations for the Pelicans, said Williamson will have another round of medical imaging done on his foot within the next week or two.
Williamson was supposed to return to practice in December, but he began experiencing soreness in his foot. For now, it's a waiting game. Surgery remains an option, but nothing has been decided yet.
If Zion Williamson misses the entire season, he could become the next Greg Oden
Oden was one heck of a college player at Ohio State. The seven-foot center averaged 15.7 points and 9.6 rebounds and was a physical presence in the middle during his one season with the Buckeyes. He blocked 3.3 shots per game.
In his debut against Valparaiso, he came off the bench and collected 14 points, 10 rebounds, and five blocks. He started every game after that and led the Buckeyes to the NCAA title game, where they fell to Florida.
The Portland Trail Blazers made Oden the top pick in the 2007 NBA Draft, selecting him just ahead of Kevin Durant. A month before the start of the 2007-08 season, Oden had surgery on his knee and missed the entire season. Various injuries limited him to 82 games in the next two years. He then missed the next three seasons before attempting a comeback with the Miami Heat in 2013. He played just 23 games and was forced into retirement.
If Williamson misses the rest of this season, he will have played 85 games in the first three years of his professional career. That's just three more games than Oden. Although he was more productive than Oden while he was on an NBA court, Williamson could find himself sitting next to Oden in the "bust" category if he can't get himself back on the court soon.
ESPN's Brian Windhorst has grim report on Williamson return
During a Thursday episode of Get Up, ESPN's Brian Windhorst gave a grim report on the possibility of Williamson returning soon.
 "A couple of weeks ago, the coaching staff and the players became aware not to expect Zion back for the foreseeable future," Windhorst said. "So when they entered the trade deadline and made the big move for CJ McCollum, they did that knowing that there was a good chance Zion wasn't going to be able to play in the short term and maybe the rest of the season." 
It's been a tough stretch for Williamson and the Pelicans, who are 23-35 with one game to go before the All-Star break.
It's tough to call Williamson and Oden "busts" when it's injuries and not poor production that's hampered them. Oden, however, has carried that bust label with him since retirement, unfairly or not. Williamson might be right there with him if he can't find his way back on the court.