13 NFL Players' Favorite Junk Food Indulgences
Even the NFL's finest aren't immune to cravings. From fast food joints to desserts, here's a look at 13 NFL players' favorite junk food indulgences.
Professional football players are in pristine shape, which many achieve by following a strict diet and exercise program. But even the NFL's finest aren't immune to junk food cravings. From fast food joints to decadent desserts, here's a look at 13 NFL players' favorite junk food indulgences.
1. All the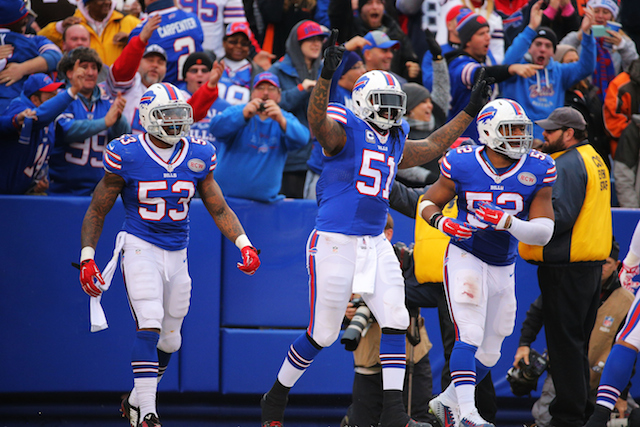 Buffalo Bills players normally follow a very regimented diet. The Buffalo News reports that players are given individualized meal plans, follow a strict eating schedule, and participate in an exercise program. That doesn't mean they don't occasionally cut loose, though. When they do decide to indulge, there's a good chance you'll find them eating doughnuts or Southern fried chicken, specifically Popeye's or KFC, Dr. John Marzo, the team's chief medical director, told The Buffalo News.
2.
Wondering where Barry Church's favorite place to get fast food is? Burger King. Church told The Dallas Morning News that if he could only have one fast food meal for the rest of his life, it would be a "double-stacker, extra bacon, with value fries at Burger King."
3.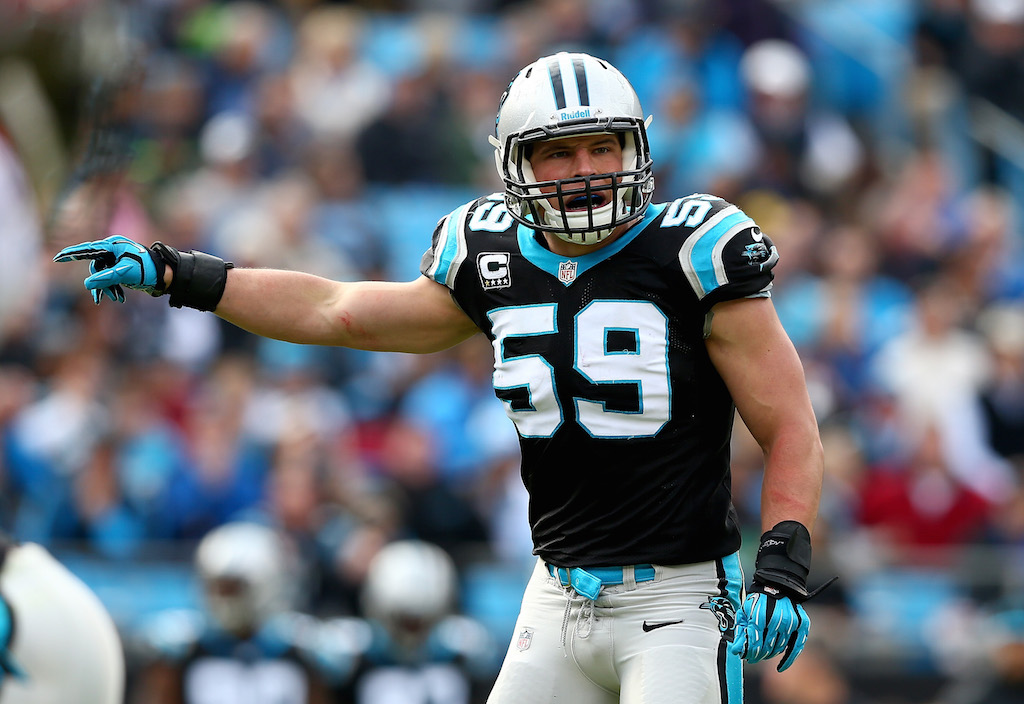 Carolina Panthers middle linebacker Luke Kuechly loves Skyline Chili. During an interview with ESPN, he described the chili, which consists of noodles, chili sauce, cheddar cheese, onions, and beans, as being "good for the soul."
4.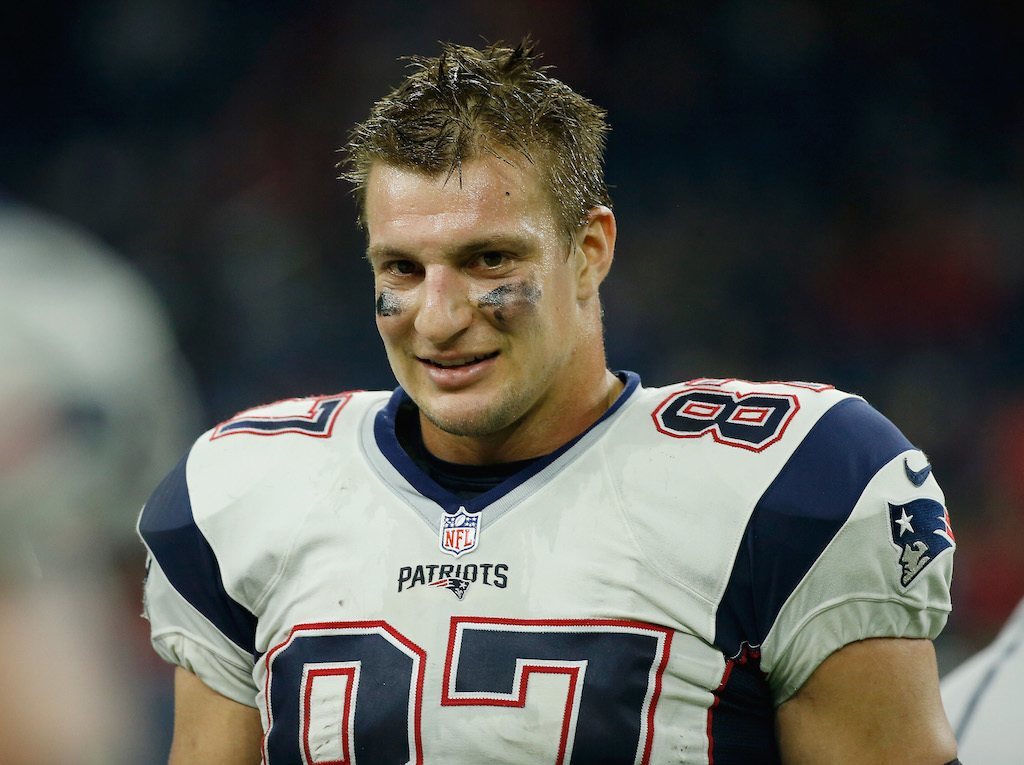 On a normal night, Rob Gronkowski can often be found eating chicken with a side of sweet potatoes and asparagus. On a cheat meal night, there's a good chance you'll find Gronkowski eating pizza — his favorites include Buffalo chicken and pepperoni — or a sub that has steak, cheese, and mayo, he said to Men's Fitness.
5. , Houston Texans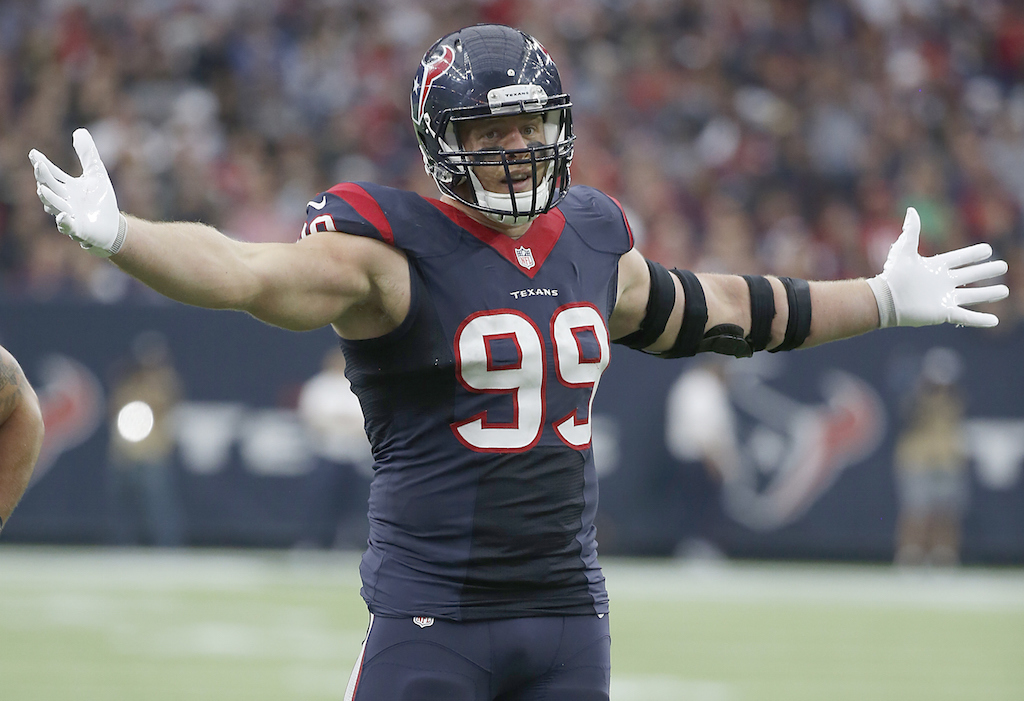 J.J. Watt is a true Wisconsinite, particularly when it comes to his favorite foods. He's extremely diligent about his diet but confessed during an interview with NFL Countdown that his favorite junk foods include burgers, brats, cheese curds, beer, and ice cream, according to The Big Lead.
6. Brandon Graham, Philadelphia Eagles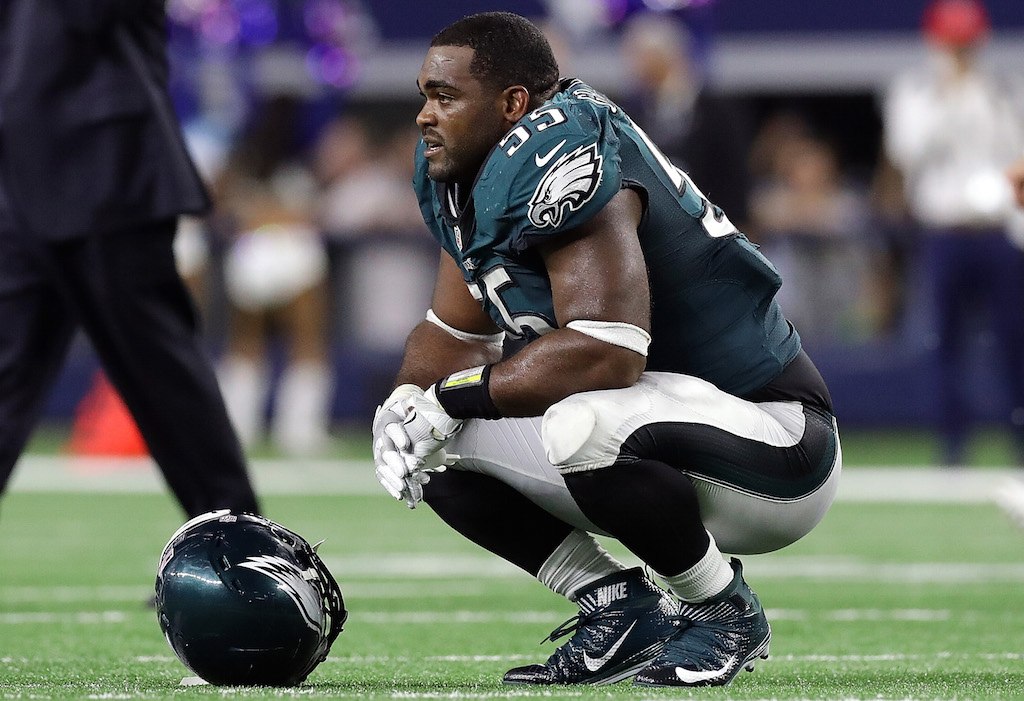 Brandon Graham has a weakness for Philly cheesesteaks, according to Philly.com. In fact, his love for Philly cheesesteaks is so strong that it even caused him to gain weight. Philly.com writes that he spent two months on crutches during the 2010 football season and put on about 20 pounds. The culprit: "You know what got me real big? The Philly cheesesteaks," Graham said to the publication.
7. Aaron Rodgers, Green Bay Packers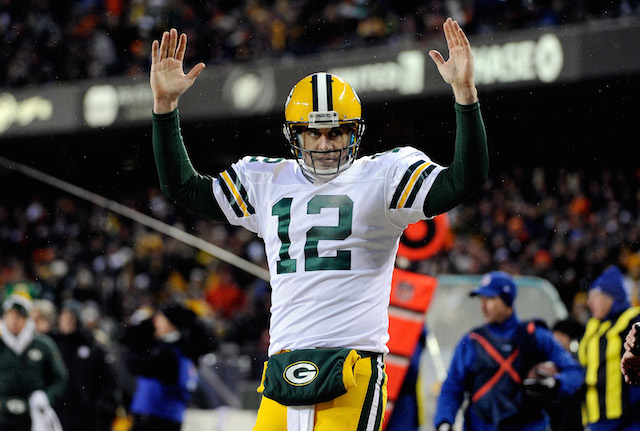 Aaron Rodgers (pictured) follows a healthy eating and exercise regimen to ensure he can continue playing football into his late 30s and even his 40s, according to the Journal Sentinel. But even Rodgers can't resist the lure of sweets. During an interview with TMJ4, Rodgers said that dessert is his weakness, particularly any type of ice cream or white cake.
8. Philip Rivers, San Diego Chargers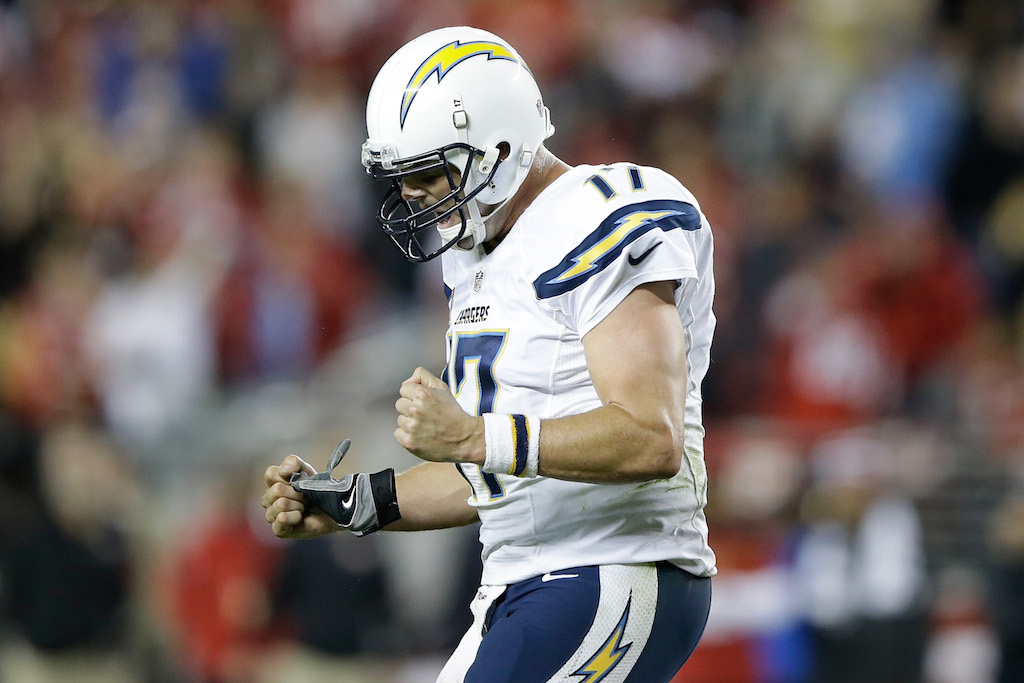 During the football season, Philip Rivers follows a basic diet of meat and vegetables. When he does decide to cut loose and splurge, his food of choice is his mom's "pork chops and 'kraut. Pork chops, sauerkraut, onions, maybe a few home fries," Rivers told Stack.
9. Adrian Peterson, New Orleans Saints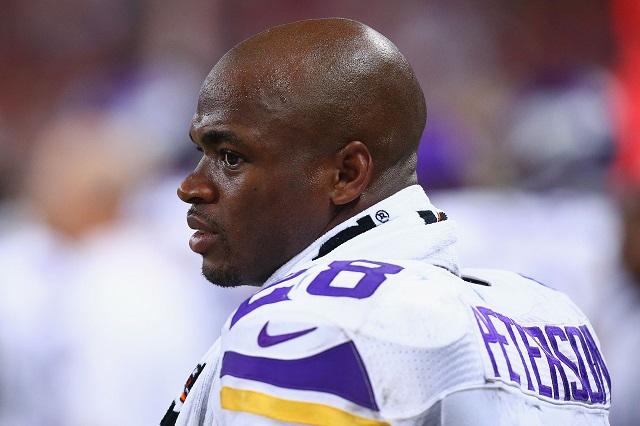 While many athletes try to cut down on their favorite sweets and treats, Adrian Peterson does the exact opposite: He eats junk food to increase his body fat. Peterson explains to Stack that a low body fat percentage can cause athletes to pull muscles more easily, so he indulges in ice cream and brownies to pack on the pounds.
10. Kyle Arrington, New England Patriots
During an interview with Shape Fit, Kyle Arrington explains that he tries to stay away from fast and fried foods during the football season. "But in the off season, it's no holds barred," he said. Wondering what fast food Arrington prefers? Chick-fil-A, he told Shape Fit.
11. Geoff Schwartz, New York Giants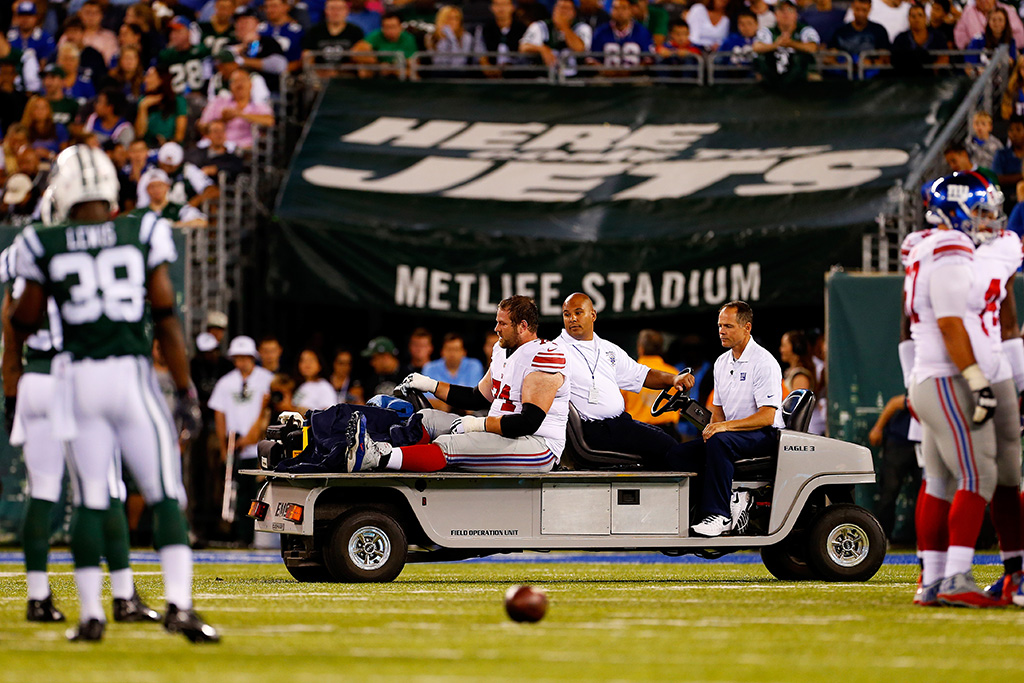 During the offseason, Geoff Schwartz eats almost no carbs and sugar, and instead follows a diet that consists of protein, vegetables, cheese, and nuts, he said to First We Feast. He allows himself one cheat meal each week, which typically involves a wide range of junk food. Schwartz describes it as "pretty disgusting. It's not like, oh I'm gonna have a piece of bread. I've eaten an entire pizza and a carton of fried rice and Krispy Kreme doughnuts in one meal."
12. Marshawn Lynch, Oakland Raiders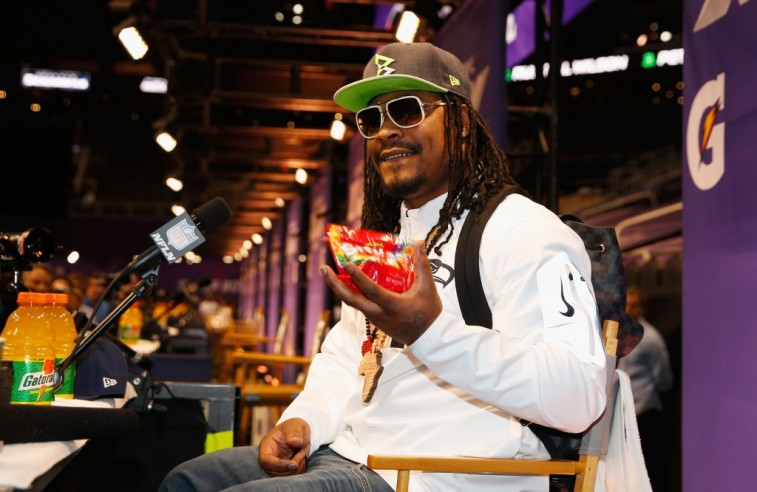 Marshawn Lynch has a serious Skittles sweet tooth. SB Nation writes that Lynch's love for Skittles became clear in 2011: After scoring a touchdown, cameras captured him eating a handful of the colorful candies on the sideline. Interestingly, eating Skittles after a touchdown is something Lynch has been doing since he played youth football, Lynch's mom, Delisa Lynch, told Seahawks.com. "I would give him a handful of Skittles and say, 'Eat 'em up, baby. They're going to make you run fast and they're going to make you play good.' "
13. Justin Durant, free agent
Justin Durant has been quite outspoken about his love for Chick-fil-A, notes Bleacher Report. In fact, in 2012, when the fast food chain was under scrutiny for its decision to back traditional marriage, Durant defended the restaurant through Twitter. According to The Blaze, the football player questioned why people wouldn't get "the best chicken sammich and lemonade on the planet because of a personal belief."