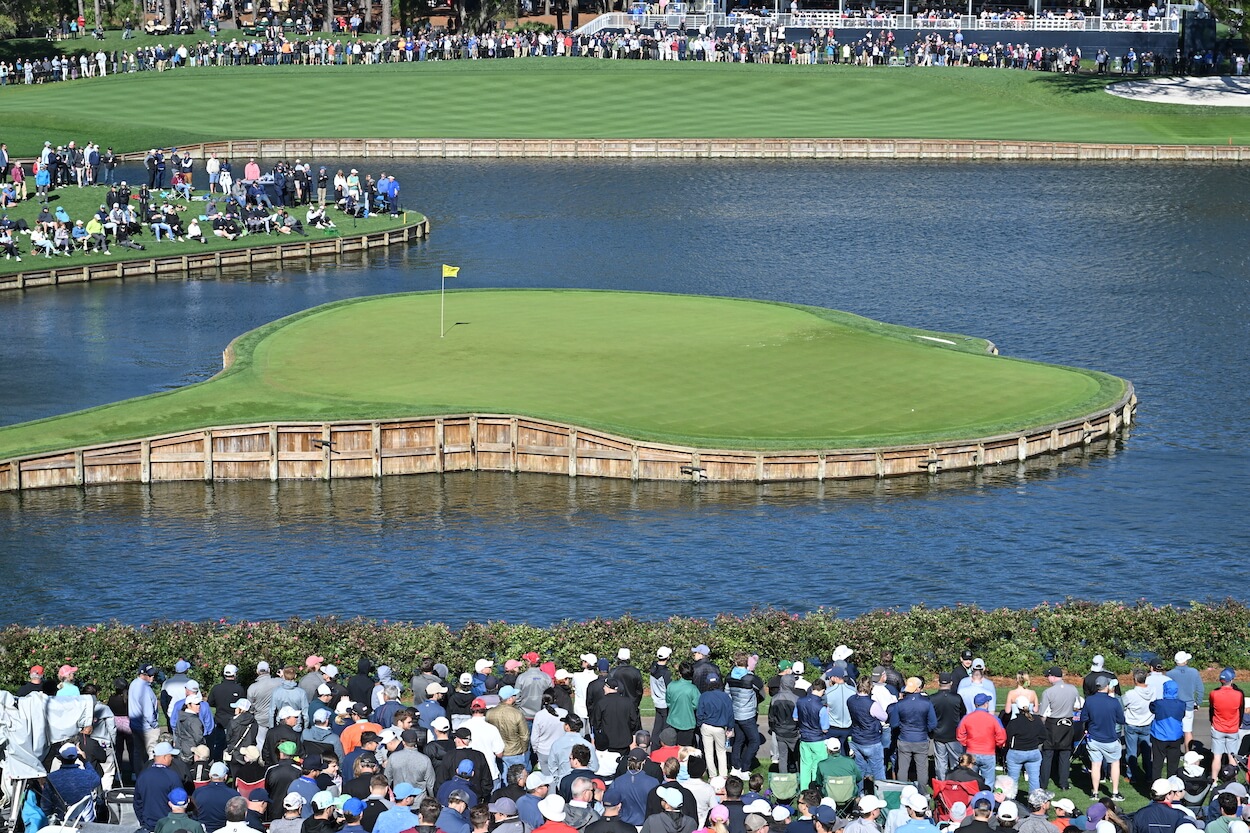 17th Hole TPC Sawgrass: 1 Golfer Went Through a 'Near-Death Experience' That Included 27 Water Balls and an Impossibly High Score
Could you finish the 17th hole at TPC Sawgrass in fewer than 66 strokes?
The iconic 17th hole at the TPC Sawgrass can make professional golfers look like 10 handicaps at times. Just ask Bob Tway, who dunked four balls in the water during the 2005 Players Championship and walked off the 137-yard hole with a 9-over 12.
But what happens when a Regular Joe attempts to conquer the island green?
For amateur golfer Angelo Spagnolo, the dream of playing TPC Sawgrass turned into a nightmare when he splashed 27 balls in the water on 17 and walked off with a score the pros would be happy to shoot over 18 holes.
Angelo Spagnolo's "near-death experience" on the 17th hole at TPC Sawgrass ended in a 66
In 1986, Golf Digest magazine sponsored a contest to find America's Worst Avid Golfer. Four high handicaps made their way to the TPC Sawgrass Stadium Course to compete in the contest.
One of them was 31-year-old Angelo Spagnolo, who carried a handicap of 56. Spagnolo struggled to a 104-over par start through the first 16 holes, but it only got worse at the famed 17th.
After plunking his tee shot in the drink, Spagnolo moved to the drop zone and proceeded to shank ball after ball in the water surrounding the island green. He was able to land his ball on the green seven times, but it rolled over the back edge every time because he couldn't get enough loft on his approach shots.
"That could have been the English Channel I was trying to hit across," Spagnolo told ESPN in 2008. "It was that daunting of a shot. It just looked like a near-impossible idea to contemplate."
Eventually, after 27 balls in the water, Spagnolo gave up on trying to hit the green. Instead, he reluctantly took out his putter and meandered his way around the left side of the hole until finally making it up the narrow walkway leading to the green. Spagnolo finally reached the putting surface on his 63rd stroke, then he three-putted for a final score of 66.
Because Spagnolo needed to putt his way down the left side of the hole and up the narrow walkway, the strip became known as "Angelo's Alley."
Angelo Spagnolo was named America's Worst Avid Golfer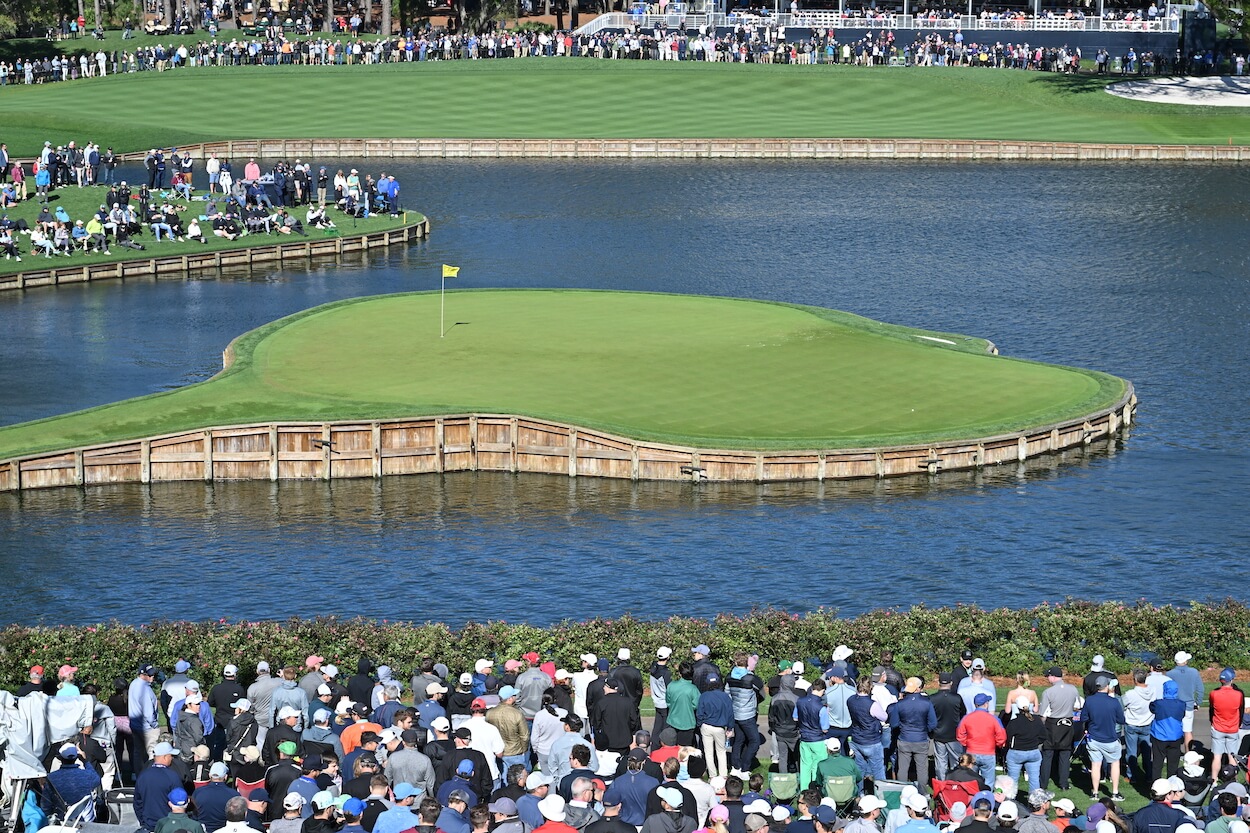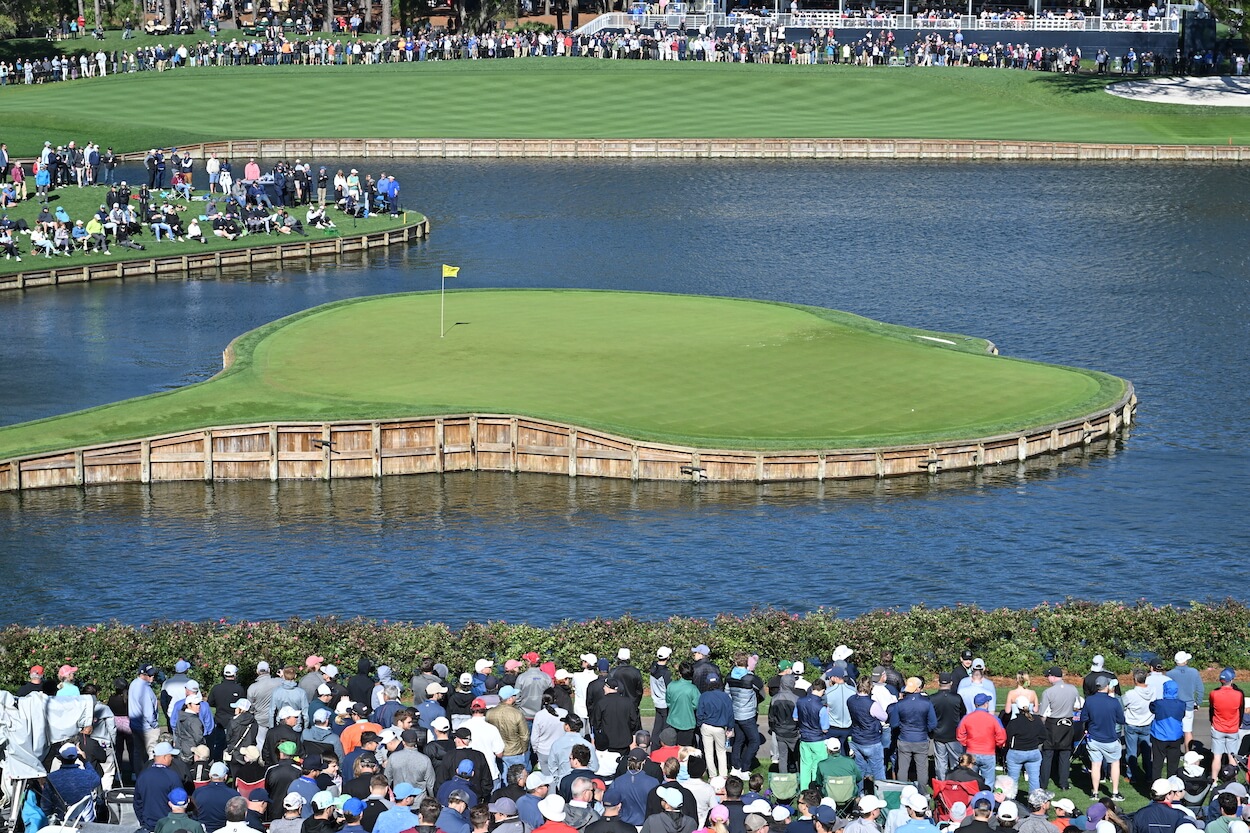 After a 63-over 66 on the 17th hole, Spagnolo finished his round with a final score of 257. That's 185 over par in 18 holes. He was rightfully named America's Worst Avid Golfer for his "triumph."
Spagnolo told ESPN in 2008 that he enjoyed watching the Players Championship to remind himself even the best golfers in the world have trouble hitting the 17th green at TPC Sawgrass, but he never forgot his haunting experience on the island green.
"I do have a tendency to kind of fixate on what goes on at 17," he said, "after having lived through a near-death experience there."