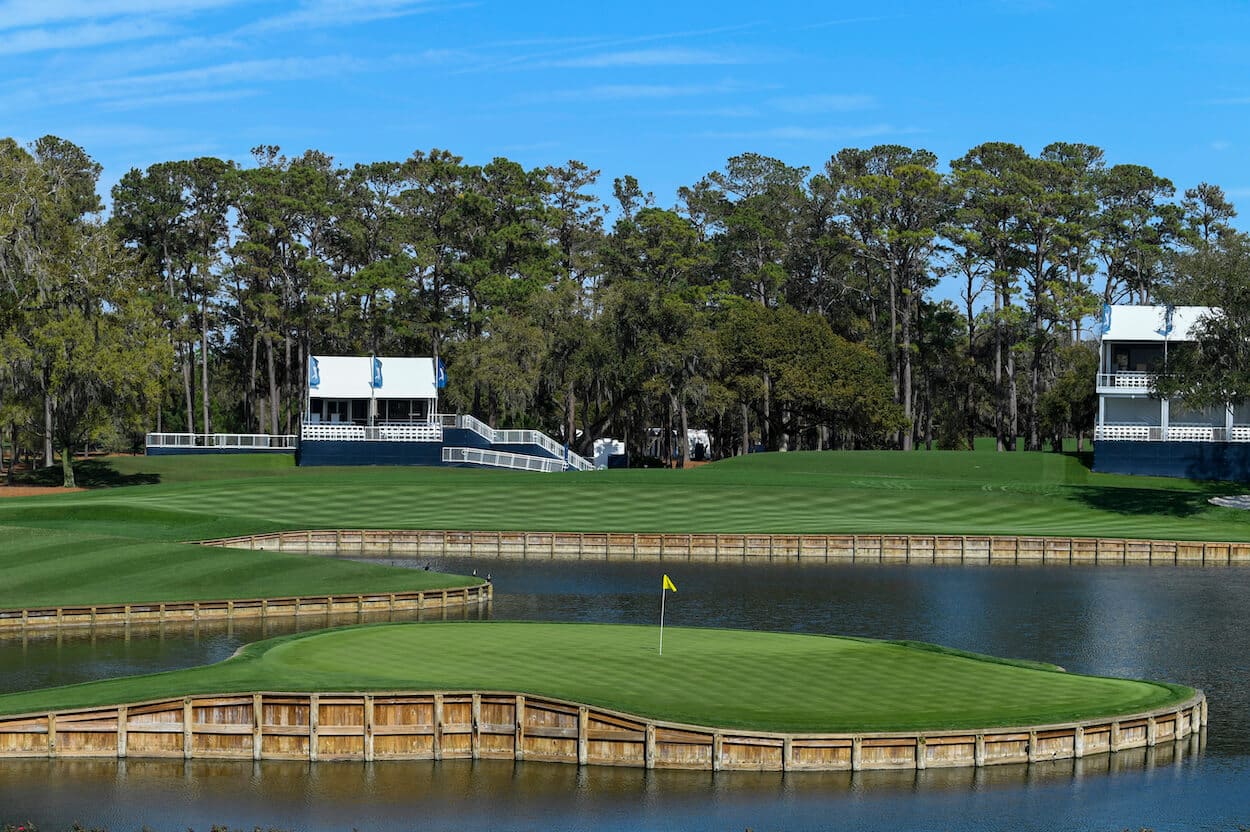 17th Hole TPC Sawgrass: The Odds of You Hitting the Island Green Are Worse Than You Probably Think
Would you be able to hit the island green at TPC Sawgrass on your first try?
If you watch the Players Championship this year, you're going to see a whole lot of the par-3 17th hole at the TPC Sawgrass Stadium Course. You might think, 'Wait, I've played plenty of 130-yard holes in my life. I could easily hit that green.'
That may be true, but the odds of an average amateur hitting the island green on the first try are much worse than you probably think. The PGA Tour and TPC Sawgrass teamed up to test this theory, and the results might shock you.
The 17th hole at TPC Sawgrass challenges the best golfers in the world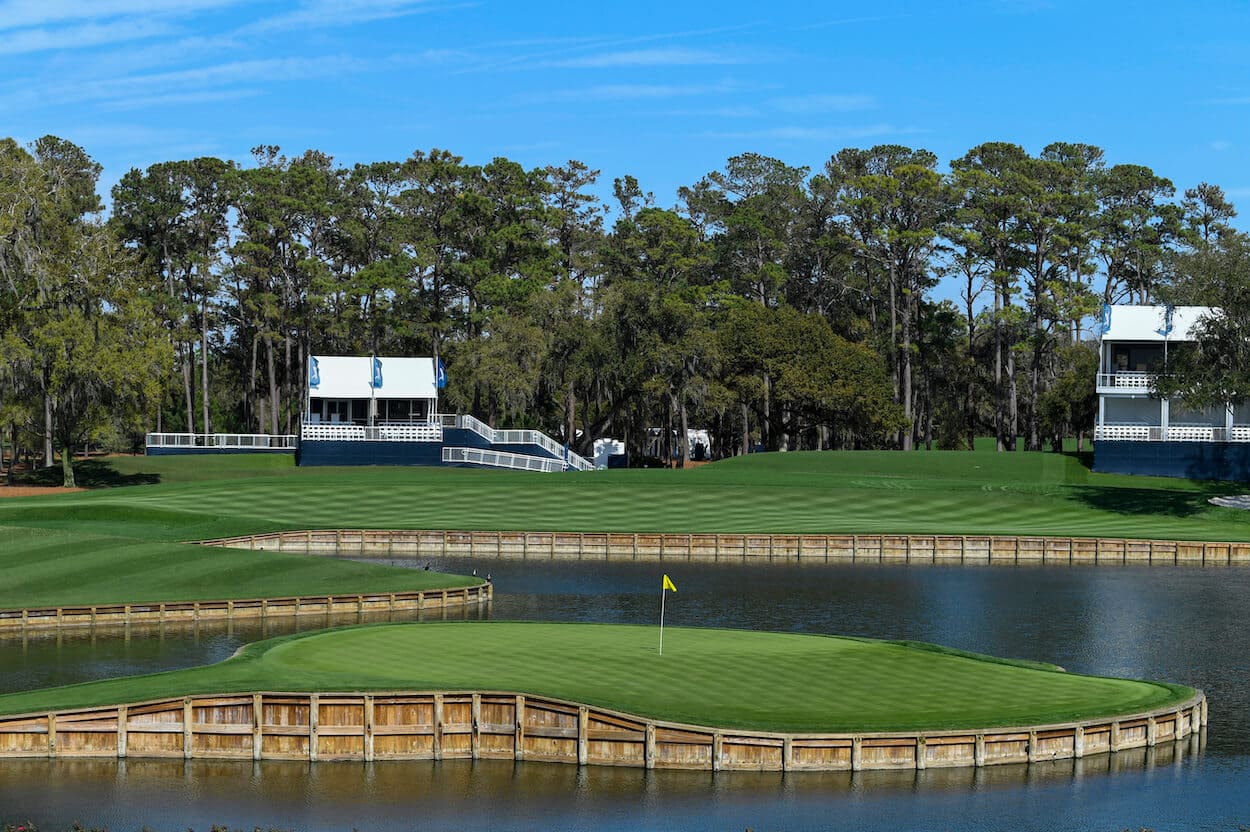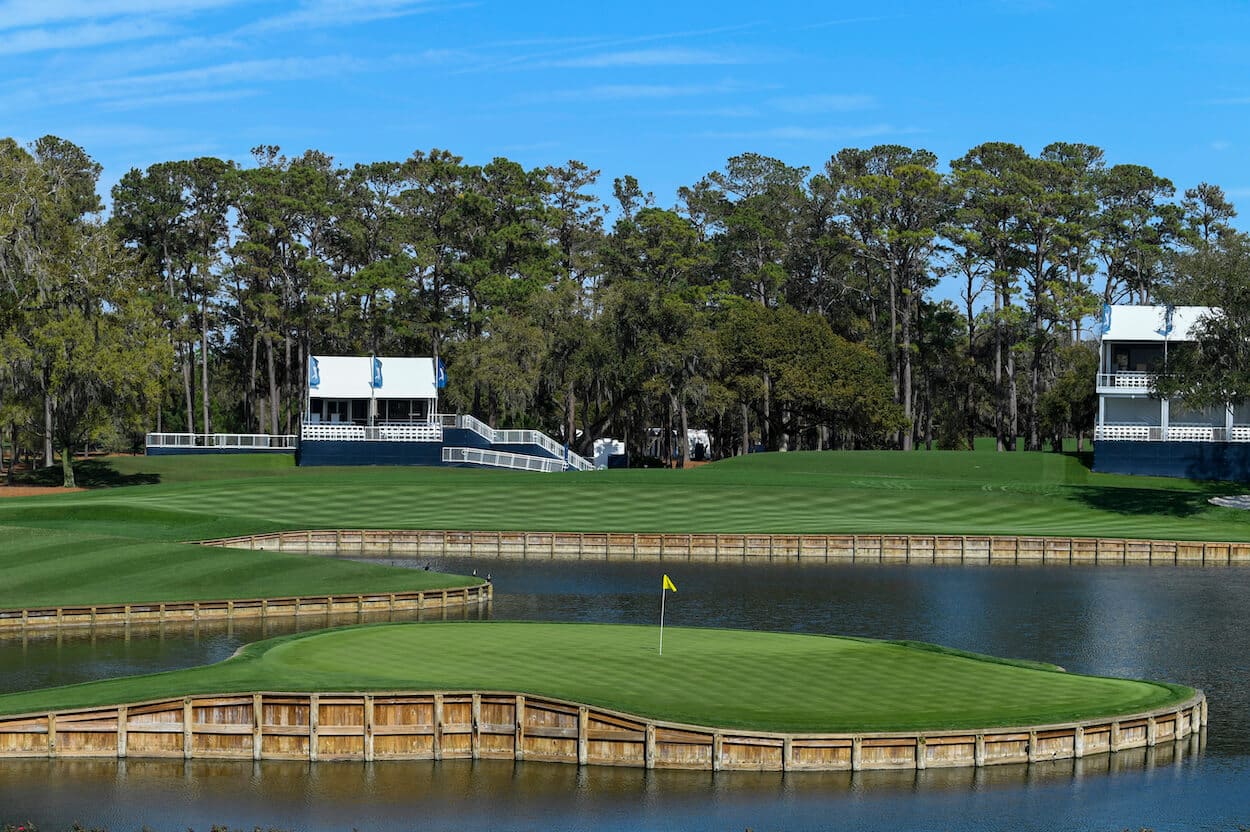 The 17th hole at TPC Sawgrass is famously one of the most challenging short par 3s on the PGA Tour circuit. No. 17 plays just 137 yards long, but the swirling Ponte Vedra Beach winds and the treacherous lake surrounding the island green make this hole a nightmare even for the best players in the world.
In 2007, a record 93 balls found the water on the 17th hole. Fifty of them came in the first round alone. Since 2003, the 17th hole has played 1,051 strokes over par at the Players Championship, per CBS Sports. Bob Tway proved how demanding the iconic hole can be in 2005 when he plunked four balls in the water and made a 9-over 12.
If the island green can do that much damage to the best players on earth, what can it do to the regular Joes out there?
What are the odds you could hit the island green at the Players?
Ahead of the 2023 Players Championship, PGA Tour employees hiked down to TPC Sawgrass to track how amateur players fared on the 17th hole. The PGA Tour revealed its findings in a Twitter video posted this week, and the results are shocking.
A total of 95 players were tracked on No. 17, and 102 balls found the water for an average of 1.07 per golfer. Ten different players hit three or more balls in the water before eventually finding the green. More than 100 shots were tracked from the tee box, and 56% of them landed in the drink.
Of the 95 players, 27 of them made a quadruple bogey or worse. Nineteen made triple bogey, 11 made double bogey, 12 made bogey, and 23 made par.
It wasn't all carnage, though. Three players hit the green and made the putt for birdie, and one woman even drained an identical putt to Tiger Woods' "better than most" putt from 2001.
But the highlights were few and far between. If you're watching the Players Championship from home this year, don't pretend you could easily conquer the iconic island green.