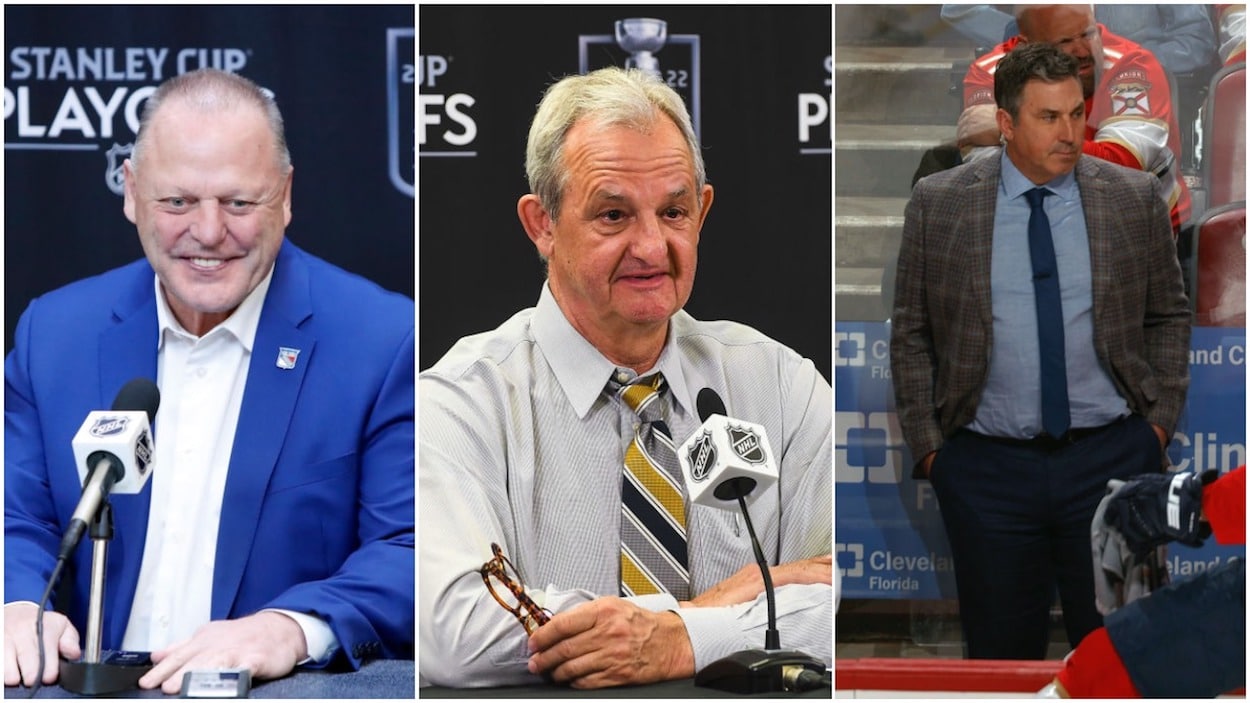 The 2022 Jack Adams Finalists Confirm That We Don't Really Know How to Judge a Coach
While it's understandable that good goaltending is connected to the Jack Adams Award race, that correlation probably isn't ideal.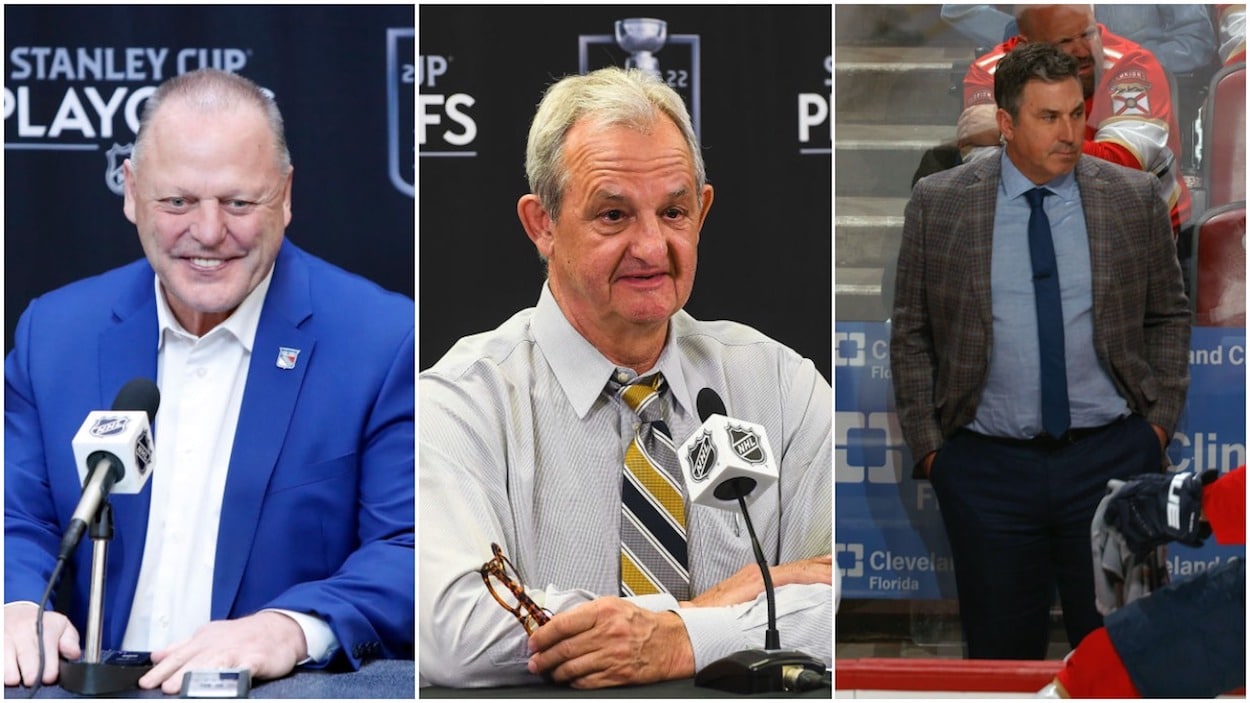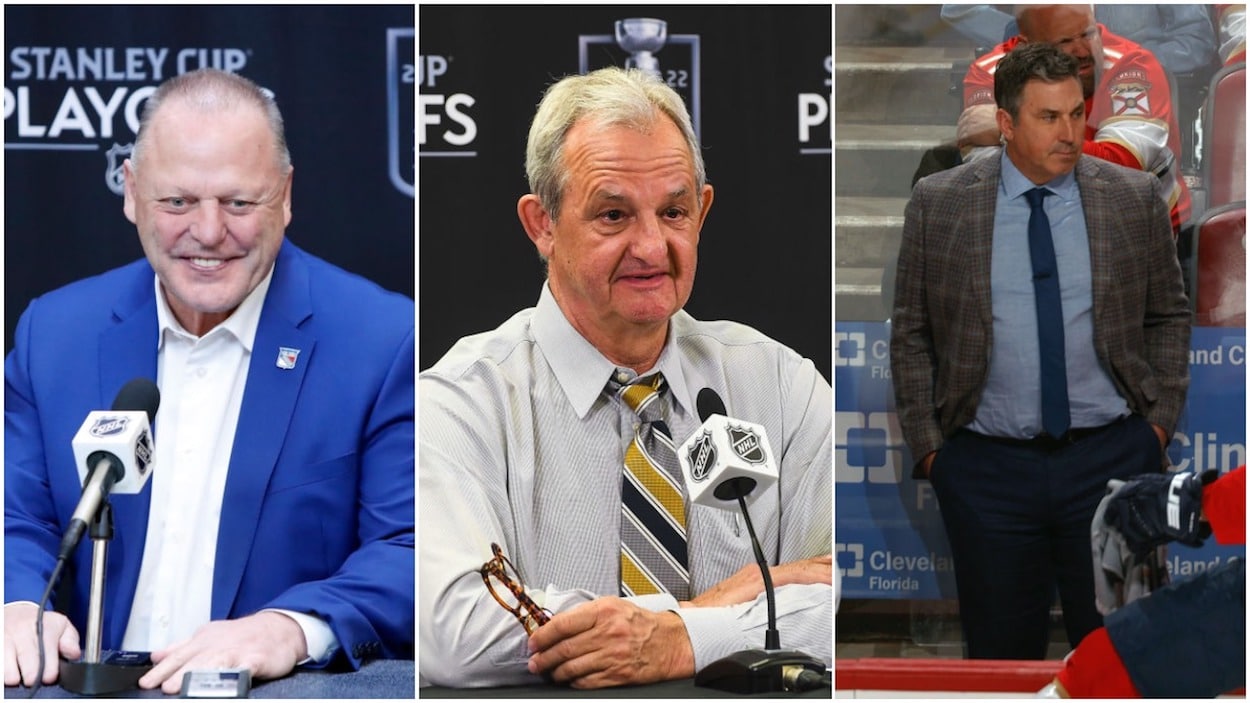 As any hockey fan can tell you, the NHL loves to make questionable choices. Failing to reschedule a playoff series to reach a larger audience? Check. Putting a professional team in a literal college arena where they'll have to follow the school's rules? Yep, Gary Bettman's cool with that. Trying to convince John Scott that he really shouldn't go to the All-Star Game? By now, you know that story. And the list goes on and on.
Sometimes, that list even extends into hockey things that are beyond the league's direct control. Take, for instance, the 2022 Jack Adams Award finalists.
For those who don't know, the NHL names its trophies after people, and the Jack Adams, named for an early player who became a coach and a general manager, is the league's Coach of the Year honor. It's voted on by league broadcasters, and this year's finalists are the Calgary Flames Darryl Sutter, the New York Rangers' Gerard Gallant, and Florida Panther's Andrew Brunette.
Those are reputable names, and most hockey fans would probably be familiar with at least the first two. With that being said, though, these three men highlight something that's become an unofficial rule of the Jack Adams race: The coach with the best goalie usually wins. (A coach with a good story, like Brunette, also has a shot.)
Dave Feschuk does plenty of leg work in his Toronto Star column showing that trend. From this year's race, Sutter and Gallant received the benefit of strong goaltending. Last year, Hurricanes' coach Rod Brind'Amour claimed the title during the same year when his team had the second-best even-strength save percentage in the league. As you go further back, you see more coach-goaltender pairs. Bruce Cassidy had an in-form Tuukka Rask. When John Tortorella and Barry Trotz took home the title, their netminders, Sergei Bobrovsky and Braden Holtby, also won the Vezina Trophy in that same season.
That link raises a bit of an issue, especially based on the way that modern hockey works. While a head coach theoretically touches everything and can a more defensive system, a bench boss can only do so much for a goaltender. The guy in net has his own specialized coach and largely does his own thing; it's not like he started making saves before an innovative head coach told him to stop the puck instead of staring at it.
Is someone like Gallant a good coach? Based on his overall body of work, that seems like a safe conclusion. It's unclear, however, what role he played in Igor Shesterkin channeling his inner Henrik Lundqvist.
That, in turn, raises the real problem: None of us really know how to assess a coach's performance without looking at wins and losses. That's not a hockey-specific issue, but the connection between goaltending and Jack Adams nominations makes it plain to see.
In fairness, I don't really have a solution for that reality. As much as I wish there was a way to measure the impact of a coach beyond wins and losses, it's tough to make any judgment without looking at the bottom line. In 2017, for example, Sports Illustrated's Luke Winn suggested five different ways to evaluate NCAA Basketball's Coach of the Year race. All of them used wins in some way; one even suggested just giving the title to the winner of March Madness since that coach accomplished his ultimate goal.
And, to be clear, wins and losses do matter. Coaches ultimately have to win games. Within the space of a single season, however, those numbers don't tell the whole story.
So, while we can't really escape the reality of wins indicating coaching success, I'd hope that we can be accepting of some different narratives. Will someone like Gallant or Sutter probably still win? Of course, but it would be cool to see some dialogue around someone like Mike Sullivan or Jon Cooper, who consistently do good work and are overlooked because their teams are supposed to win games.
A bit of nuance isn't too much to ask, right? On second thought…
Like Sportscasting on Facebook. Follow us on Twitter @sportscasting19 and subscribe to our YouTube channel.