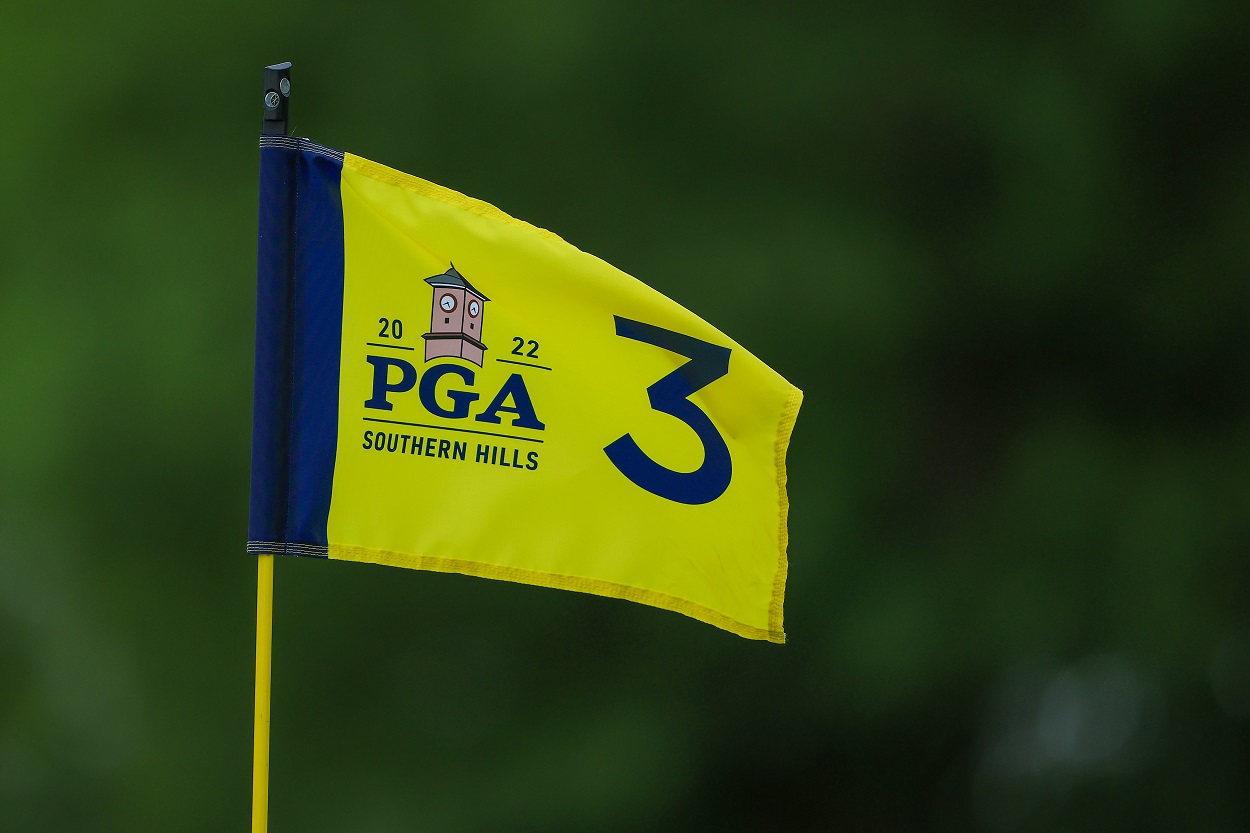 2022 PGA Championship Preview & Predictions: The Winner at Southern Hills Will Come From One of These Five Groups
Previews and predictions for the 2022 PGA Championship at Southern Hills.
If there's one thing we're guaranteed at the 104th edition of the PGA Championship, it's a new champion.
We're sure you've heard by now that defending champion Phil Mickelson, who became the oldest player to win a major last year with a shocking win at Kiawah Island, is not in the field this week. While initially on the final list of entrants, the two-time PGA Championship winner withdrew late last week as he continues to deal with the fallout from his comments about Saudi Arabia and his ties to the LIV Golf league.
But this 156-player field certainly doesn't need Lefty to provide plenty of entertainment at Southern Hills Country Club in Tulsa, Oklahoma, host to seven previous major championships. Southern Hills originally wasn't supposed to host its fifth PGA Championship until 2030.
But when the PGA of America cut ties with now-former President Donald Trump following the Capitol riots last January and took the 2022 PGA Championship away from Trump National in Bedminster, New Jersey, Southern Hills was tapped.
But despite all the chaos along the way, this championship will undoubtedly deliver plenty of great golf. And while there are plenty of fantastic groupings the first two days, I'm pretty confident the new owner of the Wanamaker Trophy on Sunday will come from one of these five.
Scottie Scheffler, Jon Rahm, Collin Morikawa
This is the traditional PGA Championship grouping of the winners of the other three major championships, but it also features the top three players in the world.
World No. 1 Scottie Scheffler took a month off following his win at The Masters but tuned up for Southern Hills this past week at the Byron Nelson at TPC Craig Ranch, where he tied for 15th. Scheffler has won four of his last seven starts and has only finished outside the top 15 once in that stretch, a tie for 55th at The Players Championship. He finished tied for eighth at Kiawah Island a year ago.
The world's second-ranked player, Jon Rahm, has also teed it up only once since The Masters, but his start resulted in a win as he scored a one-shot victory at the Mexico Championship at Vidanta Vallarta. The reigning U.S. Open champ is a consistent contender in major championships, and this one should be no different.
World No. 3 Collin Morikawa obviously knows what it takes to win this tournament. While playing on a different course, the 2020 PGA Championship winner has finished inside the top 10 in each of the last four majors, including his win at The Open Championship. Don't be surprised to see another top-10 finish this week.
Cameron Smith, Viktor Hovland, Will Zalatoris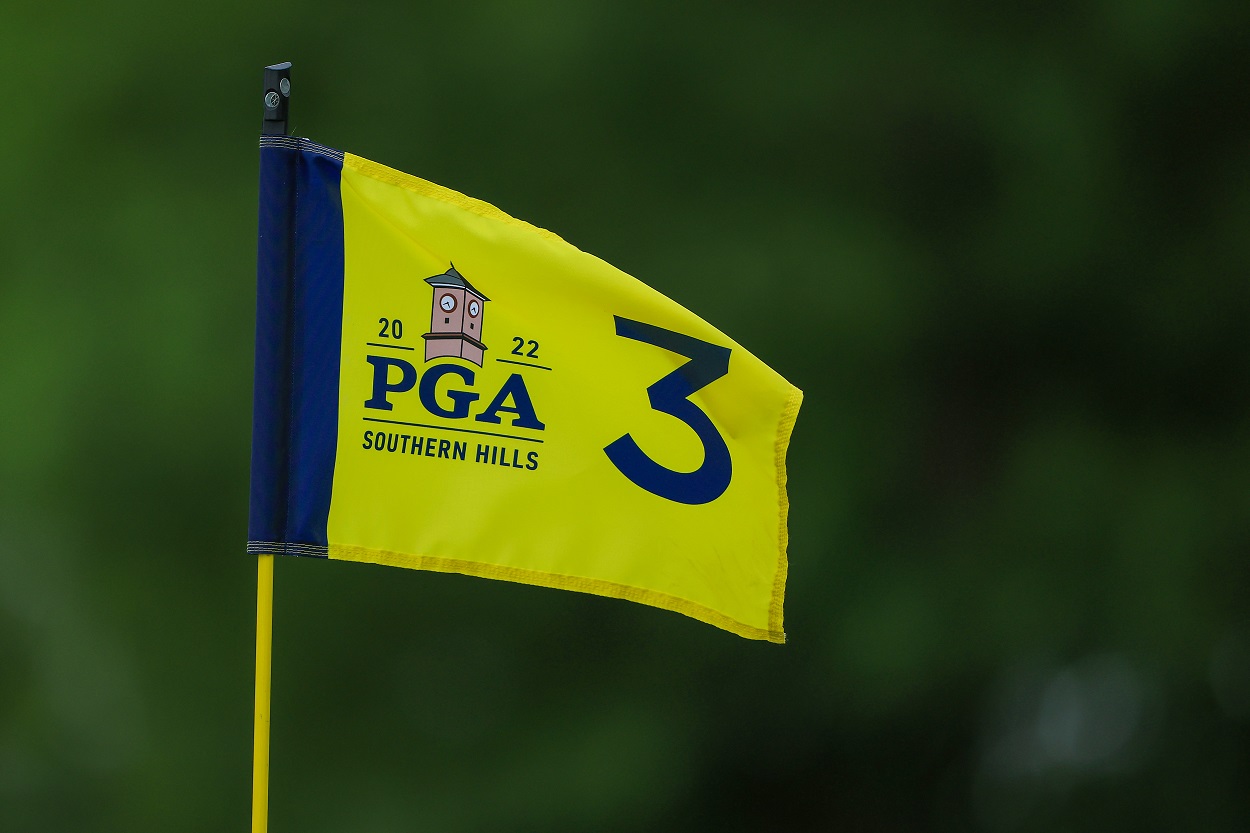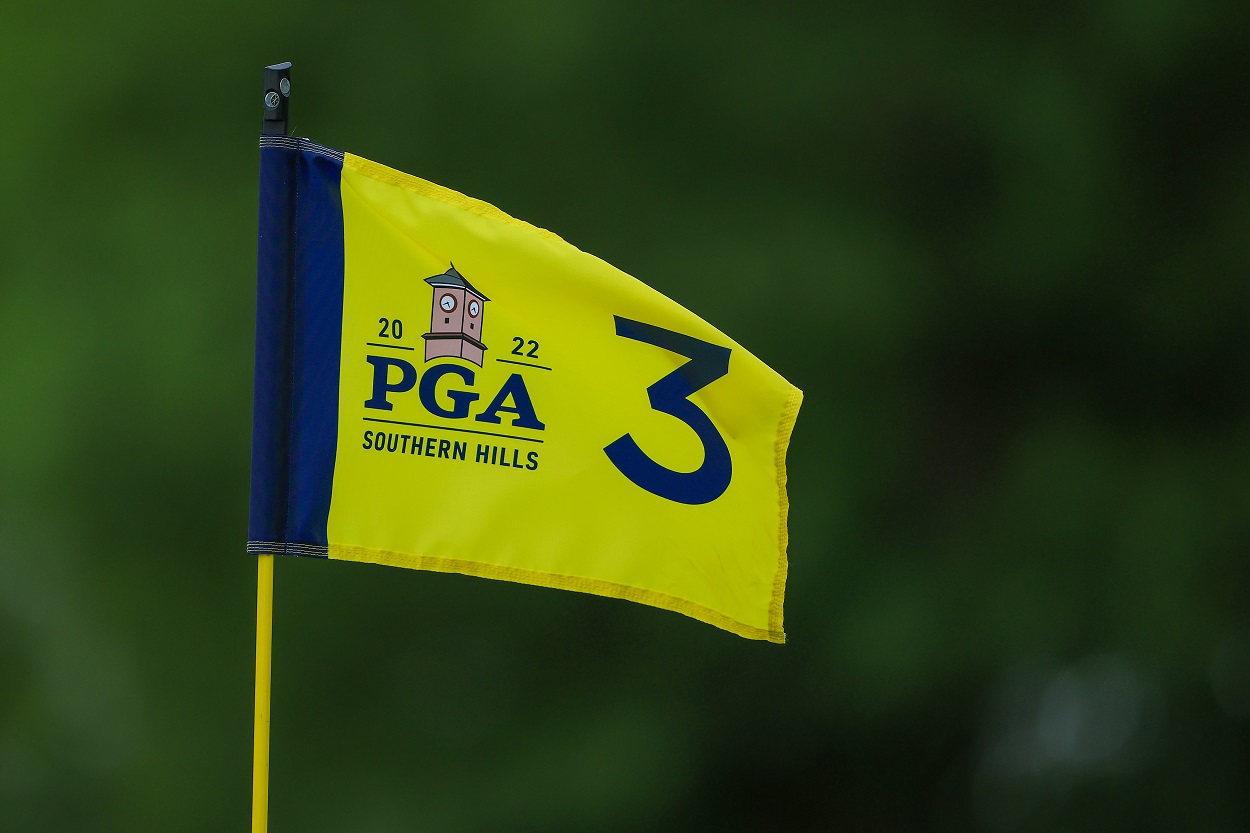 This is the only grouping of the five featured here not to include a major champion. But if any group without one can get that first one this week, it's this one.
World No. 4 Cameron Smith typically doesn't fare well at the PGA Championship for some reason — his highest finish in six starts is a tie for 25th — but he's coming off a tie for third at The Masters and won The Players Championship the start before that. So he's been in some big spots this year.
Sixth-ranked Viktor Hovland has yet to record a top-10 finish in a major championship, but he's also only made seven major starts as a professional. And one of those was a withdrawal as he had to exit last year's U.S. Open at Torrey Pines with an eye injury. He'll certainly be rested as he hasn't played since The Masters. But will he be rusty?
Will Zalatoris has undoubtedly fared much better in majors than has Hovland. Willy Z has recorded four top-10 finishes in seven major starts, including a tie for eighth at last year's PGA Championship. However, the world's 30th-ranked player just missed the cut at the Byron Nelson.
Patrick Cantlay, Justin Thomas, Dustin Johnson
I'm not sure which is harder to believe. Is it that it's been five years since Justin Thomas won the PGA Championship? Or the fact that he somehow hasn't added a second major win to his resume? In the 15 majors he's played since his victory at Quail Hollow, JT has recorded four finishes of eighth or better, including a tie for eighth at The Masters last month. Is this the year he finally gets that elusive second major?
Former world No. 1 Dustin Johnson hasn't been as dominant as of late as we've seen him in the past, but he's still a threat to win every time he tees it up. And perhaps even more so on a course like Southern Hills, which will play in the vicinity of 7,556 yards.
Rounding out this trio is the only non-major winner of the group, but the highest-ranked player, Patrick Cantlay. The world No. 5 hasn't played since the week after The Masters at the RBC Heritage, where he finished in solo second after losing a playoff to Jordan Spieth. But despite all his success over the last few years, he hasn't finished higher than 15th in a major since the 2019 PGA Championship.
Rory McIlroy, Jordan Spieth, Tiger Woods
Yeah, like I wasn't going to include this rockstar group that features 22 combined major championship victories.
Tiger Woods won the last PGA Championship played at Southern Hills in 2007, but that really doesn't mean much this week. He's different. The course is different. So while it's always great to see the 82-time PGA Tour winner tee it up, especially in a group like this, it will take something extraordinary for Tiger to capture major number 16.
You know how I mentioned earlier what a surprise it's been that Justin Thomas hasn't tacked on a second major. That doesn't even come close to the shock I've felt that Rory McIlroy hasn't won a fifth. It's been eight years since Rory last won a major, a one-stroke victory over Mickelson at Valhalla at the 2014 PGA Championship. Since then, he's finished inside the top 10 at a major 14 times, including last month's runner-up at The Masters. If he could ever put four rounds together, not three, he'd have about 10 by now.
It's been nearly five years since Jordan Spieth's last major victory, that being his victory at The Open Championship at Royal Birkdale, but he comes to Southern Hills hot. After a disappointing showing at The Masters, where he missed the cut, he won the RBC Heritage and finished solo second at the Byron Nelson this past week. Spieth needs only the PGA Championship to complete the career Grand Slam, so there's that motivation for him as well.
Xander Schauffele, Hideki Matsuyama, Tony Finau
One of four players in the top 10 of the world rankings without a major championship victory, Olympic gold medalist Xander Schauffele takes his 20th shot at such a win this week. In 19 previous major starts, Schauffele has recorded nine top-10 finishes and six top-fives. He also just tied for fifth at the Byron Nelson.
World No. 11 Hideki Matsuyama is the only major champion in this group and has played solid golf in his last two starts. A week after withdrawing from the Valero Texas Open with a neck injury, last year's Masters champ tied for 14th in his return to Augusta. He tied for third this past week at the Byron Nelson.
Rounding out this trio is 19th-ranked Tony Finau, who's finished inside the top 10 at the PGA Championship each of the last two years. In 2020 at TPC Harding Park, he shot three rounds in the 60s and tied for fourth, three shots behind Collin Morikawa. Last year at Kiawah Island, he finished five shots back of Phil Mickelson and tied for eighth.
And the winner of the 2022 PGA Championship is …
Rory McIlroy.
I just continue to be a glutton for punishment. Remember how Chris Berman always used to pick the Buffalo Bills and San Francisco 49ers for the Super Bowl? That's essentially what I do with Rory McIlroy in major championships. No, it's not been every single one since that victory mentioned above at the 2014 PGA Championship, but it's been quite a few, including The Masters last month. Hey, at least he made me look good on Sunday, right?
I know the easy call here is Scottie Scheffler. He's the top-ranked player in the world and is on a Tigeresque kind of run right now. But where's the fun in picking the favorite?
Look, I know McIlroy will likely disappoint me yet again. But come on, the guy has too much talent never to win another major. And he's already said how much he loves Southern Hills. He's been the leader in greens in regulation in his last two starts, and that's a big thing in major championships. So I'll say that this will be the magical week in which Rory finally ends the drought.
Rory McIlroy wins the 2022 PGA Championship at Southern Hills Country Club. Book it.
Stats courtesy of PGATour.com, Official World Golf Ranking
Like Sportscasting on Facebook. Follow us on Twitter @sportscasting19 and subscribe to our YouTube channel.