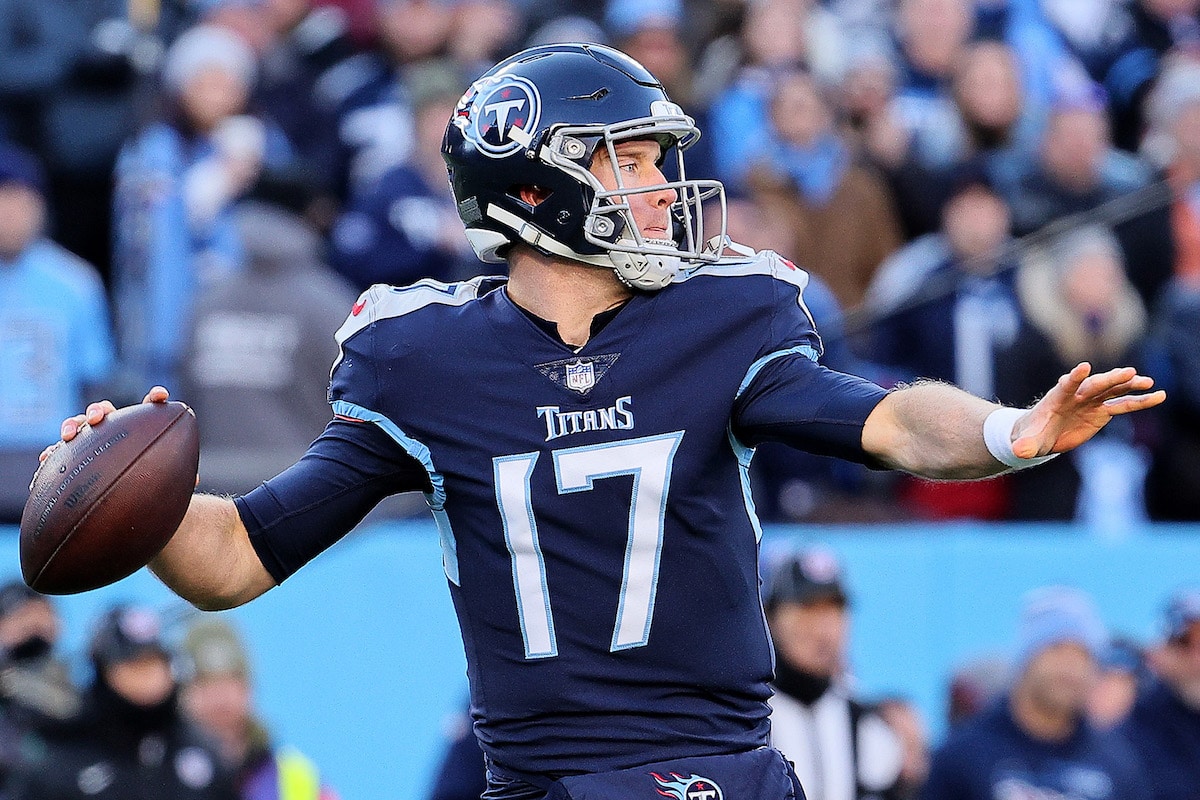 2022 Tennessee Titans Schedule: Full Dates, Times, and TV Info
Will the 2022 schedule be Ryan Tannehill's last shot to lead the Tennessee Titans as the primary signal-caller?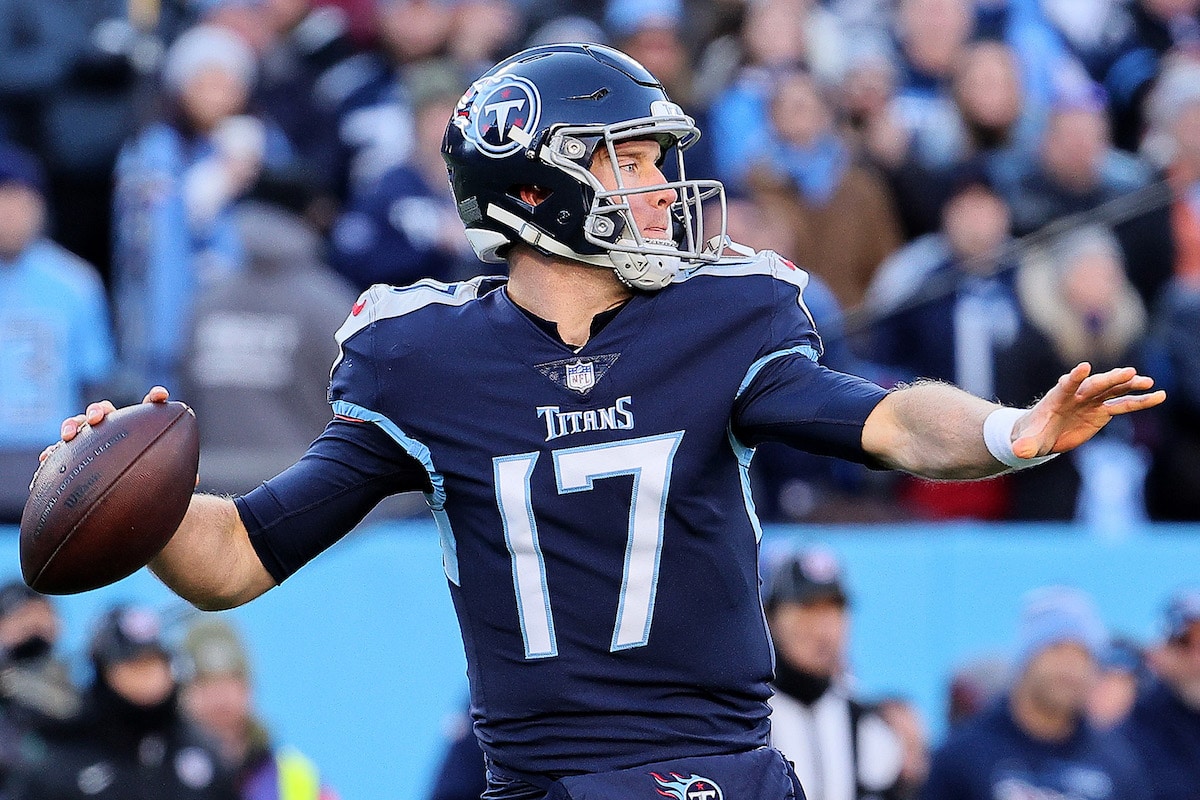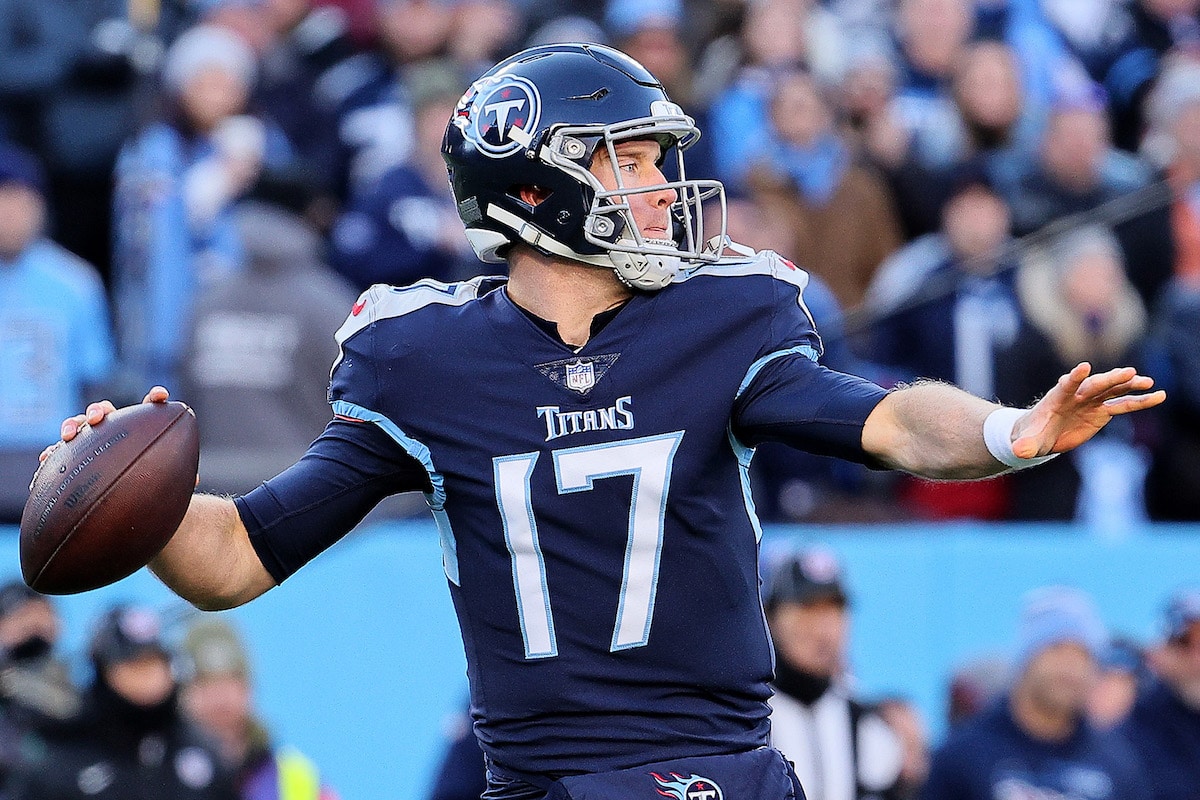 After a disappointing finish to the 2021 season, the Tennessee Titans were largely expected to run it back for their 2022 NFL schedule with the same team that finished tied with the Kansas City Chiefs for the best record in AFC.
Well, so much for that.
Back in March, the Titans released veteran wide receiver Julio Jones and replaced him by trading for former Los Angeles Ram Robert Woods. And in the biggest surprise of Tennesee's offseason, the team traded star WR A.J. Brown to the Philadelphia Eagles for the 18th and 101st overall picks of the 2022 draft. The franchise wasn't willing to pay Brown the four-year, $100 million contract extension he received from Philly, so trading him away was the second-best option.
With the 18th pick, the Titans drafted Treylon Burks out of Arkansas, who projects to be a similar weapon to Brown in the NFL. A few rounds later, they pulled off another shocker by selecting arguably the best quarterback prospect in the draft, Malik Willis out of Liberty.
The Willis pick certainly paints an interesting future for Tennessee. If the team wants to bring back Ryan Tannehill for the 2023 season, he'll carry with him a $36.6 million cap hit. Considering the Titans have Super Bowl aspirations and haven't been able to get there under Tannehill, this might be his last chance to make a championship run before he's tossed to the side in favor of Willis.
The Titans will be gunning for the No. 1 seed in the AFC even without Brown on the roster, and a friendly schedule would go a long way in making that possible.
2022 Tennessee Titans Schedule
| | | | | |
| --- | --- | --- | --- | --- |
| Week | Game | Date | Time | Channel |
| 1 | vs. New York Giants | Sunday, Sept. 11 | 4:25 p.m. ET | FOX |
| 2 | @ Buffalo Bills | Monday, Sept. 19 | 8:15 p.m. ET | ESPN |
| 3 | vs. Las Vegas Raiders | Sunday, Sept. 25 | 1:00 p.m. ET | FOX |
| 4 | @ Indianapolis Colts | Sunday, Oct. 2 | 1:00 p.m. ET | FOX |
| 5 | @ Washington Commanders | Sunday, Oct. 9 | 1:00 p.m. ET | CBS |
| 6 | Bye Week | N/A | N/A | N/A |
| 7 | vs. Indianapolis Colts | Sunday, Oct. 23 | 1:00 p.m. ET | CBS |
| 8 | @ Houston Texans | Sunday, Oct. 30 | 4:05 p.m. ET | CBS |
| 9 | @ Kansas City Chiefs | Sunday, Nov. 6 | 8:20 p.m. ET | NBC |
| 10 | vs. Denver Broncos | Sunday, Nov. 13 | 1:00 p.m. ET | CBS |
| 11 | @ Green Bay Packers | Thursday, Nov. 17 | 8:15 p.m. ET | Prime Video |
| 12 | vs. Cincinnati Bengals | Sunday, Nov. 27 | 1:00 p.m. ET | CBS |
| 13 | @ Philadelphia Eagles | Sunday, Dec. 4 | 1:00 p.m. ET | FOX |
| 14 | vs. Jacksonville Jaguars | Sunday, Dec. 11 | 1:00 p.m. ET | CBS |
| 15 | @ Los Angeles Chargers | Sunday, Dc. 18 | 4:25 p.m. ET | CBS |
| 16 | vs. Houston Texans | Saturday, Dec. 24 | 1:00 p.m. ET | CBS |
| 17 | vs. Dallas Cowboys | Thursday, Dec. 29 | 8:15 p.m. ET | Prime Video |
| 18 | @ Jacksonville Jaguars | TBD | TBD | TBD |