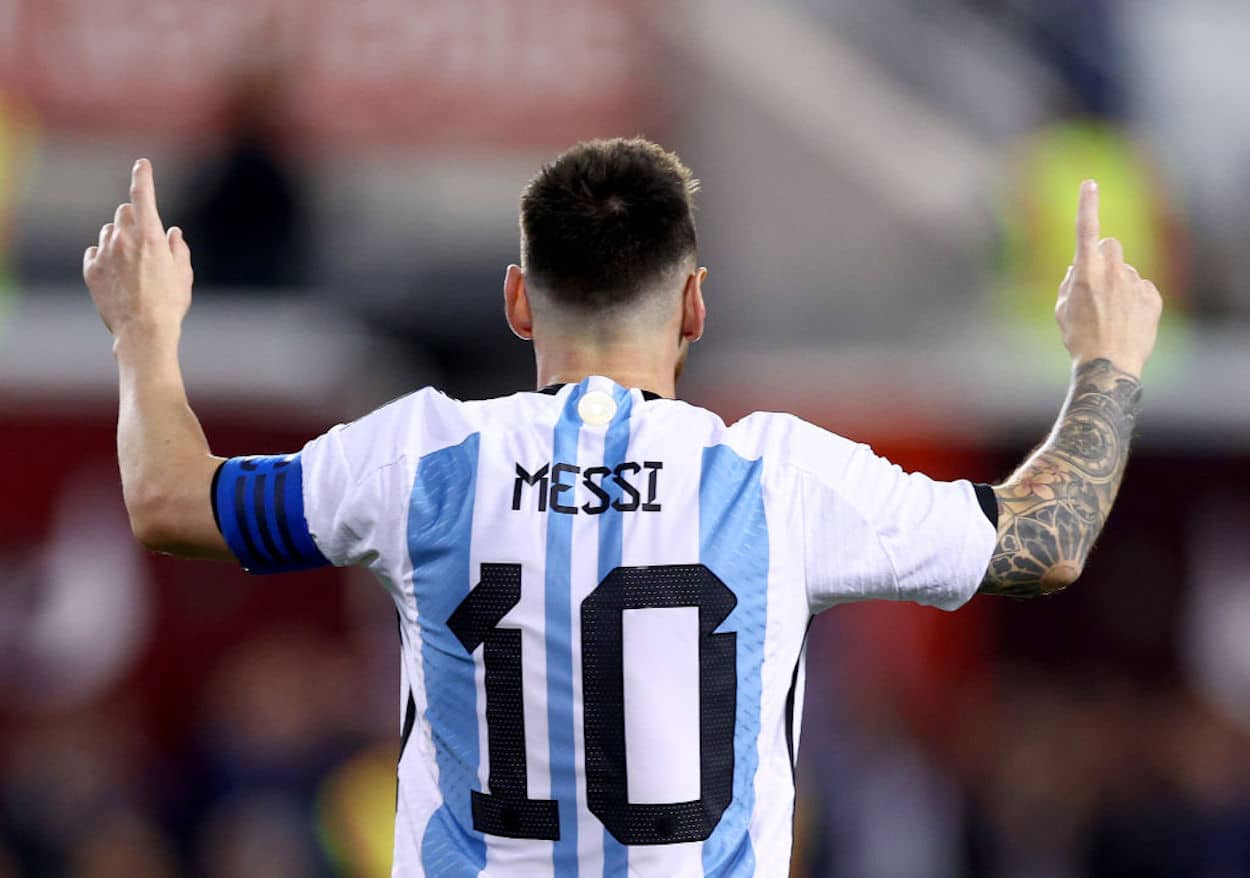 2022 World Cup Previews: It's Lionel Messi's Argentina and Everyone Else in Group C
Everyone will be watching Messi and Argentina during the World Cup, but don't overlook Mexico, Poland, and Saudi Arabia in Group C.
While a winter World Cup is unprecedented, one thing won't change in Qatar. On the whole, soccer's brightest stars will be shining on the global stage, and even in 2022, few names are bigger than Lionel Messi. For all of the Argentine's success, though, he's never claimed the FIFA World Cup Trophy. Can he accomplish the feat during what's likely his final appearance in the iconic tournament?
A journey to the title, however, will start with success in Group C. Thankfully for Messi and everyone who's rooting for him, Argentina should have a pretty clear path out of the group. Let's break it all down.
World Cup Group C Logistics: Who's in the group, and when are the matches?
As we've already established, Argentina headline Group C. They'll be joined by Mexico, Poland, and Saudi Arabia. Their matches will go as follows:
Argentina vs. Saudi Arabia, November 22
Mexico vs. Poland, November 22
Poland vs. Saudi Arabia, November 26
Argentina vs. Mexico, November 26
Poland vs. Argentina, November 30
Saudi Arabia vs. Mexico, November 30
As always, the winning team will get 3 points, while the losing team will leave with 0. A draw is worth one point for each team. At the end of group play, the top two teams will advance to knockout play.
Now, with those logistics out of the way, let's get into the team.
Argentina may have Lionel Messi, but there's more to the squad than 1 superstar
When a team has a global superstar on the roster, it's easy to focus all the attention on them. And while that's certainly true of Lionel Messi and Argentine, La Albiceleste do have a talented squad from top to bottom.
Emi Martinez has proven capable of producing some big moments in net, and the center-back duo of Christian Romero and Nicolas Otamendi are capable, if a bit underwhelming. There are plenty of pieces available in the center of the park — expect Giovani Lo Celso (depending on his recovery timeline), Rodrigo De Paul, and Leandro Paredes, the squad's three most-capped midfielders to get the nod — and a legitimate top-notch attack consisting of Messi, Lautaro Martinez, and Angel Di Maria. Paolo Dybala can also make things happen in the final third, but 1) he's coming off an injury, and 2) he can play a similar role to Messi.
For Argentina, this tournament is about handling the pressure and making the most of the opportunity. They're one of the favorites, and the entire world will be watching to see if their star man can finally claim a World Cup title. While we are talking about seasoned professionals, the challenges of shining under that microscope shouldn't be overlooked.
Mexico lack high-end star power, but El Tri are proven World Cup performers
If you're an American soccer fan, you're probably pretty familiar with Mexico's national team. You'll know from experience that, even if they lack the star power of an Argentina, you can underestimate El Tri at your own peril.
Within the Mexican squad, there are a few names that you should either recognize or get to know. Goaltender Guillermo Ochoa may play for Club America rather than a European power, but he always puts in an incredible performance on the world stage. Héctor Herrera still occupies a midfield role, but the man to really watch in that area of the pitch is Edson Álvarez. That latter player plays for Ajax and has been linked to some major clubs, so this could be his coming out party.
In attack, Hirving Lozano will provide pace and dynamism from the right flank, while Wolves' Raul Jimenez should start at central striker. While he's a great story — he suffered a scary skull fracture in 2020 and has returned to the pitch — he's somewhat emblematic of Mexico's overall issue. In a group headlined by Lionel Messi and Robert Lewandowski (we'll get to him momentarily), the North Americans lack a true star who's capable of taking over a game and dragging El Tri to victory.
Will that be an issue? Or will grit, know-how, and a higher collective floor be enough for Mexico to advance?
Poland and Robert Lewandowski are one of the biggest one-man teams in the Qatar World Cup
In international tournaments, you'll usually see a few teams who punch above their weight thanks to a generational star. That's what Poland have in Robert Lewandowski.
While he's getting up there in age, the Pole is one of modern soccer's great goal-scorers. And while that certainly matters for a great deal, the Biało-czerwoni haven't been able to assemble a supporting cast around the Barcelona man. Wojciech Szczęsny is a capable goalie, and Kamil Glik may be old and slow, but Poland's defense seems to collapse whenever he's not on the pitch. Piotr Zieliński can add a bit of offensive thrust from midfield, and someone, whether it's Arkadiusz Milik, Karol Świderski, or Krzysztof Piątek, will play alongside Lewandowski.
If you've ever watched Poland play, you'll know their strengths and weaknesses. In the former category, they have a generational goal-scorer leading the line. If Lewandowski gets a chance, he's got a good chance of finding the back of the net. As for weaknesses, though, there's just about everything else. At Poland's worst, they seem torn between trying to play attractive football and simply shutting things down to win 1-0 behind a Lewandowski goal while doing neither well. They're also prone to a general failure to execute (barring the 2016 Euros, and, even then, they could have done better), which always seems to resurface on the biggest stage.
If the Poles can get some contributions from the bit-part players, they'll have a chance to reach the knockout stages. If not, they'll be reliant on one (admittedly talented) man to work some magic.
Saudi Arabia will either be incredibly organized or dead on their feet
In terms of internationally known footballers, Saudi Arabia sits at the bottom of this group. The entire squad plays in the Saudi Pro League, making them largely unknown to most fans.
While that might seem like a disadvantage — you could argue that Saudi Arabia is working from a smaller talent pool — it also presents a unique opportunity. The domestic league was suspended after October 16, allowing the international squad to spend more time together and play five preparatory friendlies. For context, the big European leagues will play their final matches a week before the World Cup begins.
Will that present an advantage, allowing Saudi Arabia ignore travel concerns and be better drilled than your average team when it comes to defensive posture and set pieces? Or will the extra friendlies actually create some additional (and unnecessary) fatigue? At this point, only time will tell.
2022 World Cup Group C prediction: Argentina and Mexico advance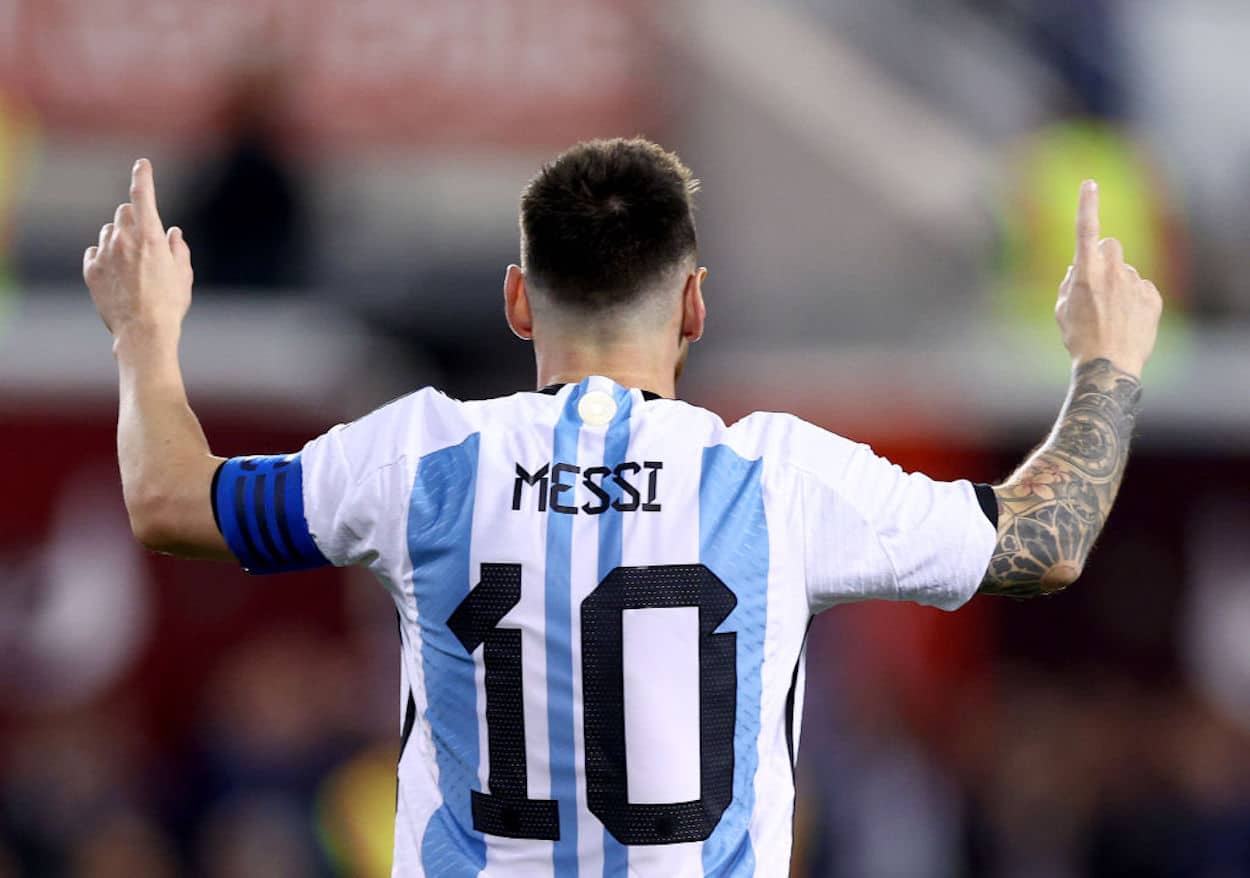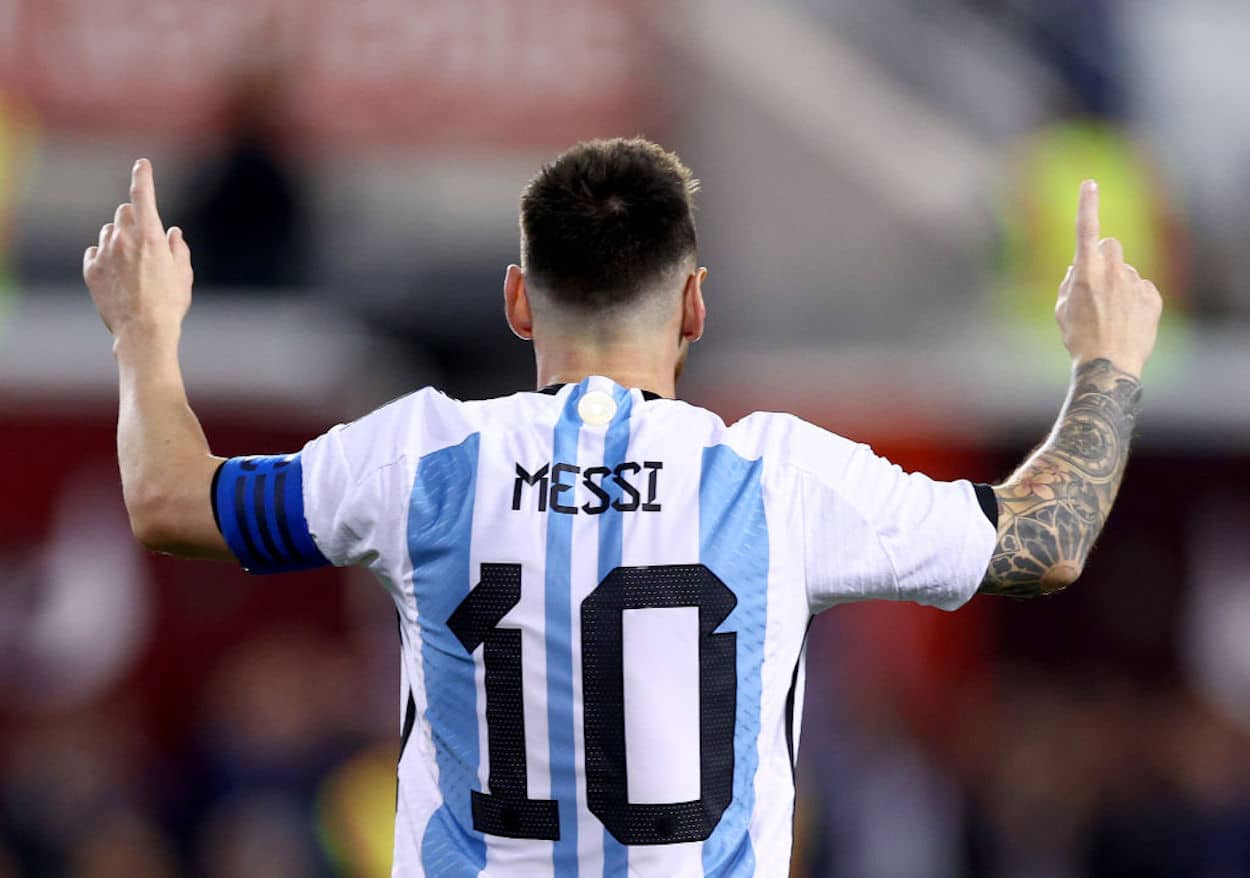 With all due respect to the other teams, Argentina is the class of Group C. Lionel Messi and company should advance as the first-place team. Saudi Arabia sit at the opposite end of the spectrum. The Green Falcons will be sturdy and tough to play against, but don't expect too much from them.
The real intrigue of the group, beyond simply watching Messi, of course, will be the battle between Mexico and Poland for the second ticket into the knockout rounds. While you can make a case for either squad — El Tri have been there before and possess the higher floor, while the Biało-czerwoni have one of the best individual players in the entire tournament — I give Mexico the edge. At the risk of disrespecting both squads at the same time, I simply don't trust Poland to be able to execute well enough advance. (I'm biased, but I can totally see them getting a result against Mexico, then laying an egg against Saudi Arabia to lose control of their own destiny).
So that leaves us with the following:
Argentina
Mexico
Poland
Saudi Arabia
How will Group C actually pan out? At this point, we'll just have to wait and see.
Have thoughts on this topic? Keep the conversation rolling in our comments section below.