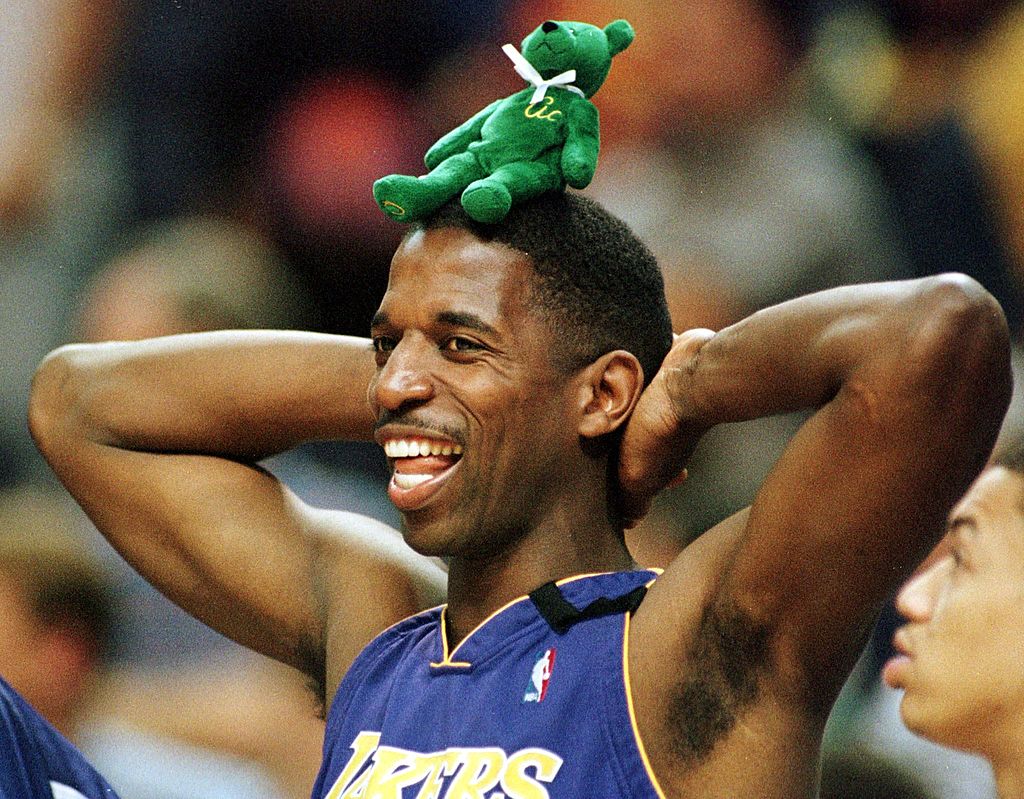 A.C. Green Stayed Celibate for 16 Seasons and Thinks It's How the Lakers Can Win the Western Conference
Back in the Lakers' heyday of the '80s, A.C. Green's teammates lambasted him for being a born-again Christian and staying celibate.
Talking about the sex lives of sports stars might not be what most people want to hear, even if it seems to directly connect with winning. When placed into the context of basketball, this subject gets interesting as many NBA stars were known for their wild sexual pursuits. Former LA Laker A.C. Green has broached this subject when discussing his own stellar basketball career.
Back in the Lakers' heyday of the '80s, Green's teammates lambasted him for being a born-again Christian and staying celibate. Today, Green is still the same as he was, while a devoted husband. He also offered advice to the current Lakers team about how to get into the Western Conference Finals during a troubling time.
The early days of A.C. Green and the '80s Lakers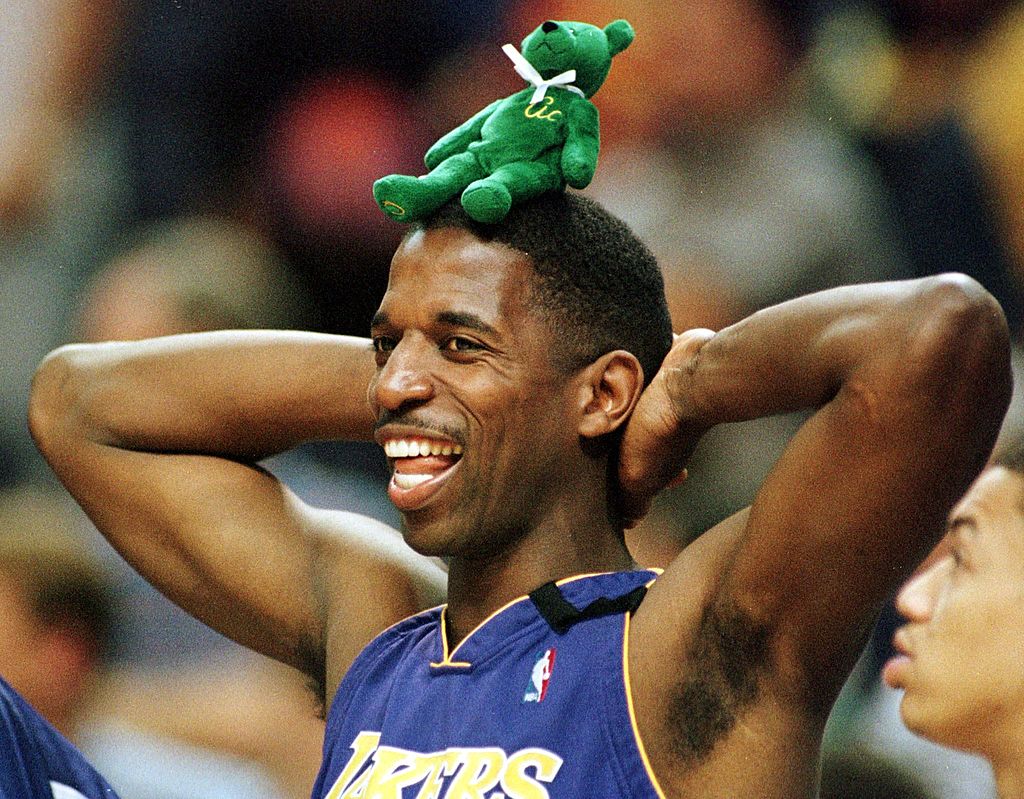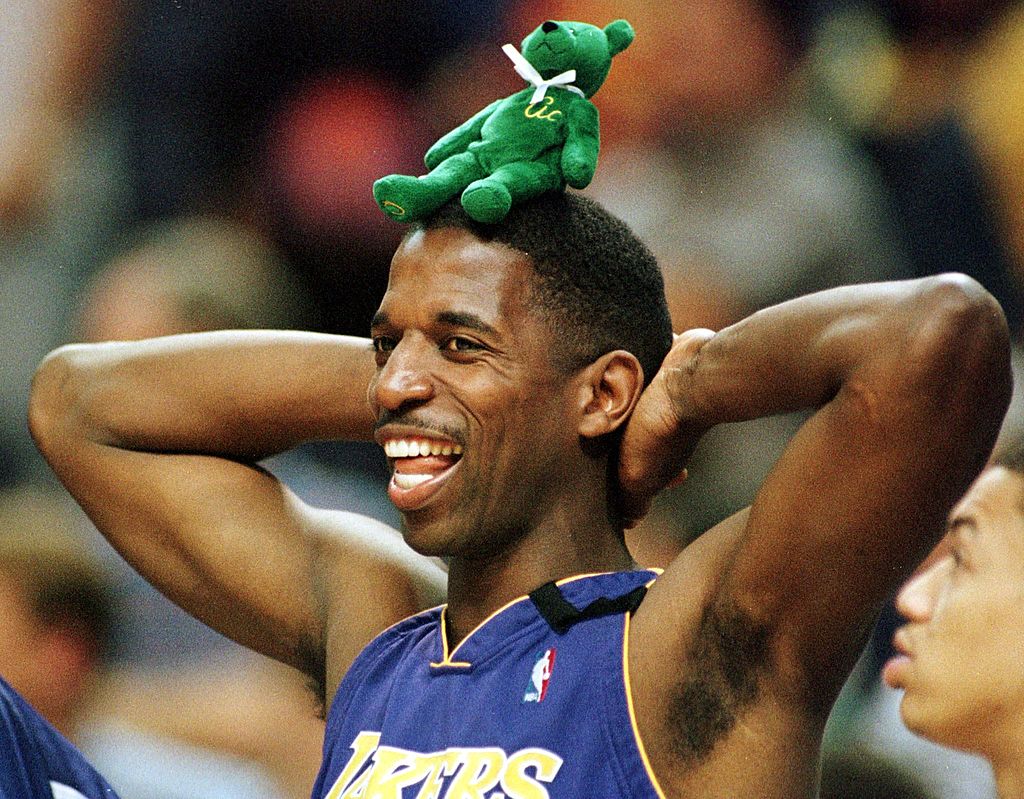 A lot has been written about the eye-opening sex parties Magic Johnson organized, as the Washington Post reports, when the Lakers were at the top of the NBA. When Green joined the team, the chastising about being a celibate Christian was not easy to face. The jokes flew fast and furious, including teammates setting him up with beautiful women as a trap.
Each time, Green stayed steadfast to his beliefs. Hailing originally from Portland, Oregon, Green was a rarity in maintaining his Christian beliefs and using them to improve his basketball game.
His skills were enviable, reports The Daily Beast, later supported by a 2016 documentary short about his career and life called A.C. Green: Iron Virgin. The film was executive-produced by Will Ferrell and Adam McKay, with former doing hilarious mock interviews with Green about being a virgin until age 38.
When Green married in 2002, he finally broke that celibacy vow after staying celibate for 16 NBA seasons. However, now you can see him vouching for the value of celibacy in how to win NBA championships.
A.C. Green never won the name "Iron Man" for being celibate
Those who see the name Iron Man, might assume it was due to his resiliency in keeping his faith. Others might look at it as a common name given to an NBA star who never feared being promiscuous.
In the case of Green, he earned the title from never missing a game, or breaking from his beliefs. He played 1,192 games straight through three NBA Championships, reports Outreach, not including leading the team in rebounding. This transpired over a period of three decades, making him truly one of the celebrated NBA figures.
Since those days, he started the A.C. Green Youth Foundation as a way to work with athletic youth and promote sexual abstinence. His philosophy is that by using this approach to life, athletes can stay out of trouble and improve their playing careers.
There is a good point to be made there. How that might play out with this year's LA Lakers is another thing. What have been Green's comments about the current Lakers team?
Should the NBA season continue despite COVID-19?
In a recent podcast called Showtime with Coop, A.C. Green talked about this NBA season and how COVID-19 might affect whether the Lakers could make it to the NBA Western Conference or Finals.
During the interview, Green spoke about the major promise of the Lakers and the likelihood of being in the Finals during a normal year. Because of COVID-19, he thinks it would be ok if the season became canceled for sake of everyone's health.
Nevertheless, he still thinks the season could resume in a controlled environment without fans sitting in the stands. Whether the current Lakers live clean like Green did is unknown. LeBron James is currently married, proving healthier relationships are at the forefront in the NBA now.
With Green being a major influence on the next generation of basketball stars, he may help shape similar attitudes when going into the NBA. No doubt it would be for the better so no one has to pay any price as a few notable Lakers have in the past.