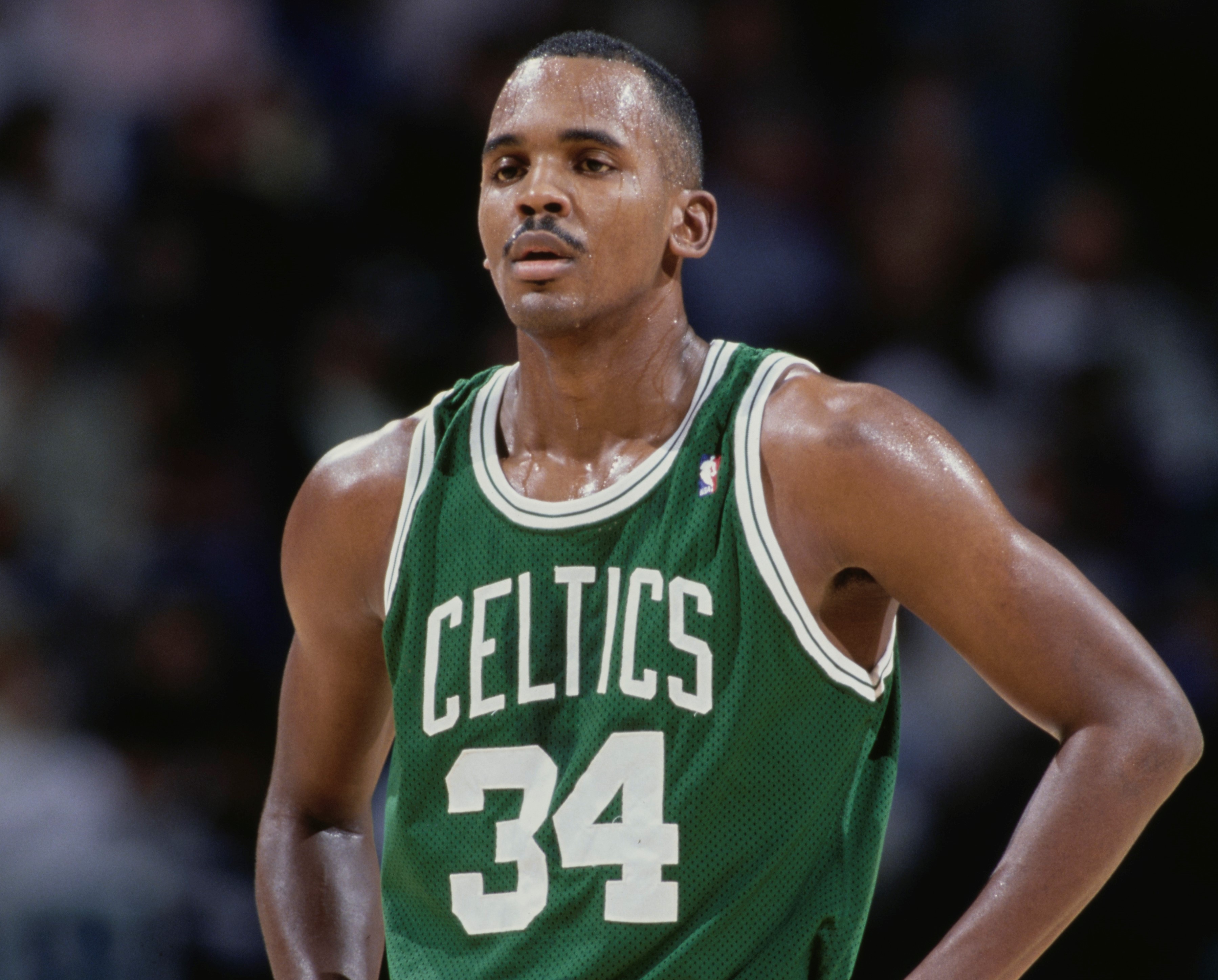 A Dennis Johnson Injury Turned a Possible Nightmare for Kevin Gamble Into a Lengthy Stay With the Boston Celtics
Kevin Gamble secured six years with the Boston Celtics by capitalizing on an injury to Dennis Johnson.
Kevin Gamble had been all over the place before he landed with the Boston Celtics. A third-round pick by the Portland Trail Blazers in 1987, he played just nine games for them before being released. Gamble played in the Continental Basketball Association. He played in the Phillippines. He took part in the World Basketball League. Gamble wasn't sure if he'd find a home in the NBA.
The Celtics signed the 6-foot-5 forward during the 1988-89 season when Larry Bird suffered an injury. Although he held his own for 44 games in his first season, there were questions about the Celtics retaining him. When veteran guard Dennis Johnson went down with a late-season ankle injury, those questions were answered.
Danny Ainge gave Kevin Gamble a nickname that stuck with him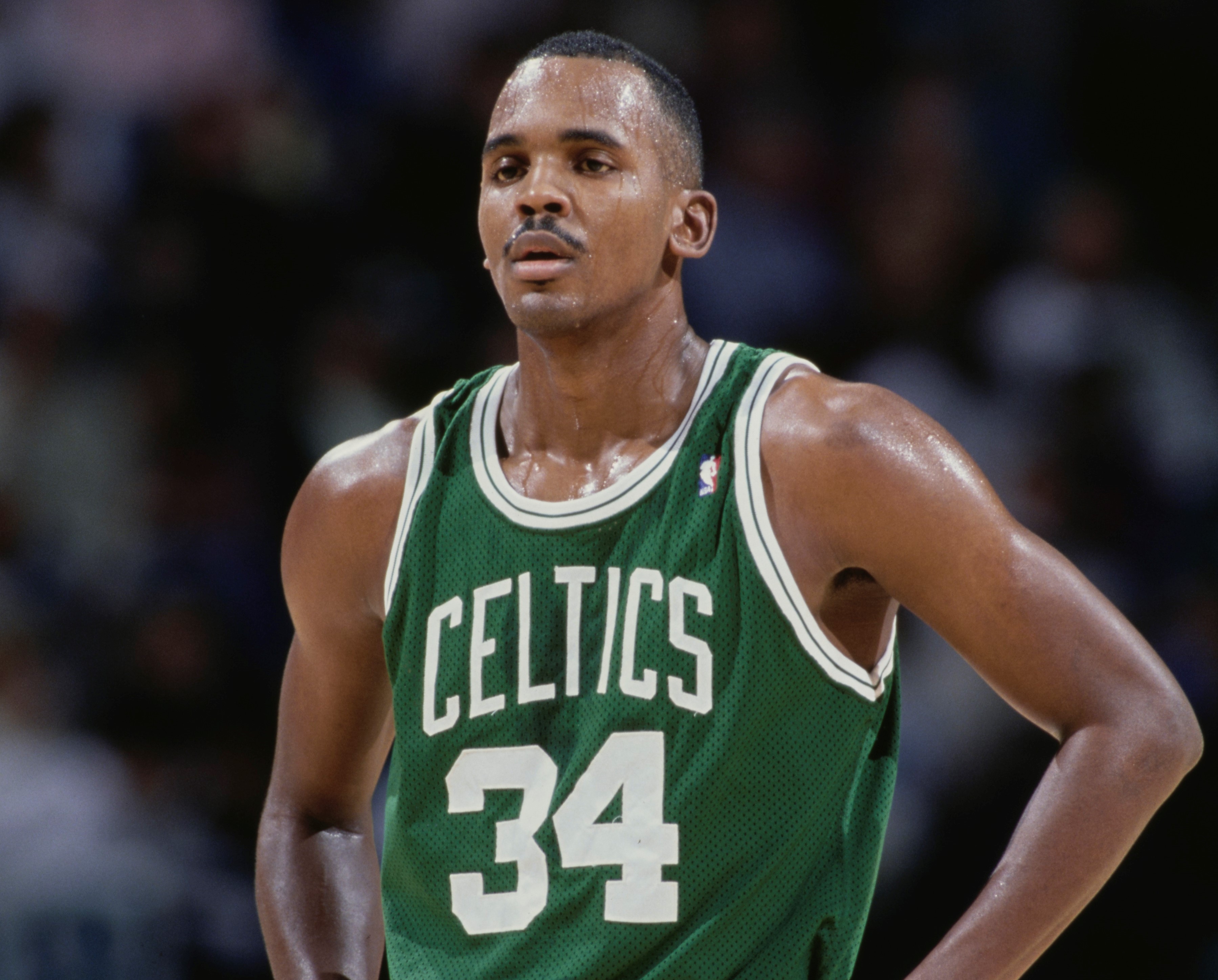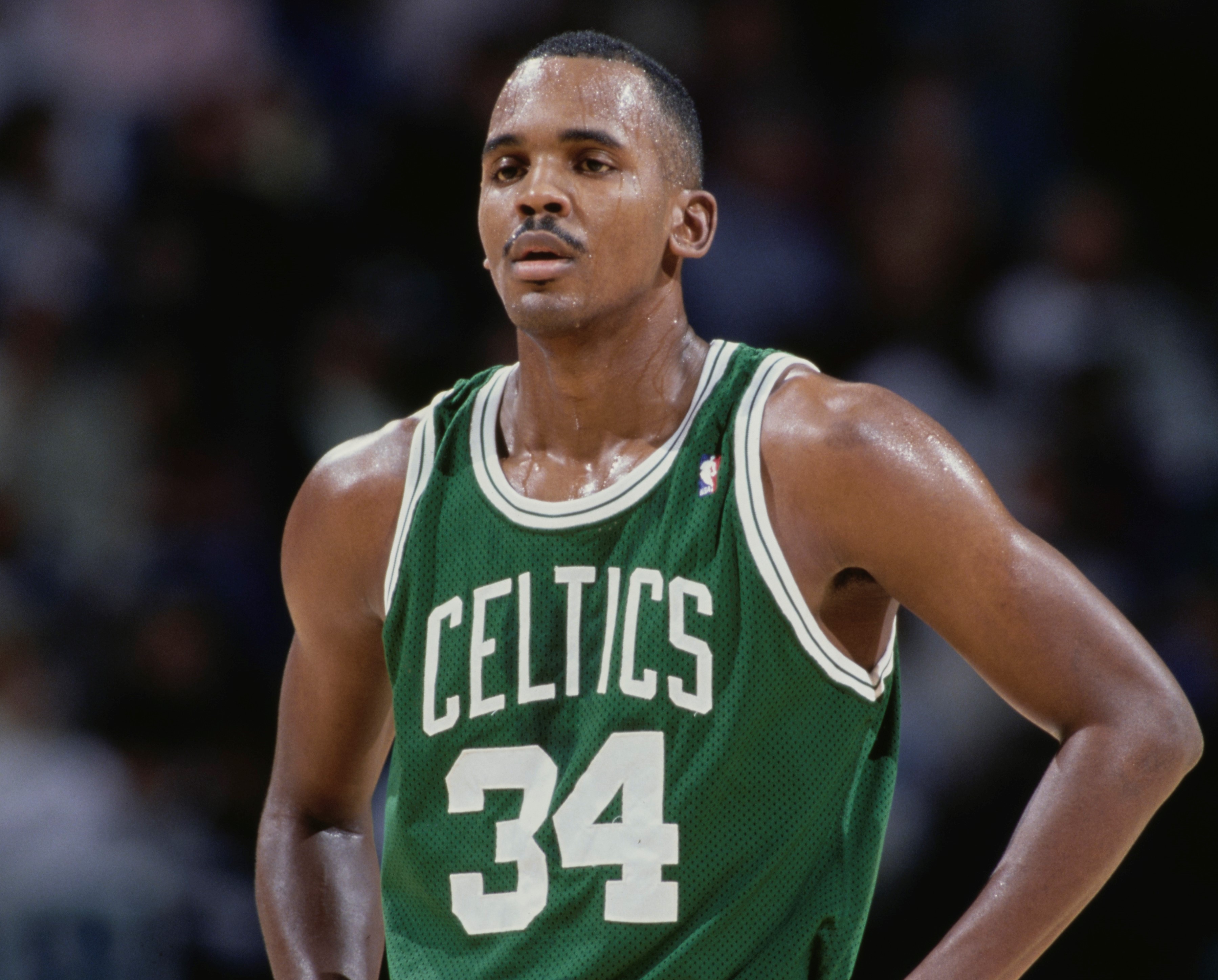 When Gamble signed with the Celtics, he became part of a veteran team that included Bird, Johnson, Kevin McHale, Robert Parish, and Danny Ainge. Gamble was welcomed with open arms, but now with two Kevins on the team, things got a little confusing.
Ainge helped fix that problem.
"Of course, you probably know some of the stories about McHale and Danny Ainge — the two jokesters on the team," Gamble once told Michael D. McClellan of Celtic Nation. "I think it was Danny who pointed out that the Celtics suddenly had two Kevins on the roster. And when I told them that my last was Gamble, Danny's eyes lit up. 
"Danny had played professional baseball for the Toronto Blue Jays, and a guy named Oscar Gamble played for the New York Yankees during that time, so Danny started calling me Oscar. The nickname stuck with me for the rest of my career with the Celtics."
Gamble played six seasons with the Celtics, averaging 11.2 points. His best year came during the 1990-91 season when he played all 82 games (starting 76) and put up 15.6 points per game.
With his future in doubt, Gamble capitalized on an injury to Dennis Johnson
Gamble played 8.5 minutes per game in his first year with the team, and there was some fear that the Celtics might not bring him back. He never started a game until Johnson went down with an ankle injury with six games remaining in the regular season. Gamble told McClellan how he heard he was going to make his first start with the Celtics.
"I remember when DJ rolled his ankle in Atlanta," Gamble said. "It was really bad, and we're flying back to Boston that night, knowing that he wasn't going to be able to finish up the season.  We didn't know if he was going to miss all six games, but we did know that he was going to miss a few. 
"Our next game was against Cleveland, and we're in the locker room going through our normal pregame stuff. Coach (Jimmy) Rodgers comes into the locker room with Cleveland's starting lineup — Larry Nance, Brad Dougherty, Ron Harper, and so forth. 
"Jimmy looks at Brian Shaw, and he tells him that he will guard Mark Price. Then he looks at me, and he says, 'Oscar, you're going to be starting, and you've got Ron Harper.'  That was the first time that I heard that I was going to be starting in the NBA.  I'll never forget that feeling. 
"Of course, everybody knew what Ron Harper could do. He was one of the best players in the NBA. He was known as a very good all-around player, strong offensively and defensively, which made my first start exciting and nerve-wracking at the same time.  I think I had 20 points, 10 assists, and seven rebounds.  From that point on, I think everyone on the team knew that they could count on me."
Gamble locked up his future with the Celtics that night against the Cavs, earning a six-year stay in Boston.