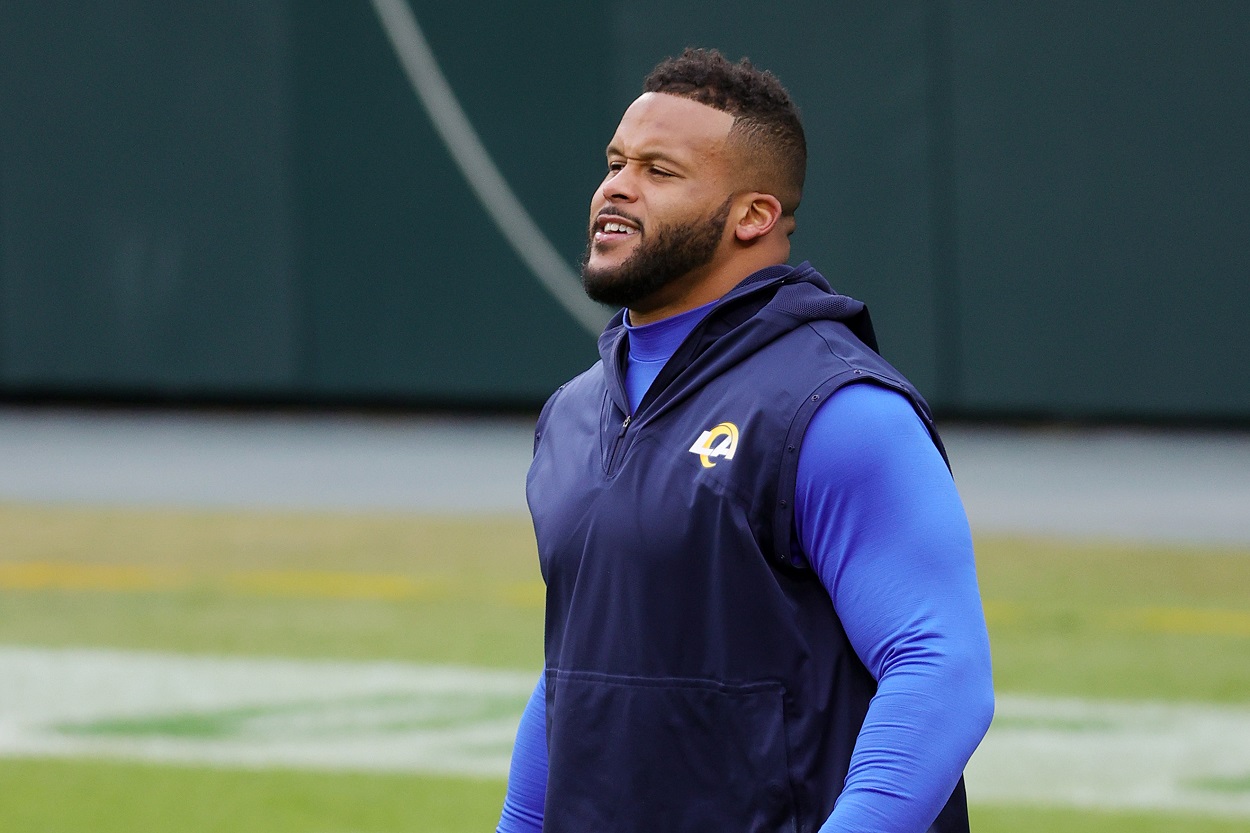 Aaron Donald Facing Criminal Assault Charges After Allegedly Leaving a Man With a Broken Nose, 16 Stitches, and a Concussion
Criminal assault charges have been filed against LA Rams defensive tackle and three-time NFL Defensive Player of the Year Aaron Donald.
Los Angeles Rams superstar defensive tackle Aaron Donald, the reigning NFL Defensive Player of the Year, was allegedly involved in a bit of a scuffle in his hometown of Pittsburgh this past weekend as a man has officially filed criminal assault charges against the seven-time Pro Bowler.
Criminal assault charges have been filed against Aaron Donald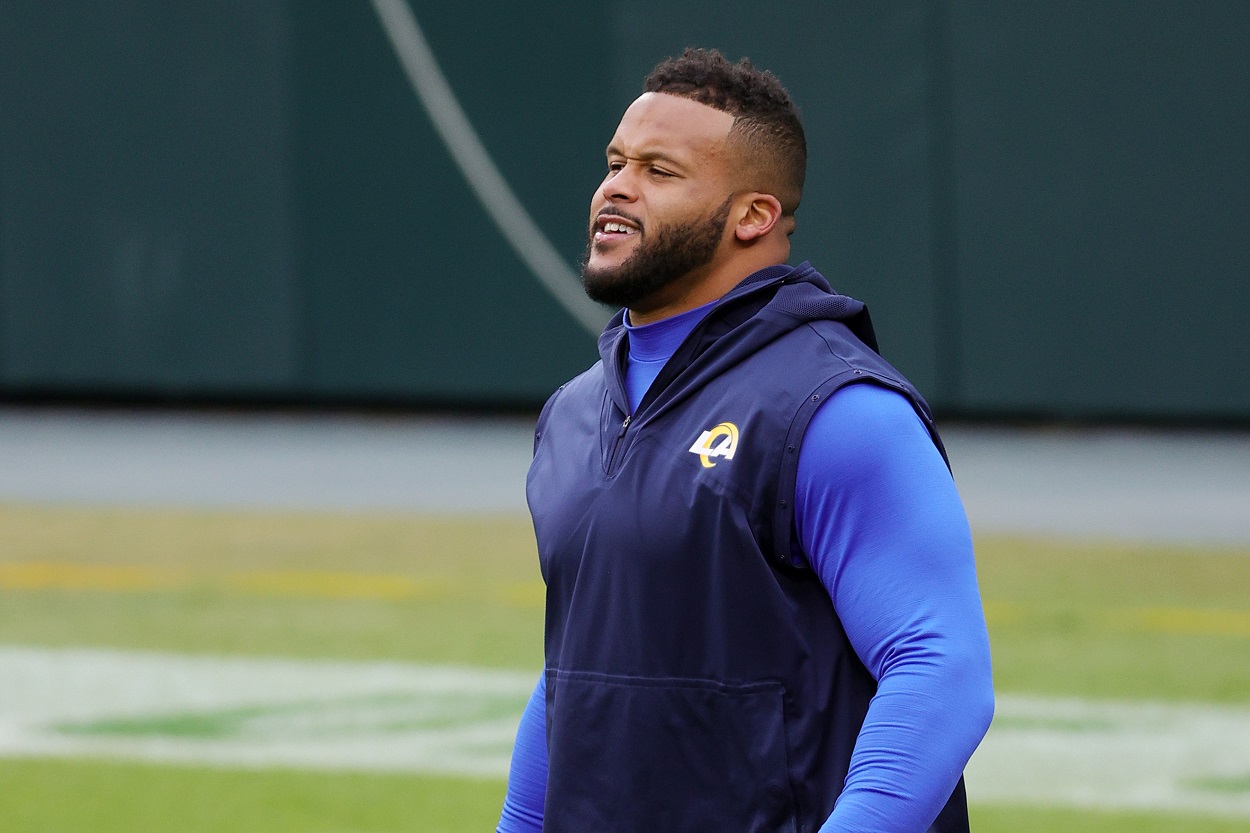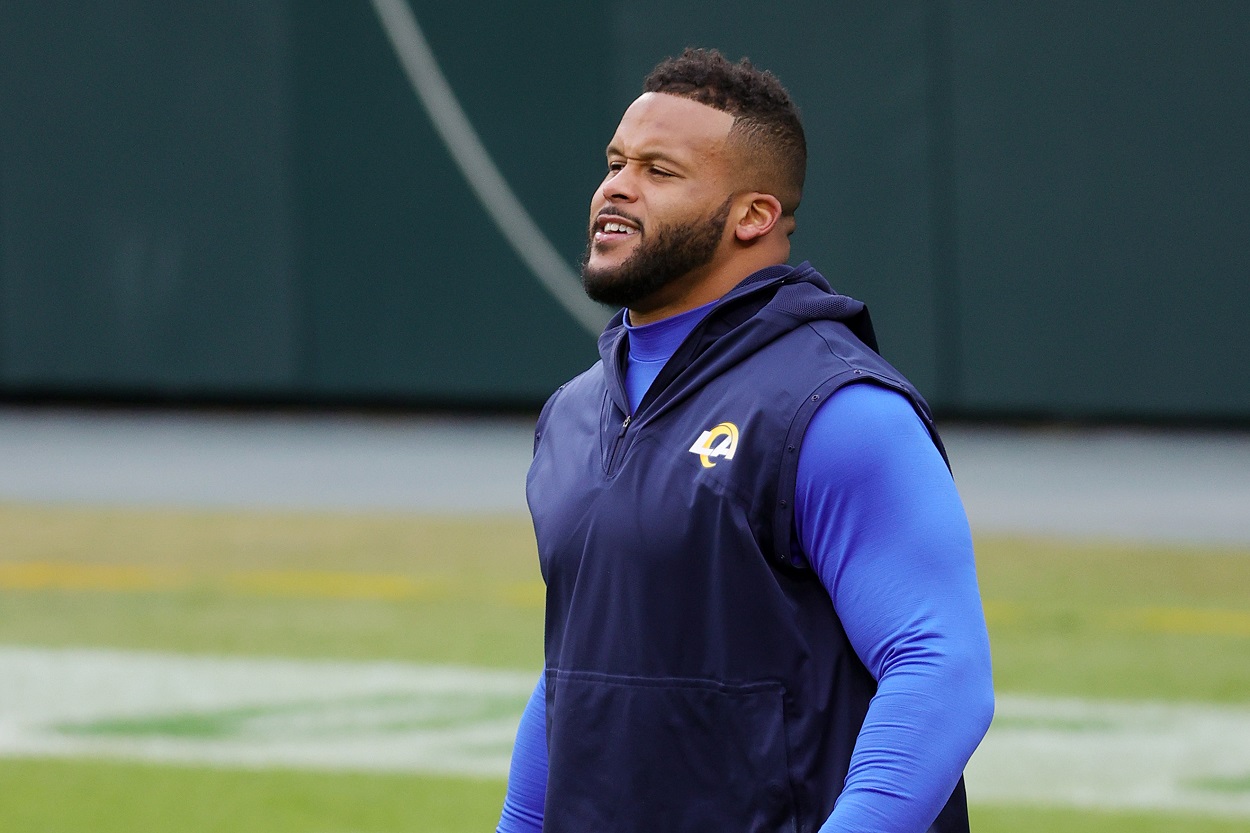 On Wednesday morning, the Pittsburgh Post-Gazette reported that an attorney for 26-year-old DeVincent Spriggs has requested that Pittsburgh police file criminal assault charges against Aaron Donald following an alleged altercation between his client and the six-time All-Pro this past weekend.
The attorney, Todd Hollis, claims his client, who does not live in Pittsburgh (or in the state of Pennsylvania at all), was assaulted by Donald outside an after-hours club on Pittsburgh's South Side, an incident which Hollis says left Spriggs with a broken nose, 16 stitches in his right eye, and a concussion. Hollis then provided the media with a picture of his client as proof of the alleged altercation. (Warning: the image does contain graphic content.)
Hollis later told TMZ Sports that Spriggs had accidentally bumped into Aaron Donald while inside the club and after both were asked to leave, Donald became aggressive with his client outside and ultimately attacked him.
The Rams have been made aware of the situation and have released the following statement: "We are collecting more information and will have no further comment at this time."
At the time of this writing, Aaron Donald himself has yet to comment on the situation.
Aaron Donald was an All-American at Pitt
Born in Pittsburgh in May 1991, Aaron Donald wasn't highly recruited coming out of high school and chose to stay in his hometown to play his college ball, choosing the University of Pittsburgh over the likes of Rutgers, Toledo, and Akron.
In four seasons at Pitt, Donald amassed 181 tackles, 66 for a loss, including 29.5 sacks, which is good for a tie for fourth on the university's all-time sacks list. As a senior in 2013, he was named the ACC Defensive Player of the Year and a unanimous All-American while also winning the Outland Trophy, the Lombardi Award, the Chuck Bednarik Award, and the Bronko Nagurski Trophy.
He's a three-time NFL Defensive Player of the Year
Taken with the 13th overall pick in the 2014 NFL draft by the then-St. Louis Rams, Aaron Donald made an immediate impact for the franchise, recording 48 tackles and nine sacks as a rookie, earning him All-Rookie Team honors.
The following season, he earned the first of six consecutive First-Team All-Pro selections with 69 tackles and 11 sacks. After another Pro Bowl season in 2016, Donald was named the NFL Defensive Player of the Year in 2017, which earned him a six-year/$135 million contract extension. He took home the award again in 2018, a season in which he recorded a career-high 20.5 sacks, the seventh-highest single-season total in league history, and won the award for a third time this past season with 45 tackles and 13.5 sacks.
Stats courtesy of Sports Reference