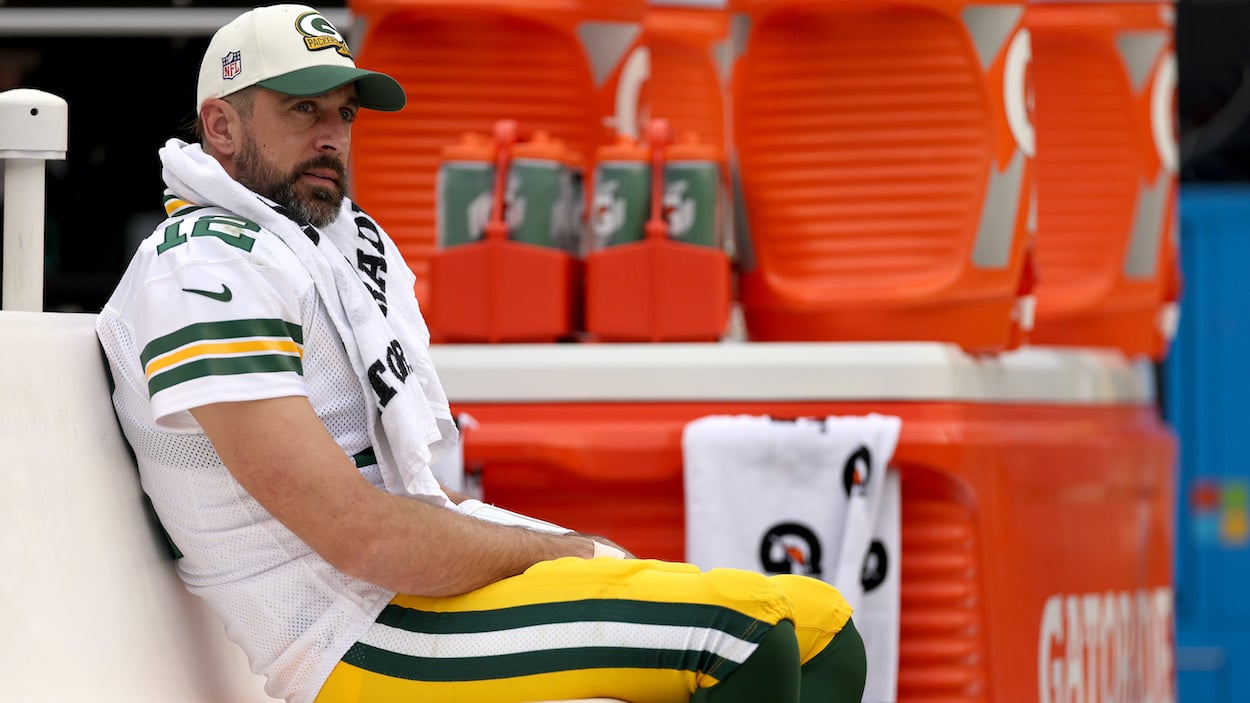 Aaron Rodgers Refuses to Take Blame, Give Credit to Opponent After Another Packers Loss
Aaron Rodgers says its his teammates fault, not the Commanders, that the Packers lost in Week 7 and dropped to 3-4 on the season.
There is no debate that Green Bay Packers signal-caller Aaron Rodgers is one of the greatest quarterbacks of his generation. From leading his team to a Super Bowl title in 2010 to winning back-to-back MVP Awards late in his career, Rodgers has a Hall of Fame resume. However, is he a Hall of Fame teammate? Leader? Guy you want to have a beer with? That's more debatable.
The Packers are struggling in 2022 with a 3-4 record and are now preparing to face Josh Allen and the juggernaut Buffalo Bills on Sunday night. And as Rodgers' physical talent fades at 38, questions arise whether his intangibles and attitude are right to lead a young team to victories.
Aaron Rodgers wouldn't credit Commanders for Week 7 defeat
In Week 7, the Packers traveled to (near) the nation's capital to play the 2-4 Washington Commanders. The home team won the game, 23-21, with backup quarterback Taylor Heinicke and the Commanders defense held the Packers to just 194 net passing yards and 232 total yards.
On Rodgers' Tuesday appearance on the Pat McAfee Show, though, he refused to credit the Washington D for stifling his offense. Pat McAfee's co-host A.J. Hawk asked his former teammates, "I give [the Commanders] defense credit, honestly. What were they doing to give you guys a tough time for your offense?"
"Nothin'," Rodgers responded.
"Look, they didn't have to do anything. They rushed four guys, they played Cover 4, they sprinkled a couple weak inserts, and a couple man coverages, and that was it," Rodgers explained. "They got good players but, as far as schematically, what did they do? Just lined up, played."
There is some truth to what Rodgers says in that the Commanders didn't do anything overly complicated, and they let the Packers shoot themselves in the foot. However, giving Rodgers and his offense enough rope to hang themselves with is a solid strategy in and of itself these days.
The Packers QB blamed his teammates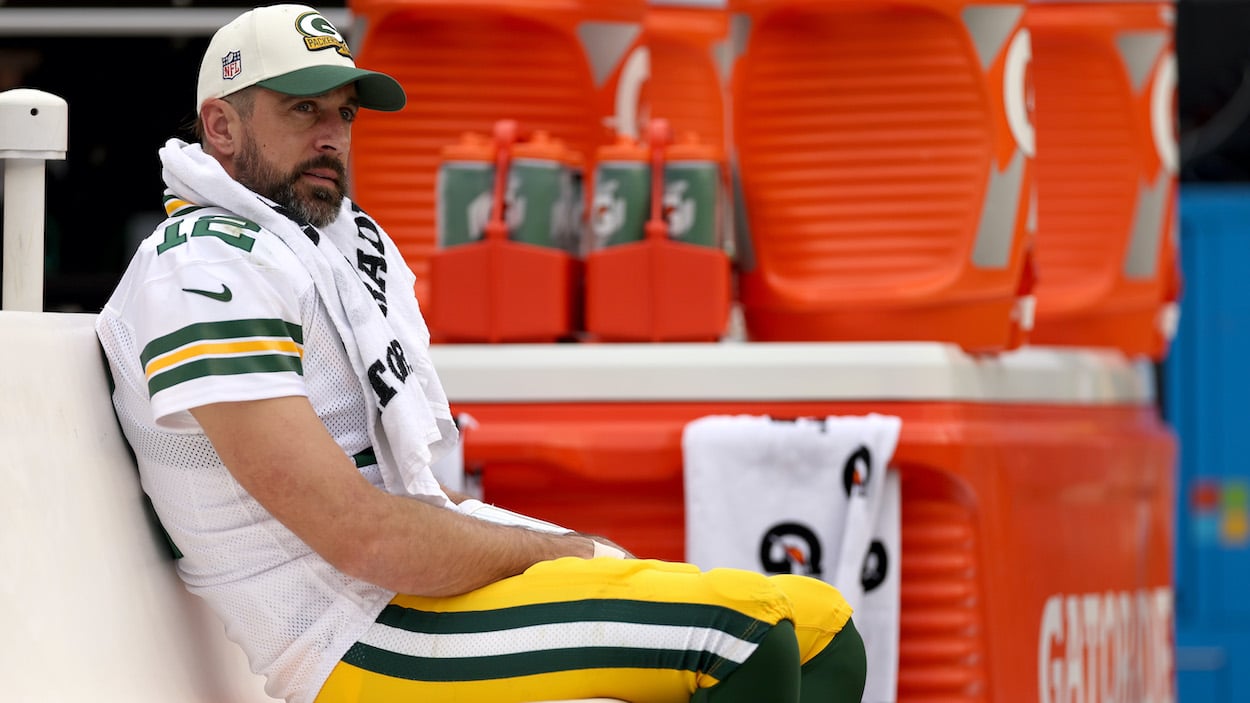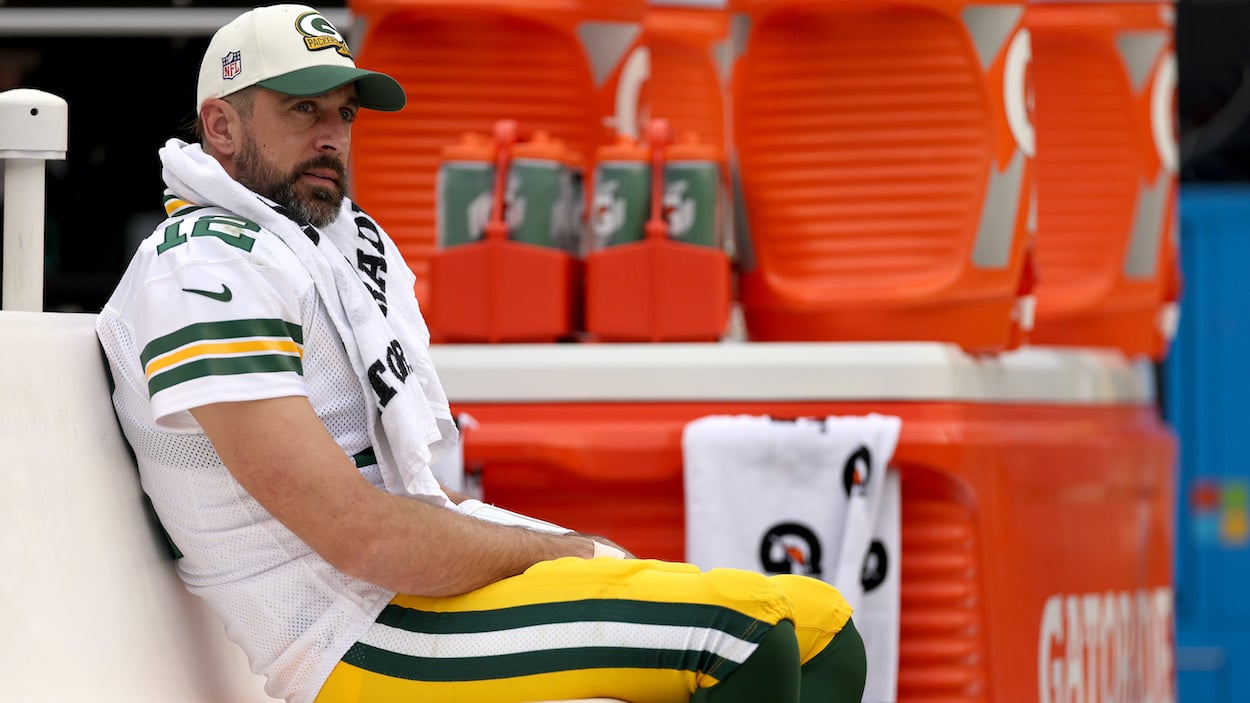 After refusing to give the Commanders defense credit for the NFC East team's big win, Pat McAfee asked Aaron Rodgers to expand on whether the biggest issues were caused by the Commanders' talent or his own team's lack of "execution."
Rodgers, unsurprisingly, chose the latter and seemed to heap the blame on his teammates.
"We had so many just mental errors and mistakes. It's not the kind of football we're used to playing over the years," Rodgers revealed. "This season, a lot more [mental errors] every single week. It's double digits every single week."
Despite using "we," Rodgers comparing how "we" used to play to how "we" are playing now sounds like him saying that the new guys are at fault for what's happening to the Packers.
What he also didn't talk about was what role his refusal to play in the preseason with his young pass-catchers played in the development timeline of the offense. It's hard not to wonder if some of these "mental errors" could have been ironed out before the regular season started.
Overall, Rodgers says he's not worried, and this place — with little to no expectations now — is exactly where he wants to be. That optimism better turn into better performances from him and the entire team soon, though.
If not, while much of the rest of the NFL is in the playoffs in January, Aaron Rodgers will be R-E-L-A-X-ING at a yoga retreat somewhere.
Have thoughts on this topic? Keep the conversation rolling in our comments section below.