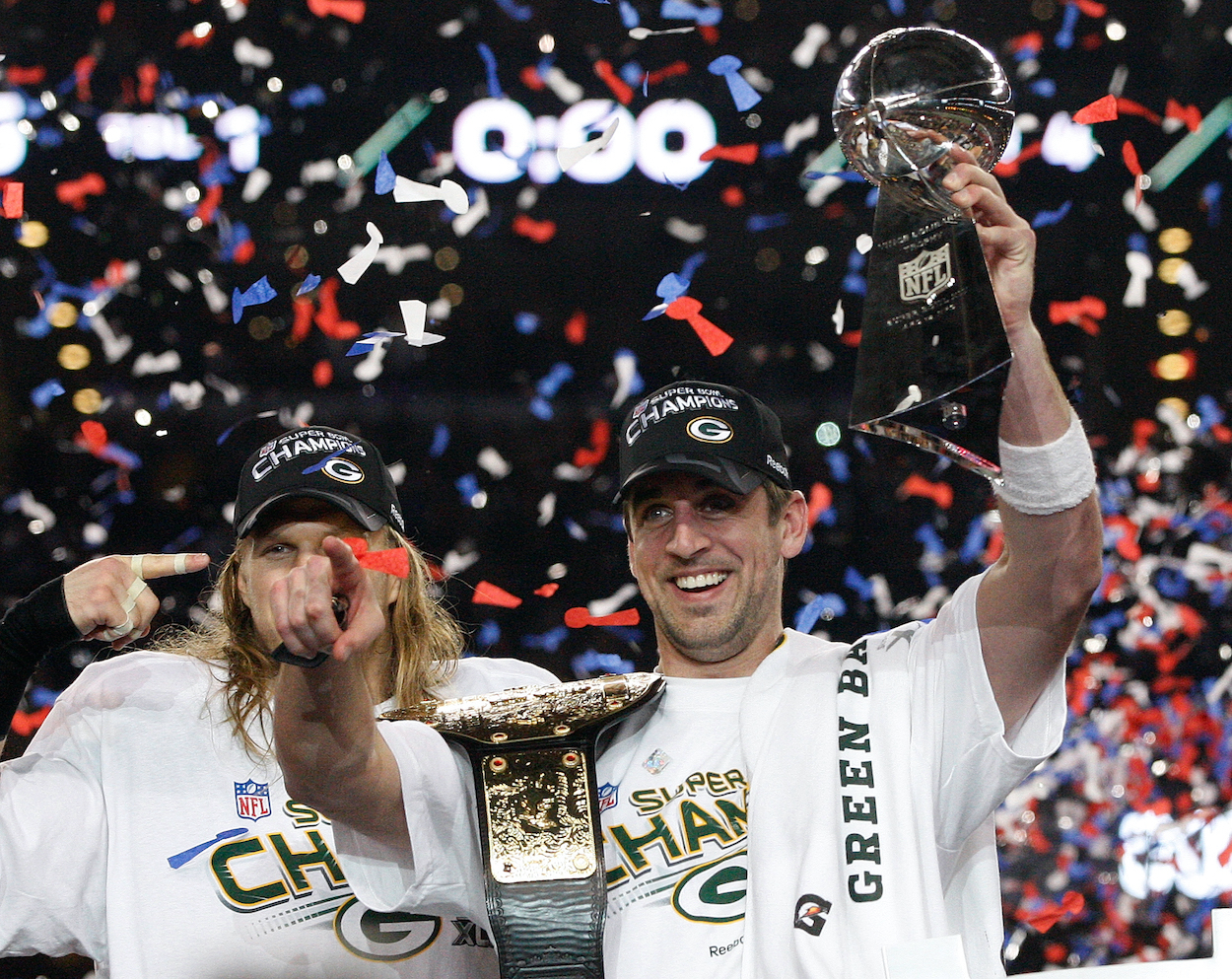 Aaron Rodgers Reveals His Simple Yet Brilliant Secret to Success With the Green Bay Packers
Aaron Rodgers is one of the greatest quarterbacks to ever play in the NFL, and he recently revealed his secret to success with the Packers.
Aaron Rodgers is one of the most successful athletes in the history of the NFL, and football fans have been clamoring for years to know the secret to his success with the Green Bay Packers. But as it turns out, that secret isn't much of a secret at all. Last week, Rodgers spoke about his winning mentality and what it takes to be great, and you can follow in his footsteps by following a few simple yet brilliant rules.
Aaron Rodgers is the epitome of success
Tom Brady might be unanimously considered the greatest quarterback to ever play in the NFL, but Aaron Rodgers isn't far behind. Rodgers might not have the Super Bowl rings that Brady has stowed away in his closet, but his sheer talent and ability to make every throw on the football field look easy might be even more impressive than the GOAT himself.
Rodgers already ranks 11th in passing yards (51,245), seventh in passing touchdowns (412), and third in passer rating (103.9) in NFL history, and he's still in the prime of his career. His 1.4% interception percentage is the lowest among all qualifying quarterbacks in league history. He's only thrown 89 interceptions in over 6,500 pass attempts. Insanity.
Over the course of his career with the Packers, Rodgers has racked up nine Pro Bowls, three league MVPs, and a Super Bowl victory. There aren't many shoo-in Hall of Famers in the NFL that haven't even retired yet, but Rodgers is surely one of them.
Aaron Rodgers reveals the secret to his success
With everything Rodgers has accomplished throughout his decorated NFL career, fans have always wondered what his secret sauce is. Does he spend all of his free time isolated from the world and improving his game? Does he have access to futuristic technology that makes his arm stronger or helps him make smarter decisions in the blink of an eye on the field?
During an Instagram Live chat with Julien Tornare, the CEO of Zenith, last week, Rodgers revealed the secret to his success. Apparently, it all boils down to a competitive mentality and supreme confidence in himself.
"We have to have something inside us that drives us," Rodgers said. "I think there's a competitive drive for excellence that every successful person has, and success to me isn't about money or status. Success is about doing your absolute best and being comfortable looking in the mirror, going to sleep at night knowing you did your absolute best. That's true success." 
Aaron Rodgers credits his success to reading and meditation
Besides having a competitive drive, Rodgers went on to say reading books and meditating often is crucial to his success. He believes everyone should do the same.
"We all need to read more," Rodgers said. "We need to put down the phone a little more and we need to read more books, because learning about things that are going on, learning about the past, is how we can build a better future, and I really believe that. Knowledge is power in this world…
"To be able to quiet your mind and have intentions and focus on the things that are important to you and kind of drown everything away. We live in a world where we're just constantly being distracted and we need stimulation."
Who would've thought one of the greatest football players ever loves reading and meditation? Either way, considering everything Rodgers has accomplished in his life, we should probably just shut up and take notes.