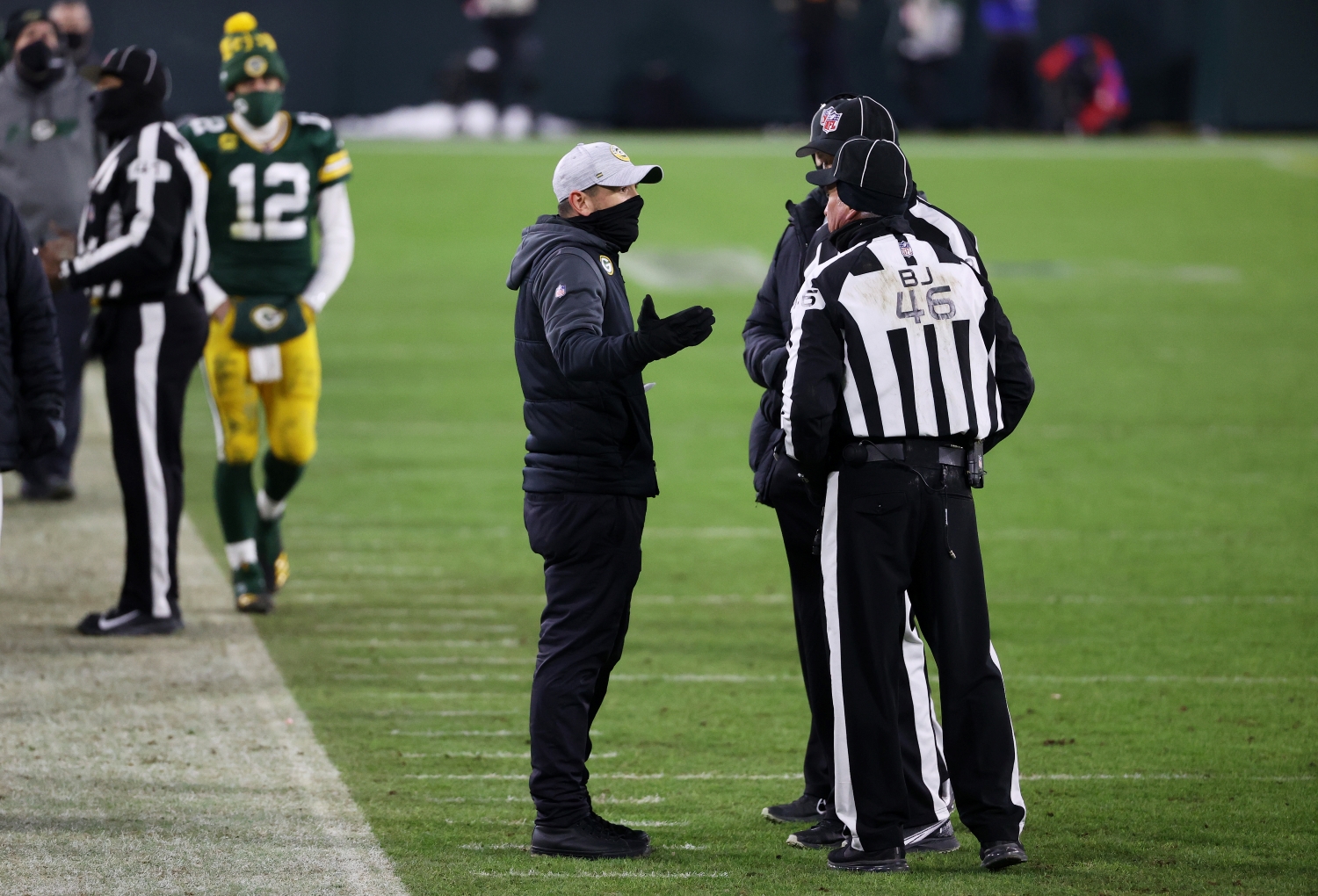 Matt LaFleur Finally Admits the Truth About Aaron Rodgers and the Packers' Controversial NFC Championship Loss
Matt LaFleur recently admitted the truth about what really happened between he and Aaron Rodgers during the Green Bay Packers' playoff loss.
Despite winning NFL MVP honors for the third time, Aaron Rodgers once again watched the Super Bowl from home. Of course, if a few plays had gone differently in the NFC championship, the Green Bay Packers would have traveled to Florida to take on the Kansas City Chiefs.
Instead, Matt LaFleur and his star quarterback left Lambeau Field under heavy scrutiny after the Packers suffered another early playoff exit. After all, both men made head-scratching decisions that helped the Tampa Bay Buccaneers secure a spot in Super Bowl 55.
With the team's controversial playoff loss firmly in the rearview mirror, LaFleur finally admitted the truth about Rodgers and what transpired in the Packers' latest postseason defeat.
The Packers' two biggest leaders made questionable decisions in the fourth quarter of the NFC championship
On the surface, Aaron Rodgers had a fantastic NFC title game. He threw for 346 yards and three touchdowns and finished with a quarterback rating of 101.6.
The reigning NFL MVP also threw one interception and got sacked five times in a tough 31-26 loss. However, Rodgers' biggest error came in the fourth quarter.
With the Packers just eight yards away from scoring, their star quarterback appeared to have ample room to sprint for the goal line. Yet, Rodgers elected to attempt a pass to a well-covered Davante Adams on a third-down play that did not end with a completion.
What happened next only made the situation worse.
Even with his team down by eight points with just over two minutes remaining, head coach Matt LaFleur surprisingly opted for a field goal rather than another attempt at scoring a touchdown.
The Buccaneers didn't let the Packers possess the ball again. And thanks to Kevin King's pass interference penalty on a critical third down, Tampa fans got to watch Tom Brady take a knee to close out Super Bowl 55.
Matt LaFleur finally admits the truth about Aaron Rodgers and Green Bay's controversial playoff loss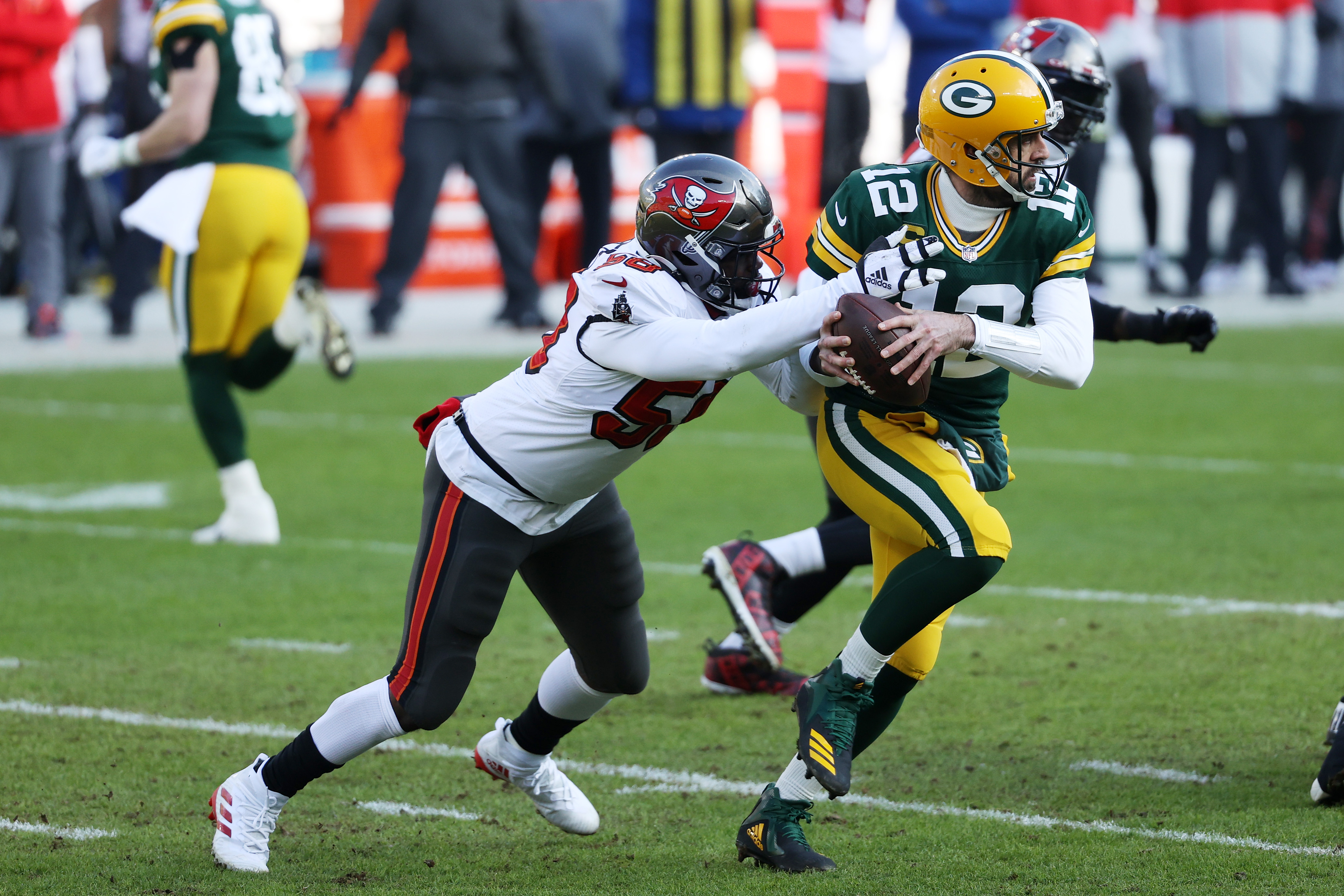 While Green Bay's defense definitely deserved criticism for its lackluster performance, Aaron Rodgers and Matt LaFleur faced immediate scrutiny for the decisions they made in the fourth quarter.
It certainly didn't help when the Packers' longtime quarterback seemingly threw his head coach under the bus for kicking a field goal.
"It wasn't my decision," Rodgers said in his post-game press conference.
But with the offseason in full swing, LaFleur finally admitted the truth about his star signal-caller and what he learned from the Packers' controversial NFC championship game loss.
"One thing you definitely learn: I know my communication with [Rodgers] should have been better in that situation," LaFleur told Peter King of NBC Sports. "Maybe on that third down we do something a little bit different. His mindset was, We got four downs here."
He further added, "It comes down to communication, and that's something I gotta learn from and be better with him."
Although LaFleur openly regrets how he handled the communication process with Rodgers, he reportedly did not back down from his controversial decision to go for a field goal with three timeouts in his pocket.
But the two can't afford to dwell on what happened back in January. Because it will take a lot more than just better communication for Rodgers and LaFleur to finally hoist the Lombardi Trophy together.
Can the tandem finally get over the hump and win a Super Bowl title next season?
The Packers have won 26 regular-season games across the last two years. However, the Matt LaFleur era has started with two NFC championship game losses. And with Aaron Rodgers' potential successor already on the roster, that may not give the coach-quarterback tandem much more time to win a title together.
Unfortunately for the Packers, their tight salary-cap situation limits their ability to be major players in free agency. So as much as they need to fix certain areas of the roster, they may not have the financial flexibility to do so.
Still, as long as Rodgers remains under center, Green Bay always has a chance of hoisting the Lombardi Trophy. But until Packers coaches and the front office start holding up their end of the bargain, the future Hall of Famer will continue to watch the Super Bowl rather than play in it.
As he inches closer to 40, however, will Green Bay's repeated playoff failures force Rodgers to pull a Deshaun Watson and seek a trade?
Ultimately, the truth remains that he and the Packers face an uncertain future as they try and forget their playoff failures of the past.
All statistics courtesy of Pro Football Reference.