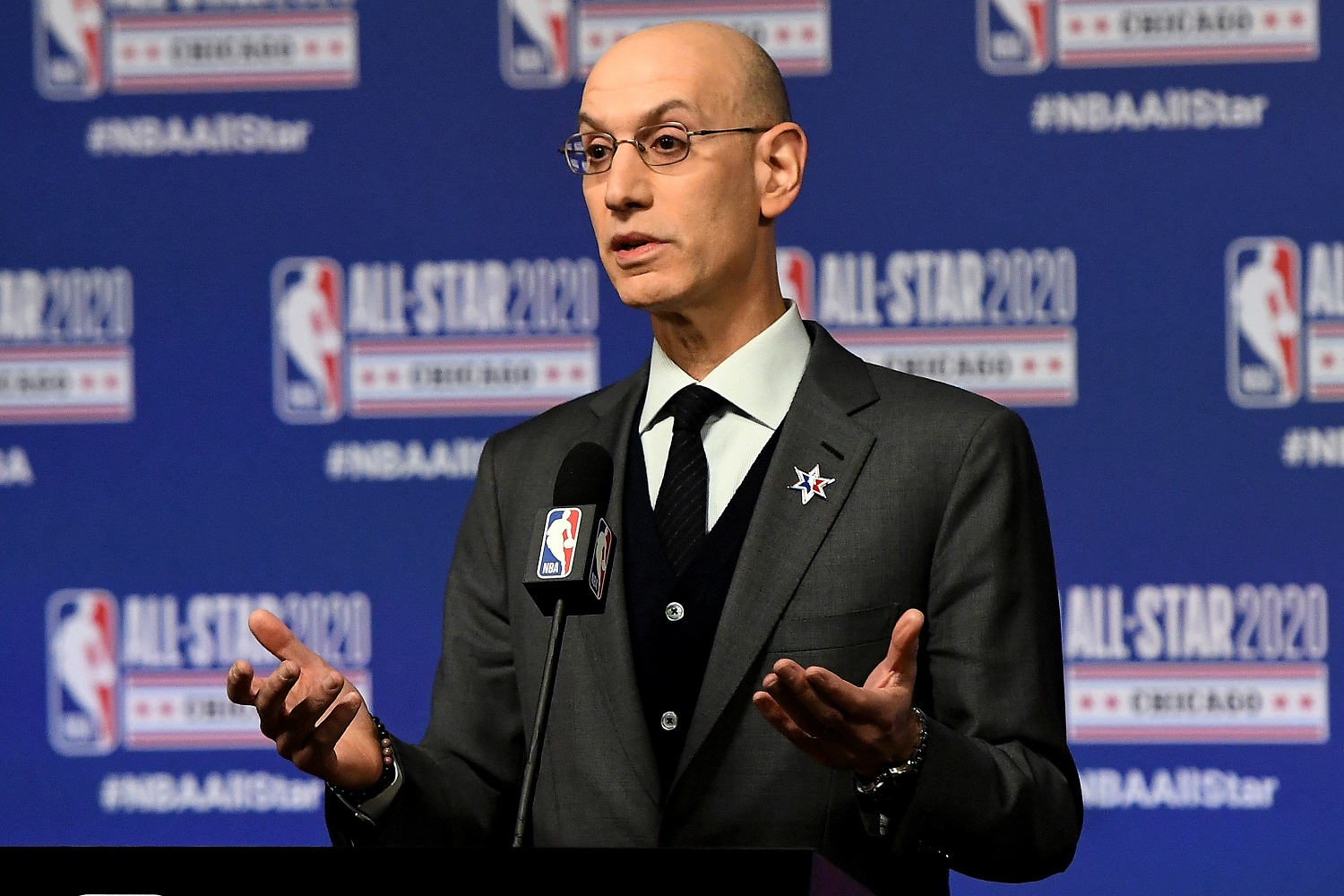 Adam Silver Just Hit NBA Fans With Some Depressing News
NBA Commissioner Adam Silver has revealed a possible timeline and plans for the 2020-2021 season and some fans are heartbroken about it.
When COVID-19 shut down the NBA in mid-March, nobody knew exactly how the 2019-2020 season would play out. Would the league be able to finish the regular season? Would the NBA playoffs even happen? But Adam Silver, who many see as the greatest commissioner in professional sports, was determined to crown a champion and worked for months to get everything just right to ensure the safety of his players, coaches, and referees during these crazy times.
The Orlando bubble has worked better than likely anyone could have imagined it would and with just the remainder of the Eastern and Western Conference Finals and the NBA Finals to go, it truly seems that Silver and every other basketball fan in the world will see a champion crowned next month. But then what?
NBA training camps are usually starting up right around the time this year's NBA Finals will be coming to a close. Everyone knew that the 2020-2021 season wouldn't start right away but nobody knew just when Adam Silver would want to get things rolling again. Well, we now have that answer and some fans are heartbroken about it.
Adam Silver says the 2020-2021 NBA season likely won't start until January
In a CNN interview with Bob Costas (yeah, that's not weird) on Tuesday, Adam Silver discussed a variety of topics, including his thoughts on when the 2020-2021 NBA season would begin. Earlier this year, the league announced a tentative start date of December 1, which Silver said last month still felt a little early.
The commissioner now says that his "best guess" is that the NBA won't begin next season until 2021 as he believes that the league will "be better off getting into January."
So how does Adam Silver see the season playing out?
How does Adam Silver see the 2020-2021 season playing out?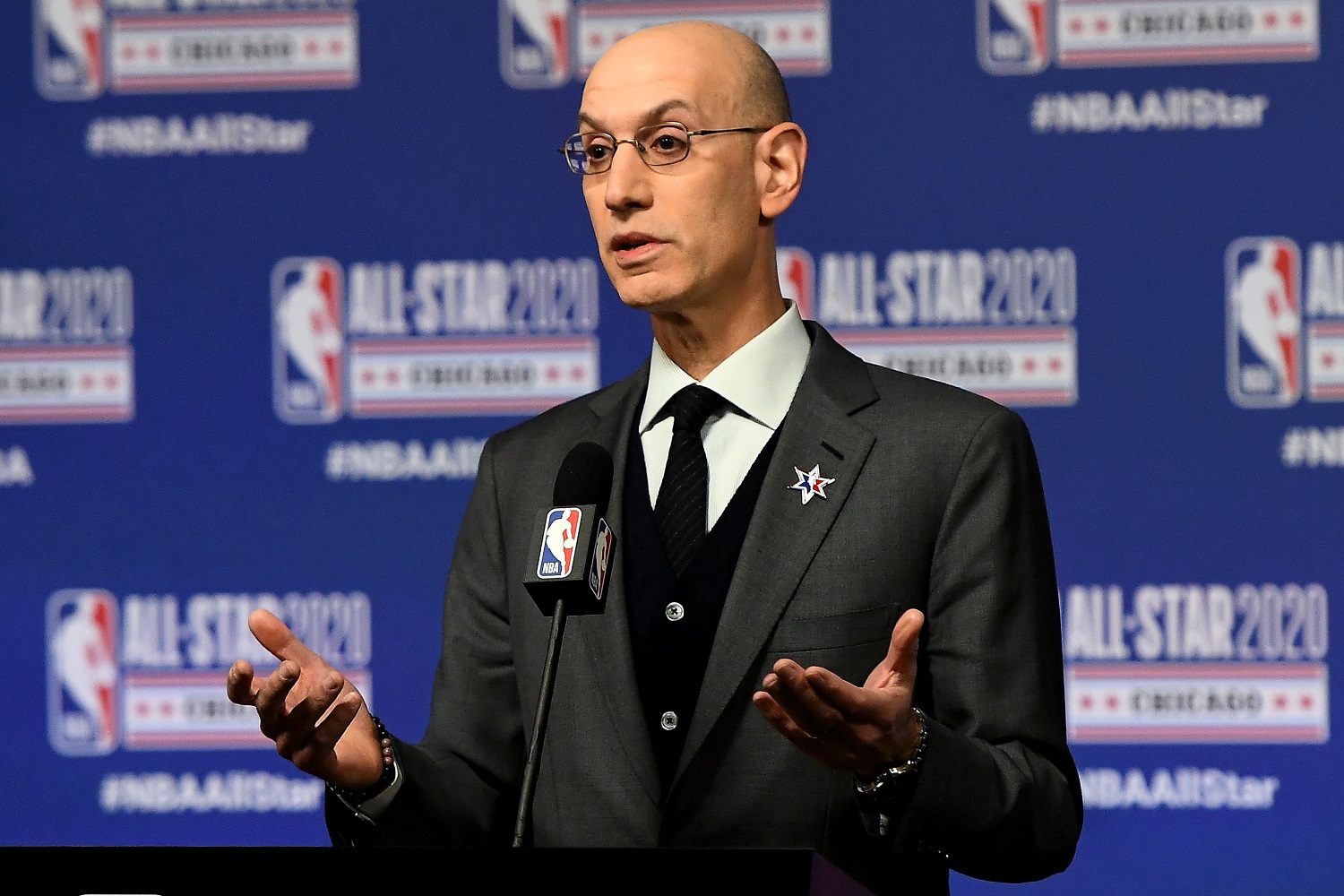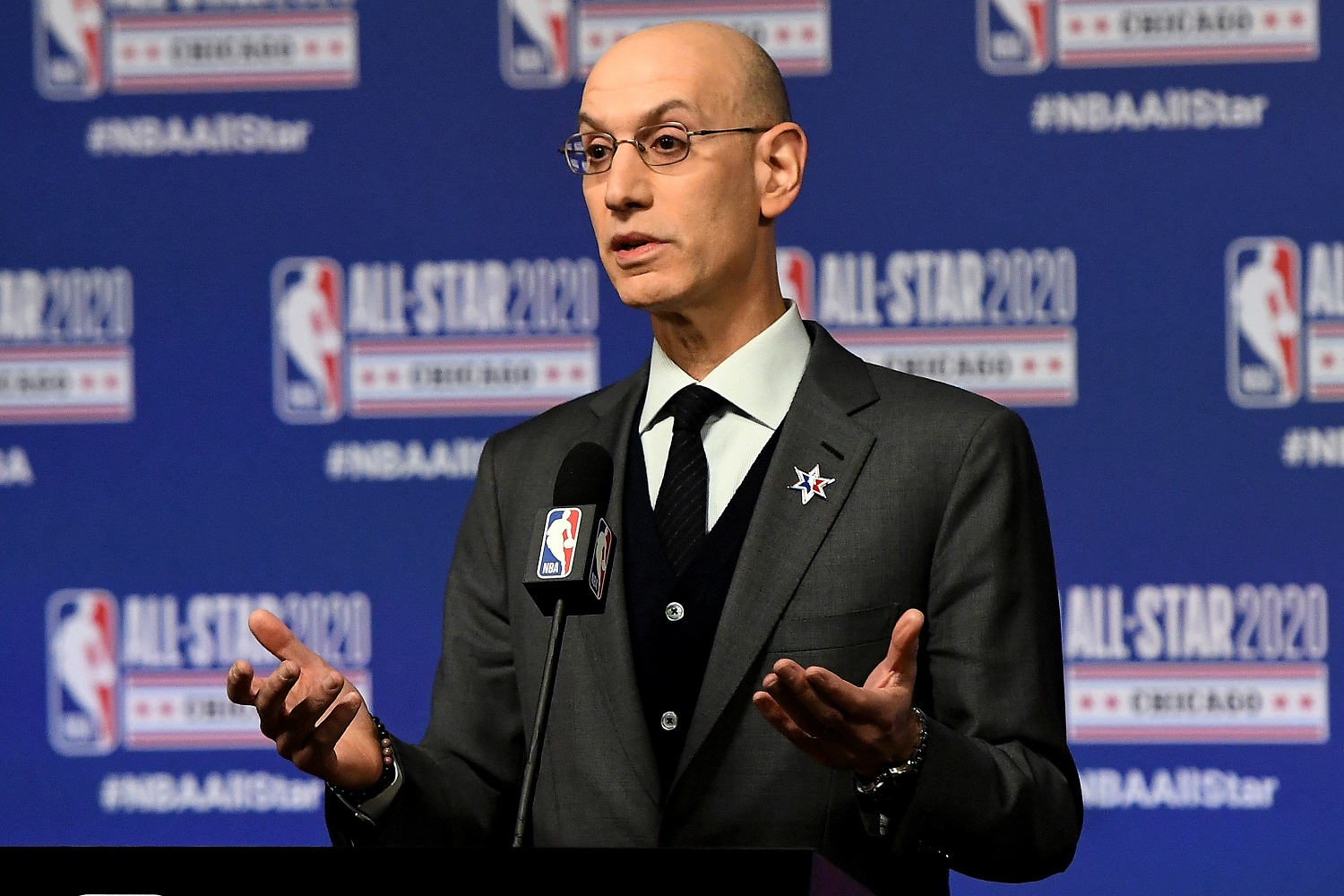 With the new season not beginning until at least January, one would think that playing all 82 games of the regular season plus a full postseason would be out of the question, right? Well, not according to Adam Silver.
Silver told Costas that "the goal is to play a standard season" and that he's hopeful that every game will be played at "home arenas in front of fans," which is certainly ambitious. The commish says that he's learning a lot from other sports such as Major League Baseball and the NFL on certain COVID-19 protocols but that there are a lot of factors at play.
"There's still a lot that we need to learn in terms of rapid testing, for example. Would that be a means of getting fans into our buildings? Will there be other protections?

"There's lots of new information out there in the marketplace that we're looking to absorb."

Adam Silver
The league has already pushed back the date of the NBA draft to November 18, which will give the NBA and the players' association time to make some adjustments to the collective bargaining agreement and agree on next season's luxury tax and salary cap.
Some NBA fans are heartbroken that there won't be games on Christmas Day
As the NFL is synonymous with Thanksgiving, the same could be said for the NBA and Christmas Day. In 2019, the league aired five games throughout the day, all featuring big-time teams and big-name players, and some fans are heartbroken that they won't get the same this year. Some also think that Adam Silver and the NBA should target Christmas Day as the start date for the 2020-2021 season and play 66 games, just as the league did for the lockout-shortened 2011-2012 season.
Silver mentioned in his interview with Costas that he and league officials hoped as recently as a week ago that Christmas Day could be an option but he just doesn't see it happening. Naturally, fans took to Twitter to voice their disappointment with the announcement.
Trust us, there's plenty more where that came from. Yes, it will be a little strange not to see the NBA on Christmas Day (or November or the rest of December for that matter) but the decision made by Adam Silver makes a lot of sense. If the NBA Finals goes seven games, the last game of the 2019-2020 season could take place on October 13.
Asking those two teams to turn around in less than two months to be ready for a full slate of games is a huge ask. Yes, the eight teams that didn't make the bubble are likely itching to get back at it but there's so much to consider here, especially when the league is looking to get back into the regular arenas and have fans present, which accounts for a ton of revenue. The league wants to ensure the safety of the players and the fans once the bubble experiment is over and that's commendable. Yes, the revenue factor is a big part of it as well but fans have to remember that this is still a business.
Adam Silver has gotten the NBA this far in a global pandemic and has made all the right decisions. This one will likely be no different.