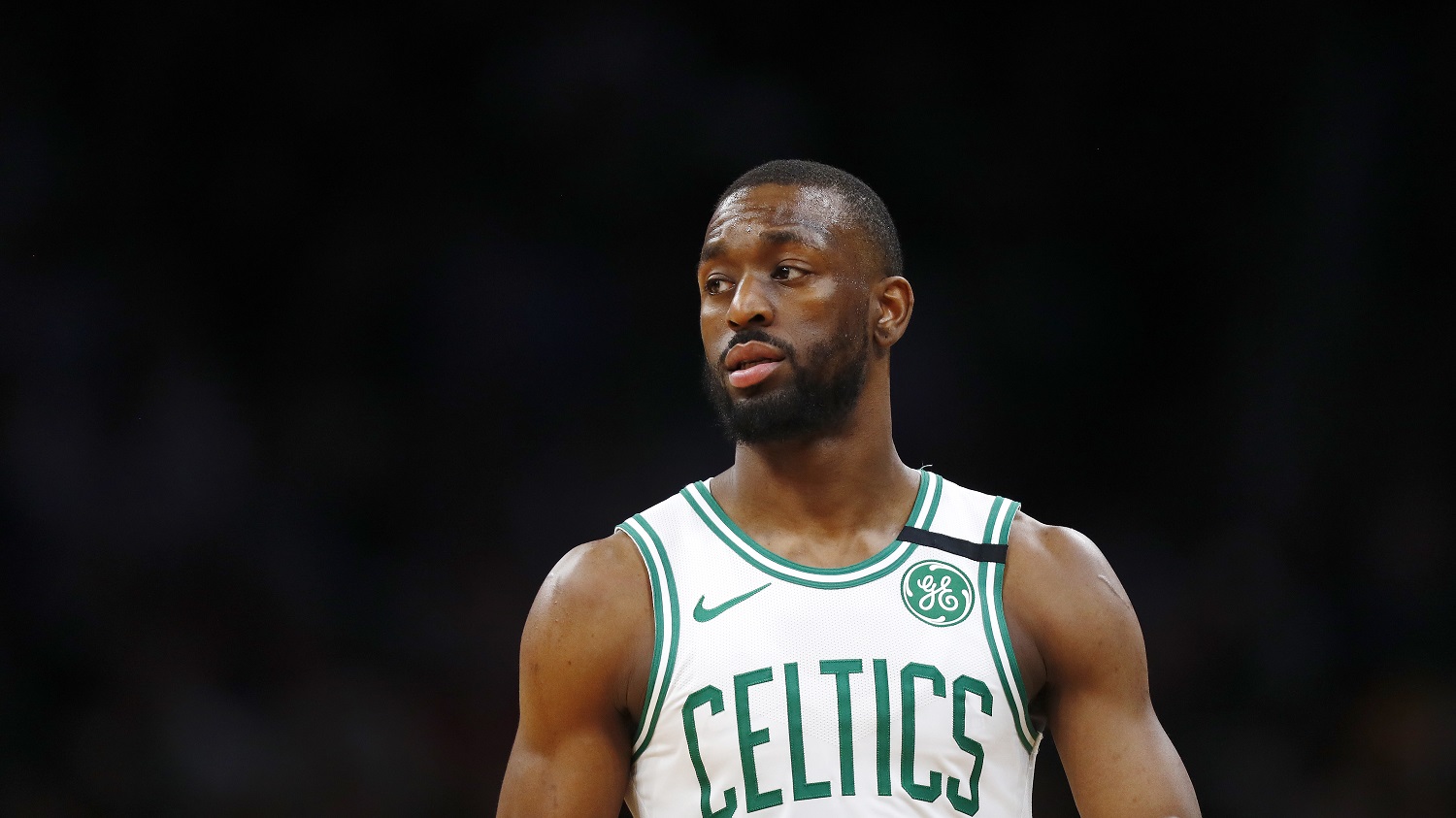 Why Boston Celtics Star Kemba Walker Is Disappointed With the NBA Bubble in Orlando
Boston Celtics All-Star point guard Kemba Walker has a legitimate reason for being disappointed with playing in the NBA bubble in Orlando.
Kemba Walker is disappointed with having to play in the NBA bubble in Orlando. But at least the Boston Celtics' All-Star point guard has a good reason. He's not complaining about the food or the lodging like some of the other players have. In fact, he actually came out at one point and said that he wasn't concerned about being in the bubble at all. He's a single guy with no kids that likes to stay in anyway so there's no issue there.
What he's upset about is the fact that he won't get to experience the playoff atmosphere at TD Garden. After so many disappointing years with Michael Jordan's Charlotte Hornets, Kemba Walker finally has a real chance to compete for an NBA championship but is sad that he won't get to do it in front of the die-hard Celtics fans that pack the Garden each and every night. It's actually kinda sweet.
Kemba Walker only played 11 playoff games in eight years with the Hornets
In eight years with the Charlotte Hornets, Kemba Walker played in just two postseason series. In 2014, the final year in which the team was called the Bobcats, Walker averaged 19.5 points and six assists, both team highs, as Charlotte was swept by LeBron James and the Miami Heat.
Two years later, Walker and the Hornets were again ousted by Miami in the first round but at least that series went seven games. Once again, Kemba Walker led the way for Charlotte, averaging 22.7 points and four assists per night.
In eight seasons in Charlotte, Walker simply didn't have a great supporting cast to help the team make a real run in the Eastern Conference. Al Jefferson put a few good years in there but when Jeremy Lin is your team's third-leading scorer, does anyone see you as a real threat? And that's with all due respect to Jeremy Lin, of course.
Kemba Walker signed with the Boston Celtics after getting low-balled by the Hornets
Kemba Walker, who was coming off three consecutive seasons as an NBA All-Star, became an unrestricted free agent following the 2018-2019 campaign. He'd also made the All-NBA Third Team in what turned out to be his final season in Charlotte, which made him eligible to receive a five-year/$221 million max contract from the Hornets.
Knowing that the team likely wouldn't put up that kind of money for one player, Walker said that he'd take less as he truly did want to stay with the Hornets. He was willing to take somewhere in the vicinity of $190 million but Charlotte offered him less than $160 million, more than $60 million less than the max and more than $30 million less than the discounted price he gave them in order to stay.
Feeling disrespected, Kemba Walker went shopping and wound up signing a four-year/$142 million contract with the Boston Celtics and now has a real opportunity at an NBA title. And for the record, the Charlotte Hornets are one of the eight teams not in the bubble in Orlando.
The four-time All-Star is disappointed he can't play the postseason in front of Celtics fans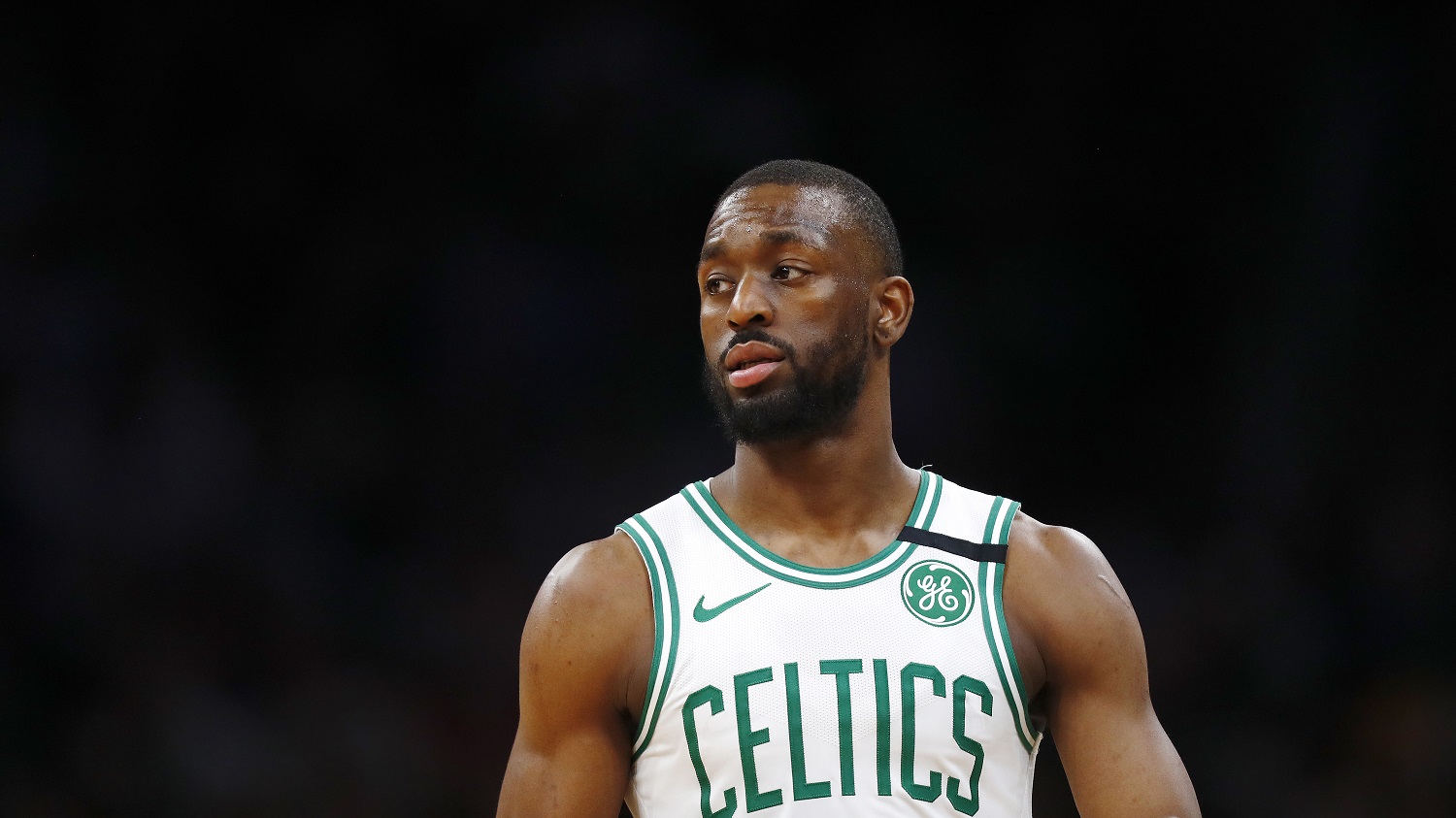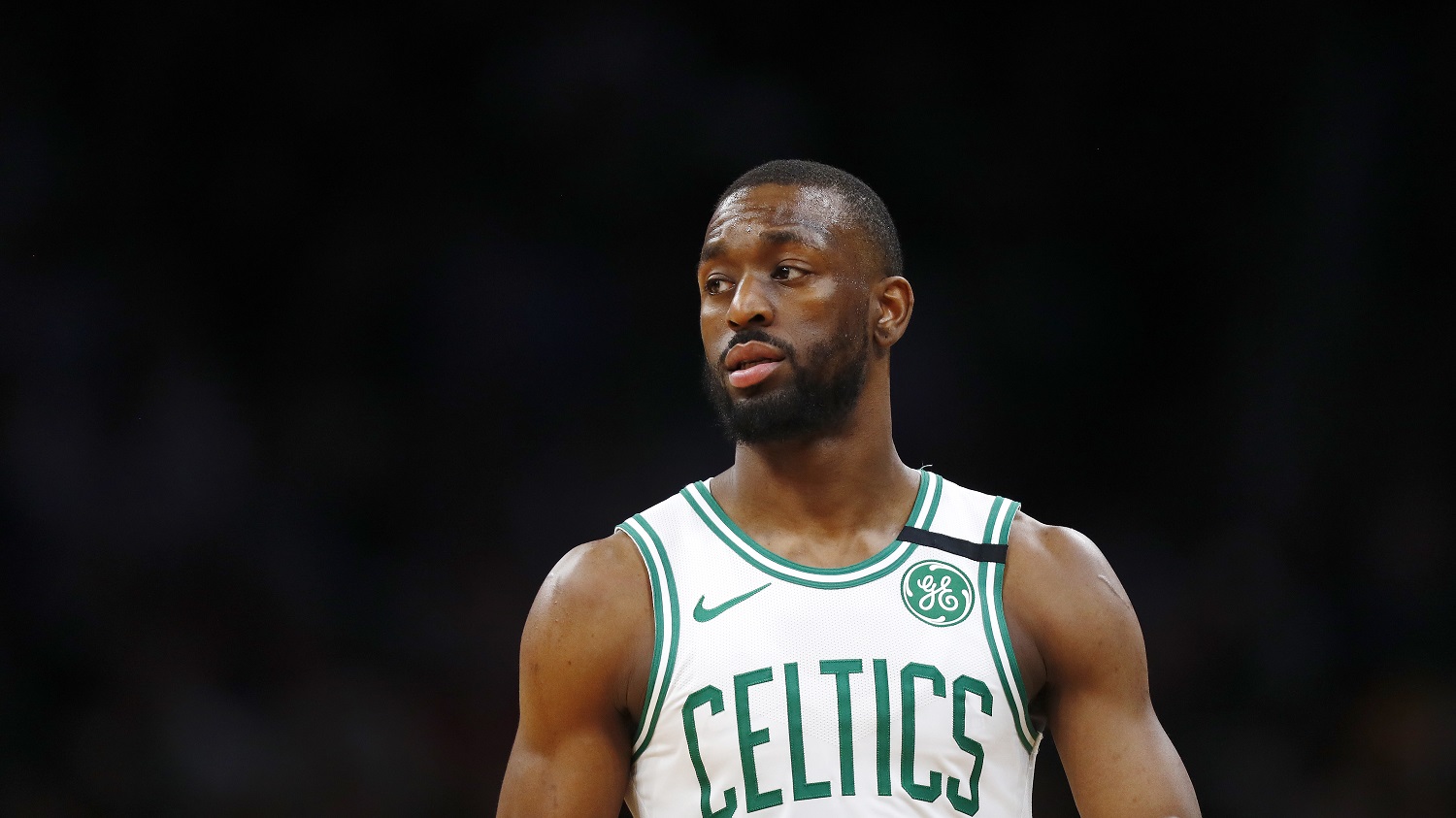 Kemba Walker came to the Celtics and fit in perfectly. Alongside Gordon Hayward and rising stars Jayson Tatum and Jaylen Brown, Walker was having yet another great season, averaging 21.2 points, 4.9 assists, and 4.1 rebounds, earning him a fourth straight All-Star selection.
A nagging knee injury did hinder him a bit just before the NBA was shut down but he says he made the most of his time in quarantine over the last few months and seems to be ready to go as the season is set to resume. But he's extremely disappointed that he won't be able to play in front of the Celtics fans in the postseason. He's very aware of the tradition of the team and was very much looking forward to that (h/t Essentially Sports).
"It's tough without the fans. I definitely would have loved to experience the Garden during the playoffs because I know it's one of the greatest atmospheres during the playoffs. You just have to adjust and adapt to your situations."

Kemba Walker
Playing in the bubble when games matter will certainly be a big adjustment for the players, especially during the postseason when things are amped up. But that won't stop Kemba Walker and the Boston Celtics from taking their best shot at bringing NBA title No. 18 to Beantown. They'll begin their journey in the bubble on Friday with a huge Eastern Conference showdown with Giannis Antetokounmpo and the Milwaukee Bucks.