Here's how the Hornets Totally Bungled Kemba Walker's Free Agency
Heading into the start of the 2019 NBA free agency period, Kemba Walker was viewed by many as one of the best players on the market. He spent years crafting his offensive game in Charlotte, but the Hornets never seemed to become consistent threats in the Eastern Conference.

Walker is now in Beantown in a sign-and-trade deal with the Celtics, so today we will look at the ways Charlotte messed up the prime years of Walker's career.

Poor roster management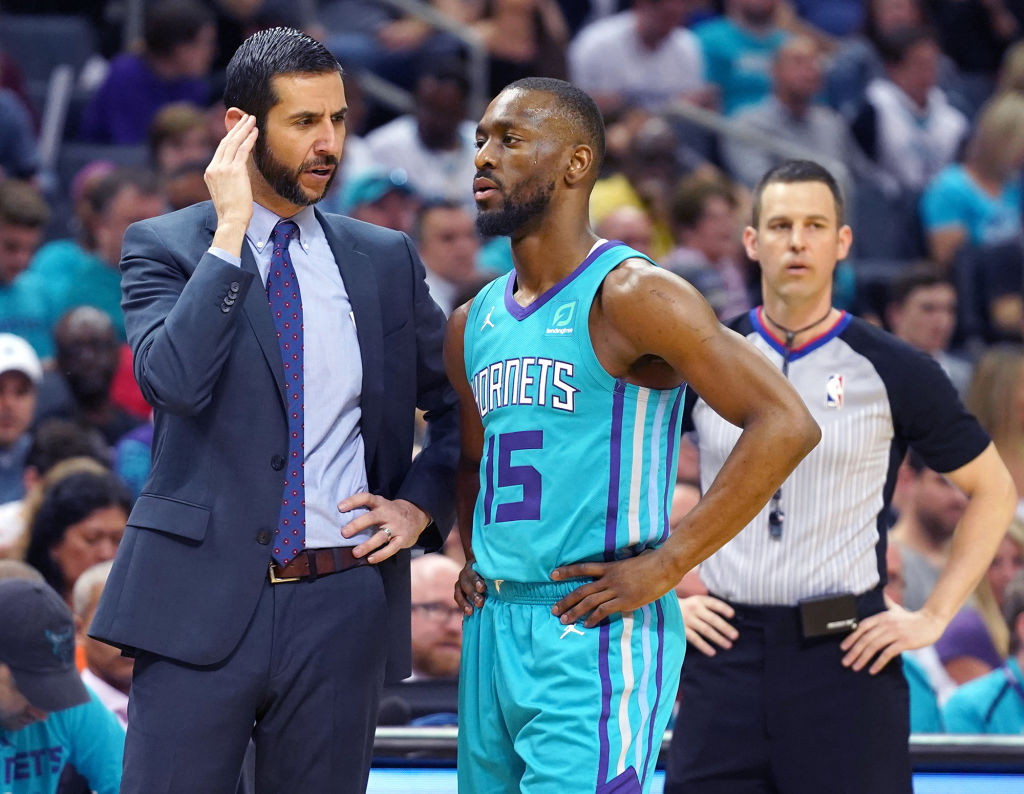 Is Michael Jordan the worst executive in the NBA? We won't take it that far, as the front offices of Phoenix, New York, and Sacramento are all in worse conditions, but he has tried hard to stay as mediocre as possible in today's NBA. Jordan has given out a number of poor contracts to players that didn't deserve it, most notably French swingman Nicolas Batum.

Batum has one of the worst contracts in the league, and he will cost Charlotte $52 million over the next two seasons. Jordan spent $120 million on a player who has averaged 12 points and five rebounds per game for his career.
Charlotte has whiffed on draft picks too, including Frank Kaminski, Cody Zeller, and Michael-Kidd Gilchrist.

Kemba Walker's 2018-19 season
Charlotte wasn't viewed as a playoff team at the start of the season, but it didn't mean Kemba Walker wasn't going to wow fans on a nightly basis. He was an All-Star starter for the first time in his career, averaged 25 points, six assists, and four rebounds per game for the Hornets, and finished the season with seven 40-plus point games, including a 60 point performance against the Philadelphia 76ers.

Walker also made the All-NBA team, which made him eligible for the coveted supermax contract.

An embarrassing lowball offer
The supermax contract was added to the last collective bargaining agreement as a way for players to stay with the team's that drafted them. In order to become eligible for the contract, a player must be named to an All-NBA team or win the MVP or Defensive Player of the Year awards. It was widely believed Walker wouldn't be able to turn down a five-year deal worth $221 million.

The max he could receive on the open market was four-years and $185 million. According to reports, the Hornets didn't even offer him that amount, proposing a five-year deal worth $160 million. That is just disrespectful and insane of the Hornets front office team, and it's not surprising that Walker turned it down.

The deal he signed in Boston is cheaper than all of those, at four-years and $140 million, so we think the lack of loyalty shown by the Hornets made Walker's decision to leave the team easier.

Kemba Walker should fit in nicely in Boston, and his veteran leadership do wonders for young players such as Jayson Tatum and Jaylen Brown.

Where do the Hornets go from here?
The Hornets received Terry Rozier in the trade for Walker, but we don't see him being a major piece on a playoff team. It looks like Charlotte will be heading back to the bottom of the NBA lottery with all of the changes in the Eastern Conference, so fans shouldn't have much to cheer about next season as they won't win more than 28 games.

Did Charlotte mess up Kemba Walker's free agency?
Do you think the Hornets should have done anything different while negotiating Kemba Walker's free agency? Maybe not throw a lowball offer to one of the NBA's best players? Be sure to check out our NBA section for more news and information surrounding the league's top free agents.