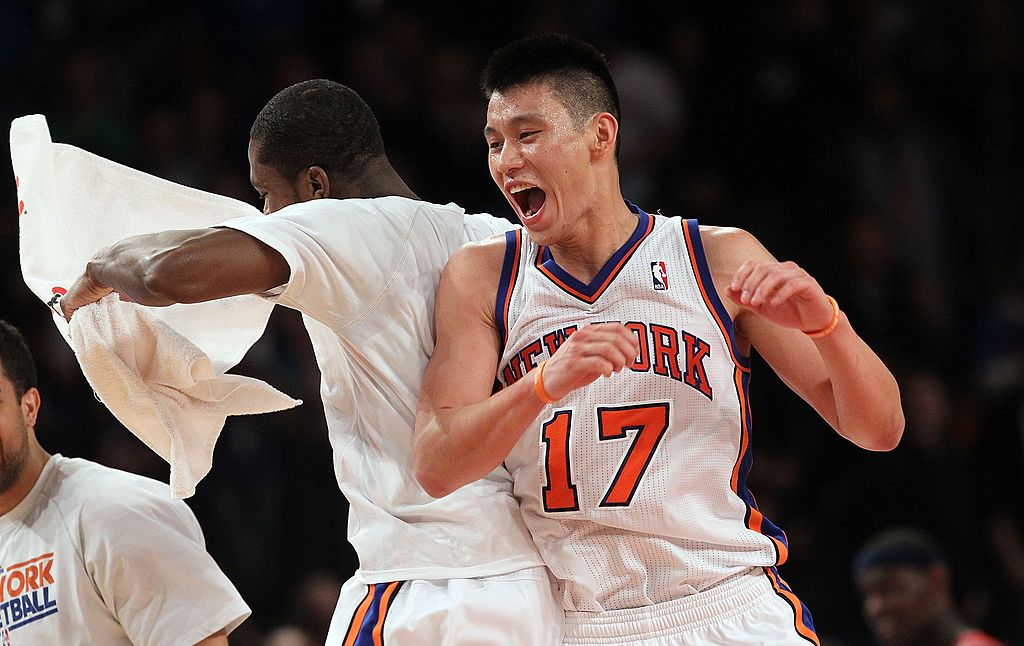 Jeremy Lin Is Worth a Lot of Money After Captivating the World With 'Linsanity'
In 2012, Jeremy Lin had a brief run where he was one of the best players in the entire NBA. Recently, the New York Knicks reached out to Lin with the idea to take a week to showcase the games and interviews from that memorable run, also known as "Linsanity," on MSG Network, according to …
In 2012, Jeremy Lin had a brief run where he was one of the best players in the entire NBA. Recently, the New York Knicks reached out to Lin with the idea to take a week to showcase the games and interviews from that memorable run, also known as "Linsanity," on MSG Network, according to ESPN. They have since made this entire week about Lin and "Linsanity," according to Sports Illustrated. Lin, however, did not play in the NBA this season as he played for the Beijing Ducks of the Chinese Basketball Association. His net worth is still massive, though.
Jeremy Lin was a solid player at Harvard and in the D-League
For four seasons from 2006-07 through 2009-10, Jeremy Lin played college basketball at Harvard. After playing sparingly during his first season, Lin was essential to that team in the next three seasons. 
Lin averaged 12.6 points per game, 4.8 rebounds, and 3.6 assists in 2007-08. He was then one of the best players in the Ivy League during the next two seasons. Lin averaged 17.8 points per game in 2008-09 to go with 5.5 rebounds and 4.3 assists. He also scored 16.4 points per game, 4.4 rebounds, and 4.5 assists in 2009-10. 
Lin left Harvard with a great legacy. He finished in the top 20 in Ivy League history in assists with 406 and was third all-time in steals with 225. 
However, no team selected Lin in the 2010 NBA draft. So, Lin then spent some time in the D-League, currently known as the G-League.
'Linsanity' was one of the most exciting few weeks in NBA history
In 2010-11 and 2011-12, Jeremy Lin spent time in the NBA and in the D-League. However, on Feb. 3, 2012, the New York Knicks' record was 8-15, according to ESPN. Lin, who had recently been called up from the D-League, then got a lot of playing time in the next game on Feb. 4. He went off too as he scored 25 points and led the Knicks to a win over the New Jersey Nets.
Lin then ultimately scored 20 or more points six games in a row and in nine games during a 10-game stretch. He even dropped 38 points in a win over the Los Angeles Lakers. Then at the end of the month, the Knicks were 18-18. Lin averaged 22.3 points per game and nine assists during a 13-game run, according to ESPN. That stretch of play caught the world's attention so much that it earned a nickname. Everyone called it "Linsanity."
Lin's numbers leveled off after that as he averaged 14.6 points per game and 6.2 assists in 35 games. His stellar play during "Linsanity," led to him signing a massive deal with the Houston Rockets that summer, though.
Lin has a gigantic net worth after his success during 'Linsanity'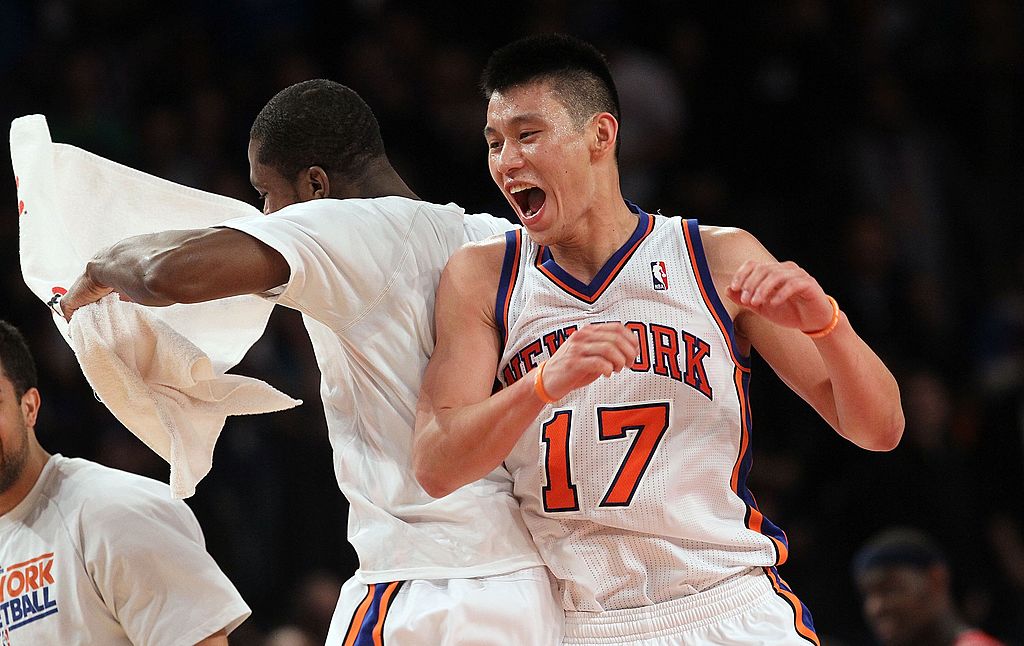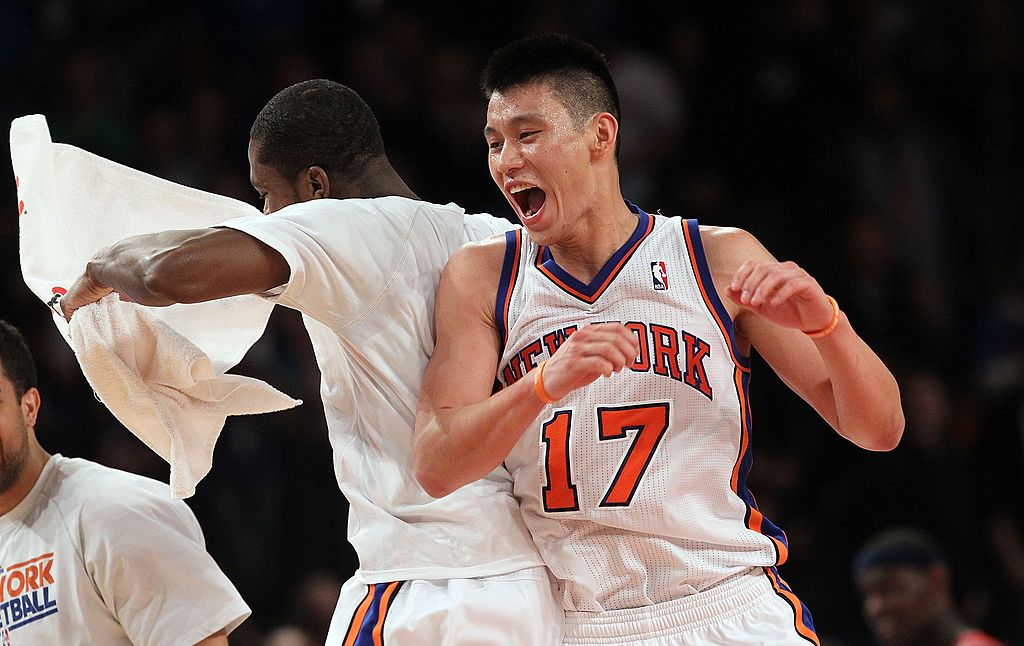 Over the years, Jeremy Lin has certainly had success, but he has never been as successful as he was during "Linsanity." He has averaged 11.6 points per game and 4.3 assists in his NBA career. That success in New York, though, ultimately led to him signing the big contract with the Rockets, which played a significant role in him racking up a huge net worth.
Celebrity Net Worth reported that Jeremy Lin's net worth is $36 million. That is definitely a lot for a guy who has only averaged just over 11 points per game in his career.
Jeremy Lin has had a decent career. He gave the world a lot to cheer about, though, during "Linsanity," which also ultimately made him a wealthy man. It has probably been very exciting for him and New York Knicks fans to recently relive those great moments from the 2012 season. That's especially the case with the franchise not having much to cheer about in recent years.