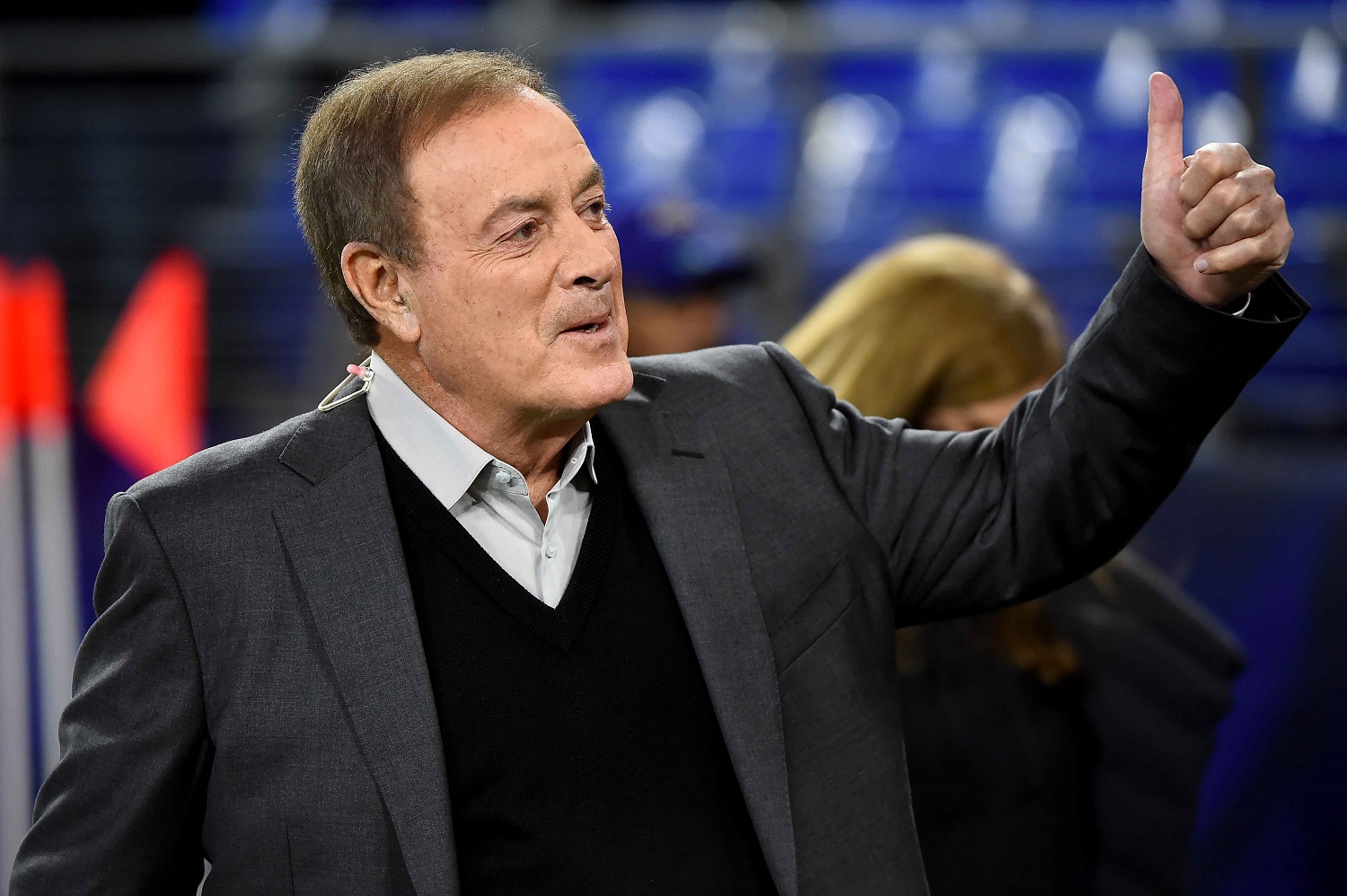 Al Michaels' First Job in Sports Was With the LA Lakers, Who Fired Him After Just Four Games
Legendary broadcaster Al Michaels got his first job in professional sports with the Los Angeles Lakers, who fired him after just four games.
Over the course of his 50-year career, Al Michaels has been responsible for some of the greatest calls in the history of sports. He became the first broadcaster in history to work a Super Bowl, the World Series, the Stanley Cup Final, and the NBA Finals, essentially the broadcasting of a Grand Slam. And he'll certainly be forever remembered for his "Do you believe in miracles?" call at the 1980 Winter Olympics when the U.S. hockey team upset the Russians, a call that many believe is the greatest of all time.
But in 1967, Al Michaels was just a kid fresh out of his college looking for his big break, which was given to him by the LA Lakers but taken away after just four games.
The Lakers gave Al Michaels his first job in professional sports
Al Michaels began his broadcasting career while enrolled at Arizona State University in the mid-1960s. Majoring in radio and television and minoring in journalism, the Brooklyn native wrote for the student newspaper and called Sun Devils basketball, baseball, and football games for the campus radio station.
Upon graduation, Al Michaels' first job in television was as a talent coordinator with Chuck Barris Productions, which is the fancy way of saying he helped choose the women that would appear on The Dating Game.
But in 1967, Al Michaels received a phone call from LA Lakers owner Jack Kent Cooke, who informed him that the team wanted to bring him to help with public relations while also serving as a radio commentator alongside Chick Hearn. Michaels initially thought the call was a joke but once he figured out that it wasn't, he was obviously ecstatic, a feeling that wouldn't last very long.
Al Michaels was fired by the Lakers after just four games
Chick Hearn had become the Lakers' broadcaster in March 1961 and had never had a real partner. The late Bill Brundige made appearances from time to time in a very small role but Hearn had never worked with a color commentator as he liked to do everything himself, which he obviously did quite well. But Al Michaels was set to be Hearn's new partner.
Michaels traveled with the Lakers to four exhibition games ahead of the 1967-1968 season and was then a part of the team's first four games of the regular season. Of the eight games, Michaels only made it on the air in four of them. But he was then suddenly fired. And it was quite the embarrassing scene.
Al Michaels was informed that he no longer had a job as the Lakers were at the airport preparing to head to Boston to start a two-game road trip. The team was so close to leaving that Michaels' luggage was already on the plane, which he had to remove so the plane could take off without him.
He called it a 'shattering experience' and found out he was a 'sacrificial lamb'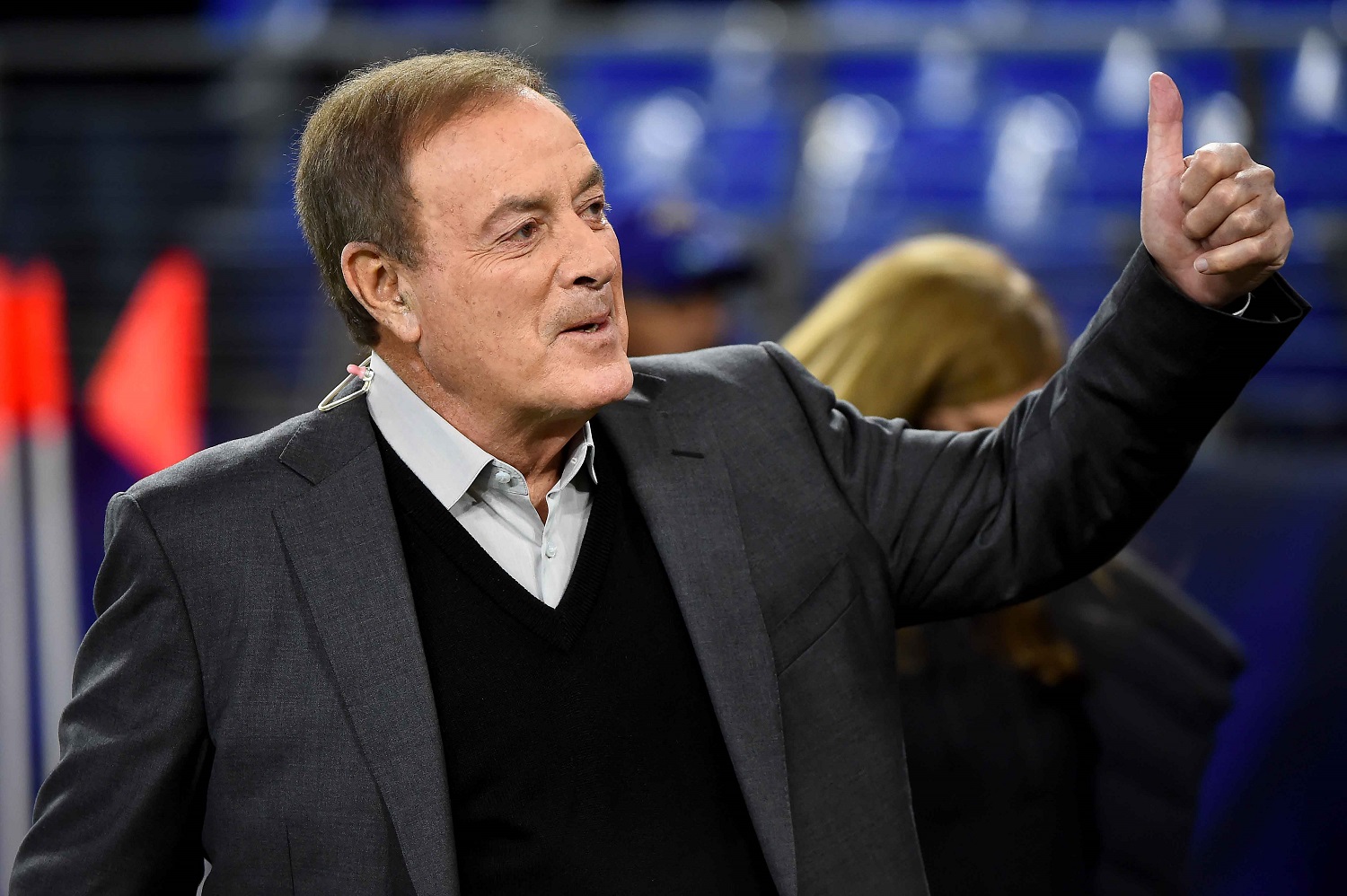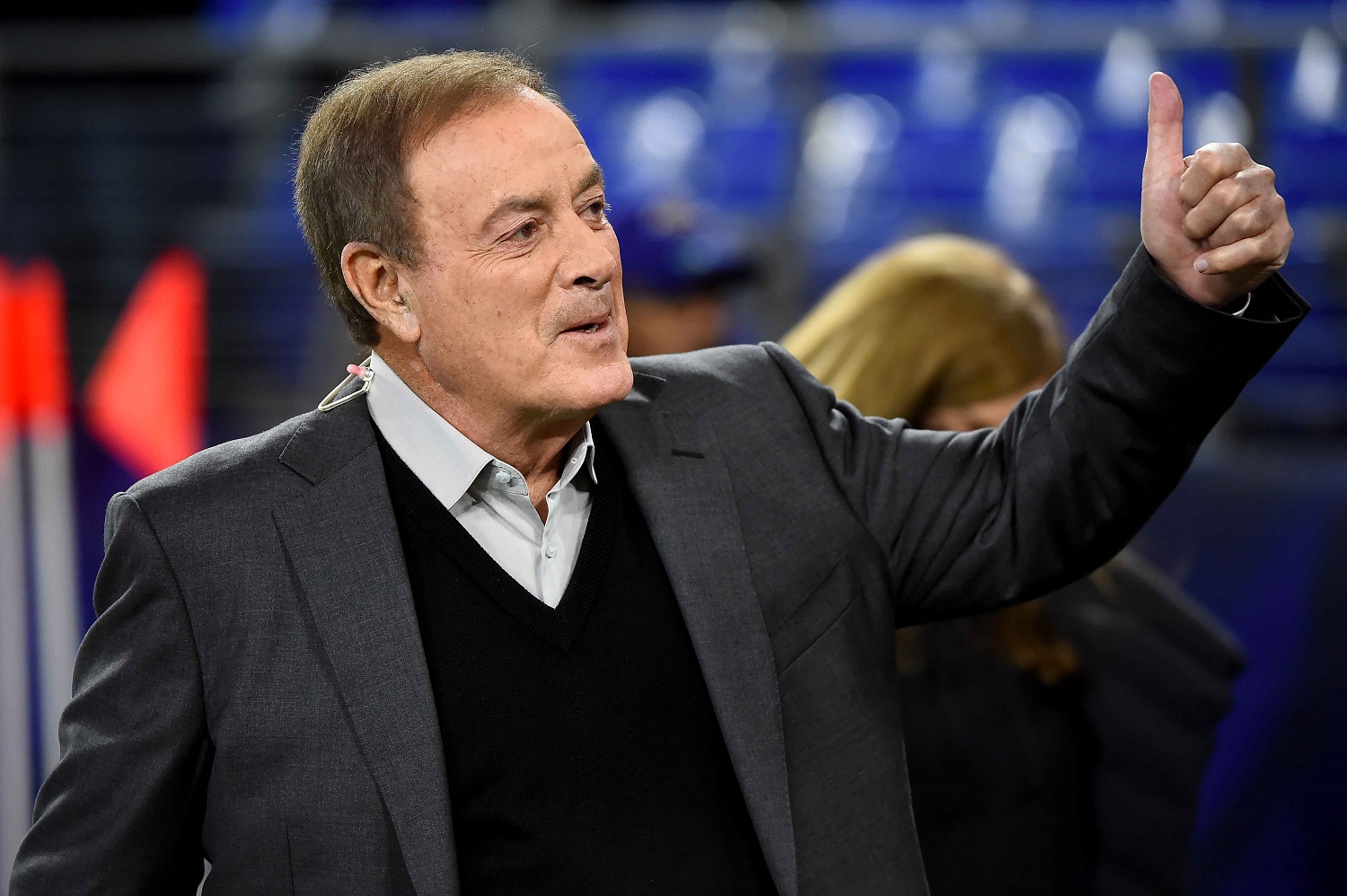 Initially, Al Michaels blamed Chick Hearn for the dismissal, thinking he'd done something to offend the future Hall of Famer. But he later found out that Jack Kent Cooke had only brought him in to get Hearn used to the idea of working with a partner. Cooke had former Lakers All-Star Rodney "Hot Rod" Hundley in mind and used Michaels as somewhat of a sparring partner. Al Michaels once recounted the experience to the Los Angeles Times.
"It was a shattering experience. I had told all my friends that I'd be working with Chick, and then I wasn't. It's the only time in my life I was fired from a job.

"I was a sacrificial lamb. Cooke wanted to bring in Hot Rod Hundley to work with Chick, and he needed a buffer so Chick would get used to the idea. And that was me."

Al Michaels
Hundley ended up working four seasons for the Lakers and later became the voice of the Jazz.
Al Michaels and Chick Hearn later became very close friends with Michaels even doing the narration for Hearn's autobiography that was released following his death.
It took Al Michaels three months to find another job in sports, which was as the play-by-play man for the Hawaii Islanders minor league baseball team. Four years later, he was covering his first World Series. With ABC (for whom Michaels worked three decades) not covering the NBA for a long period of time, he didn't work his first NBA Finals until 2004, a series that featured none other than the Lakers.