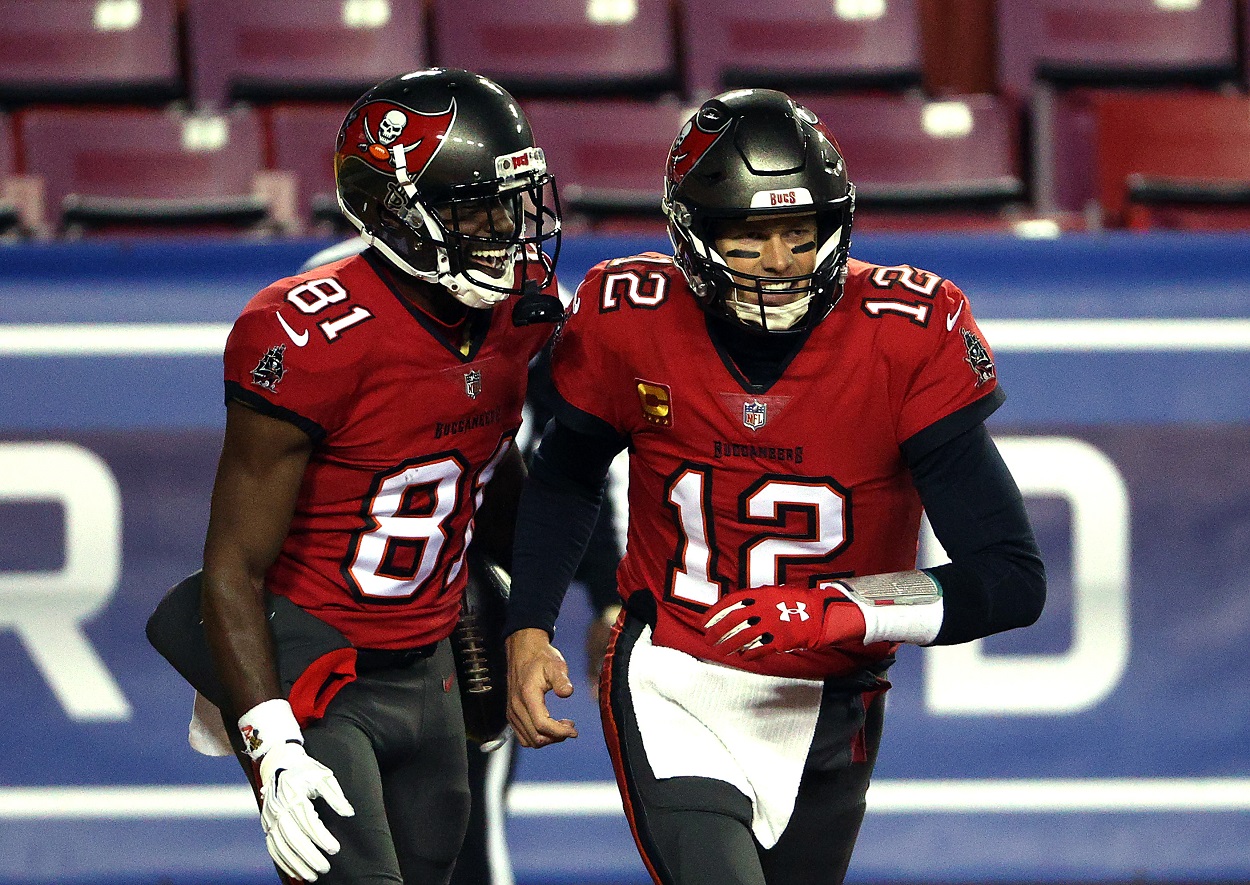 Antonio Brown Flip-Flops Feelings on Tom Brady Yet Again
Antonio Brown once again changed his tune and is now once again upset with Tom Brady.
It's been more than seven weeks since Antonio Brown ditched his uniform and walked out on Tom Brady and the rest of his Tampa Bay Buccaneers. But the seven-time Pro Bowl wideout doesn't seem quite ready to let the situation go, does he?
And it seems as if Brady is once again on Brown's bad side as AB took to Instagram on Monday to once again flip-flop his feelings on his former quarterback, which has happened a few times since the infamous incident back on January 2. Bucs coach Bruce Arians is on that same bad side and has been since the beginning of all this drama. So at least Brown has been consistent in that regard.
As a quick refresher, Brown, who missed more than two months of the 2021 NFL season with an ankle injury, played his final game with Tampa Bay the day after New Year's, a 28-24 Bucs win over the New York Jets at MetLife Stadium. The five-time All-Pro stripped off his jersey and pads during the third quarter following a heated sideline argument and ran off the field. He was cut from the team not long after.
Brown maintains that his ankle wasn't healthy enough to continue playing that afternoon, a stance he continued to take on Monday in his latest Bruce and Brady-bashing comments.
Antonio Brown took shots at Tom Brady and Bruce Arians on Instagram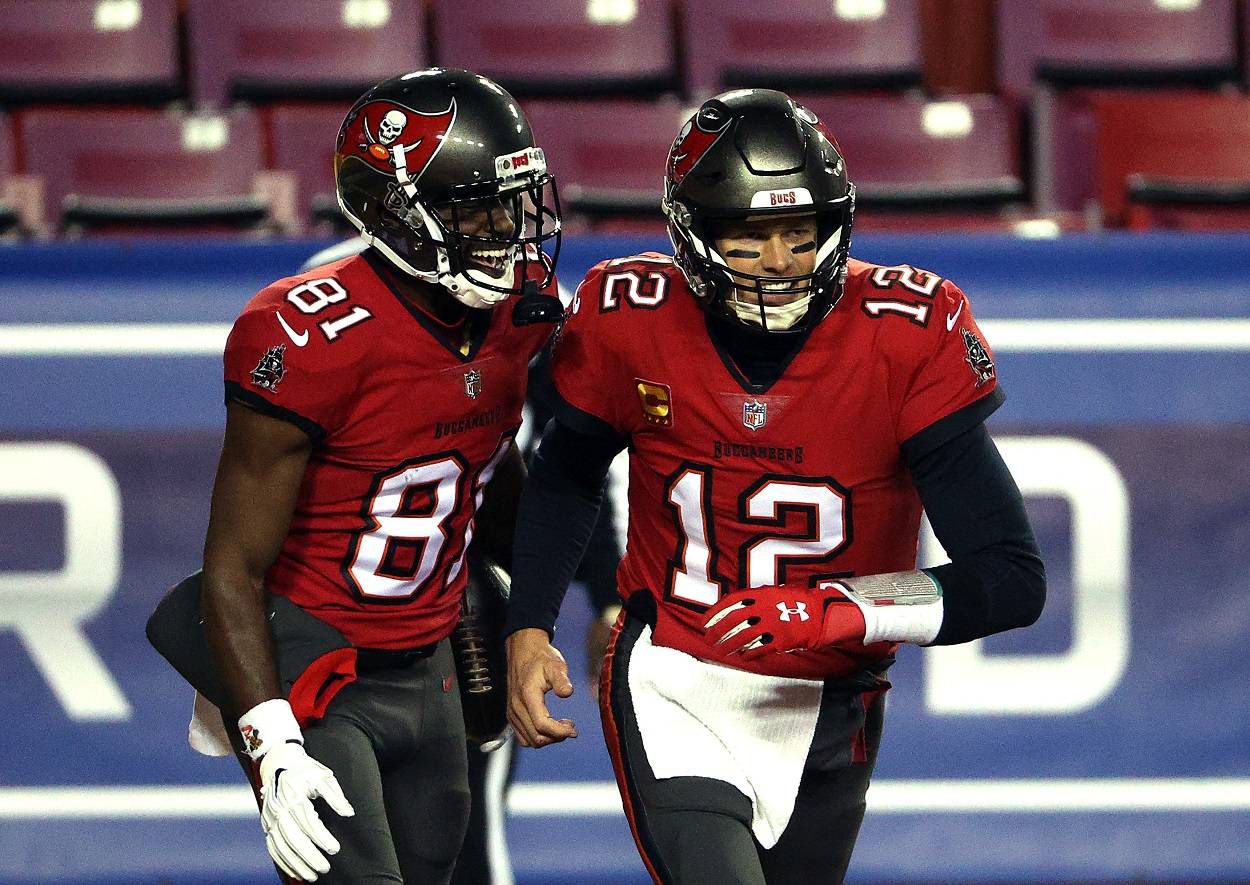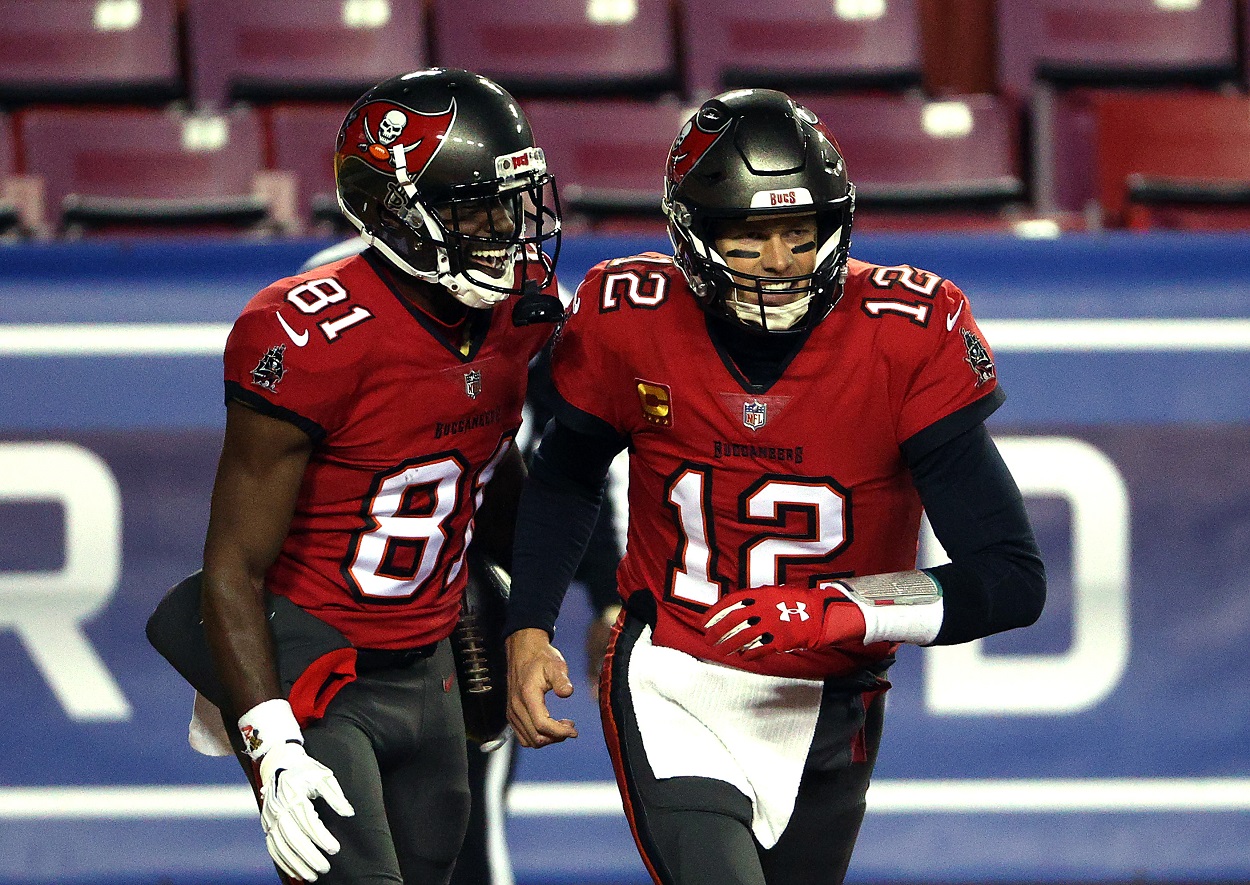 In a post on his Instagram Stories on Monday, Brown posted an X-ray of his ankle and went back to the well of accusing the Buccaneers of sending him out onto the field in Week 17, knowing he was hurt. Writing on top of the photo, AB said the Bucs tried to "hurt me intentionally" and then went after Brady about targets, saying he was lied to. As he's done previously, he also bashed Arians and capped it off with one expletive to everyone.
"They tried to hurt me intentionally @buccaneers

"Sent me out there after knowing I was still hurt

"Tom said he would throw it if I came to play hurt I came

"He didn't throw it imagine being hurt having to play through this and being lied too [sic]

"Coach said if I couldn't run on this then get the f*** out of here

"F*** all you MF

"Still caint [sic] stop me @nfl"

Antonio Brown
Once again, bashing Arians is on point with what AB has been doing since his first statement on the incident back in January. But he's now back to bashing Brady, who got him his job with the Bucs in the first place, marking yet another change in direction toward his former quarterback.
Brown has flip-flopped his feelings on Brady multiple times
So in these past seven-plus weeks, we've gone from where Brown is upset with Brady, where Brown is misunderstood as it pertains to Brady, where Brown is praising Brady, and now back to where Brown is upset with Brady. Does that sound about right?
Shortly after his release from the Bucs, Brown had this to say on an episode of the Full Send Podcast:
"To me, a friend is someone who's got your back. Not everybody in sports is going to be your friend. Tom Brady's my friend why? Because I'm a good football player. He needs me to play football. People have different meanings of what friendship is."

Antonio Brown on Tom Brady
But just over a week later, Brown changed course, telling TMZ that his words were taken out of context (always a classic) and that Brady is "one of my true friends." When Brady retired, AB posted a tribute video on Instagram and thanked the seven-time Super Bowl champ for "enabling me to continue my career in my darkest times and helping me become a champion."
And that brings us right back to now to a time where Brown is going with the "F*** all you MF" approach. As it goes with AB, we'll just have to wait and see what he says next.