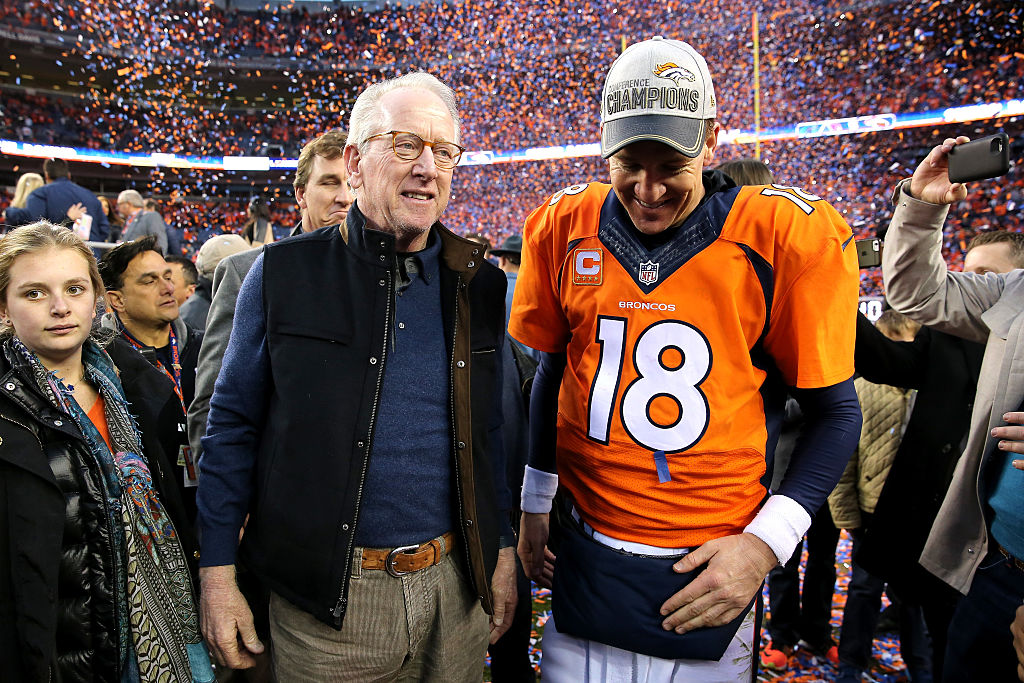 Archie Manning Was a Better NFL QB Than You Might Realize
Archie Manning is the father of two of the most successful quarterbacks in NFL history. So, how good was he at quarterback?
Archie Manning is the father of one of the greatest quarterbacks of all-time in Peyton Manning. He is also the father to a two-time Super Bowl MVP in Eli Manning. Before Eli and Peyton had their great careers, though, Archie was also a quarterback in the NFL. How talented of a quarterback was Archie Manning?
Archie Manning's play at Ole Miss led to him becoming a top draft pick
In college, Archie Manning played in the SEC for Ole Miss. He was the starting quarterback for the Rebels for three seasons. Going 7-3-1 in his first season as the starter, Manning threw for 1,510 yards, eight touchdowns, and 17 interceptions. 
During his second season as the starter in 1969, however, Manning helped lead Ole Miss to an 8-3 record. He also won the 1969 SEC Player of the Year award that year as he threw for 1,762 yards, nine touchdowns, and nine interceptions. He also ran for 502 yards and 14 touchdowns that season. Then in 1970, Ole Miss went 7-4. Manning threw for 1,481 yards, 14 touchdowns, and 14 interceptions.
In his college career, Manning threw for 4,753 yards, 31 touchdowns, and 40 interceptions. He also ran for 823 yards and 25 touchdowns. His passing stats maybe don't pop out, especially since the game was much different back then, but his talent was certainly there.
Manning excelled in the NFL but the Saints didn't help him
The New Orleans Saints saw Manning's talent and drafted him with the second overall pick in the 1971 NFL draft. Manning was well-respected around the league, but the Saints were a really bad organization during those years. From 1971 through 1981 when Manning was there, the Saints never had a winning season. The best record the Saints ever had when Manning was their quarterback was when they went 8-8 during the 1979 season.
The Saints continuously made it hard for Manning to have any sort of success. He was sacked 40 or more times in four seasons during his career with New Orleans. Additionally, in two other seasons, he was sacked more than 35 times. Overall, he is 18th all-time in most times being sacked as he went down 396 times in his career. Despite working with practically nothing, Manning still earned two Pro Bowl selections in 1978 and 1979.
After 11-and-a-half seasons with the Saints, Manning concluded his career with the Houston Oilers and Minnesota Vikings in 1982 through 1984. Overall as a starting quarterback, Manning went 35-101-3 in his career. No, that's not good at all but he was never set up for success. Statistically, he finished with 23,911 career passing yards which is 83rd all-time. He also had 125 touchdown passes, No. 107 all-time, and 173 interceptions. He led the league in passes completed in 1972 and is No. 75 all-time with 2,011 total completed passes. Manning was also one of three inaugural inductees into the Saints' Ring of Honor in 2013.
More successful as a quarterback dad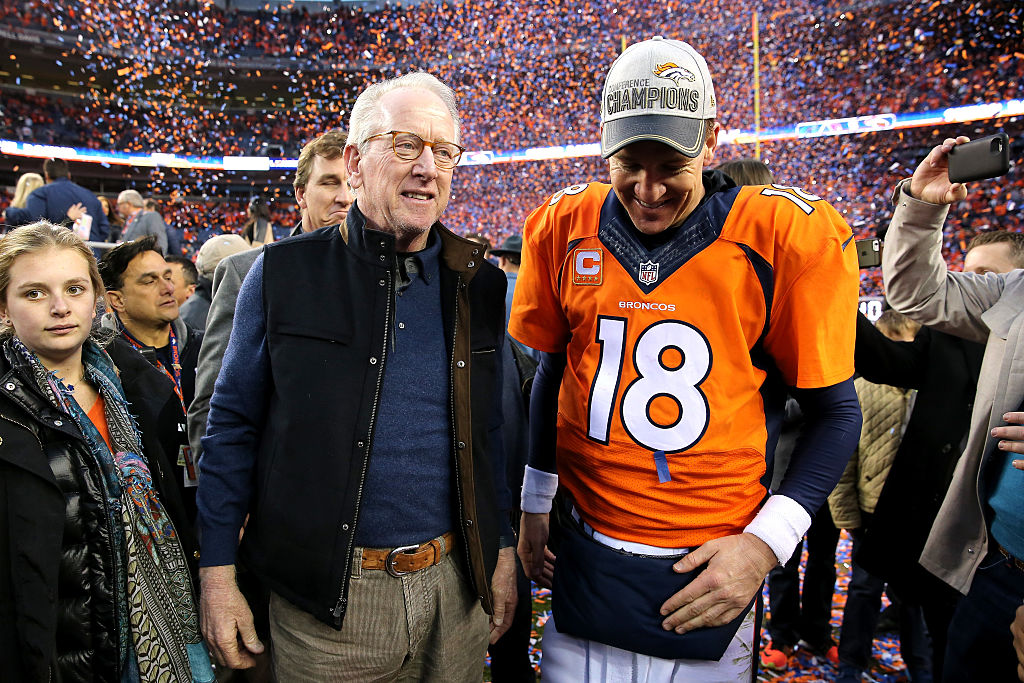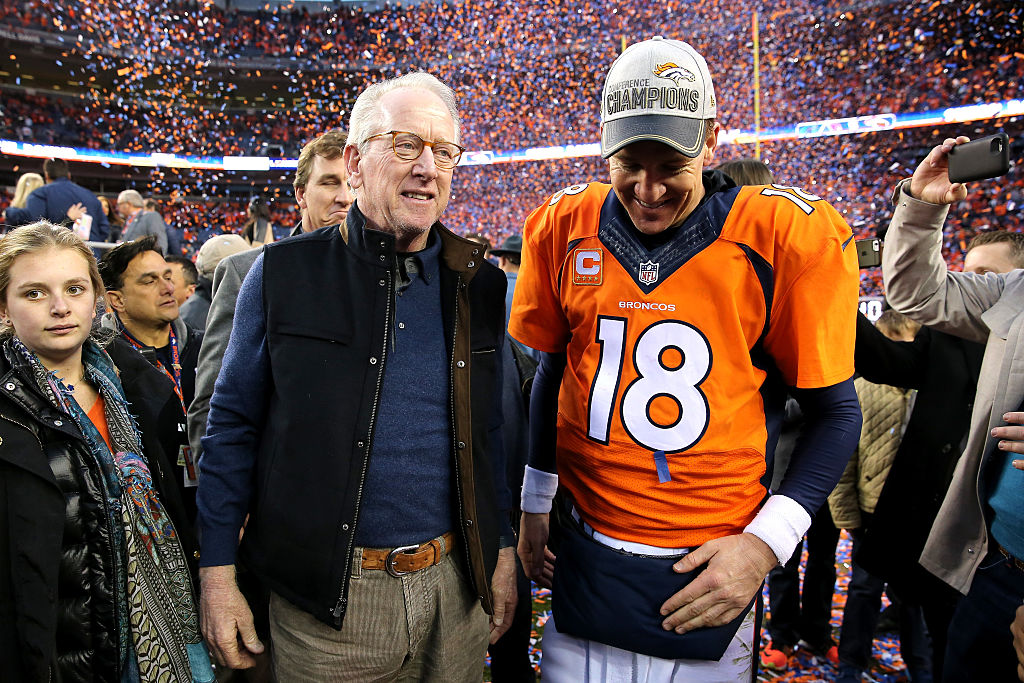 Manning had talent, but overall he did not have much success throughout his career. However, he helped raise two of the most successful quarterbacks in NFL history. 
Peyton Manning was a 14-time Pro Bowl selection, a seven-time first-team All-Pro selection, a two-time Super Bowl champ, and a five-time regular season MVP. Peyton is third all-time in career passing yards and passing touchdowns. He also led the entire league in passing touchdowns in four different seasons. He holds the record for most touchdown passes in a single season with 55 in 2013. Peyton had an overall quarterback record of 186-79.
Eli Manning, on the other hand, was not as successful as Peyton but was still a two-time Super Bowl MVP. He was also a four-time Pro Bowl selection. Eli Manning is seventh all-time in career passing yards and passing touchdowns. He finished his career with a 117-117 record.
Archie Manning maybe did not have that much success in his career. He was, however, a lot more talented than you may realize. Additionally, he might go down as one of the greatest quarterback dads of all-time as his sons have four Super Bowl wins combined.