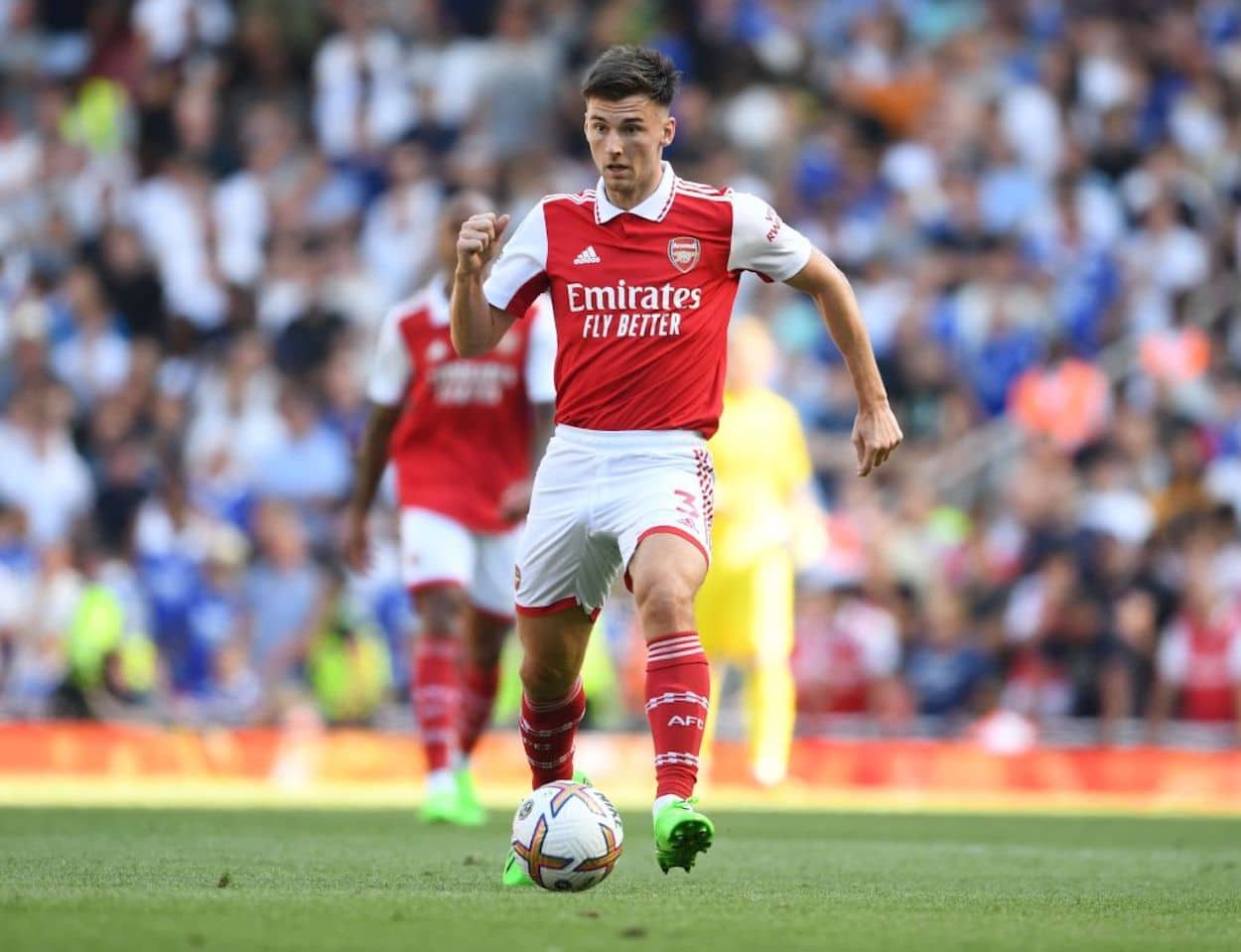 Arsenal Missed Out on Roughly $12 Million After Kieran Tierney Took a Wrong Step Leaving the Shower
When Kieran Tierney left Arsenal's lineup with a knee injury, that was the beginning of the end of the Gunners' Champions League dreams.
While you could argue that reaching finishing in the top four last season would have been an overachievement, Arsenal's late collapse still stung the red side of North London. After putting themselves in pole position for Champions League football, the Gunners were ultimately undone by a combination of injuries, youth, and an overall lack of top-end talent.
Thanks to Amazon's All or Nothing, we now have a bit more of an insight into one of those injuries that started the chain reaction. Kieran Tierney, Arsenal's Scottish left-back, apparently took a wrong step leaving the shower and realized he had a serious knee problem. That, combined with some other misfortune, ended up costing the club a place at Europe's top table and roughly $12 million.
Kieran Tierney missed the tail end of Arsenal's 2021-22 campaign with a knee injury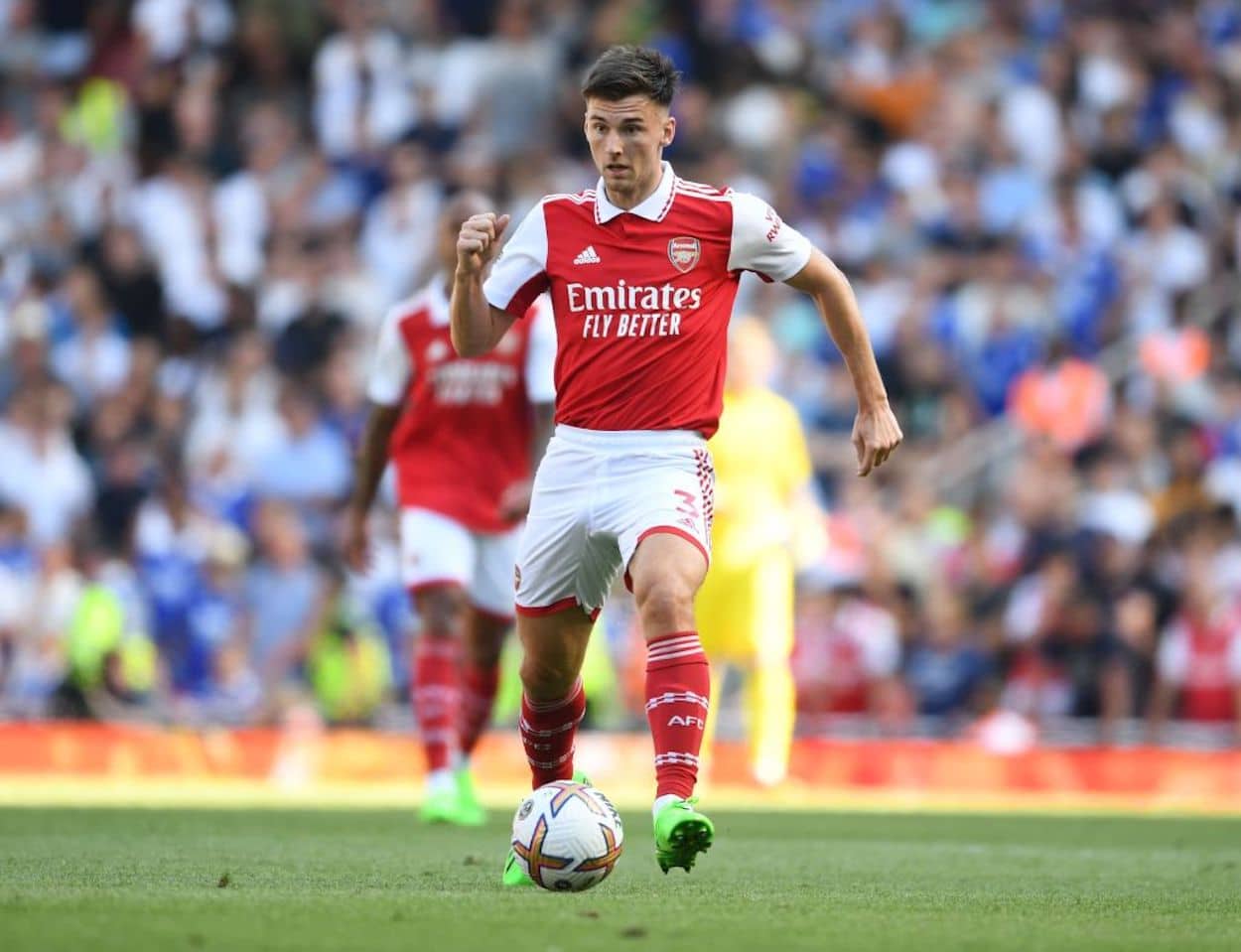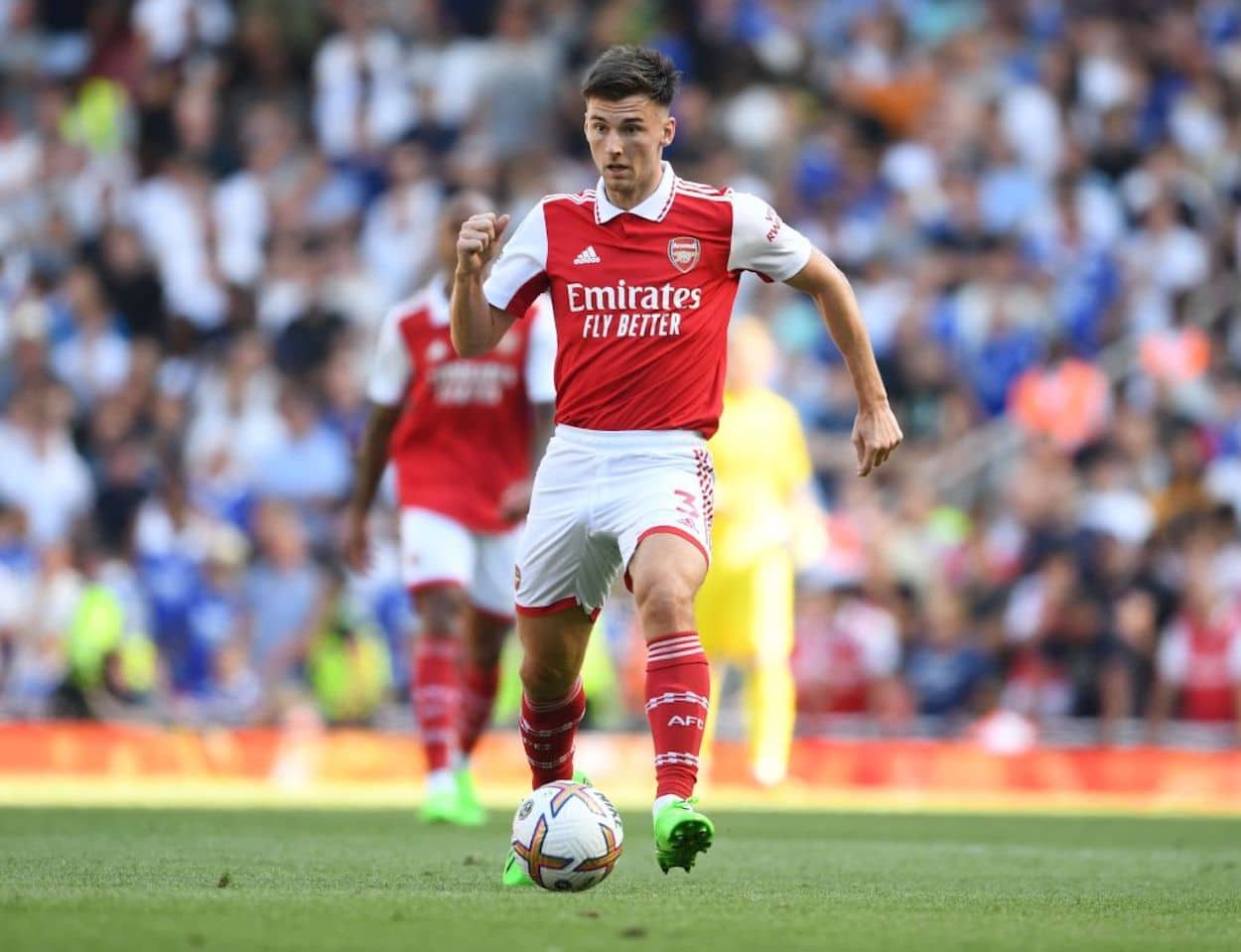 In the world of sports, plenty of athletes have hurt themselves in innocuous circumstances. While he suffered the injury earlier, Kieran Tierney now finds himself adjacent to that list.
Last year, Kieran Tierney proved to be a key part of Arsenal's newfound defensive stability. In the spring, however, he saw his campaign come to an early end.
"Kieran felt discomfort after a training session on Thursday, March 31. Further assessments and scans have confirmed that Kieran has damaged his left knee. A specialist consultation took place on Tuesday, and as a result of further discussions with Kieran and our medical team, it has been decided that Kieran requires surgery to his knee. This procedure will take place in London in the forthcoming days," an official Arsenal statement explained on April 5. "Kieran's rehabilitation programme will start immediately after his surgery, at which stage a clearer understanding will be established on his recovery timescale. However, it is likely that Kieran will now miss the remainder of this season."
While the story was that the defender felt a click in his knee while working out, we now have a bit more clarity thanks to Amazon's All or Nothing.
"The Wolves game, he had a hyper-extension injury, finished the game, didn't mention it, and then played the next five games with no problems whatsoever," Arsenal doctor Gary O'Driscoll explained in the Amazon series (h/t The Mirror). "But he then walked out of the shower on Thursday after training, turned a corner and bent his knee and felt the knee collapse."
Without Tierney, Arsenal missed out on Champions League football and a $12 million boost
With Tierney sidelined, Mikel Arteta had to field Nuno Tavares at left-back. While the young Portuguese international showed plenty of potential early in the campaign, he showed his inexperience down the stretch, struggled, and even had to be replaced by Granit Xhaka at one point.
It's not completely fair to draw a straight line from Tierney's injury to Arsenal's late-season collapse — Thomas Partey and Takehiro Tomiyasu joined the Scot in the trainer's room, decimating the club's defensive stability — the left-back role did prove to be rather problematic. Xhaka and Mohamed Elneny could form a passable, if uninspiring, midfield, and Cedric Soares, for all his flaws, largely did a passable job at right-back. Tavares, however, had spent so long on the bench that he simply couldn't get up to speed. His struggles and the brief decision to move Xhaka into that position played a key role in destabilizing the Gunners.
And, while the club managed to do some good business in the summer transfer window, that poor end to the campaign cost Arsenal a pretty penny. As laid out in The Herald, the difference between appearing in the group stages in the Champions League and the group stages in the Europa League is approximately $12 million (as converted on 8/18/2022). While Arsenal will presumably go deeper into the Europa League and reap some additional financial rewards, that probably won't be enough to make up the monetary gap.
Will that make a difference in the long run? Only time will tell. In the meantime, though, Kieran Tierney's knee injury is a reminder of the fine margins that determine professional sports. If things had gone differently on that day and the Scott played even one more game before feeling a click, Arsenal's campaign could have had a much happier ending.
Like Sportscasting on Facebook. Follow us on Twitter @sportscasting19 and subscribe to our YouTube channel.