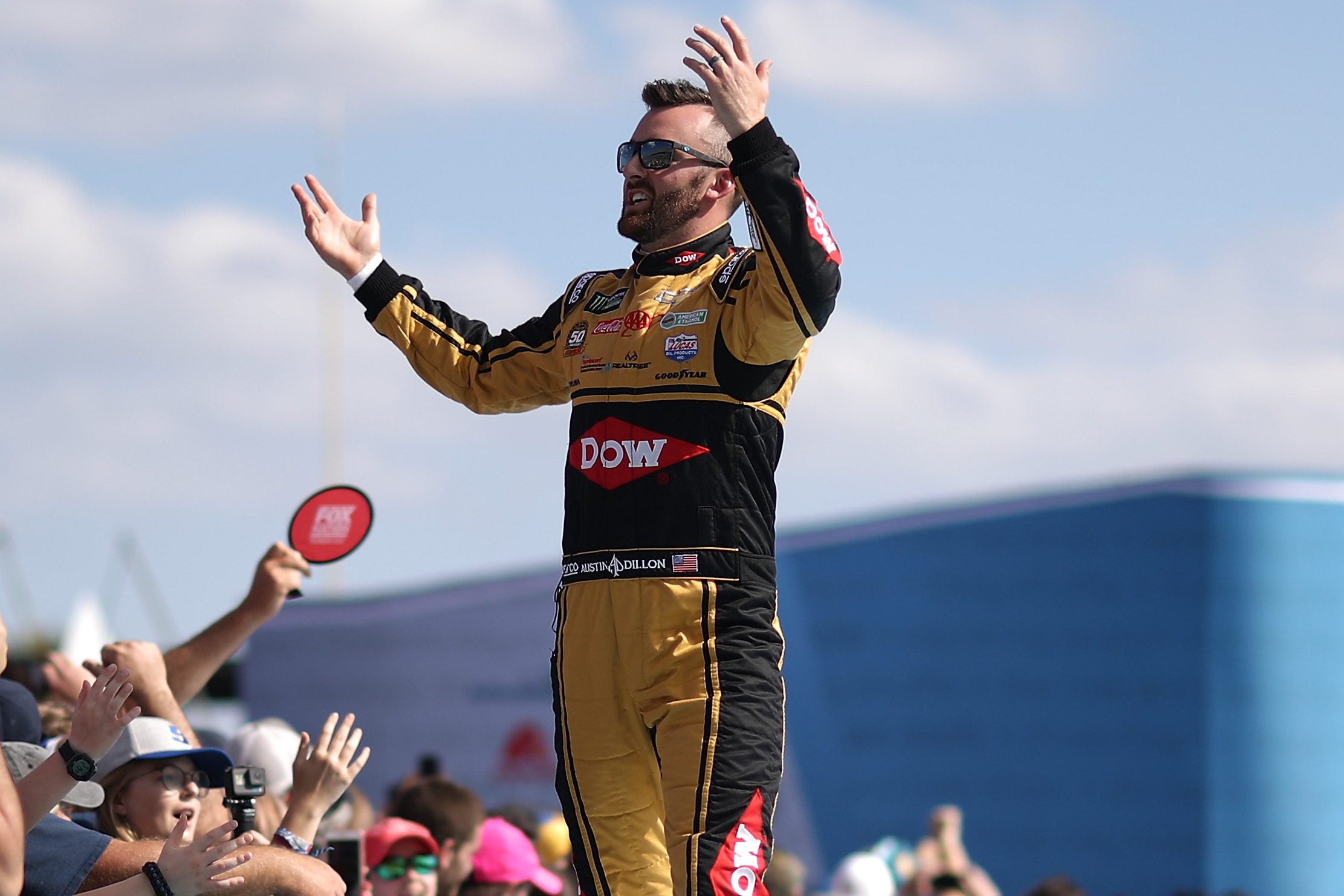 Austin Dillon Faced Intense Pressure as a 12-Year-Old in a Different Sport
NASCAR's Austin Dillon faced intense pressure as a 12-year-old in a different sport.
For many of the NASCAR drivers running the Daytona 500, the pressure is mounting. For Austin Dillon, he's already used to it. Long before his days in motorsports, Dillion was under the scrutiny of many as a 12-year-old and it had nothing to do with being the grandson of high-profiled owner Richard Childress.
Austin Dillon comes from a racing family
How can you not be a racecar driver when you're the grandson of Richard Childress? Childress is a former NASCAR driver himself and the current owner of Richard Childress Racing (RCR). Childress retired from racing in 1981 and became an owner, bringing in Dale Earnhardt to form a very potent racer/owner tandem.
Austin Dillon has continued the racing family tradition. Dillion is also the son of Mike Dillon, another former driver and general manager of Richard Childress Racing. Dillion's younger brother, Ty, is another NASCAR driver.
On Oct. 9, 2011, Austin Dillon made his debut in the NASCAR Cup Series. He finished 26th in the Hollywood Casino 400 at Kansas Speedway. a month later, RCR announced Dillon would drive the No. 3 car that Earnhardt made popular. Dillon had raced 264 times over 10 years in the Cup Series, winning three races. He's finished in the top 10 49 times.
Dillon looking for another Daytona 500 victory
In 2018, racing in the No. 3 Chevrolet that Dale Earnhardt Sr. drove most of his career, Austin Dillon wasn't much of a factor in the Daytona 500. That was until the final lap of overtime. Dillon made a late push after he spun leader Aric Almirola and then sped by for the victory, giving owner (and grandfather) Richard Childress another Daytona 500 victory in the No. 3 car. The win came 20 years after Earnhardt won and 17 years after Earnhardt's death.
"My grandfather has done everything for me and everybody knows it," Dillon said after the victory, according to ESPN. "There's a lot of pressure on me to perform because I've had a little bit of everything. But I like that pressure, the same with the No. 3, there's a lot of pressure behind it, but I'm willing to take it and go with it."
"To come back 20 years later after Dale's great victory, and to be able to celebrate 20 years later, with my grandson, it is just a storybook tale," Childress said. "It's tough on him running that 3, but we had, I'd say, 97 percent support from Earnhardt fans who wanted him to run that number."
Dillon's pressure at 12 years old came from playing baseball
Back in 2002, Austin Dillion faced pressure in a different sport. Dillion was a participant in the Little League World Series. He was a second baseman and center fielder for the Southwest Forsyth (Clemmons, N.C.) Little League team. He was 12 years old.
Typically, the life of a 12-year-old isn't pressure-packed, but Dillon remembered playing in the LLWS was a big deal and brought with it some pressure. "Back then, when you're a kid, you live life not worrying about everything and just thinking that there's always going to be another day," Dillon said in a 2013 article in The Sporting News. "That was probably the only time in my childhood that I felt like this was an important deal in Little League."
His team lost all three games and he remembers being a little intimidated on the field, especially by his opponents from New York. "They had two twin brothers that had full beards and they were the size of my dad and we were having to go play against them," Dillon said. "That was probably the most nervous I had ever been. I remember getting as low as I could in the batter's box and trying to take as many walks as I could the entire time."