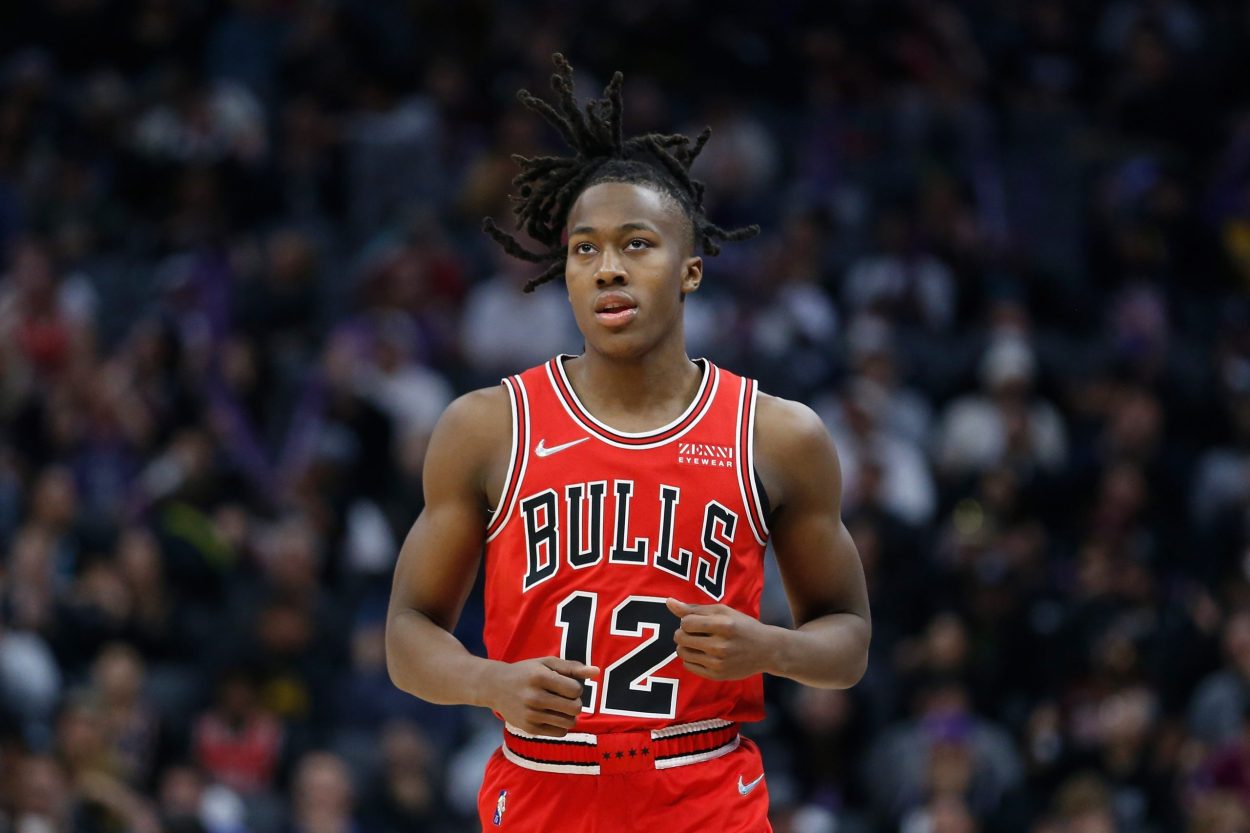 Ayo Dosunmu On the Cusp of Making Spectacular History for the Bulls
Ayo Dosunmu finds himself on the verge of a historic achievement for his hometown Chicago Bulls.
The Chicago Bulls knew Ayo Dosunmu could provide two-way value when they selected him in the second round of the 2021 NBA Draft. What they might not have envisioned is that he'd play a pivotal role for a contending team.
Dosunmu carved out a spot in Chicago's rotation early in the season. He's since become an imperative backcourt option and starting point guard for a Bulls team that has been without Lonzo Ball and Alex Caruso for large chunks of the season. The hometown kid's prowess as an on-ball defender and his development as a playmaker are both massively important to a squad seeking stability down the stretch.
The former University of Illinois star is also about to join a select group in NBA history.
Ayo Dosunmu has been a boon to this Bulls roster
Front offices around the NBA typically prioritize perceived upside and projectability when debating players during the draft process. That partially explains why Dosunmu fell to the Bulls in the second round.
Dosunmu had a stellar career at Illinois. In three seasons, the Westinghouse High School product averaged 16.7 points, 4.8 rebounds, and 3.9 assists. He made All-America First Team in his senior season, averaging 20.1 points, 6.3 boards, and 5.3 dimes.
But nothing about Dosunmu's game jumped off the page.
Although he showed bursts throughout his Illini career, Dosunmu didn't have the most spectacular athleticism. He shot the ball well from beyond the arc in his senior campaign, but there was no telling how his game would translate to the NBA. Plus, his age probably didn't help matters. However, that experience has made all the difference.
The rookie guard has excelled for a depleted Bulls team and made his mark in an incredibly deep draft class. In 29 games as a starter, Dosunmu is averaging 11.2 points, 5.9 assists, and 3.8 rebounds on 62.5% true shooting. He understands when to attack, looks for his shot as a mid-range scorer, and spaces the floor as a catch-and-shoot guy. The 22-year-old also excels filling the lane in transition and is making consistent gains as a playmaker in the open floor.
Dosunmu's defensive acumen is every bit as impressive. He routinely takes on the most challenging assignments and seems to make adjustments when facing elite guards for the second time.
Chicago's breakout star has kept the Bulls afloat amid all the backcourt injuries. It's fitting, then, that Dosunmu is about to make history.
Dosunmu set to join an exclusive group of second-round picks in NBA history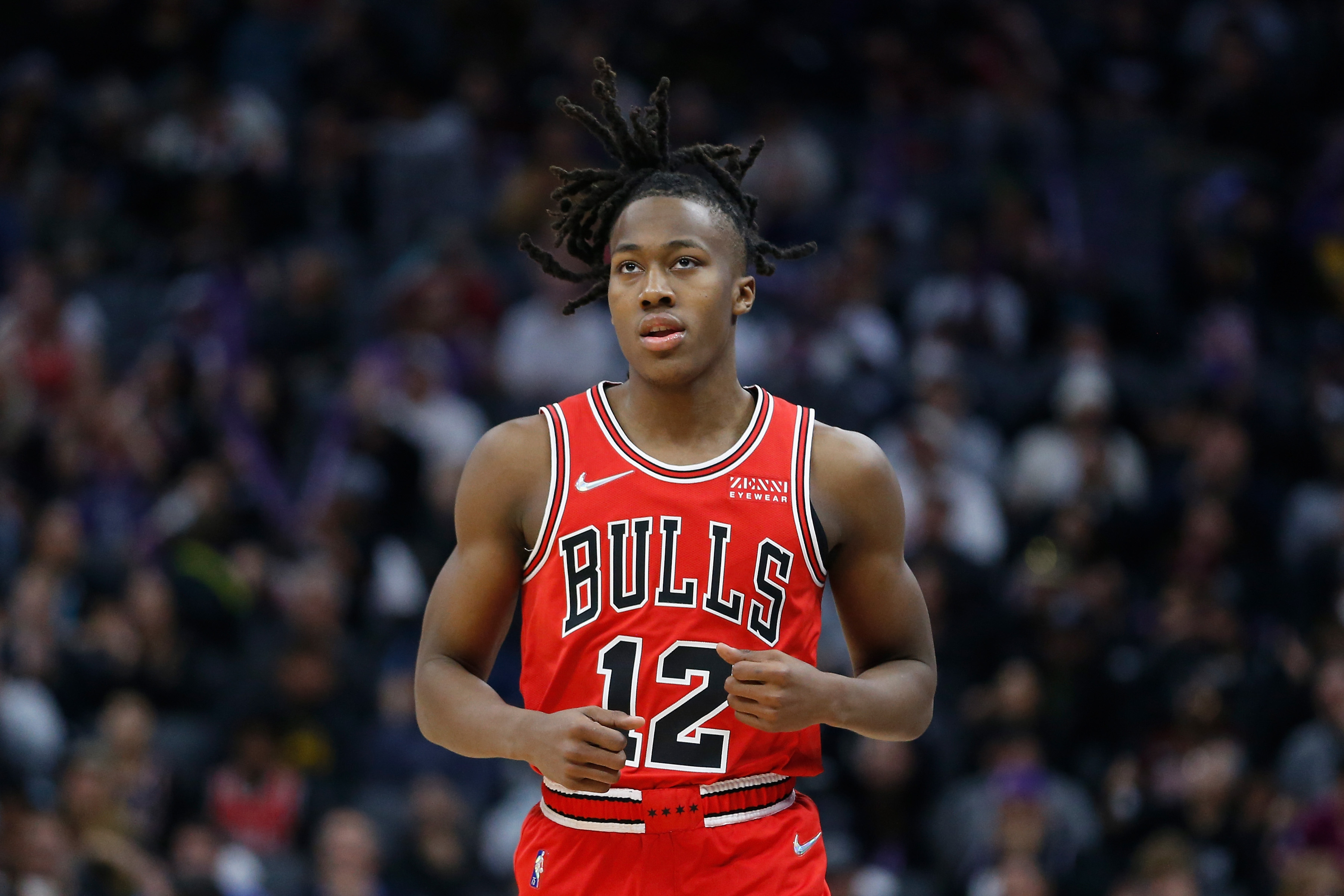 Very few second-round picks have established themselves on playoff teams. Ayo Dosunmu has done just that for a Bulls team that has experienced many roster complications. As a result, he's closing in on an unprecedented achievement.
According to Jamal Collier of ESPN, Dosunmu is about to become the sixth rookie second-round pick in the last 25 years to average at least 25 minutes for a playoff team. That list includes 2016-17 Rookie of the Year and current Indiana Pacers guard Malcolm Brogdon.
Bulls head coach Billy Donovan lauded the young guard for his ability to adapt on the fly.
"This guy has had to absorb a lot, and if he didn't perform well, people would be like, 'It's expected, he's a young guy and it'll take some time,'" Donovan said, via ESPN. "But he's responded to everything."
Now, Dosunmu's Bulls teammates see stardom on the horizon. Zach LaVine and Draymond Green both hailed him as the steal of the draft. Indeed, Dosunmu has proved plenty of scouts wrong this season.
However, before he realizes his star potential, Dosunmu must prepare for another role change. If the Bulls ever get healthy, that is.
Back to the bench?
Lonzo Ball is still a ways away from making his return to the court. But when he does, Dosunmu must show the adaptability that has made him such an essential part of this Bulls team.
For all the two-way abilities Dosunmu has displayed since his insertion into the starting lineup, he might be even more valuable coming off the bench. Ayo can be a combo guard, logging minutes alongside other starters. Simultaneously, he can serve as the primary ball-handler in the second unit.
Dosunmu has filled the starting point guard position admirably. He'll have earned his place in NBA history. But for the Bulls to make a deep playoff run, he likely has to prepare for a bit of a reduced role.
Stats courtesy of Basketball Reference and CBB Reference.