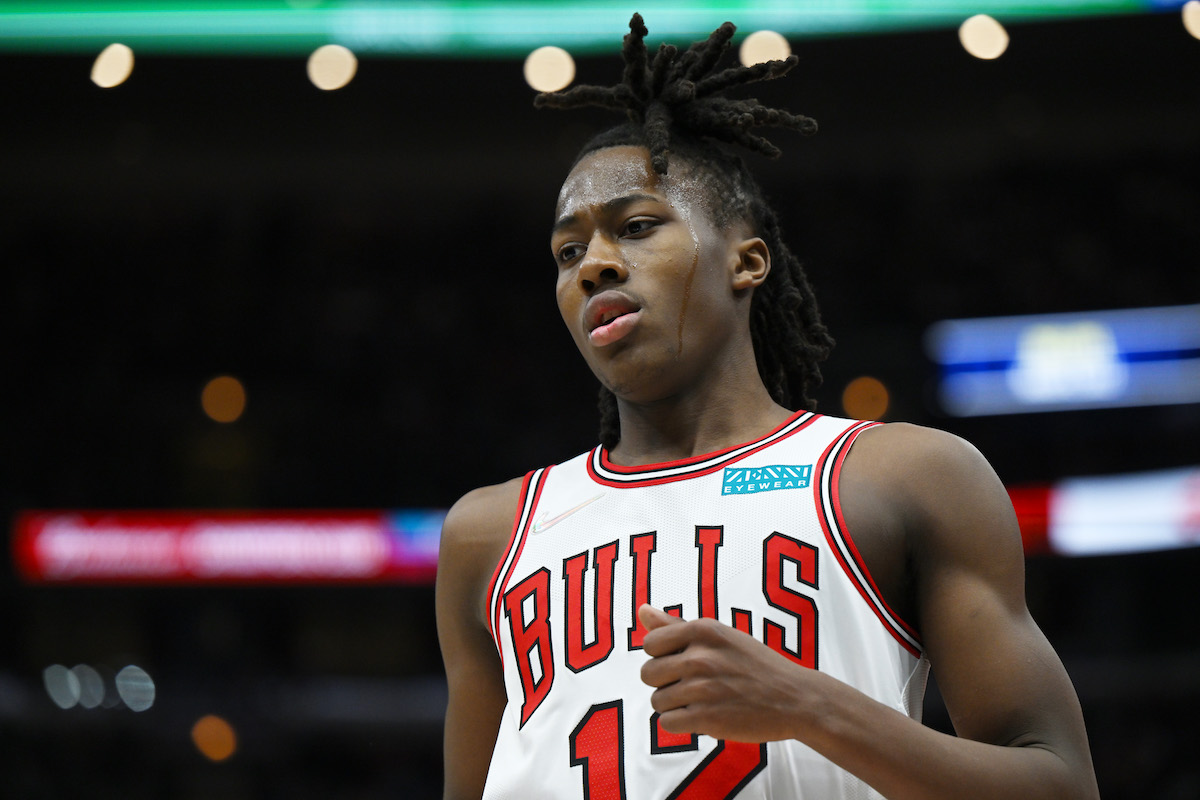 Ayo Dosunmu Bolstering Both Chicago Bulls and Stellar NBA Rookie Class
Ayo Dosunmu started as a second-round pick and is already a standout member of the Chicago Bulls thanks to his growing offensive game and stifling defense.
Ayo Dosunmu may have fallen to the second round of the 2021 NBA draft, but he's already emerging as a gem for both a stellar rookie class and his hometown Chicago Bulls, who are granting him more and more time on the floor and reaping the rewards.
DeMar DeRozan's scoring exploits (justifiably) continue to draw most of the headlines for the Eastern Conference's No. 1 seed, and plenty of star talent resides in the Windy City at this point in time. But Dosunmu is proving vital to the Bulls' efforts on both ends of the floor and increasing his individual stock on what seems like a nightly basis.
Trae Young, important as he is to an Atlanta Hawks outfit trying to climb the Eastern standings with a healthier crew, was the latest victim, and he won't be the last on Dosunmu's list.
Ayo Dosunmu went from Illinois star to second-round pick to surging rookie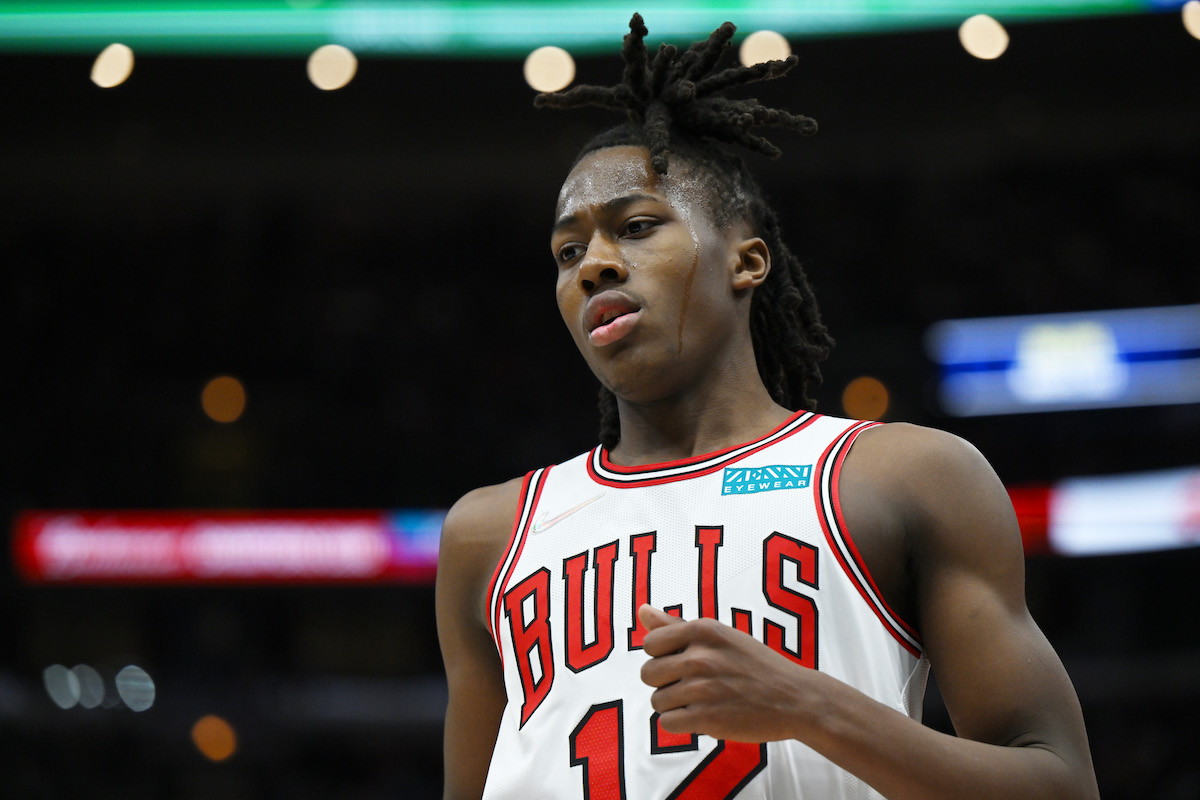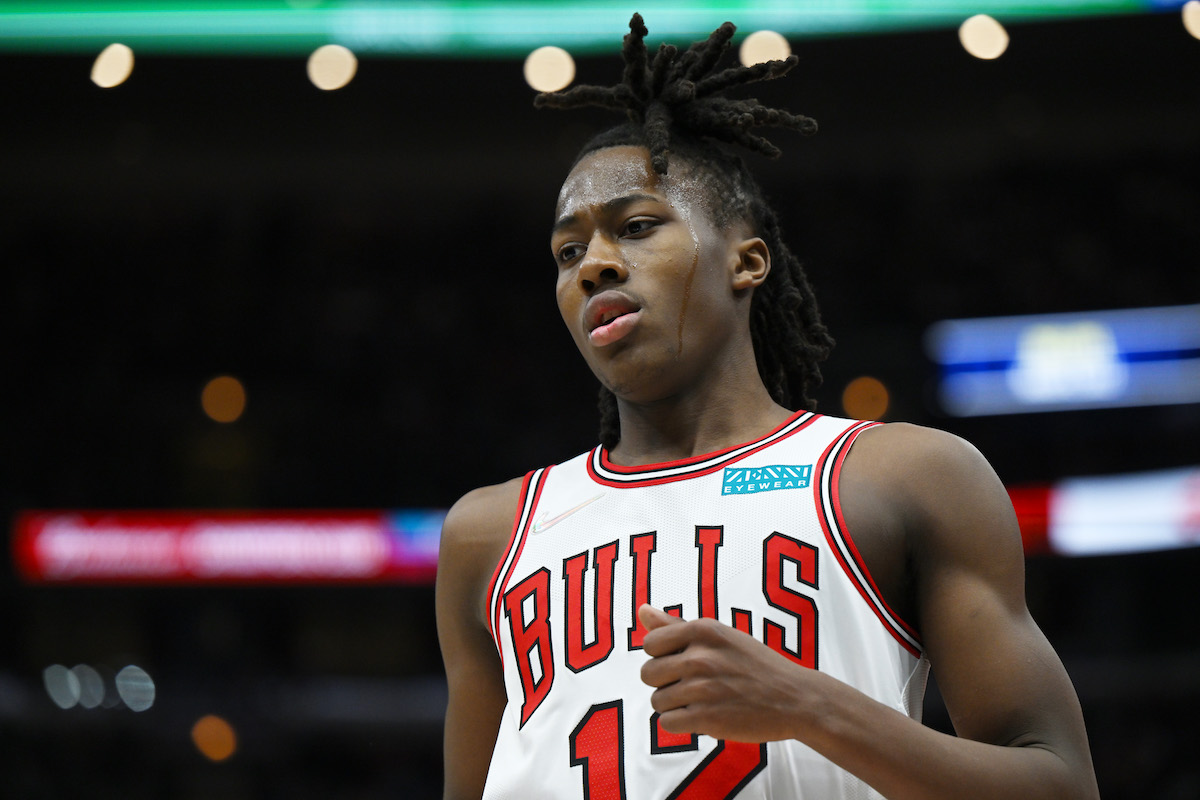 The very fact Dosunmu gets to contribute to his hometown team in such a big way shouldn't go overlooked.
Born in Chicago and attending Morgan Park High School on the south side of the city, he emerged as a 4-star recruit, per 247Sports' composite rankings, ranking No. 32 in the 2018 class. Receiving offers from plenty of powerhouse programs such as Kansas, Ohio State, Connecticut, and USC, he chose to stay home and suit up for the Fighting Illini, where he developed into a 2020-21 consensus All-American and Wooden Award finalist.
After averaging 20.1 points, 6.3 rebounds, 5.3 assists, 1.1 steals, and 0.2 blocks as a junior, Dosunmu entered the 2021 NBA draft and wound up with the local Bulls, who are already letting him defy portions of his scouting report.
He was supposed to be a streaky marksman with inconsistent jump-shooting form who displayed some hesitation to pull the trigger, but he's knocking down 41.3% of his long-range hoists while taking 2.3 per game. He was supposed to be a skilled ball-handler who sometimes found himself overdribbling and committing unnecessary turnovers, but he's coughing it up just 1.2 times per contest.
He was supposed to be less appealing because of his age (he turned 22 in January), but that shouldn't matter when he's already contributing to this extent and displaying far more upside than originally thought possible.
Dosunmu is already contributing to the Bulls' success
Though they're still rock-solid for a first-year player, Dosunmu's NBA stats don't immediately leap off the page. On the season, he's averaging just 8.2 points, 2.9 rebounds, 3.1 assists, 0.7 steals, and 0.4 blocks while slashing 52.3/41.3/67.7.
But dive deeper in any number of ways and the impact becomes crystal clear.
First, there's his recent form.
Since entering the starting lineup against the Boston Celtics on Jan. 15 — a spot in the pecking order he hasn't relinquished during any contest for which he's been healthy— the 6-foot-5, 200-pound guard is averaging 11.8 points, 4.3 rebounds, 6.6 assists, 1.2 steals, and 0.5 blocks while shooting 53.0% from the field, 40.9% from downtown, and 83.3% from the stripe.
Then, there's the defensive impact that isn't fully captured by those steal and block numbers.
Dosunmu doesn't just guard opposing backcourt threats so much as smother them. In fact, that might still be selling his perpetual motion, physicality, and sticktoitiveness short. He treats his adversaries like reflections in a looking glass, mirroring every movement without ceding an inch of ground.
Trae Young was the latest to feel his wrath during a nail-biting Bulls win coming out of the All-Star break.
Dosunmu helped blanket him throughout the proceedings as Chicago held him to 3-of-17 shooting from the field and forced four turnovers. But no play stood out more than a sequence with just 40 seconds left during which the rookie, operating with five fouls, fought through a pair of screens from Danilo Gallinari and Clint Capela, rejecting any efforts by teammates to switch, stuck with Young in a one-on-one situation, blocked his shot, and collected the board to keep the Chicago deficit at a single point.
"Really just try to focus on, try to remember all his combinations. Because I knew the good player he is, All-Star, they always go to their go-to moves when it's winning time," Dosunmu said about his mentality after the game, per K.C. Johnson of NBC Chicago. "I just wanted to give him length. Of course, not give up a three. And just try to contest without fouling. And that's what I did."
It's par for the course for a rookie guard who already ranks in the 65th percentile as an isolation defender and displays enough off-ball discipline to sit in the 85th percentile when checking spot-up snipers. He's still growing in so many defensive areas, but the impact in certain situations is already immense, especially as he gains more confidence in his abilities at the sport's highest level.
Of course, that's saying nothing about the offensive strides. Dosunmu has begun to create more looks off the bounce, figuring out how to create separation against NBA defenders. He's making more advanced reads and split-second decisions as a passer. And above all else, he's ingratiating himself to his teammates with his work ethic and on-court contributions.
"He continuously keeps getting better. And that's what you want to see in a young guy," DeRozan explained. "His confidence at both ends, how comfortable he's becoming, understanding how to play these top players in this league. Taking on the challenge every single night, never complaining about it. He watches film. He studies his mistakes. He tries to get better every single day and it shows."
2021-22 rookie class is littered with future stars, and Dosunmu belongs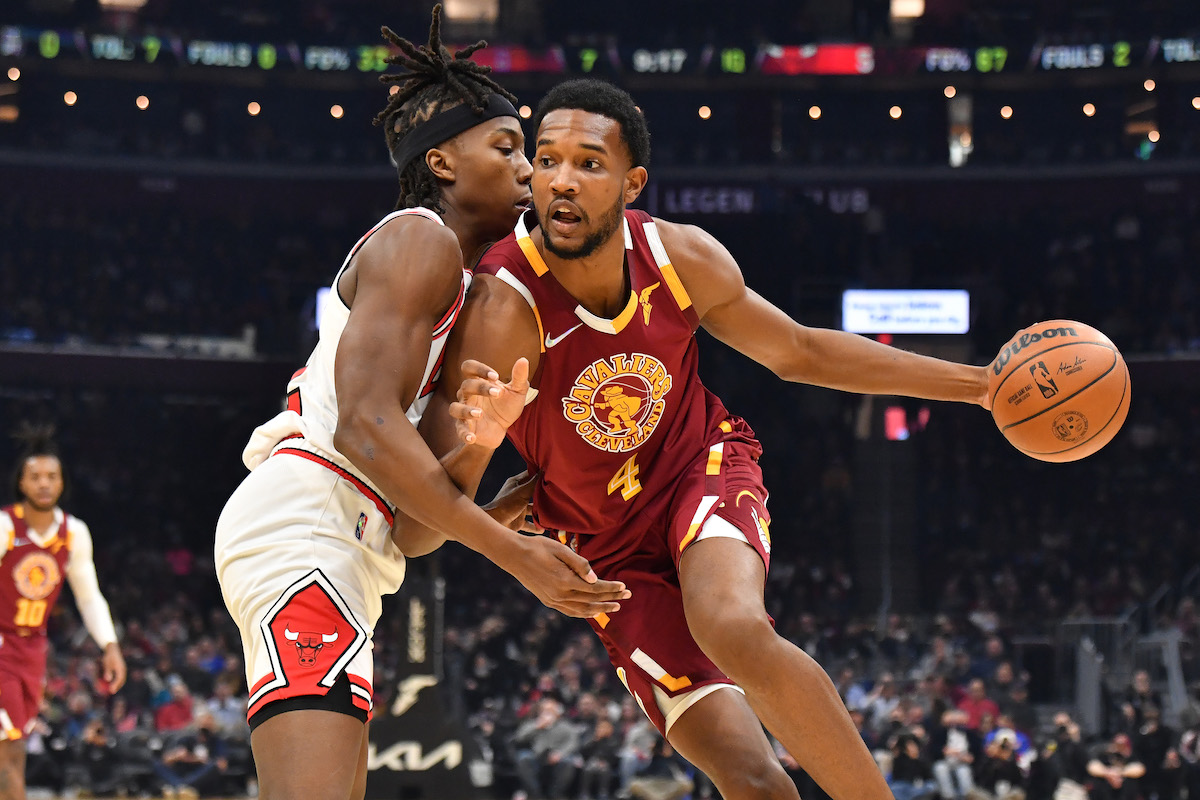 Even if he continues on this unfettered upward trajectory, Dosunmu isn't going to win Rookie of the Year. That much is basically guaranteed at this point in the proceedings, and that's OK.
Evan Mobley and Scottie Barnes are battling it out for the top spot on the first-year ladder, and they're receiving challenges from a litany of players, including a quickly developing Cade Cunningham, a quietly steady Franz Wagner, another defensive menace in Herb Jones, and the flashy Oklahoma City Thunder passer by the name of Josh Giddey.
That's to say nothing of other notable contributors like Chris Duarte, Jonathan Kuminga, Omer Yurtseven, Alperen Sengun, Cam Thomas, Davion Mitchell, Ziare Williams, and Bones Hyland, not to mention struggling rookies with immense potential in Jalen Suggs and Jalen Green.
The depth of this class is astounding, and Dosunmu fits right in as a leading candidate for an All-Rookie spot who has a chance to become one of the most notable products despite the fact 37 players came off the board before he heard his name called.
The Bulls, in particular, should be thrilled he lasted that long.
All stats, unless otherwise indicated, courtesy of NBA.com or Basketball Reference and accurate through games on Feb. 24.