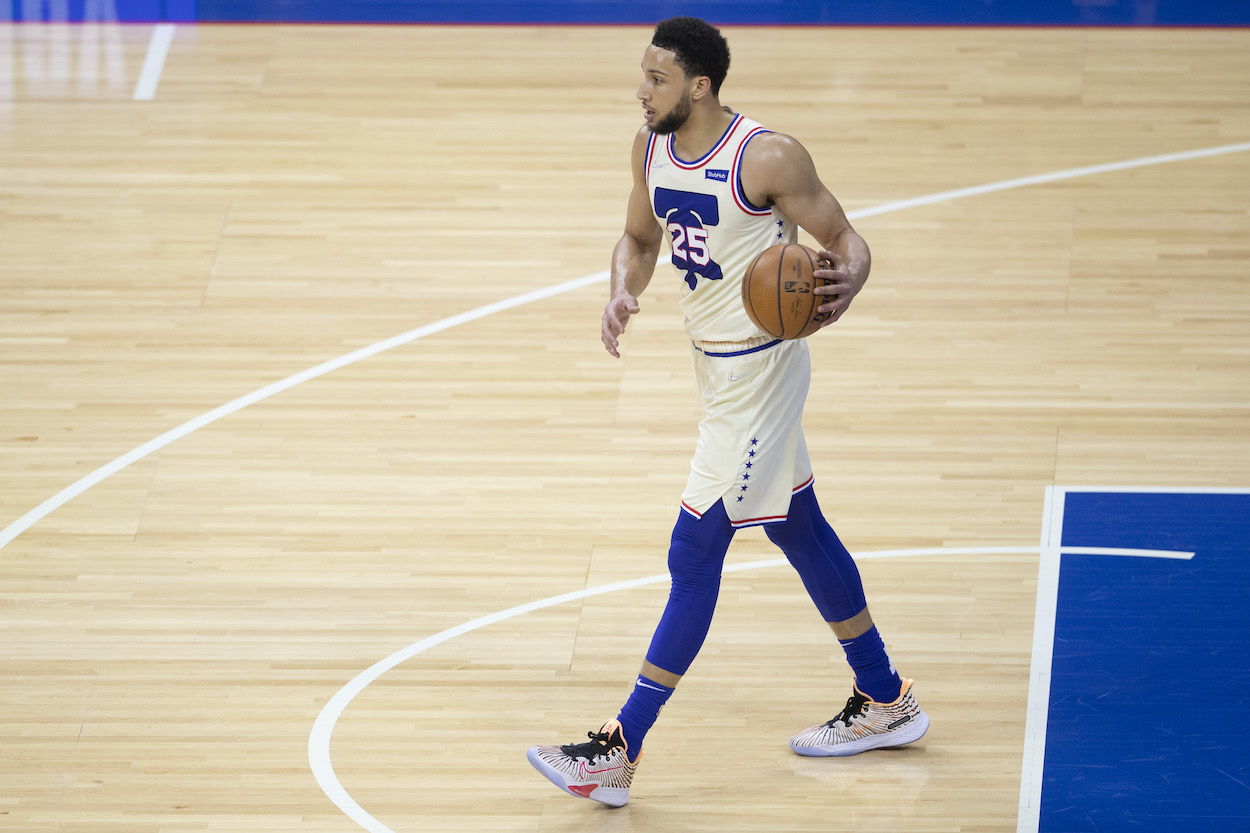 Ben Simmons Is Reportedly Prepared to Pull a $33 Million Power Move if the 76ers Don't Grant His Wish
According to ESPN's Ramona Shelburne, Ben Simmons is prepared to sit out the entire season if the 76ers don't trade him before the deadline.
Ben Simmons' future with the Philadelphia 76ers is murkier than it's ever been, as the disgruntled point guard is still holding out hope that he'll be dealt to another team before the NBA trade deadline. The Sixers have been working the phones for months, but it's starting to look less and less likely that they'll be able to strike a deal by February 10.
According to Ramona Shelburne of ESPN, if Simmons' wish isn't granted before the deadline, he's willing to forfeit his $33 million salary by boycotting the entire season.
Ben Simmons no where to be found with the trade deadline looming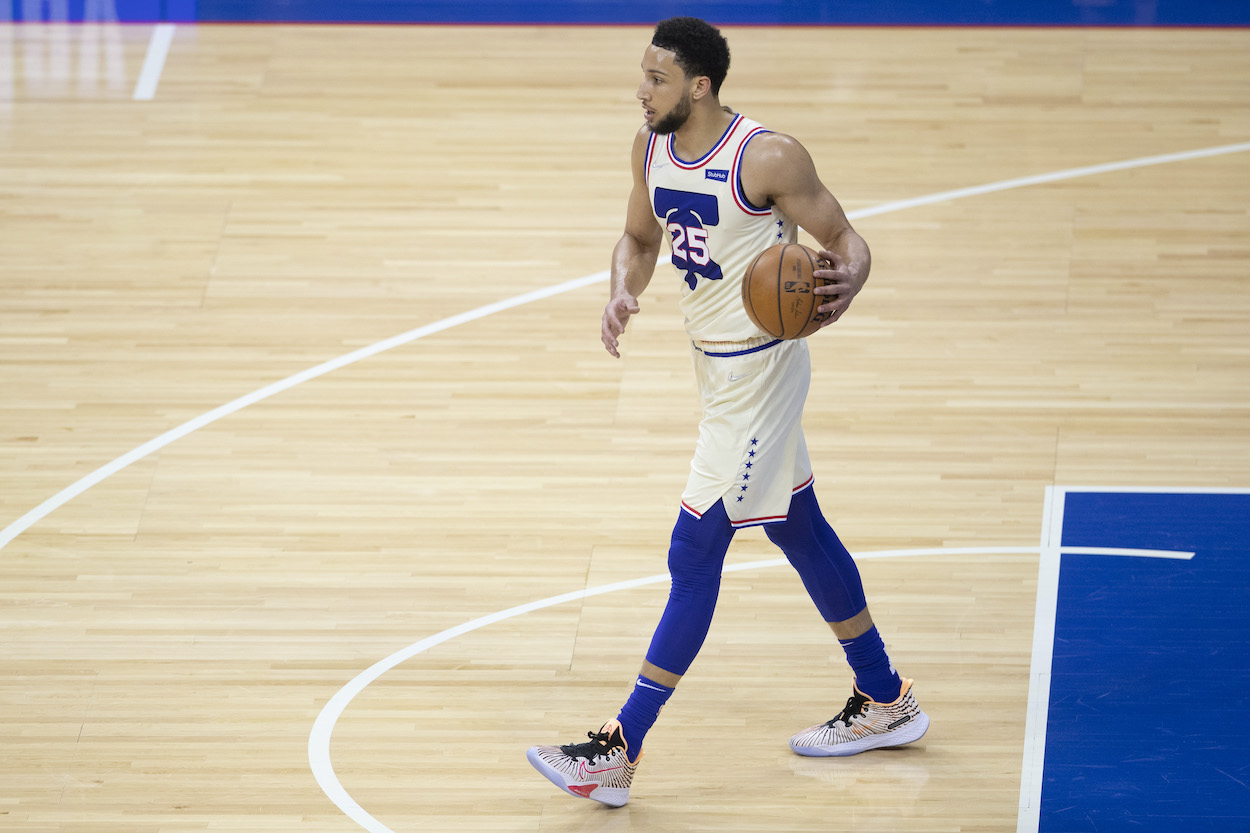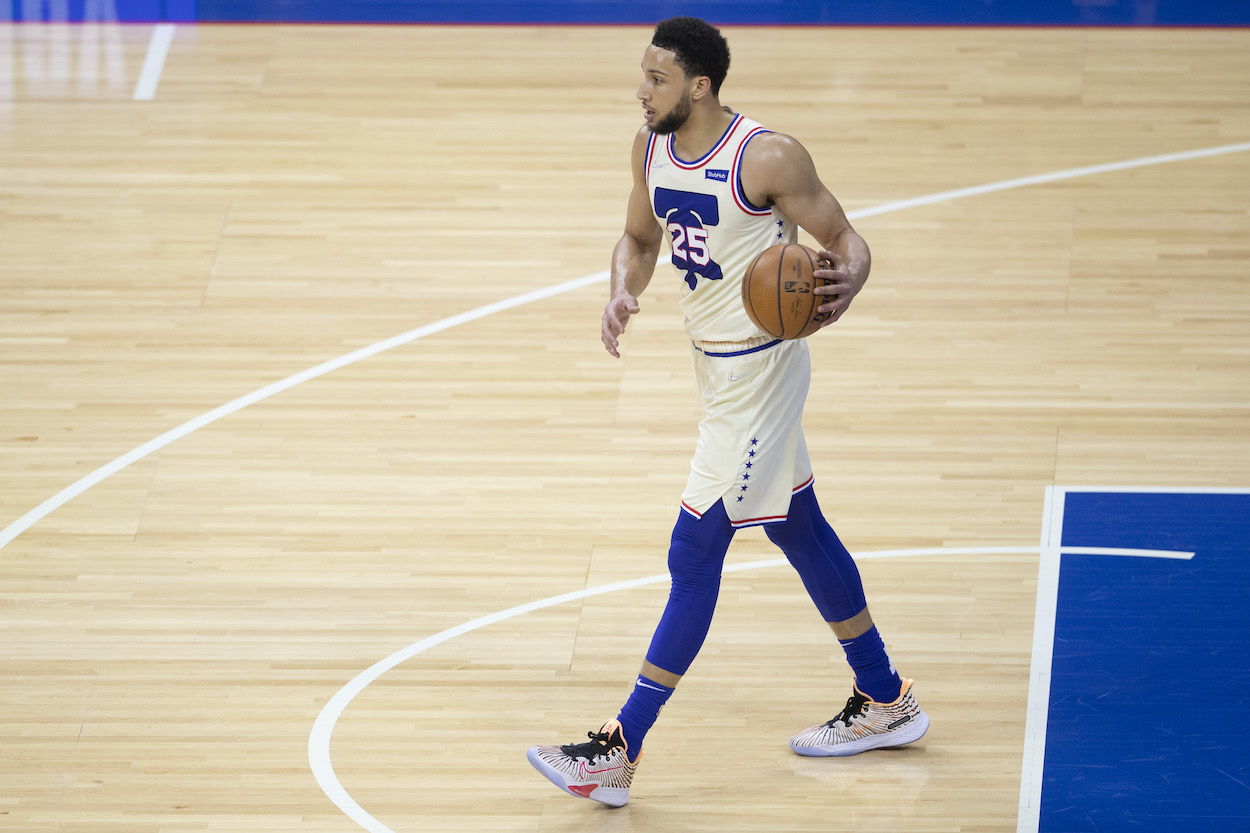 The 76ers are already halfway through their season, and Simmons hasn't shown up for a single game yet. The three-time All-Star remains off the court as he works to better his mental health.
With Simmons out of the lineup, Philadelphia has been searching far and wide for a potential deal before the NBA trade deadline, but president of basketball operations Daryl Morey is totally content with holding onto the point guard for another few months if the right offer never arises.
So, here we still stand in this seemingly never-ending staredown.
If the Sixers don't find a deal for Simmons by February 10, it'll be fascinating to see how he handles the rest of the season. According to a recent report, though, we might already know exactly what he'll do.
Simmons reportedly prepared to pull a $33 million power move if the 76ers don't grant his wish
Simmons has had no problem racking up millions of dollars in fines this season just to send the 76ers a message. But unfortunately for him, Philadelphia doesn't seem to be concerned with that message.
Morey isn't bending over backwards to give Simmons exactly what he wants. If the right trade offer comes across his desk before February 10, he'll pull the trigger. But that's looking less and less likely with each passing day.
So, would Simmons be willing to forfeit his entire $33 million salary by not showing up for work all year? According to Ramona Shelburne of ESPN, who appeared on an episode of NBA Today this week, that answer is yes.
"He does want to move on, of course, and restart his life and his career, but he's been going very diligently to see, to do work with his therapist, and I think the sense is if it takes the entire season to trade him, if it takes all year for the Sixers to find a trade that's acceptable for them, he's prepared for that.

"It sounds unbelievable to think like a guy who is still getting fined for every game, for every practice, for every weight lifting session that he's missing … He's OK if he goes the whole season if that's how it goes."

Ramona Shelburne
This saga might last a lot longer than we anticipated.
Which side blinks first?
The 76ers would love to trade Simmons for a superstar at some point in the next few weeks, but no team seems to be interested in giving away a top-30 player for the star point guard. And even though Philadelphia is missing their second-best player, it's still just 2.5 games back of the No. 1 seed because Joel Embiid is playing at an MVP level.
There's no rush to fold to Simmons' demands just to end this drama once and for all. Don't be surprised if this drama leaks over to the 2022 offseason and Simmons is out $33 million.
Like Sportscasting on Facebook. Follow us on Twitter @sportscasting19.