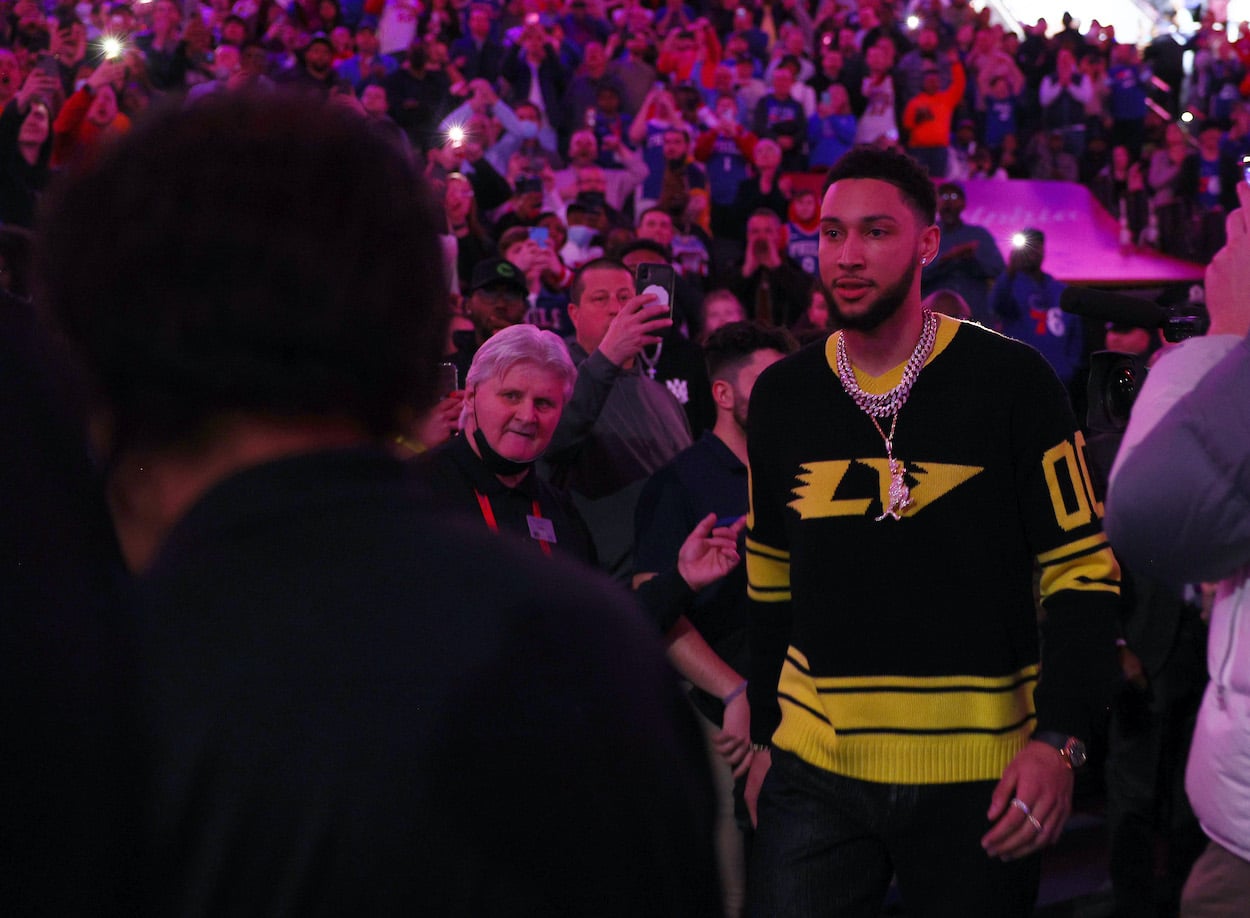 Ben Simmons Shocks 76ers Fans With a Glowing Review of His Time in Philly
Ben Simmons recently offered some surprising commentary about his time in Philadelphia.
After Ben Simmons demanded a trade from the Philadelphia 76ers and refused to show up for work until that happened, it seemed crystal clear that he wanted nothing to do with the city or its fans ever again. His hatred would've been warranted, too, considering the entire fan base turned on him after the Sixers' embarrassing playoff loss to the Atlanta Hawks in 2021.
But it turns out there was never any hatred at all.
In a recent interview, Simmons turned some heads by calling his experience in Philly "incredible" and saying the fans are "unbelievable." Is Simmons doing some damage control, or did everyone get this saga completely wrong?
Ben Simmons surprisingly gives a glowing review of his time with the 76ers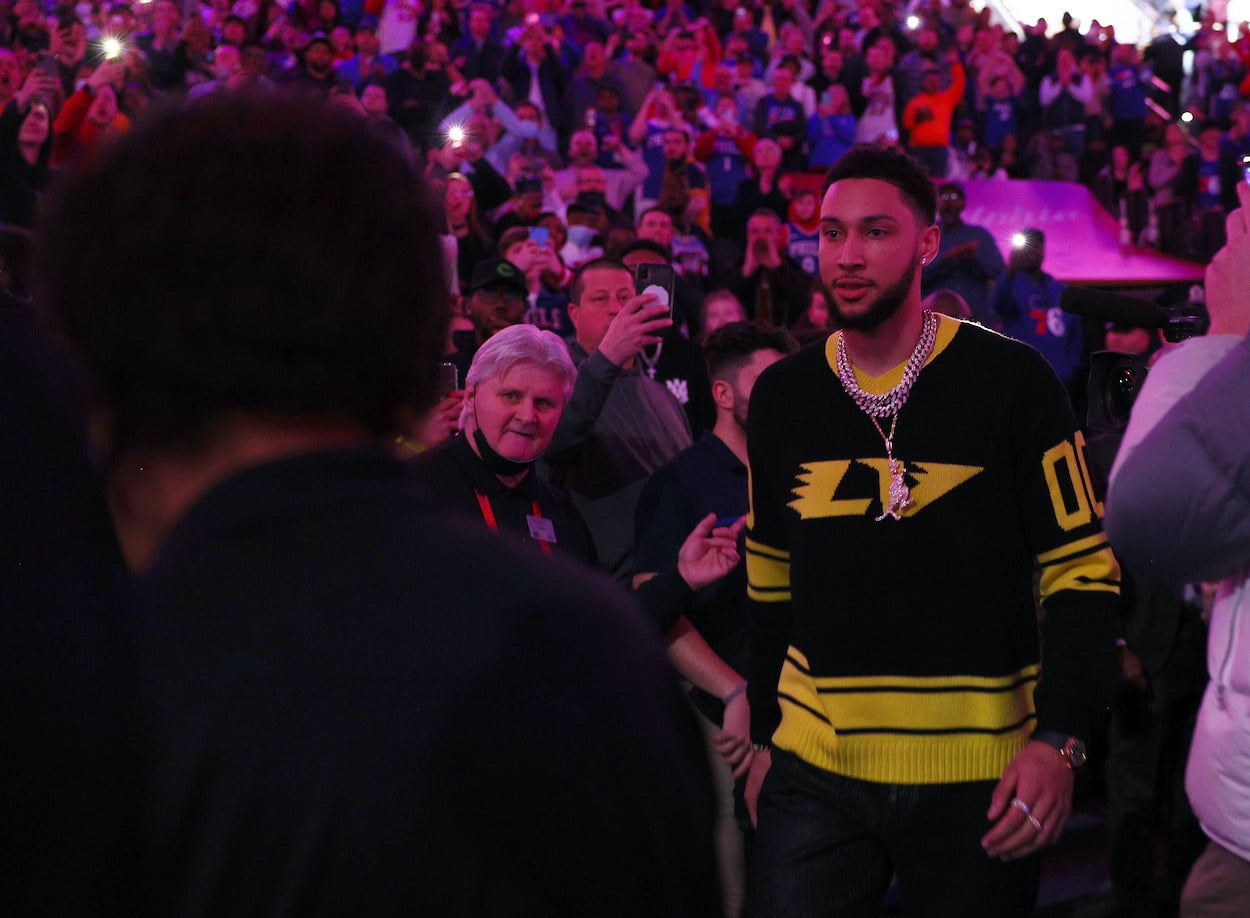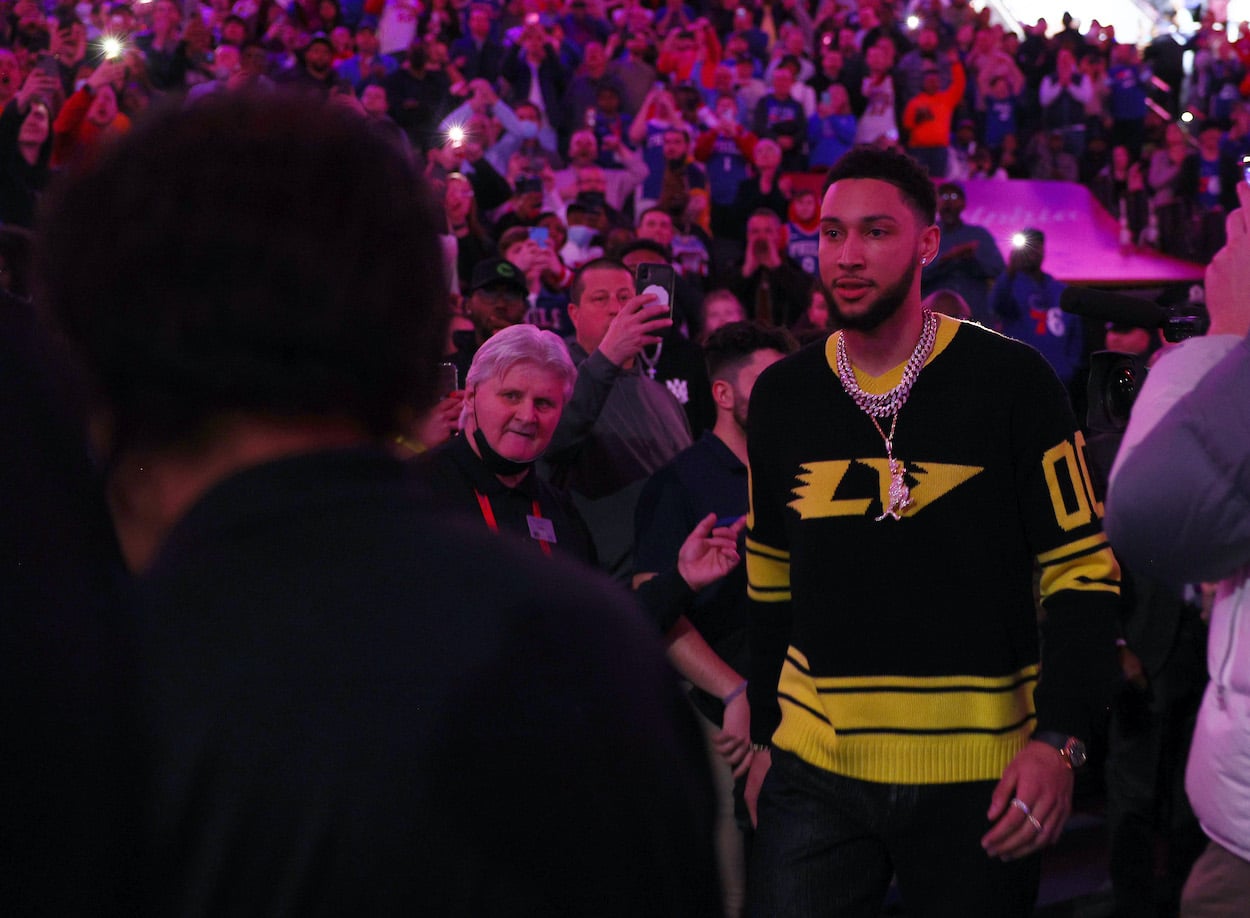 76ers fans were convinced Simmons hated them and the city of Philadelphia based on the way he forced his way out of town. They didn't exactly care much considering they hated him just as much, but it turns out Simmons still has love for the city.
"Philly is obviously a sports city, and my experience playing there was incredible," Simmons said on the most recent episode of JJ Redick's The Old Man and the Three podcast. "Like, for the most part, it was incredible. I had a great time. The fans are unbelievable. I still have an apartment there so I do own some real estate in Philadelphia still. I feel like I'm a part of Philly still."
It wasn't always sunshine and butterflies for Simmons in Philadelphia, though. The point guard did admit that he hated how the local media and Philly fans would criticize him every time he posted something other than basketball on his social media.
Simmons is enjoying life with less pressure on his shoulders, but a part of him will never leave Philadelphia.
"It's just unique," Simmons said. "Even being in Brooklyn now, it's completely different. This is a different experience for me. And you know I value that time I did spend in Philly because I was able to learn and grow in that city. I got friends for life there. My brother lives there. I got family there. So yeah, Philly's great. I think people have like a thought that they think I hate it." 
I wonder what gave them that impression.
Like Sportscasting on Facebook. Follow us on Twitter @sportscasting19.