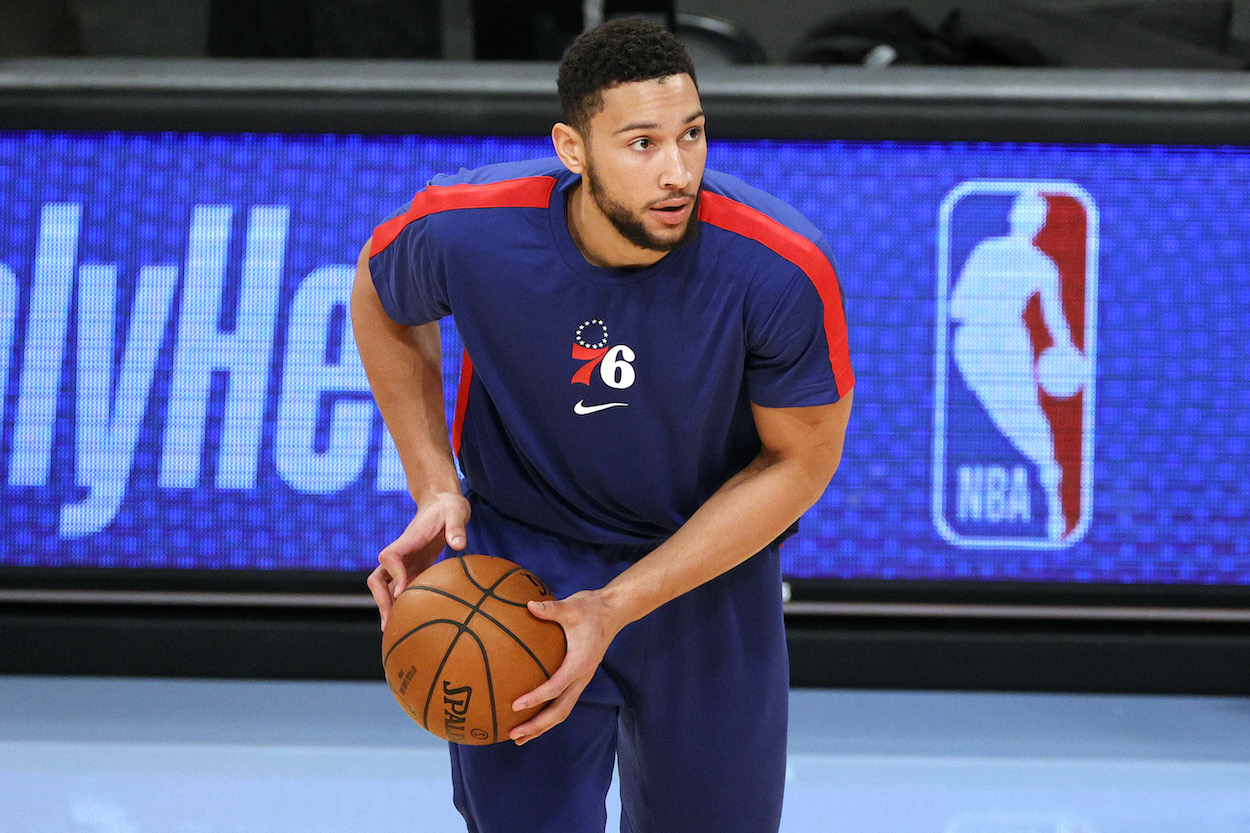 Ben Simmons Is Suddenly More Tradable for the 76ers Thanks to a Single Change on the NBA Calendar
The possibility of finally trading Ben Simmons becomes much easier for the Philadelphia 76ers after December 15.
Ben Simmons trade rumors have engulfed the Philadelphia 76ers over the past few months, and yet, he remains on the roster more than a quarter of the way through the season.
The Sixers are still interested in shipping Simmons out of town, but they haven't received a trade offer juicy enough for them to finally pull the trigger. That could change soon, though, as dozens of players around the NBA just became trade-eligible for the first time this year.
76ers continue to seek out a superstar in return for Ben Simmons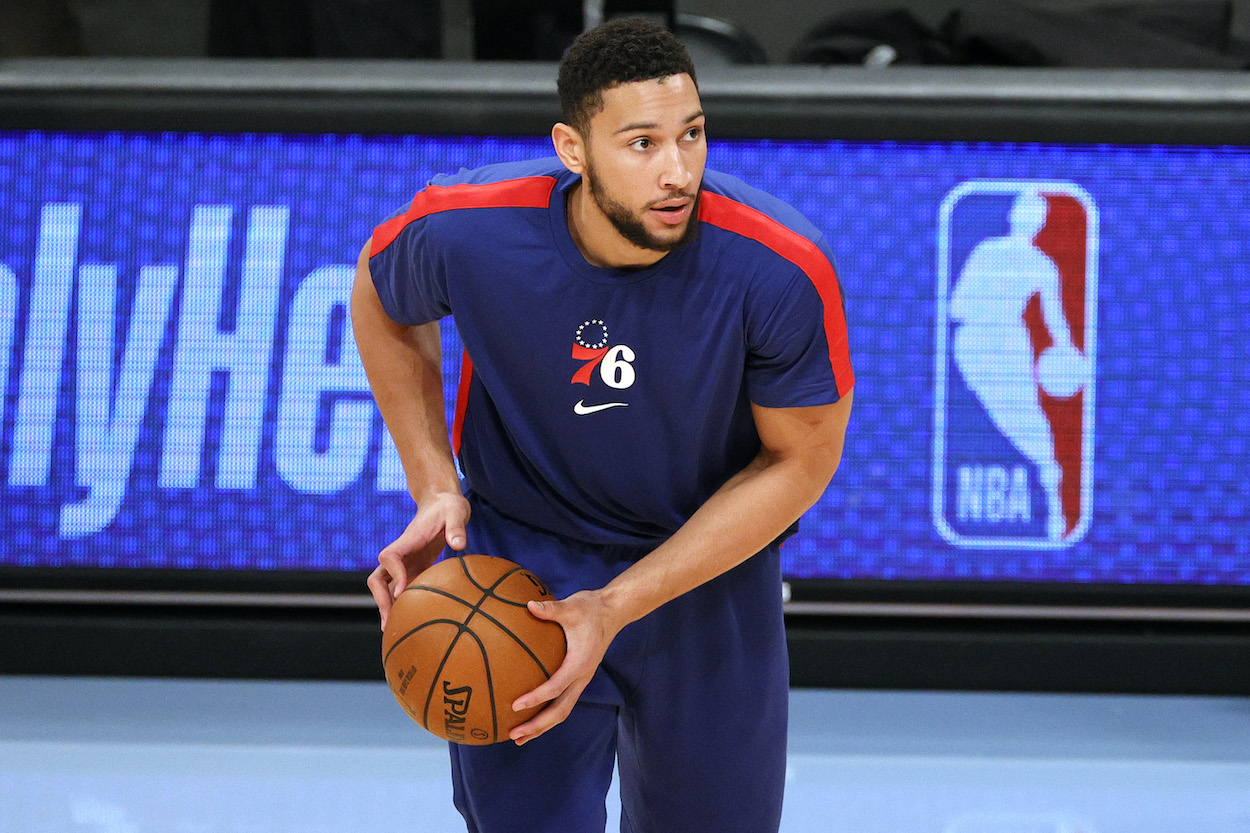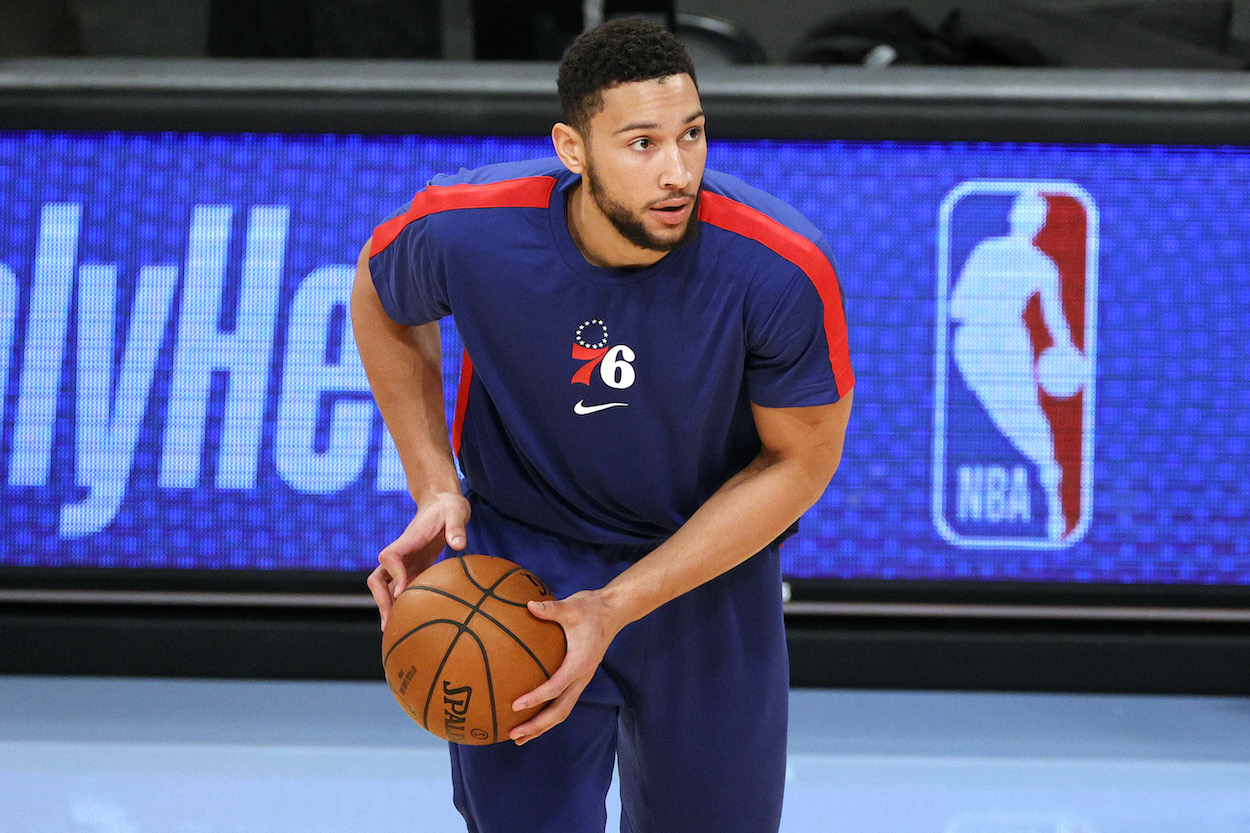 We're more than a quarter of the way through the NBA season, and Ben Simmons is still a member of the Philadelphia 76ers.
Well, sort of.
Sure, he's still on the roster, but Simmons hasn't been around the rest of the team for weeks. The three-time All-Star hasn't appeared in a single game for the 76ers, and he doesn't plan on suiting up for Philadelphia ever again.
It's up to Daryl Morey, the Sixers' president of basketball operations, to find a trade suitor willing to give up a hefty package for Simmons before February's deadline. That package doesn't exist in the market right now, but Morey has made it clear he's willing to wait as long as possible for it to appear.
On Wednesday, December 15, however, Morey's job will become a whole lot easier.
Simmons just became more tradable thanks to a change in the NBA calender
There haven't been any trades in the NBA since the season got underway, and there's a reason for that. Not every player around the league has even been trade-eligible for the first two months of the season.
That changes on December 15.
On Wednesday, players who signed free-agent deals this past offseason will become trade-eligible for the first time this year, and Morey should be licking his lips. He's been negotiating with teams that don't have their full rosters available to offer in a deal. Now, they do.
It's time for Morey to take advantage and start making more calls as soon as this week.
New trade targets for the 76ers
More than 100 players just became trade-eligible for the first time this season. So, which ones could be potential targets for the 76ers in a Simmons deal?
Let's start with the New York Knicks, a team that has reportedly shown some recent interest in Simmons. Kemba Walker, Evan Fournier, Alec Burks, Nerlens Noel, and Taj Gibson all become trade-eligible on Wednesday. We already know Tom Thibodeau isn't a fan of Walker, so swapping one disgruntled player for another could make a ton of sense for both sides. The Sixers would need a few more pieces or draft picks in return to even consider that deal, but it's one to keep an eye on for sure.
And what about the San Antonio Spurs? Philadelphia would most likely want Dejounte Murray in any potential trade, but newly eligible Doug McDermott and Bryn Forbes could be intriguing pieces to sweeten the deal.
The Los Angeles Lakers could also be interested in Simmons for the right price. With Carmelo Anthony, Malik Monk, Kendrick Nunn, Wayne Ellington, and more becoming trade-eligible on Wednesday, could the Lakers now put together an enticing package?
Things are about to heat up in the City of Brotherly Love.
Like Sportscasting on Facebook. Follow us on Twitter @sportscasting19.