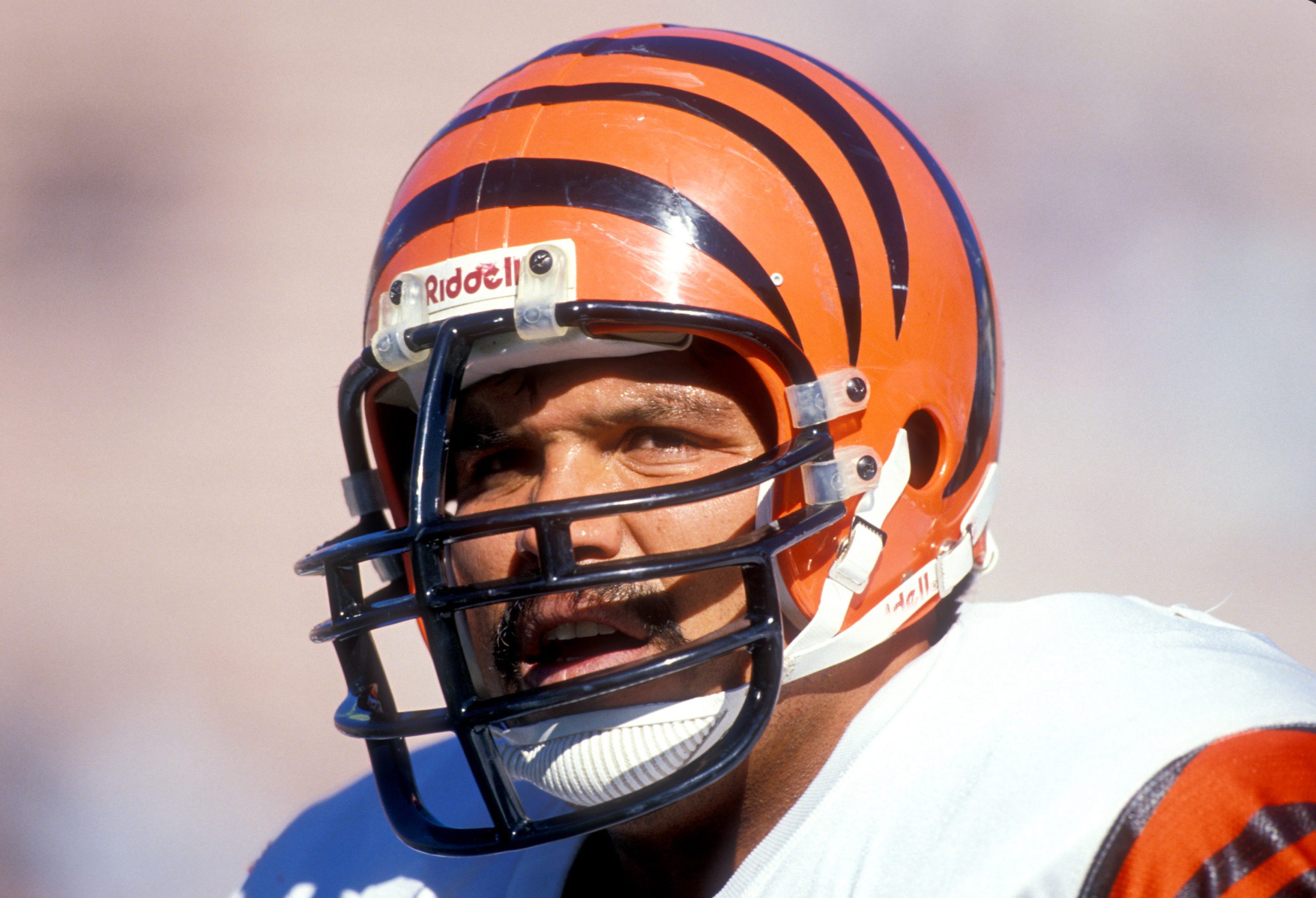 Bengals HOFer Anthony Munoz Hoping for More Rust Than Rest From Titans RB Derrick Henry
Hall of Famer Anthony Munoz said he believes his former team can play with anyone in the playoffs.
Saturday marks the return of Tennessee Titans running back Derrick Henry. Last year's rushing leader, Henry has been sidelined since being placed on IR Nov. 1 with a fractured foot. Henty's Titans face the Cincinnati Bengals on Saturday for the right to play for the AFC title. Former Bengals All-Pro tackle Anthony Munoz knows Henry is a game-changer and told Sportscasting he's hoping rust wins out over rest when it comes to the Tennessee running back.
Anthony Munoz said the return of Derrick Henry will provide a psychological lift for the Titans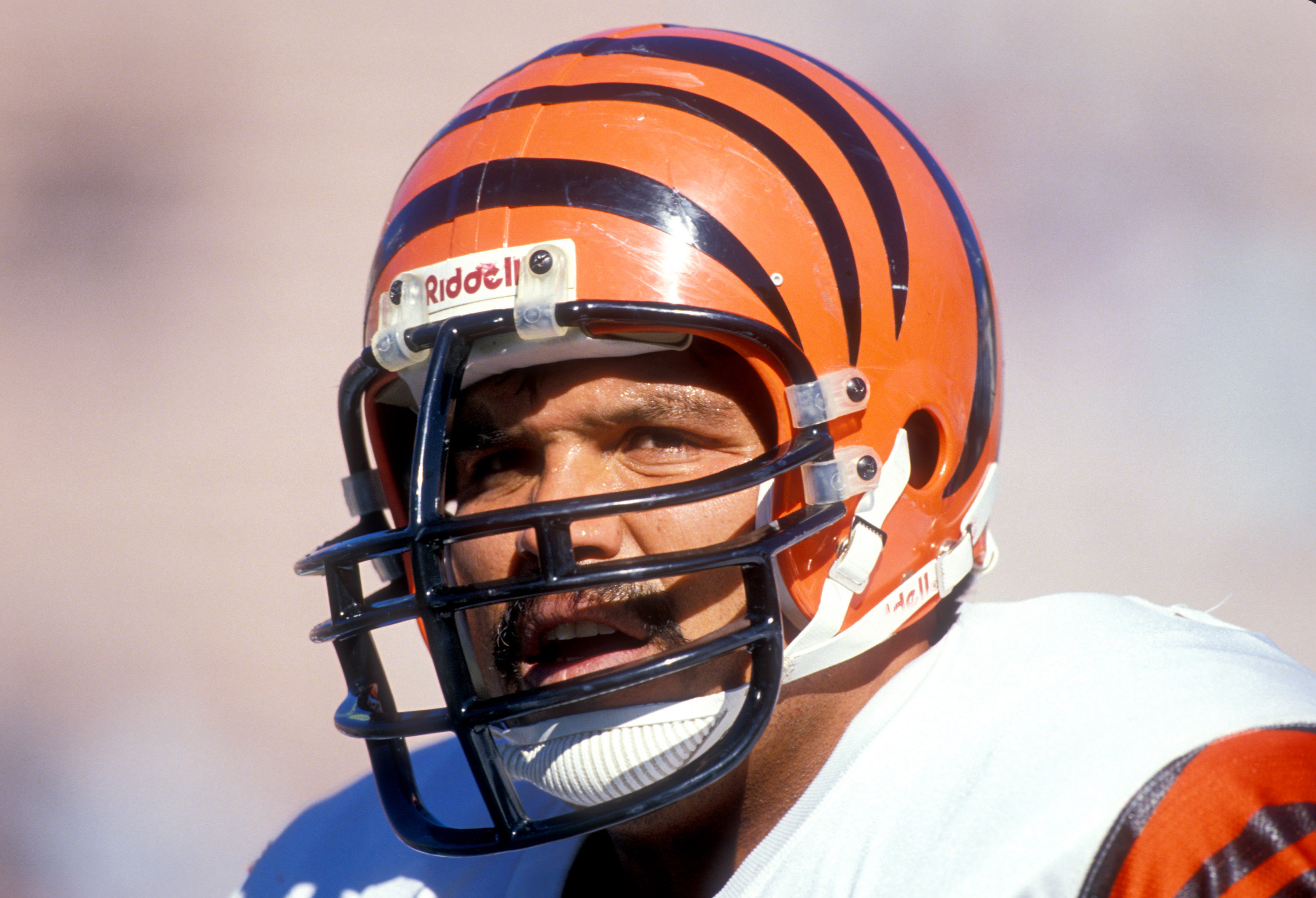 Henry rushed for 2,027 yards and 17 touchdowns in 2020 and proved his case as the top runner in the NFL. This season, he racked up 937 yards and 10 touchdowns in eight games. Henry hasn't played since getting injured against the Indianapolis Colts on Oct. 31.
The Titans are the top seed in the AFC and host the Bengals this weekend. Henry is expected to return for Saturday's game after taking part in practice earlier this week while in pads for the first time.
"I felt great," Henry said Wednesday, per Turron Davenport of ESPN. "I just wanted to get some pads on. Haven't them on in a while and got some contact going."
Munoz, a Hall of Famer who played 13 seasons with the Bengals and still attends the home games, isn't sure how effective Henry will be after such a long layoff. He does know his return will give the Titans a psychological boost.
"Psychologically, it will be a lift for them," Munoz told Sportscasting earlier this week. "Hopefully, that's all it is."
Anthony Munoz unsure if Derrick Henry will be rested or rusty
It's been early three months since Henry has taken an NFL handoff. Without him, the Titans managed to secure the No. 1 seed in the AFC. With him, they are even better.
Munoz said it's tough to tell if those two-plus months off will be beneficial to Henry or it will hurt him.
"Is he in game shape?" Munoz asked. "It's one thing to run in practice, but it's another to take a hit in a game. How will he react to those hits?
"He's a stud. He's just a different breed so maybe it will be different. Hopefully, he'll be more rusty than rested."
Titans coach Mike Vrabel said Henry will go through the week of practice and the team would make a decision on his availability Friday.
"It has been a while since he has had contact," Vrabel said, according to ESPN. "We will have a week of work, see how he feels, and make a decision."
Munoz believes the Bengals can make some noise in the playoffs
The Bengals have made their way to the final four in the AFC, joining the Titans, Buffalo Bills, and Kansas City Chiefs. They earned their spot after winning their first playoff game in 31 years last week when they defeated the Las Vegas Raiders.
Munoz, who retired after the 1992 season and now oversees his Anthony Munoz Foundation, said he wouldn't ever look past the Titans, but he feels the Bengals can play with all three teams.
"I know it was the last regular-season game, but everybody played and we beat Kansas City," Munoz said. "Buffalo did look scary last week (defeating the New England Patriots 47-17), but I think we can hang with them.
"Here we are talking about Kansas City and Buffalo and we're facing the number one seed in the Titans. We certainly can't overlook them, but we're playing with a lot of confidence, and I think we can play with all of them."
Munoz's 1988 team was the last Bengals team to reach the Super Bowl, but he's hoping that changes by the end of this year.