Bernard King on His Record-Setting 60 Points on Christmas Day: 'I Felt Total Dejection'
Hall of Famer Bernard King knew he had to have a big game on Christmas Day in 1984. Winning was most important to him, and for his New York Knicks to come out on top, he had to take charge. That he did.
King put up 60 points — a holiday record that still stands 37 years later — but the Knicks lost. What should have been a feel-good moment for King turned into an unpleasant holiday.
Bernard King lit it up for 60 points on Christmas Day 1984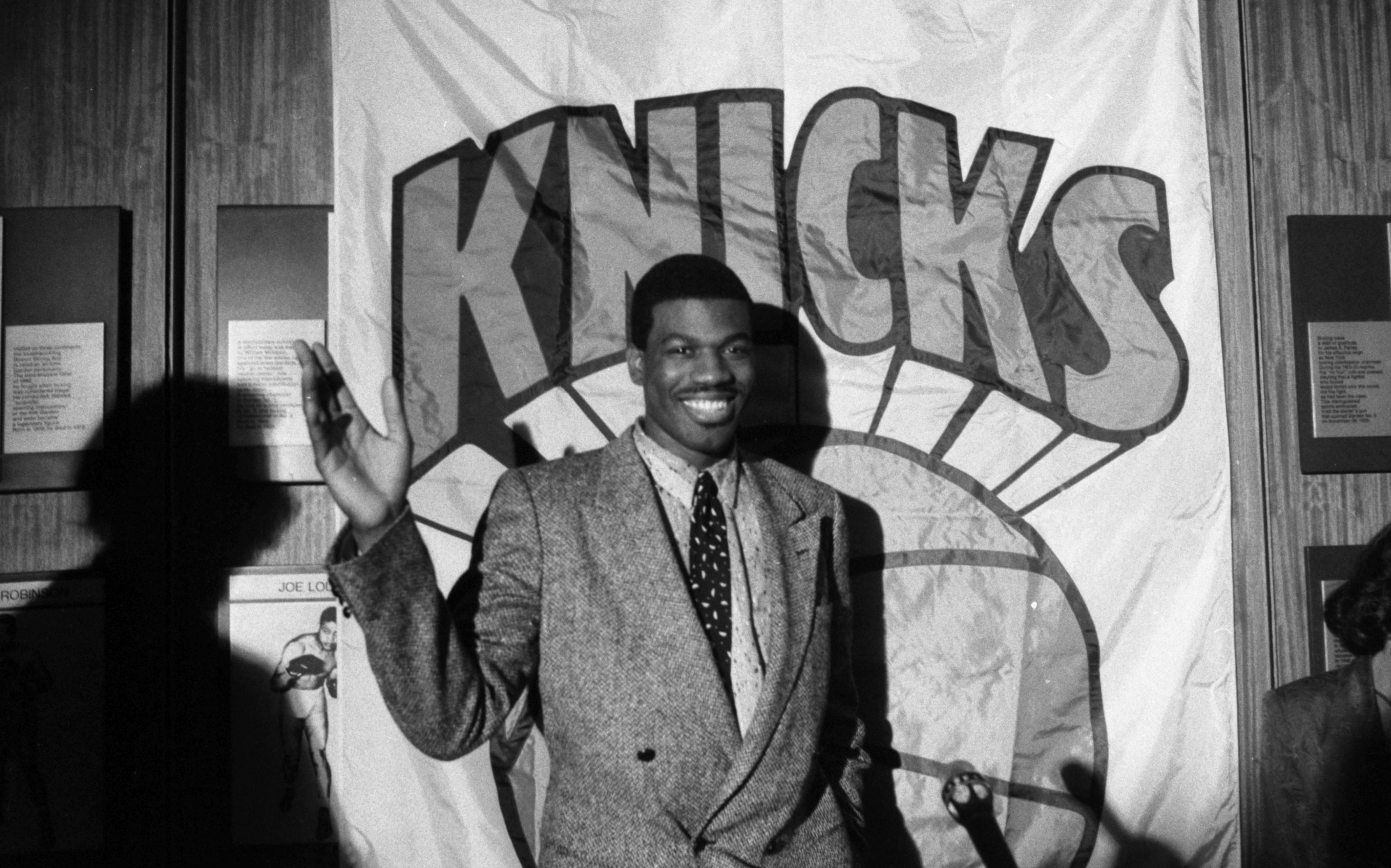 King was in his third season with the Knicks when he broke out during the 1984-85 season. He led the league in scoring that year, putting up 32.9 points. King was the seventh overall pick in the 1977 NBA Draft, selected by the New Jersey Nets. He spent two years with the Nets before bouncing around the league with the Utah Jazz and Golden State Warriors.
Prior to the 1982-83 season, the Warriors shipped King to the Knicks, where he had consecutive All-Star seasons. It was in his third season in New York when he had the best season of his Hall of Fame career.
One of the highlights of that season was Christmas Day against the team that drafted him. King lit up those Nets for 60 points and had a feeling he was going to have a big day.
"During the 1984-85 season, I was in the heart of my prime," King told Sports Illustrated back in 2014. "The previous year, I had registered back-to-back 50-point games. As we prepared to play the Nets on Christmas Day in 1984, I was leading the league in scoring. Our team was dealing with injuries, so I knew I was going to have to provide greater production than usual.
"I got off to a great start in that game against the Nets and felt great. I could recognize and feel all the spacing on the floor, the seams in the defense, and I didn't have to think about it. I scored 40 points in the opening two quarters, the greatest first half I ever played in my career."
Despite the big numbers, King felt 'total dejection' after the game
King made 19 of 30 shots from the floor and went 22 of 26 from the foul line for his 60 points. He also hauled down seven rebounds and collected four assists. The only problem for King was his Knicks fell 120-114.
"Whether I scored 15 points or 60 in a game, the bottom line was: Did we win?" he said. "Scoring 60 points may take on an added flavor, especially after many years because it's still so memorable for so many people, but in that moment, I felt total dejection.
"There was no excitement. What bothered me most is that we didn't get a win for the fans."
The loss dropped the Knicks to 12-19. They finished the season with a 24-58 record.
Despite the loss and the feeling of dejection, King, who is from Brooklyn, said playing on Christmas at home in Madison Square Garden was magical.
"When I drove to the Garden from my home in Brooklyn, I always had goosebumps," he said. "I always felt that feeling when I put on my jersey and walked out on that floor. It was special. Every game at Madison Square Garden was Christmas."
King said he loved playing on Christmas
While some athletes would prefer not to spend time working on the holiday, King said he loved playing on Christmas.
"What is it like to play in an NBA game on Christmas Day?" he asked. "It's a celebratory time of year, and you'll see that in the players. You're going to see extra pep in their step. They all want to have a great game. The world is watching."
He said it was even more special to play at home in front of his fans.
"Playing at home, I'm representing the organization and the city, and for me, it was a different mindset than that of my teammates," he said. "I was the one carrying the pressure. If I didn't play well, then we didn't play well. One of the things that I'm most proud of is that I was never booed at Madison Square Garden. The fans recognized that when I stepped on that court, I didn't save anything."
King went all out on Dec. 25, 1984. He still would have traded those 60 points and his holiday record for a win.