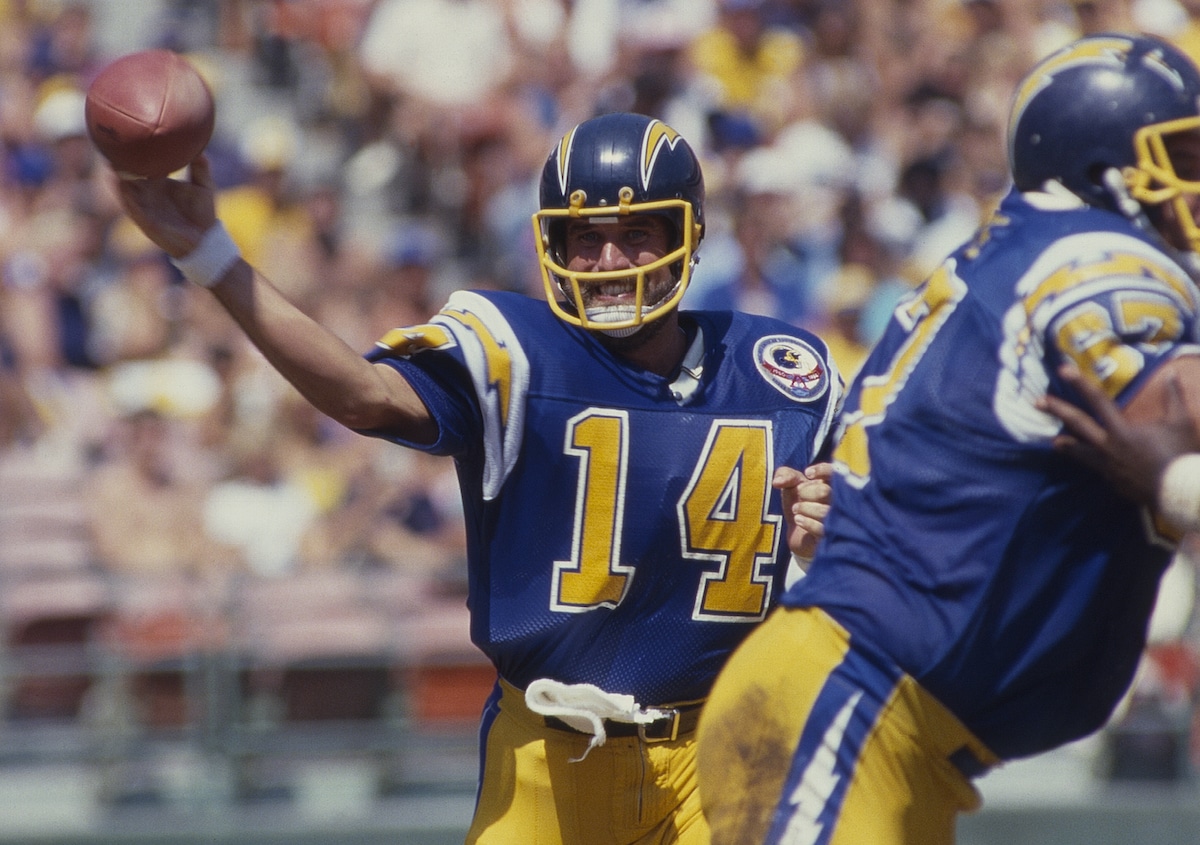 The Best Athletes to Ever Wear a Number 14 Jersey
The number 14 jersey worked well for these 10 standouts.
Certain jersey numbers have taken on legendary status in sports and become synonymous with the iconic athletes who wore them, such as number 23 for LeBron James and Michael Jordan. The number 14 jersey may not have any players entrenched in GOAT debates, but it has no shortage of talent.
For our list of the 10 best to ever wear a number 14 jersey, presented alphabetically by first name, we highlighted their professional careers only while donning the one and four. These athletes were selected based on their accolades, statistical accomplishments, and talent while wearing a number 14 jersey.
Bob Cousy
Bob Cousy was a basketball Hall of Famer who played out his prime years with the Boston Celtics. His exceptional ball-handling skills helped revolutionize the point guard position and earned him the nickname "The Houdini of the Hardwood." While wearing the number 14 jersey, he secured six NBA championships and was crowned the 1954 All-Star Game MVP.
Brendan Shanahan
Brendan Shanahan played left wing and wore the number 14 jersey for the Detroit Red Wings from 1997-2006 and the New York Rangers from 2007-08. While donning it, he was named to the 1997 All-Star Game and won three Stanley Cups. He also won an Olympic gold medal with Team Canada and reached the 500-goal mark as an NHL standout, notably scoring against Patrick Roy in a win that helped his team win a President's Trophy.
Cynthia Cooper
Cynthia Cooper joined the WNBA at age 34 and became one of its most influential personalities. She led the Houston Comets to four consecutive WNBA championships and was voted MVP in 1997 and 1998. The Women's Sports Foundation also named her the 1998 Sportswoman of the Year. During the Comet's reign, Cooper and teammates Tina Thompson and Sheryl Swoopes became known for their triple-threat offense.
Dan Fouts
Dan Fouts was the first quarterback in NFL history to top the 4,000-yard passing mark in three seasons. His 4,802 yards in 1981 set a then-single-season passing record. His precision helped popularize the Air Coryell offense during his time with the San Diego Chargers.
Ernie Banks
Ernie Banks earned the nicknames "Mr. Cub" and "Mr. Sunshine" due to his lengthy tenure in the Windy City and overall enthusiasm. The infielder spent his entire MLB career with the Chicago Cubs, winning two National League MVP awards and earning 14 All-Star selections. He was also the team's first Gold Glove winner.
Johan Cruyff
Johan Cruyff is regarded as one of the greatest soccer players in history. He led the Netherlands to the 1974 World Cup final with three goals and three assists. He won the Golden Ball and three Ballon d'Ors in 1971, 1973, and 1974. Cruyff revolutionized soccer tactics with his Total Football philosophy, which he also employed as manager.
Ken Anderson
A standout quarterback for the Cincinnati Bengals, Ken Anderson earned four Pro Bowl selections while showcasing his passing accuracy with league-leading completion percentages in 1974, 1982, and 1983. He played a vital role in helping the Bengals make their first Super Bowl appearance, though the dream run ended with a 26-21 loss to the San Francisco 49ers in Super Bowl 16.
Oscar Robertson
Oscar Robertson wore the number 14 jersey for 10 years with the Cincinnati Royals. He famously achieved the elusive triple-double average during the 1961-62 season and left for the Milwaukee Bucks (and the number 1 jersey) in 1970 with career tallies of 29.3 points, 8.5 rebounds, and 10.3 assists per game. Robertson was named NBA MVP in 1964 and made the All-Star squad during each season in Cincinnati.
Pete Rose
Pete Rose holds the MLB record for most career hits. He is also a three-time World Series champion and 17-time All-Star who won one MVP award and two Gold Gloves in 1969 and 1970. Of course, Rose is also known for his status as a baseball pariah thanks to his gambling decisions, though that doesn't diminish what he accomplished over 24 seasons in the number 14 jersey.
Thierry Henry
Thierry Henry is considered one of the greatest strikers in history, and Arsenal named him the club's greatest player of all time. During his run with the Gunners, Henry was named PFA Players' Player of the Year and FWA Footballer of the Year. He was a runner-up for the 2004 FIFA World Player of the Year and won the European Golden Boot. He retained the number 14 jersey when he moved to Barcelona but changed numbers when he returned to Arsenal on loan in 2012.
Best athletes to wear a number 14 jersey: honorable mentions
We considered so many great athletes who've worn a number 14 jersey. The following didn't quite make it on our top-10 list, but they're worth mentioning due to their incredible talent and prolific careers. More will join them as new talents distinguish themselves.
Anthony Mason
Arnie Risen
Brandon Ingram
Dave Andreychuk
Dave Keon
Doug Bentley
Gil Hodges
Jameer Nelson
Jamie Benn
Jim Bunning
Jim Rice
Julio Franco
Justin Williams
Ken Boyer
Larry Doby
Pierre-Emerick Aubameyang
Robert Pack
Stefon Diggs
Stu Barnes
Vida Blue
Xabi Alonso
Y.A. Tittle
Stats courtesy of Basketball Reference, Pro Football Reference, Transfermarkt, Baseball Reference, and Hockey Reference