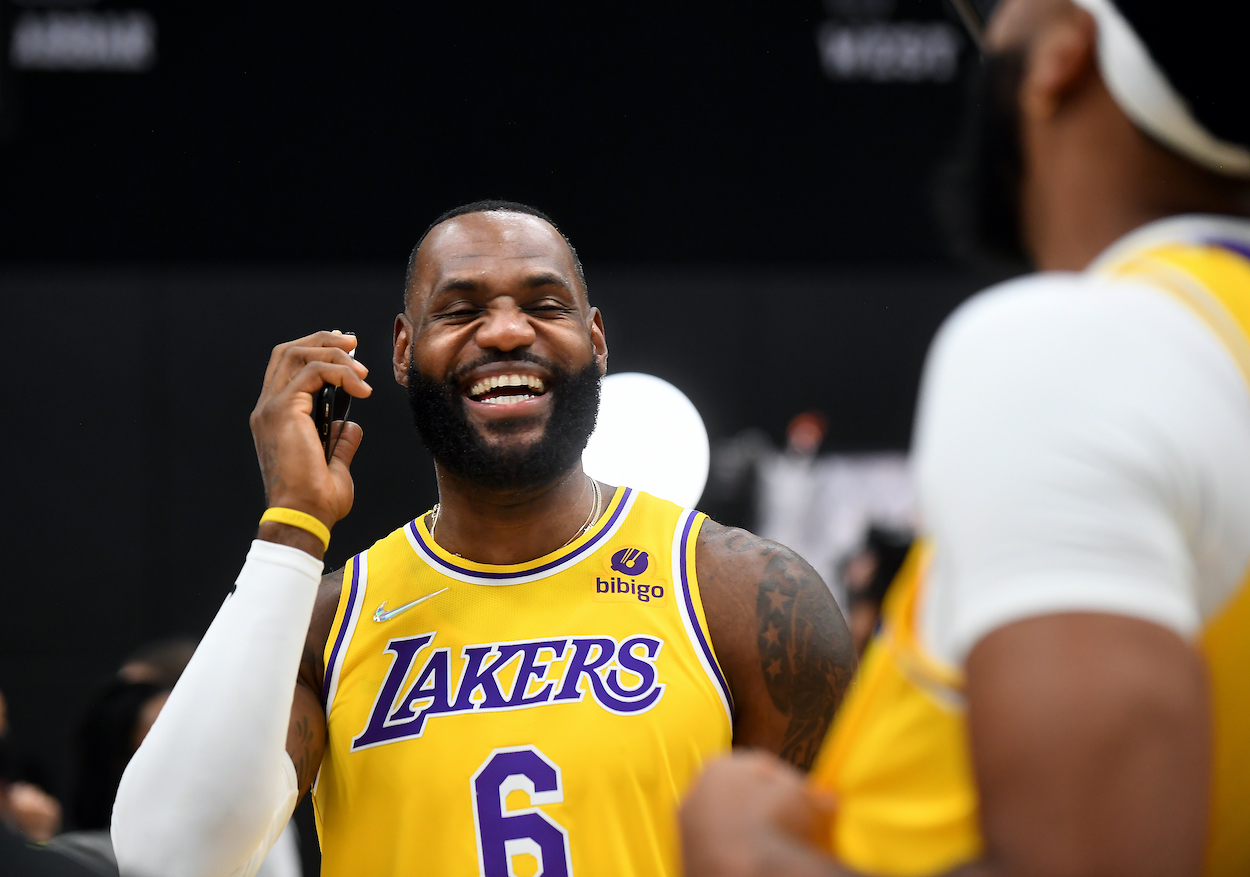 Why Did LeBron James Switch His Jersey Number From 23 Back to 6 for the Lakers?
LeBron James is surprisingly switching his jersey number from 23 to six.
LeBron James has long been connected to Michael Jordan through the No. 23 on his jersey. Jordan donned the iconic number for most of his career with the Chicago Bulls and the Washington Wizards aside from a brief stint in No. 45, and James followed his idol's lead by choosing No. 23 when he reached the NBA.
James switched from 23 to six when he signed with the Miami Heat in 2010, but he changed right back when he returned to the Cleveland Cavaliers and moved on to the Los Angeles Lakers. Ahead of the 2021-22 season, James is abandoning 23 again and making the surprising switch back to No. 6. How come?
LeBron James makes the switch from No. 23 to No. 6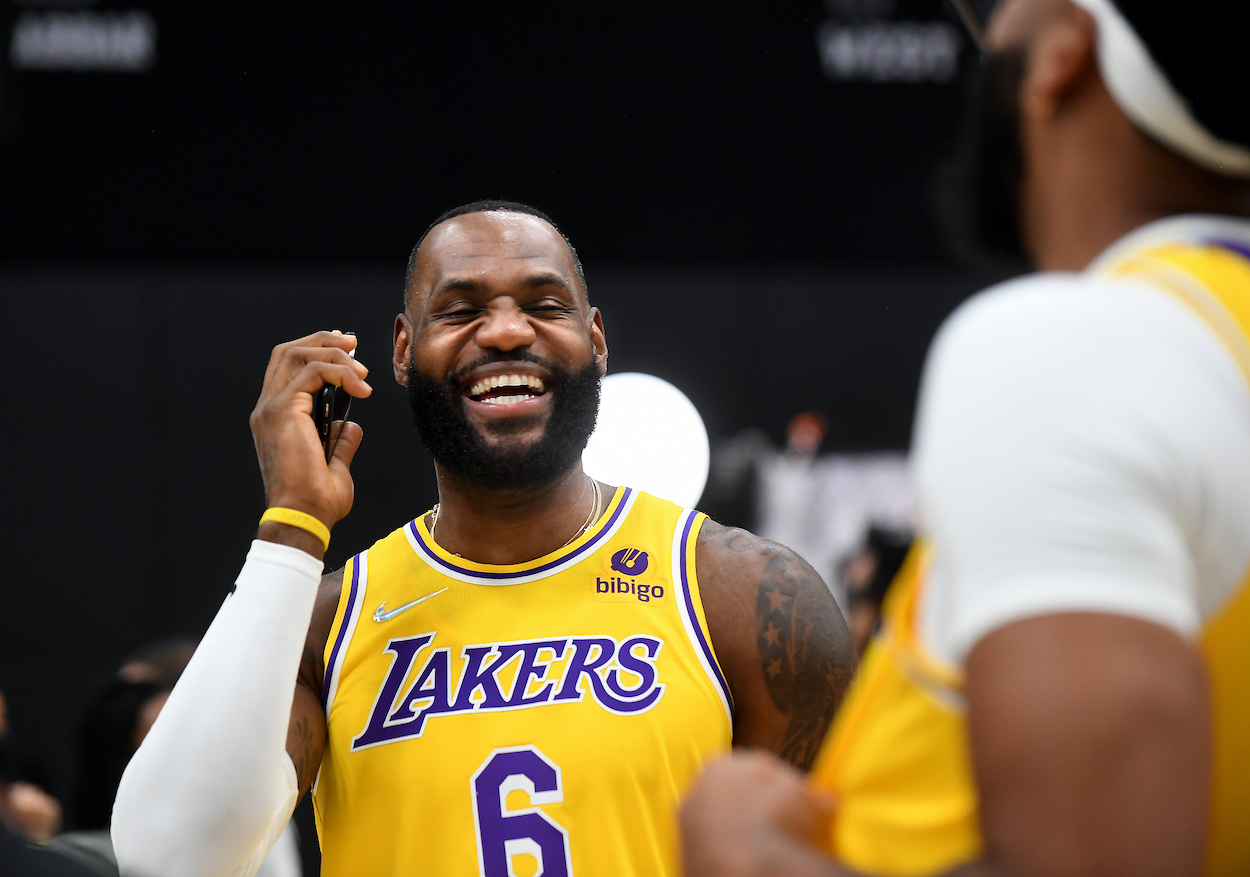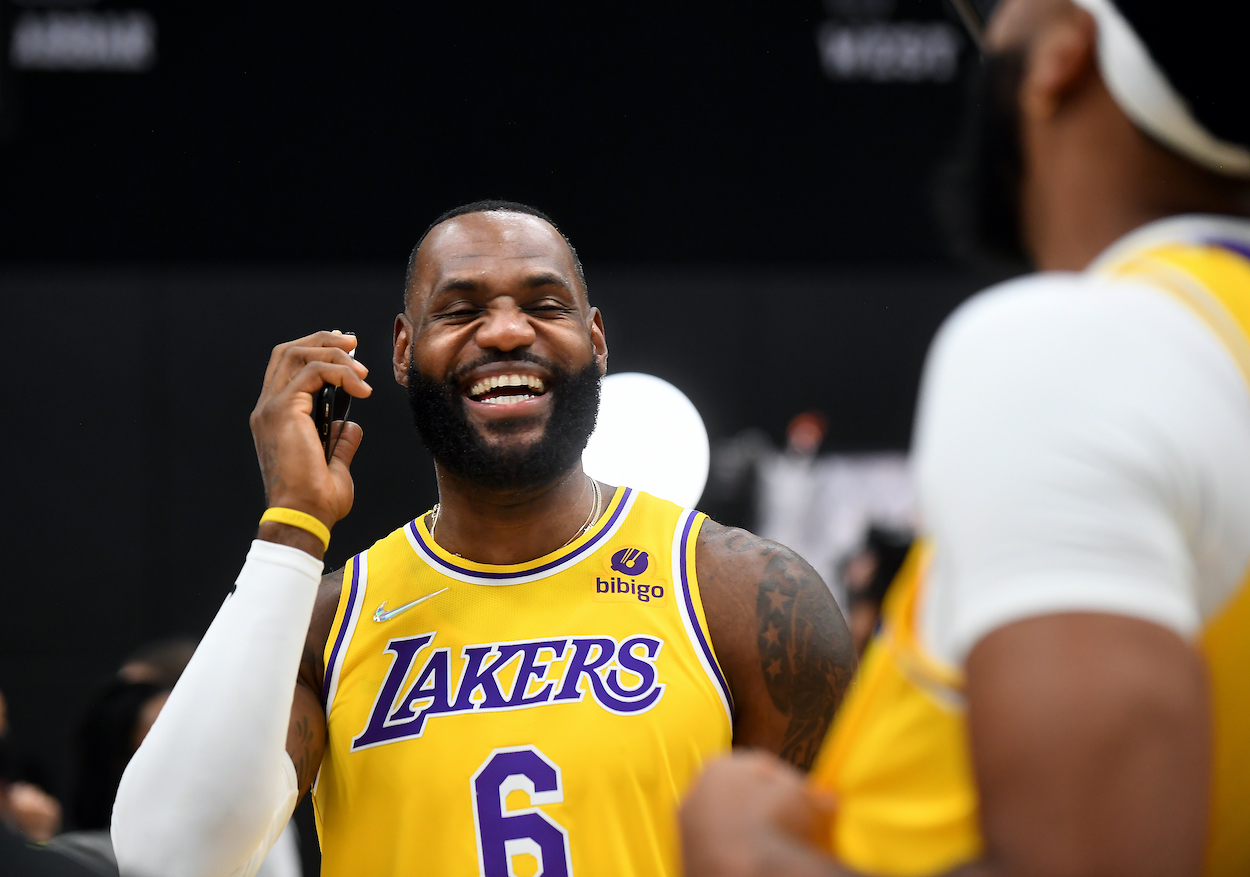 Ever since LeBron James joined the Lakers in 2018, he's been rocking the famous No. 23 for the purple and gold. The number has become synonymous with James himself, as the future Hall of Famer started wearing 23 in high school as an ode to the great Michael Jordan.
"When I started playing basketball, I was like: 'Oh man, that two-three looks good. I wanna be able to fly like him,'" James said in 2019. "'I wanna be able to shoot like him. I wanna be able to dunk on somebody like him. I wanna be able to stick out my tongue like him in the air and yell in somebody's face like MJ.'"
Jordan might've made 23 famous in the 1980s and 1990s, but James continued its legacy by quickly becoming a superstar in his own right. He wore the number for his first seven years in the NBA, and after a few seasons in No. 6 with the Heat, James returned to 23 and has worn it ever since.
That will change this year, as LeBron has decided to switch back to No. 6 for his 19th season in the league.
Why is LeBron James switching from 23 back to 6?
No. 6 has always held a special place in James' heart. Ahead of the 2021-22 season, he vaguely explained why the number is so important to him and why he's making the switch again.
"It's always been a part of me, to be honest," James said, per Yahoo Sports. "Six has a lot of meaning to me, from my family and numbers and things of that nature to what I believe in and things of that sort, but my mentality doesn't change."
And what does he hope to accomplish under his new identity this year?
"Going out, being an overall basketball player, trying to dominate at all facets of the game, and being a great teammate," James said. "And being a great leader."
James has done that in No. 23 for most of his career, and now he hopes to do the same in No. 6 for a second time.
Lakers tip off preseason Sunday against the Nets
The Lakers have high expectations entering the 2021-22 season. With Russell Westbrook, Carmelo Anthony, Rajon Rondo, Malik Monk, and more joining the fold and a healthy Anthony Davis back in the lineup, LA should be the favorite to win the Western Conference and reach the NBA Finals.
We'll get our first taste of the new-look Lakers this Sunday when they open up their preseason schedule against the Brooklyn Nets at 3:30 p.m. ET. It's quite possible the first preseason game of the year will be a preview of the NBA championship matchup next June.