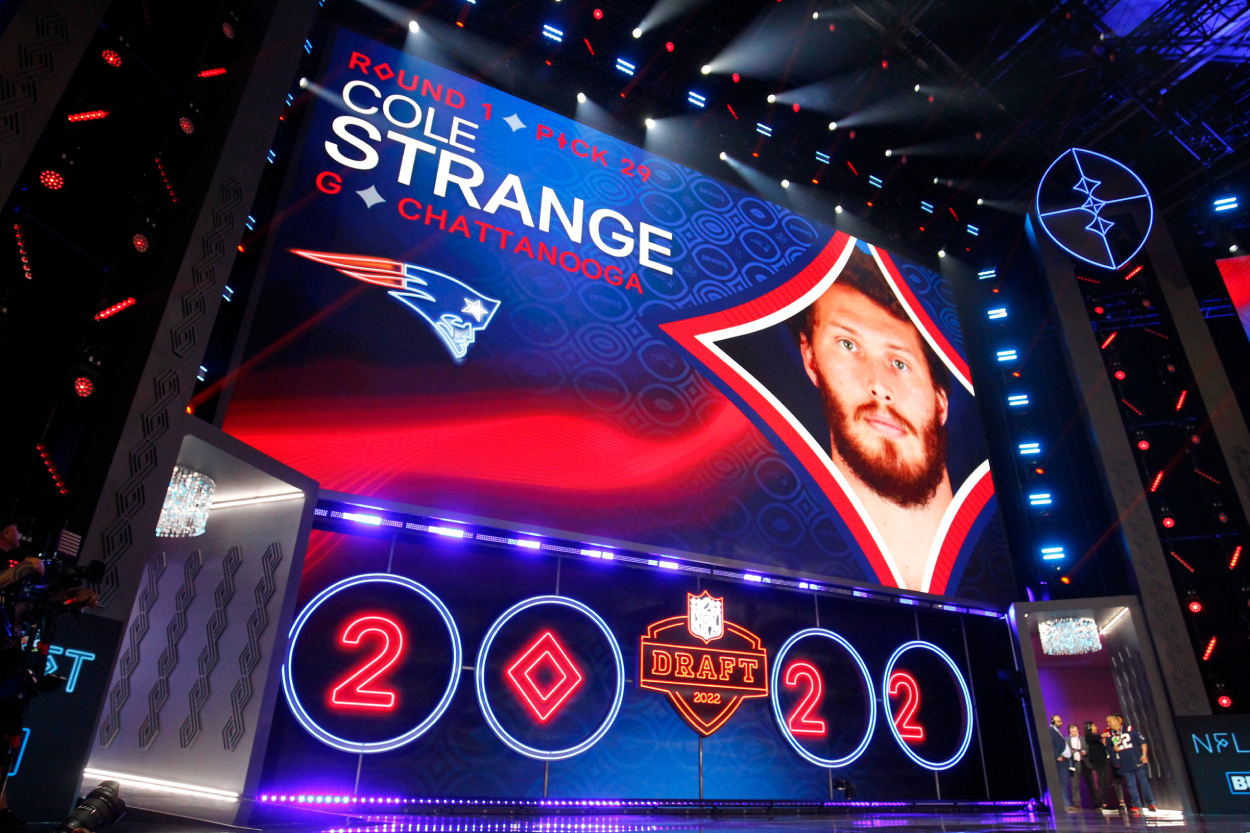 Bill Belichick and the Patriots Blasted, Mocked for Strange 1st-Round Pick
Bill Belichick and the New England Patriots opened some eyes with their first-round pick Thursday.
Bill Belichick doesn't care what people think. The New England Patriots head coach proved that once again Thursday night on Day 1 of the 2022 NFL Draft.
As usual, Belichick and the Patriots traded down in the first round to snag a couple of extra picks. At this point, he must realize his track record of drafting players isn't great, so he needs some extra just-in-case picks. This year, he heard the criticism immediately. Reaction to the first-round selection wasn't pretty. Heck, even Los Angeles Rams coach Sean McVay had a tough time grasping the early selection.
Bill Belichick and the Patriots literally make a Strange selection in opening round of 2022 NFL Draft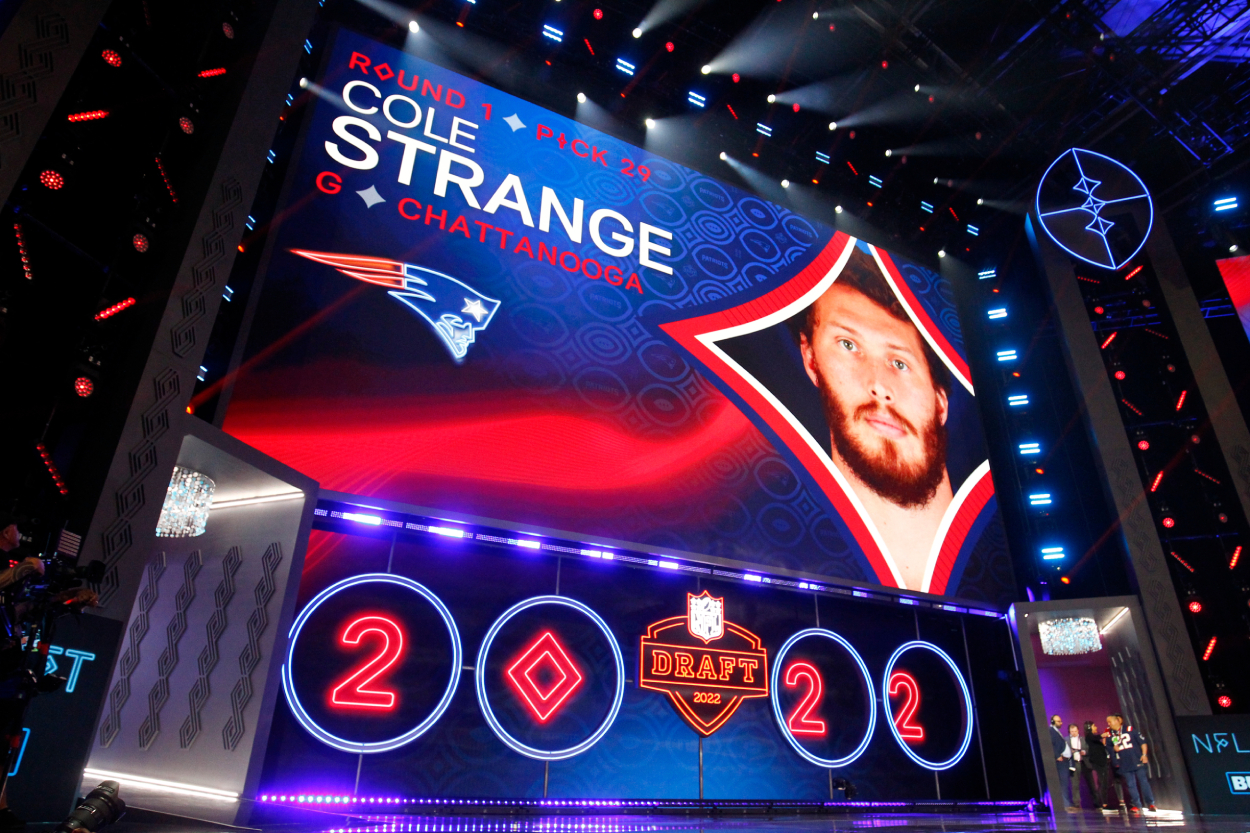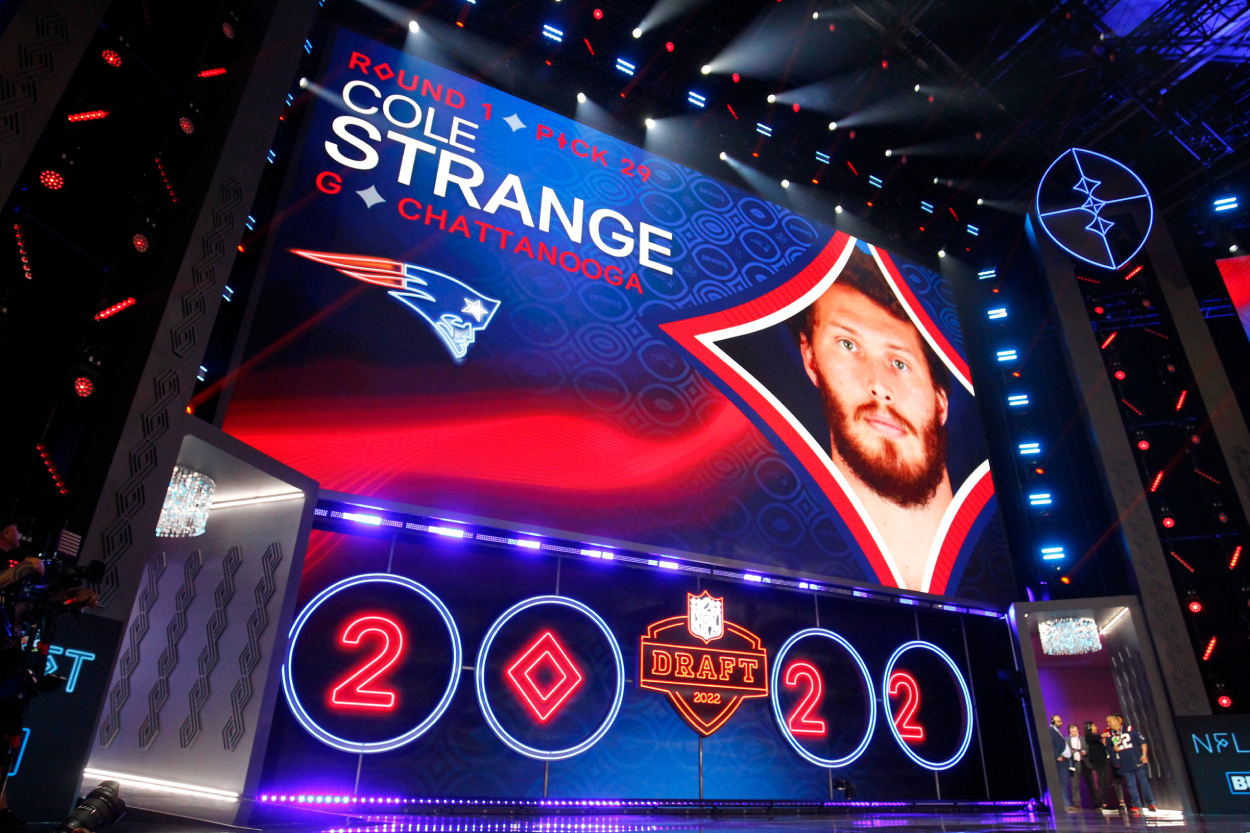 In true Belichick fashion, the Patriots coach swung a draft-day deal, teaming up with the Kansas City Chiefs. Things looked promising early in New England when Belichick gave up the No. 21 selection in the 2022 NFL Draft and got picks 29, 94, and 121 in return.
That's always been Belichick's thing — leave the draft with more picks than you started with.
It's not a bad strategy, especially if a player you covet is no longer on the board. In this case, however, Belichick reached. With that 29th overall pick, he selected offensive lineman Cole Strange from Chattanooga. Many projected the 6-foot-5, 307-pound guard to be a mid-round pick.
Belichick didn't care. He likes him, and he made sure he grabbed him. In fact, the Patriots coach said had they remained at No. 21, they still might have taken him then.
"Yeah, well, if we had stayed at 21, then we would have obviously picked somebody," said Belichick, per NFL.com. "Probably a good chance it would have been him. I don't know, there were several teams that we talked to prior to when we made the trade. There were some other conversations going on there, but ultimately that's the one we chose.
"Glad Cole was there when we picked, and as I said, feel like we made the best decision that we could at 21."
Reaction to Bill Belichick and the Patriots pick wasn't pretty
Strange isn't the problem. He's a versatile lineman capable of playing many positions. He's athletically gifted, but it's also likely he would have lasted another round or two.
Shortly after NFL Commissioner Roger Goodell announced the pick, the criticism of Belichick and the Patriots took over social media. The local reaction was ugly. Belichick and the Patriots were blasted for burning a first-round pick on a likely third-rounder. Media reaction was both harsh and comical.
"Clearly, Bill Belichick believes talent is overrated," Tony Massarotti, of 98.5 The Sports Hub, tweeted.
"The Patriots passed on arguably the best corner in the draft for a guard most had mocked in the third round," Adam Kaufman posted. "Peak Bill Belichick, who turned 70 earlier this month."
CBS Sports NFL reporter Jonathan Jones said, "Bill Belichick is making sure no one goes 32-for-32 in their mock draft this year."
The best part of the pick was the reaction by Rams coach Sean McVay, who joked about all the time the Rams spent scouting Strange, think they could get him much later in the draft.
"How 'bout that?" McVay said. "And we wasted our time watching him, thinking he'd be at (pick) 104, baby."
Belichick said Strange is a 'guy that fits well' with the Patriots
Belichick understands Strange still has a long way to go, but he said so many of the players coming out of college are in the same boat. He said strange is a nice fit for New England's system.
"Yeah. I mean, we felt like that was a good — a guy that fits well — Cole fits well into our team and our system," Belichick said per NFL.com. "Obviously think he's a good player.
"It's a composite of work with any player, so whatever opportunities you have to evaluate him, you evaluate him. Senior Bowl was part of it. That was definitely a move up competitively.
"They played a couple SEC teams and his workout was pretty good, as well. He's a pretty athletic guy with good size, smart. He does a lot of things, has a lot of good tools to work with. He's got a long way to go like every player does when he comes into the NFL, but look forward to working with him."
Mock, ridicule all you want. Belichick always sticks to his guns.