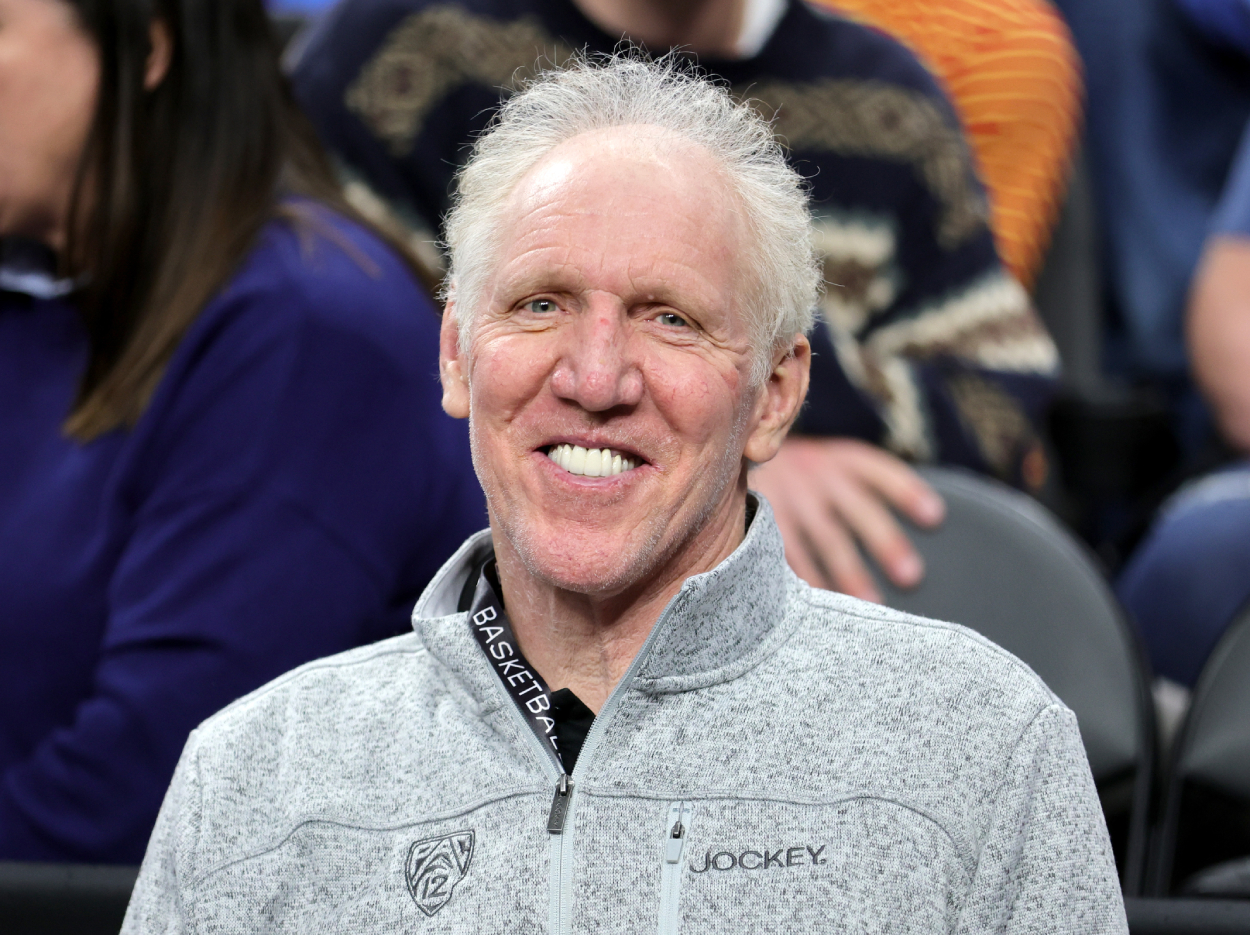 Bill Walton Fought Depression Years After Breaking His Back During a Game: 'There Was Just No Hope'
Bill Walton is feeling much better these days after breaking his back during a game in his senior year at UCLA.
Check out Bill Walton's NBA statistics. The Hall of Fame numbers are there. There's the year when he made his first All-Star Game, averaging a league-high 14.4 rebounds and scoring 18.6 points. Then there is his MVP season the year after when he put up a career-high 18.9 points. Scroll down, however, and you'll see some blanks.
He missed four seasons — full seasons — due to injuries, mainly foot problems. Throughout his career, back problems plagued the center from UCLA, who broke his back after being undercut during a game in his senior year. Walton finally had corrective surgery in 2009.
Walton recently spoke about the tough times he endured on and off the court from that incident as a 21-year-old. He faced depression. He considered taking his life, thinking there wasn't any hope.
Bill Walton broke his back during his senior year at UCLA and played 11 days later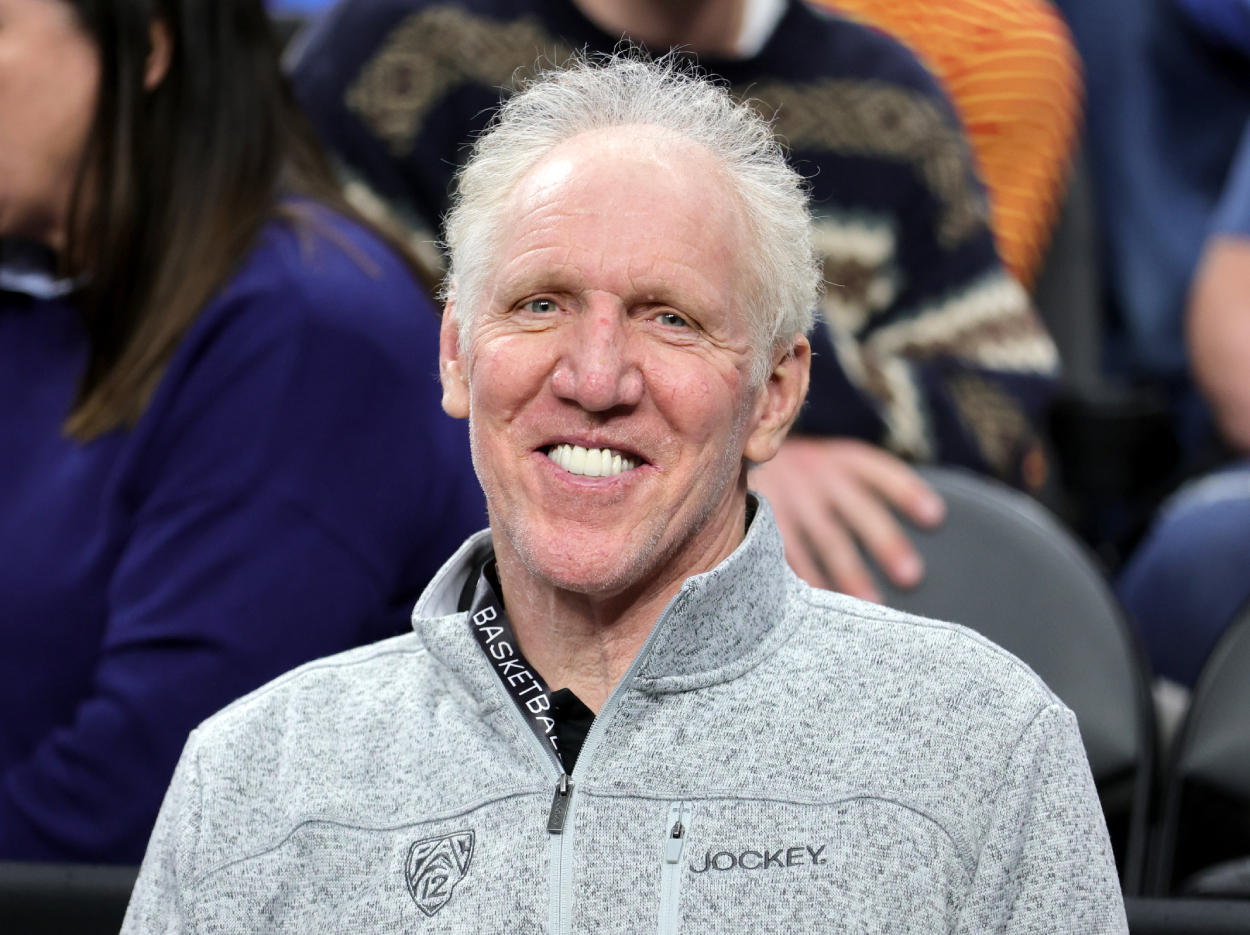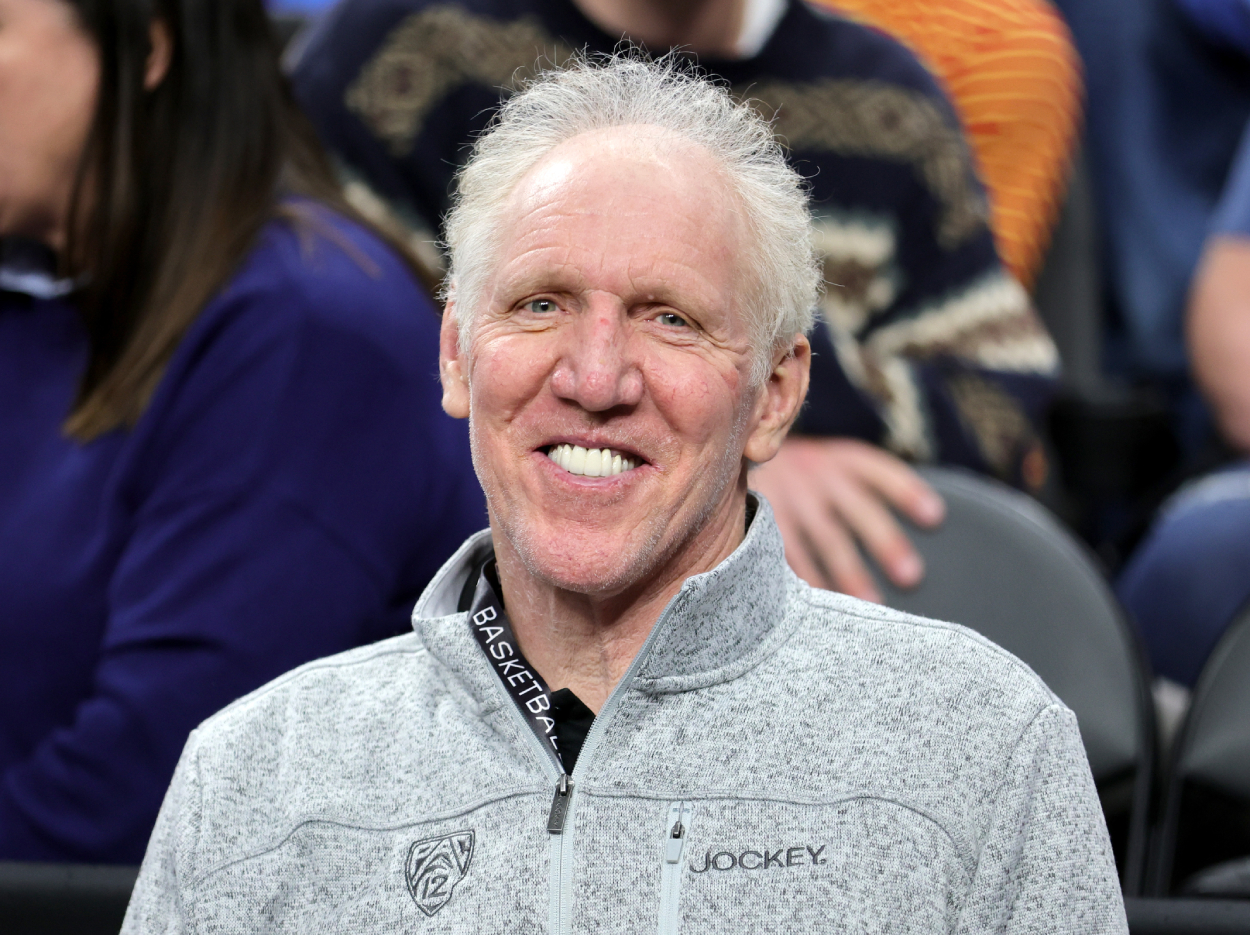 Walton recently appeared on the Al Franken Podcast and admitted his back "is doing fantastic." He said that always wasn't the case. He relieved that scary moment as a college senior when his career nearly ended on the court.
"I broke my spine when I was 21," he told Franken. "I was at UCLA and I was high above the basket — I love being high above the basket. Love just traveling around up there. Here I was, I was undercut, and it was just an awful situation. I flipped over and landed flat on my back. I broke my back and spent 11 days in the hospital. Things were really never the same for me again."
Despite being in excruciating pain for much of those 11 days, Walton made a remarkable return to the court.
"I played 11 days later," he said matter-of-factly. "Broke my back on January 7th, 1974, not that I remember the date. The next time I played was January 19th, 1974, and we lost our 88-game win streak that night, not that I remember the date, the details, or the facts.
"It's hard to play basketball with a broken back."
Bill Walton admits he fought depression and felt there was no hope
Walton continued to play basketball through various injuries throughout his career. He said he never felt like he'd ever get back to feeling normal again.
"There was never any reason to believe I was going to get better, " he said. "There was just no hope. I needed to kill myself. The path to happiness in life is your health, your family, your team, your home, your sanctuary, and then the hope and dream that tomorrow's gonna be better. Well, my family had stayed with me. We still had our home. That was tenuous when you lose your health.
"I had lost everything, including my dignity, my self-respect, and I had no hope and dream that I was going to be better. I had no idea how hard this journey would be, and I had no idea that this would have a chance of working.
"When you have a bad back, you are bombarded by people who will tell you it's over. There's no hope possible. Don't have back surgery. It'll only make things worse."
He credits Dr. Steven Garfin for saving his life in 2009.
"(Garfin) saved my life," Walton said. "Little guy from the midwest, like John Wooden, but a true giant."
Walton said his pain and depression lasted nearly five years
Before Walton found Dr. Garfin, he spent countless nights in pain.
"Four and a half years," he said. "It had been a progressive thing. It wasn't like one moment. There was one moment, February 24, 2008, not that I remember the date. There was one moment when I could no longer go. I could no longer move, no longer get off the ground.
"But there was a long series of years and years of just agony, with the birth defects in my feet, the knee injuries I suffered from being taken down. The broken spine when I was 21."
All of this makes his basketball success more impressive, yet less important. Walton is a Hall of Famer both on and off the court.
How to get help: In the U.S., call the National Suicide Prevention Lifeline at 1-800-273-8255. Or text HOME to 741-741 to connect with a trained crisis counselor at the free Crisis Text Line.