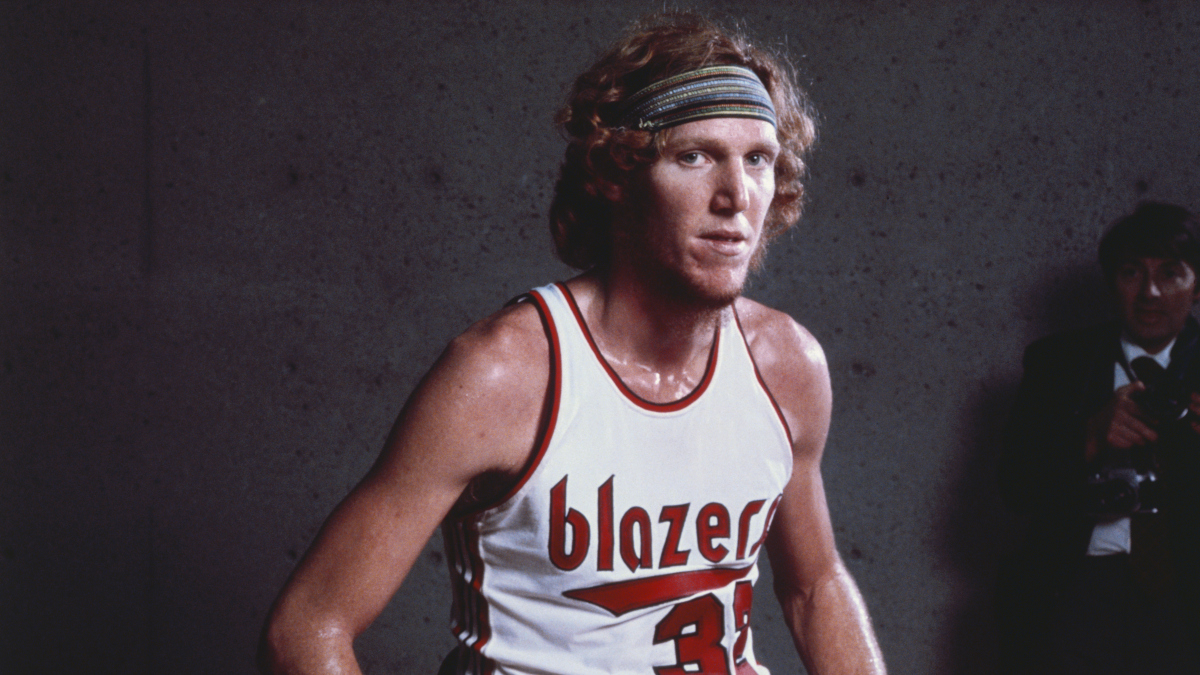 Bill Walton's Hall of Fame Career Was Marred by Injuries, but It Nearly Never Happened at All for a Different Reason
Bill Walton's NBA career was shortened considerably by injuries to his feet and ankles. But an incident before his senior year at UCLA nearly ended it before it happened.
Bill Walton was one of the greatest college basketball players of all time. Despite a career as an NBA player marred by injuries, he won an NBA MVP, an NBA Finals MVP, and a pair of titles. But an incident between his junior and senior seasons at UCLA nearly ended his pro career before it started.
Walton, 69, remains one of the most colorful personalities in the game. He was the first player in NBA history to win MVP and Sixth Man of the Year honors. James Harden joined him in the exclusive club with his MVP win in 2017–18. Because of recurring foot and ankle problems, Walton's career remains one of his era's biggest "what-if" questions.
Bill Walton missed 4 full seasons
While Bill Walton could withstand the physical toll of a 30-game collegiate season, his injury woes began almost immediately upon arrival with the Portland Trail Blazers in 1974.
The first pick in the 1974 NBA Draft, Walton missed 47 games as a rookie and 31 in his second season with knee and back injuries. When he led Portland to its lone NBA title in 1977, he played in only 65 regular-season games. In 1977–78, the Trail Blazers were on pace to break an NBA record for most wins in a season until Walton broke his foot.
Portland was 50–8 when Walton went down and won just eight of its final 24 games before losing in the Western Conference semifinals. He reinjured his foot in Game 2 against the Seattle SuperSonics, and the Trail Blazers fell in six games.
In 14 NBA seasons, Walton didn't log a single game in four of them. He also had years during which he missed 72 and 68 games. During his career, he missed more games than he played. Walton appeared in 468 NBA games while sitting out a whopping 680.
But Big Red nearly missed out on the NBA entirely, for reasons having nothing to do with his fragile feet.
A summer trip took a near-fatal turn for Bill Walton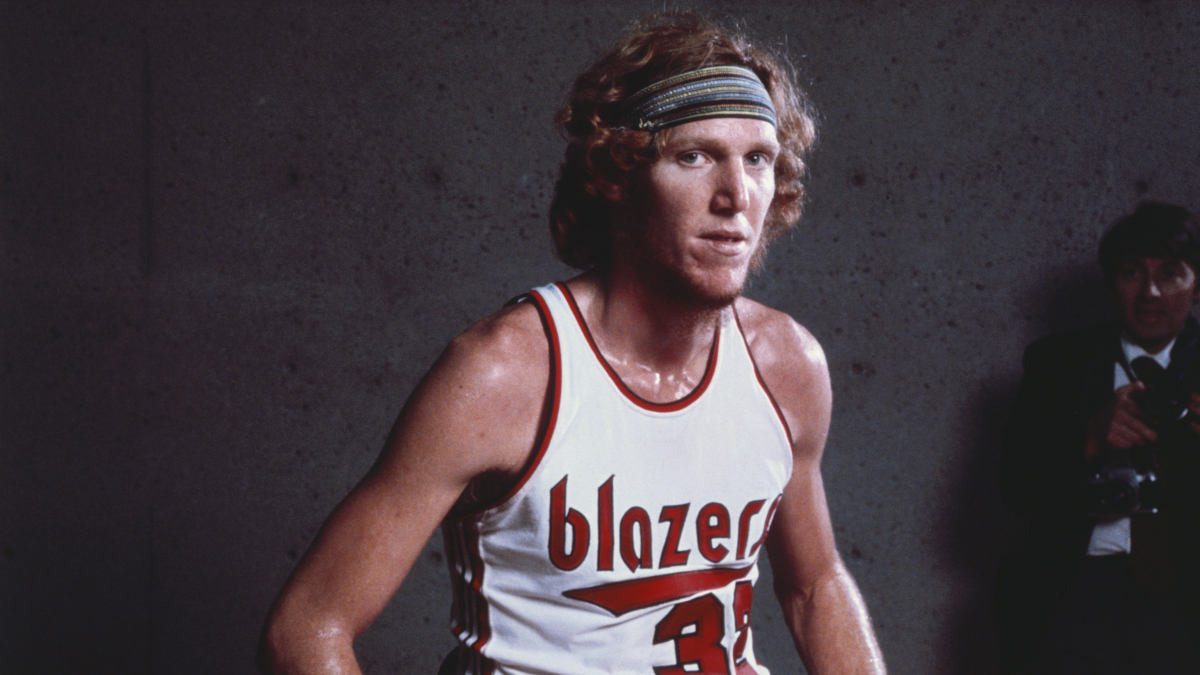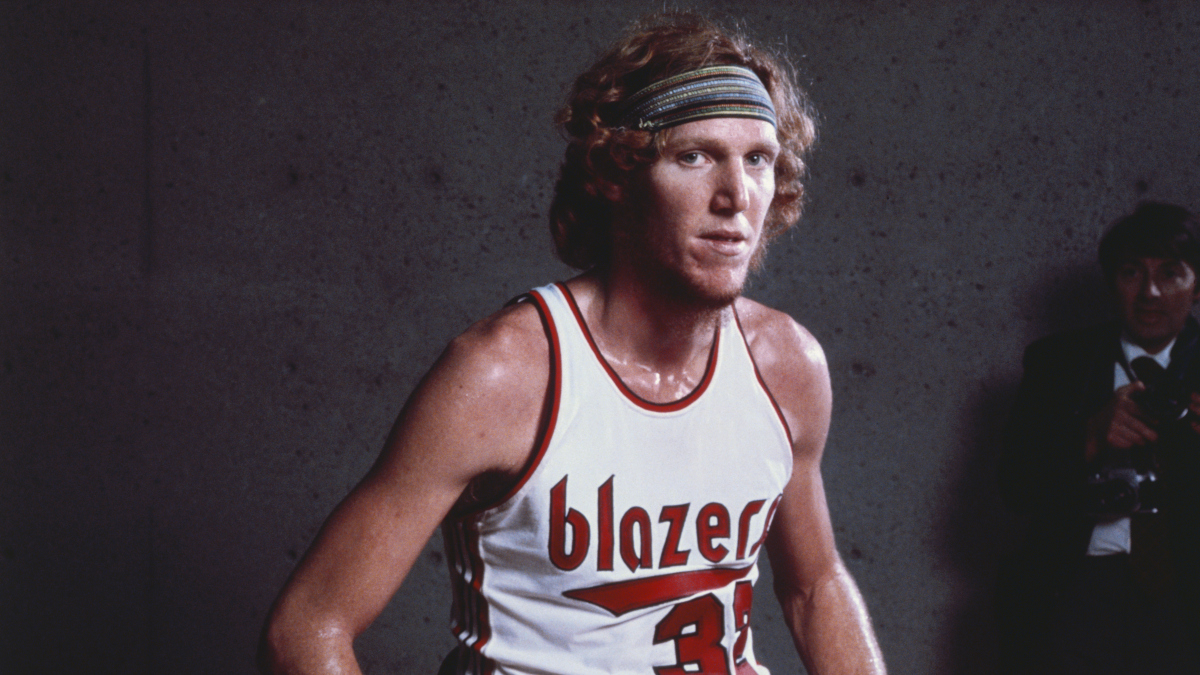 After UCLA won its seventh consecutive national championship in 1973, Bill Walton began a regular summer break. According to his autobiography, Back from the Dead, Walton worked a part-time job until he had saved enough money to take a trip.
He planned to bicycle to Canada, returning where he toured the previous year. But he abandoned his plans three days in, citing the heavy gear attached to his bike. Instead, he found a payphone and called some friends.
Walton spent mornings attending classes at Sonoma State College in California, then took off around the countryside on his bike.
One day on his way to his friends' house after class, things took a dark turn.
"I began to feel a painful sensation down the front of my right leg," Walton wrote. "Looking down, I saw this big nasty bee relentlessly pumping his venom into my leg. Thinking nothing of it, and without breaking the power train home, I reached down and flicked the bee off me, which took some force, as it was quite dug in and well attached."
What happened next nearly changed the course of Walton's life and career.
Walton reacted severely to the bee sting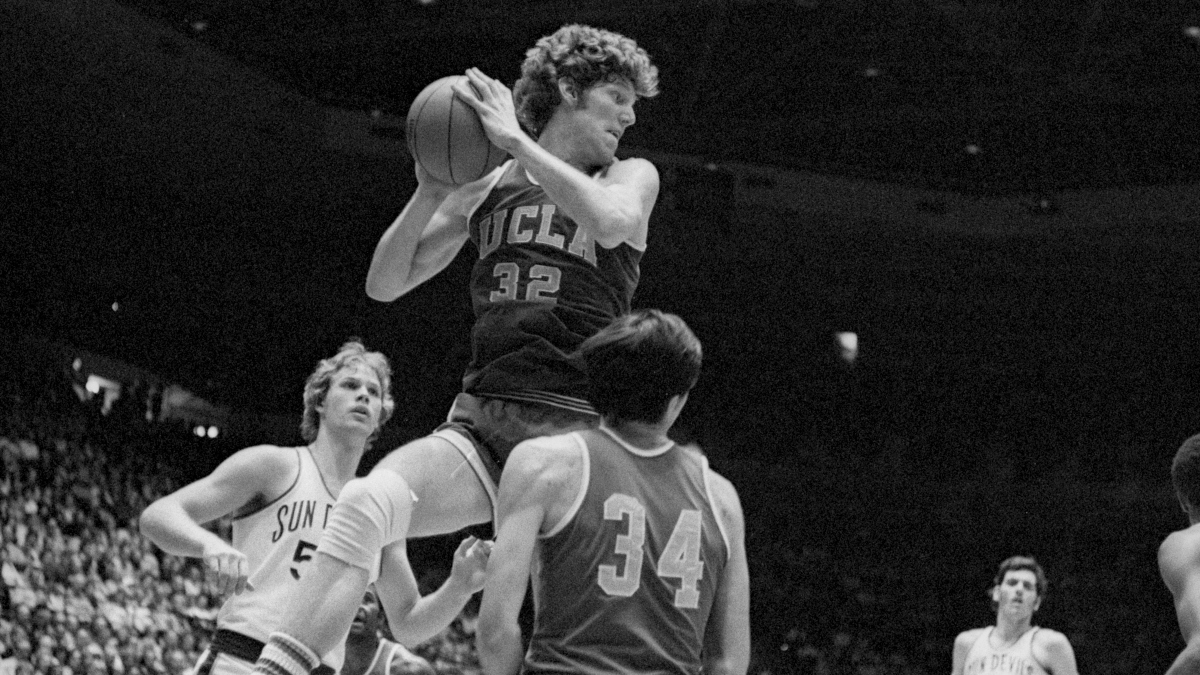 After riding the remaining few miles to where he was staying, Bill Walton immediately knew something was wrong:
"All of a sudden, my whole body — everywhere — felt like it was on fire. I was pouring out sweat from every pore. My vision was blurring, fogging over. My mouth was foaming, my nose and eyes running. I was losing the ability to breathe as my throat and tongue were rapidly swelling. And it was all getting worse – fast."

Bill Walton
Walton was allergic to bee stings.
His friend, Jim, heard his distress and summoned an ambulance. The ambulance crew radioed ahead to a doctor in a small town en route to the hospital in Santa Rosa.
"As the ambulance screeched to a stop, the doctor threw open the door and stabbed me with the giant needle full of epinephrine, and started forcing Benadryl tables down my throat, hoping to reverse the deadly anaphylactic shock caused by the bee sting," Walton wrote.
Walton made a full recovery. Since then, EpiPens and Benadryl have been part of his regular traveling gear.
For all the health trouble he had during his NBA career, it nearly never happened because of an allergic reaction. He went on to have a terrific summer and returned to school for his final year refreshed. Bill Walton's college career ended in disappointment; UCLA's record run of consecutive titles ended with a loss in the national semifinals. But he lived to tell the tale, which can be a win in and of itself.
Statistics courtesy of Basketball Reference.