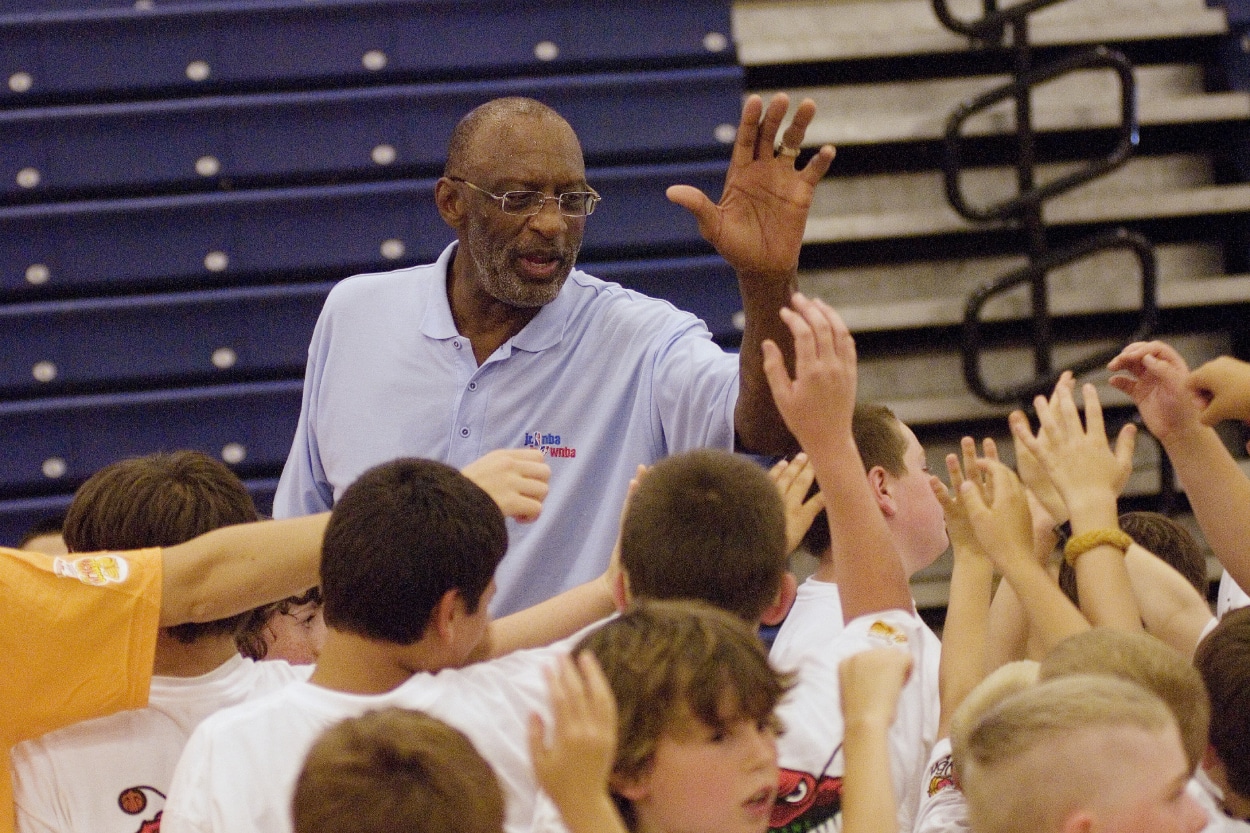 Bob Lanier, aka Shaq's Dad, Showed His Heart Was Much Bigger Than His Feet
NBA Hall of Famer Bob Lanier was just as good off the court as he was on it.
Bob Lanier was much more than an NBA star. His eight All-Star appearances and his induction into the Naismith Memorial Basketball Hall of Fame show what kind of player he was. A trip to the gas station once show the kind of person the former Detroit Pistons and Milwaukee Bucks star was.
Lanier, who once said people thought he was Shaq's dad, died Tuesday at the age of 73. While the NBA lost a great member of its alumni, the world lost one heck of a person.
A simple trip to the gas station showed the type of person Bob Lanier was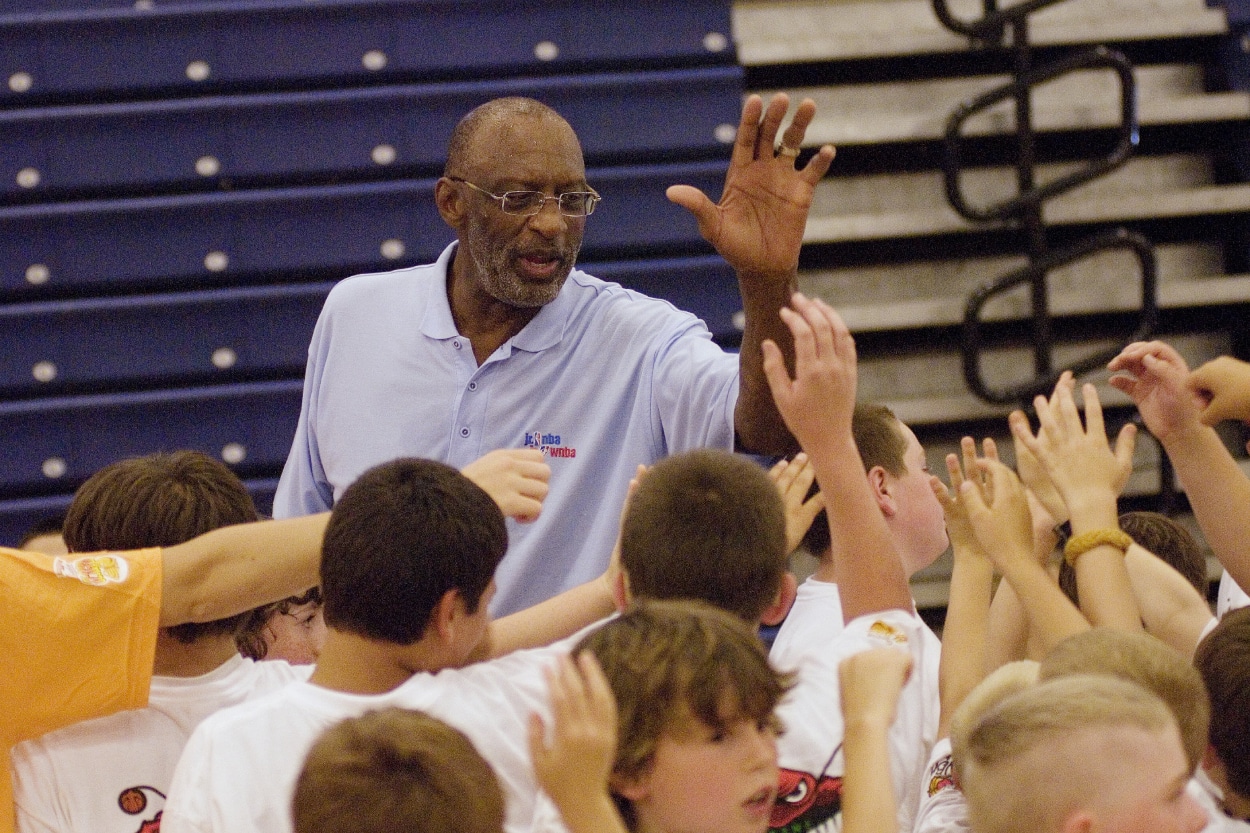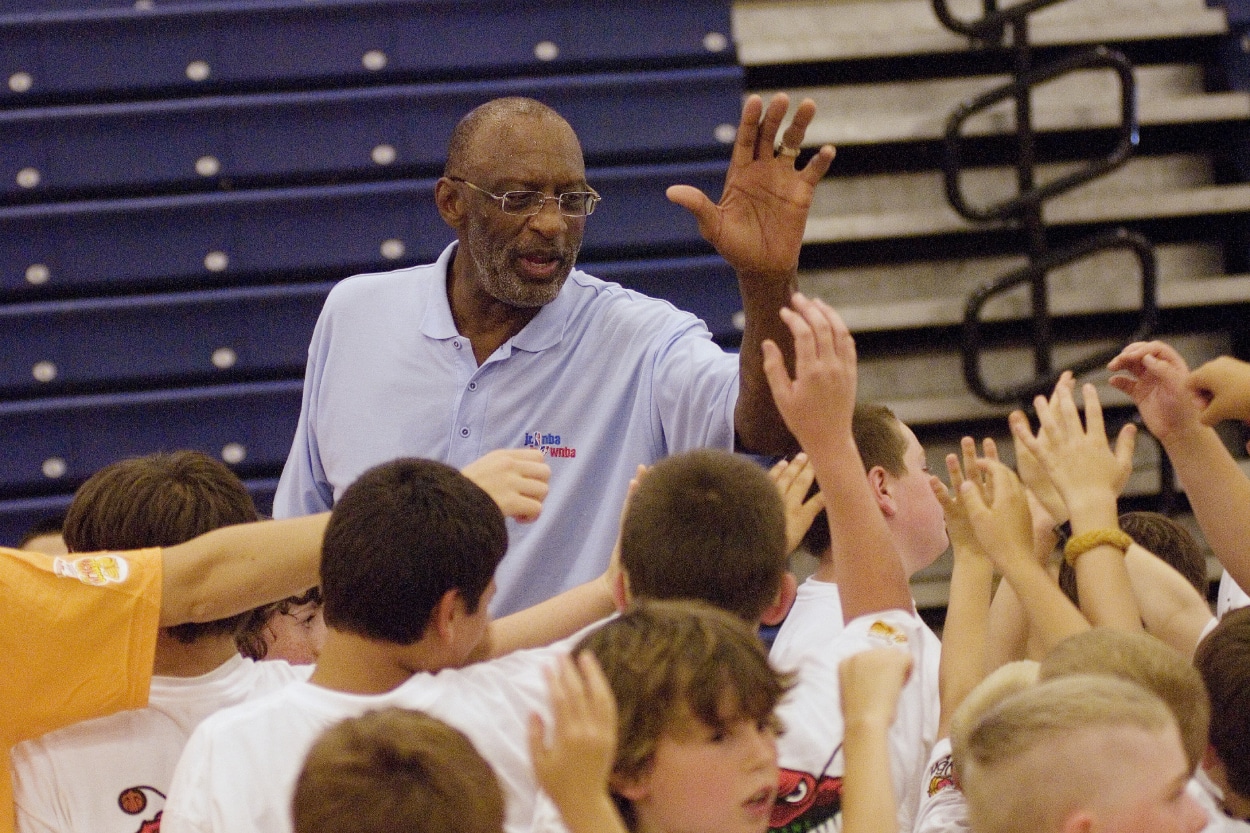 Many people know Lanier from his NBA stardom or his feet. Lanier was known for wearing size 22 shoes, although that was disputed by a Converse All-Star rep, who told the Atlanta Constitution that 18.5 was the correct size.
"The 22 he was reputed to wear was a Korean size," shoe rep Gary Stoken said.
While his feet were huge, his heart was bigger. That was evident during a routine trip to a gas station during his playing days with the Bucks. During a 2018 interview with ExNBA.com, Lanier talked about the impact NBA players can make off the court.
"The only thing that stands out to me is from when I was still playing in Milwaukee and I was getting gas at a station on, I think it was Center St.," Lanier recalled. "A guy came up to me and said, 'My dad is sick. And you're his favorite player. Could you come up to the house and say hello to him? The house is right next door.'
"So I went over. I went upstairs. The guy was laying there in his bed. His son said, 'This is Bob,' and he was like, 'I know.' And he just had a little smile, a twinkle in his eye. And he grabbed my hand and squeezed it. And we said a little prayer.
"About two weeks later, his dad had died. And he left a card at the Bucks office, just saying 'Thank you for making one of my dad's final days into a good day.'"
Lanier didn't mind being referred to as 'Shaq's Dad'
At 6-foot-11 and 250 pounds, it wasn't easy to lose sight of Lanier. Even non-basketball fans just assumed he played basketball. He just went along with it.
"As time passes on, people know you at first because you're a player," Lanier said back in 2018. "Then you stop playing. And 10 years after, when a player like Shaquille O'Neal comes along, they know him and figure you must be Shaq's dad. 'You're wearing them big shoes.' I just go along with it. 'Yeah, I'm Shaq's dad.'"
Lanier spent 14 seasons in the NBA, earning eight All-Star appearances. For his career, he averaged a double-double, putting up 20.1 points and 10.1 rebounds per game.
He never won an NBA title and said battling the Boston Celtics and Philadelphia 76ers every year was just so difficult. Even in 2018, Lanier said that still bothered him.
"They were always a man better than us," he said of both the Sixers and Celtics. "We had to play our best to beat them and they didn't have to play their best to beat us. It haunts me to this day."