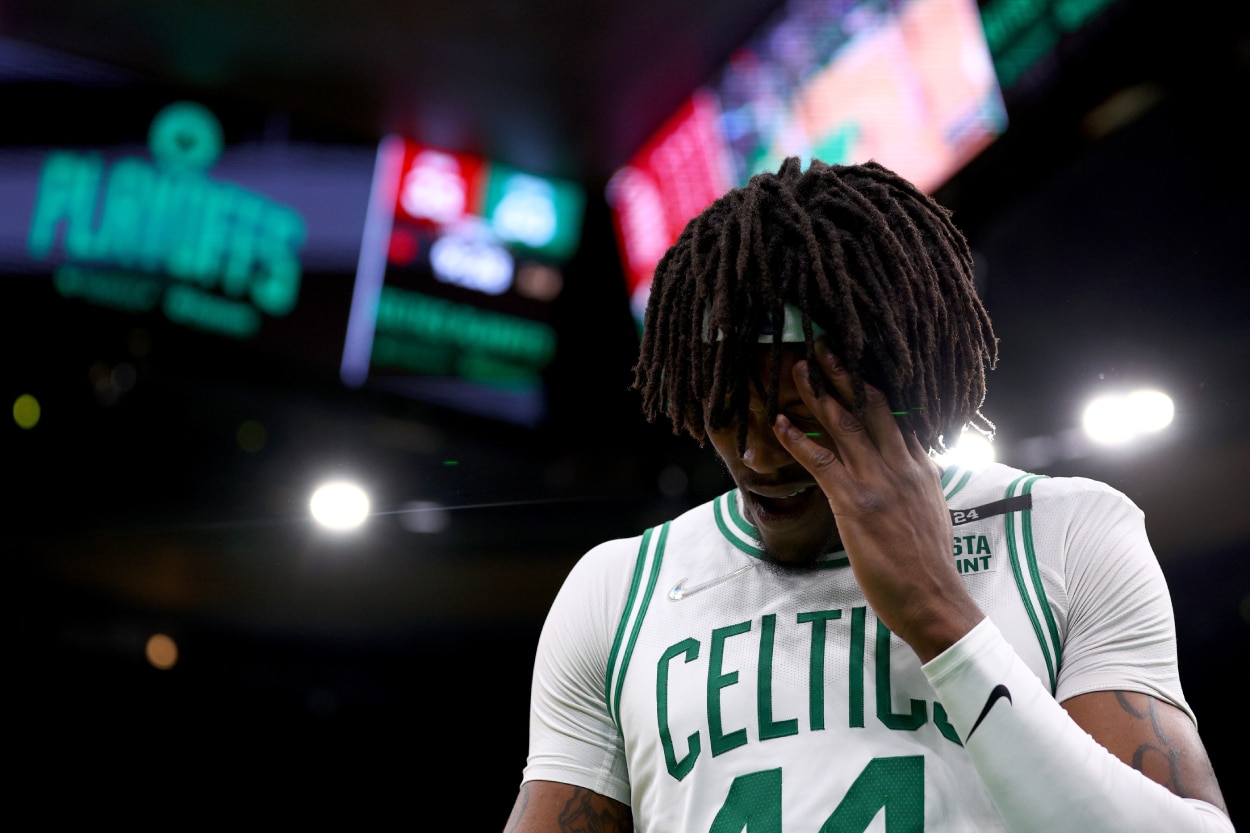 Boston Celtics: Robert Williams Gets Blunt About His Team's Approach Heading Into Game 5
The Celtics need to avoid a slow start to Game 5 as the Eastern Conference Finals heats up.
Shortly after the Boston Celtics shootaround prior to Game 5 of the Eastern Conference Finals against the Miami Heat, coach Ime Udoka gave an update on his two injured starters. Marcus Smart and Robert Williams have been battling injuries throughout the series and are questionable to play in Wednesday's pivotal Game 5. Udoka said both will test their injuries right before game time and a decision will be made then.
Smart rolled his ankle during Game 3. He returned, but then couldn't go in Game 4. Williams didn't play in Game 3 after his surgically repaired knee swelled up after playing the second game of the series. He returned in Game 4 but appeared to be favoring the knee as the game went on.
Whether they play Wednesday, the Celtics know they can't dig an early hole for themselves as they did in Game 3. After Boston's Game 4 victory, Williams got straight to the point when it came to his team's approach heading into Wednesday's game.
Ime Udoka gives a quick update on the Boston Celtics injuries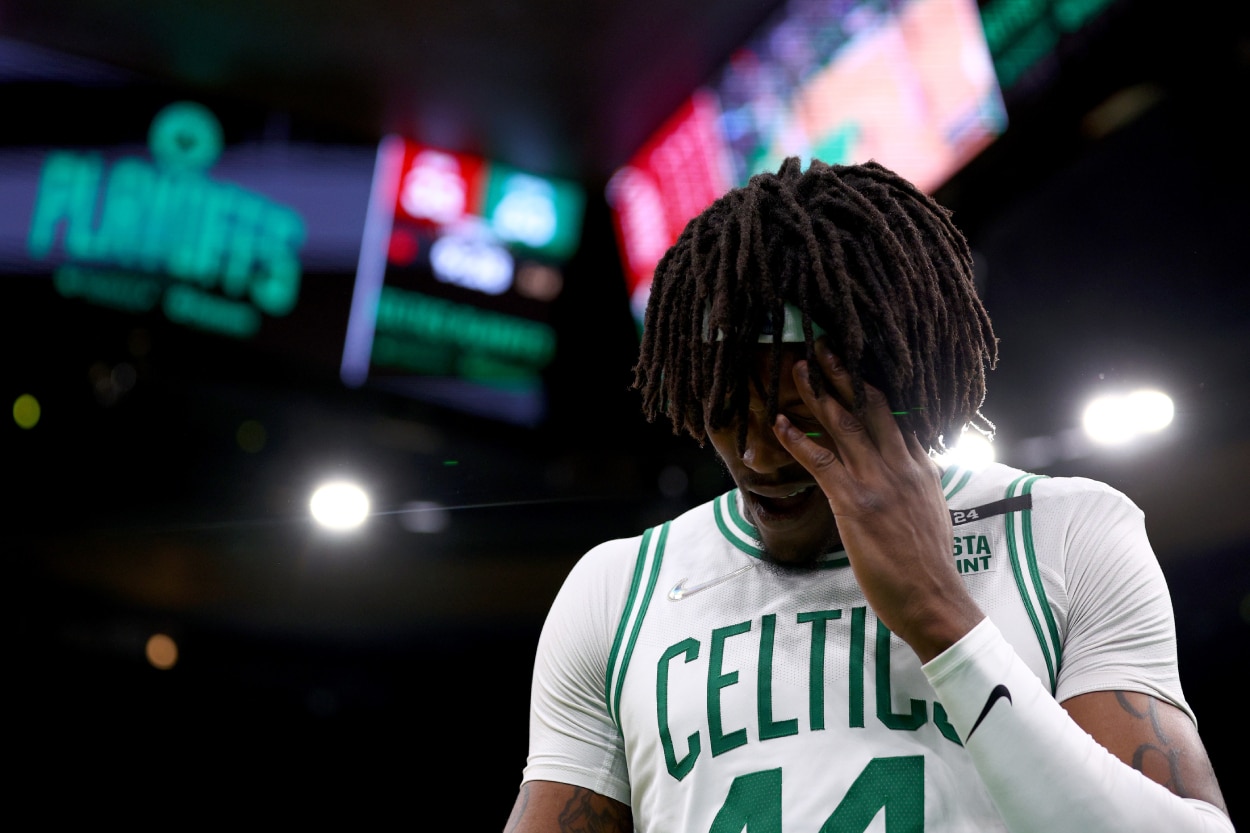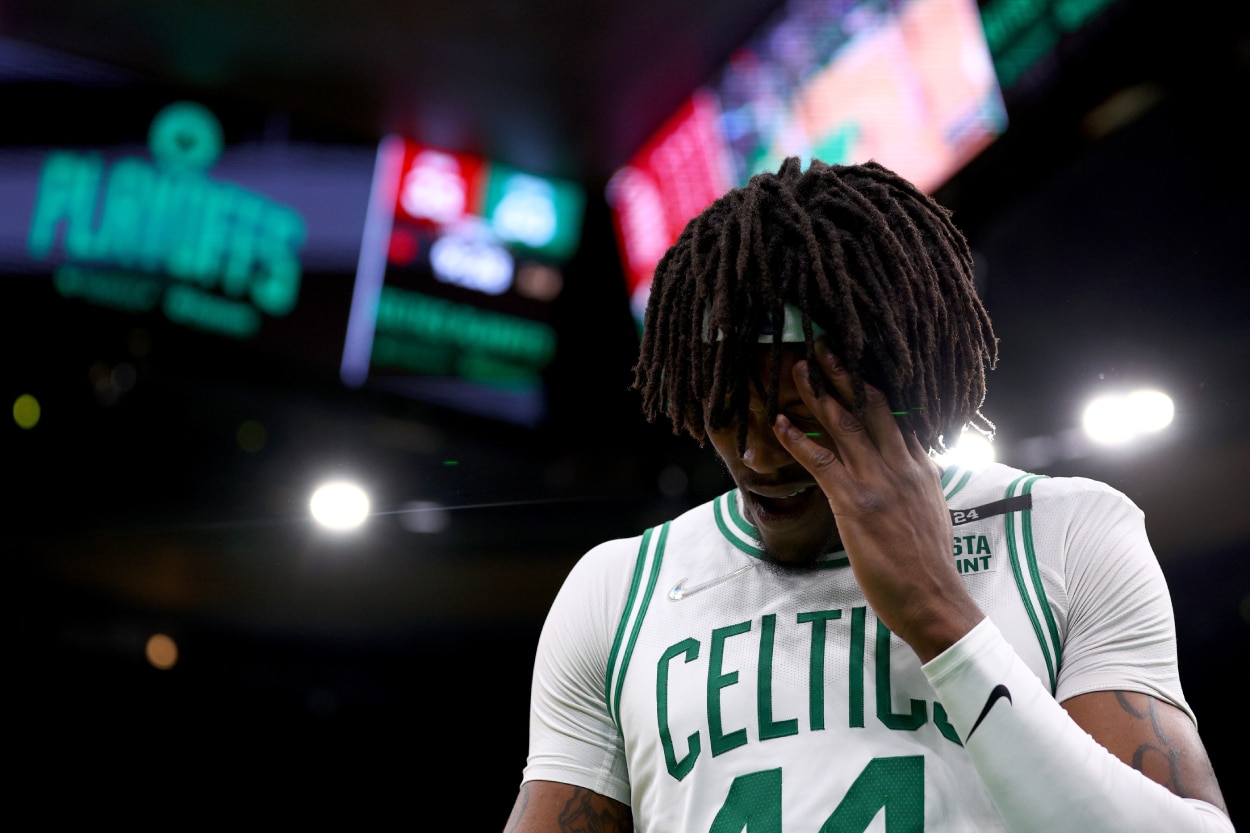 During a press conference immediately following Wednesday's shootaround, Udoka knew the injury questions were coming. He quickly answered them as they came.
"Both are feeling better," he said of Smart and Williams, per CLNS Media. "Marcus still has some swelling and pain, soreness. They will test it out pregame and see how they feel."
It's not just Williams and Smart who have dealt with injuries. Three-time NBA All-Star Jayson Tatum went back to the locker room in Game 3 after injuring his shoulder. Tatum said he's ready to go.
Udoka said at this point in the season, injuries are common, but he said it was "alarming" when talking about the number of injuries both teams have gone through.
"At this time of the year, injuries aren't uncommon," he said. "The amount of guys on the questionable list from game to game is kind of alarming, but we've been dealing with it — especially with the Rob situation — for a while. He's pretty much day-to-day the rest of the playoffs."
From there, the questions turned to the slow starts both teams have encountered during the series.
"Yeah, it's been kind of the theme of the series," Udoka said. "Teams playing from behind, and teams coming off losses playing with more aggression. We want to obviously reverse that and come out with some urgency."
Rob Williams touched on his injury and spoke about the early Celtics struggles
The Celtics came out sizzling in Game 4, a game after playing their worst quarter to open Game 3. Williams returned to the starting lineup Wednesday and made quite an impact. He played 19 minutes in Boston's 102-82 victory but finished with 12 points and nine rebounds.
He also made a defensive presence in the paint, swatting away shots and making things difficult for Heat center Bam Adebayo. With Williams out in Game 3, Adebayo finished with 31 points and 10 rebounds.
As far as returning for Game 5, Williams said it was a waiting game.
"It was obviously a great feeling being back out there with my guys," Williams said after Game 4, per CLNS Media. "The knee feels great, feels good. Obviously, we'll check on it tomorrow and see how it's feeling recovery-wise."
Williams then touched on his team's slow start in Game 3. Boston trailed 39-18 after one quarter after playing sloppy, uninspired basketball. A reporter asked him what inspired the team to get off to a great start in Game 4 and take control early.
"Honestly, because we lost the last game," he said.
Then he got blunt about how his team needs to come out in Game 5.
"We shouldn't have to get punched in the mouth to respond," he said. "This is my opinion. I'm proud of my guys of how we did respond, obviously missing Smart.
"Shoutout to (Derrick White) again. I feel like his energy at the beginning of that game, set the tone for a lot of us."
The Celtics need to come out with a purpose just like they did in Game 4 — with or without Williams and/or Smart.
Like Sportscasting on Facebook. Follow us on Twitter @sportscasting19 and subscribe to our YouTube channel.