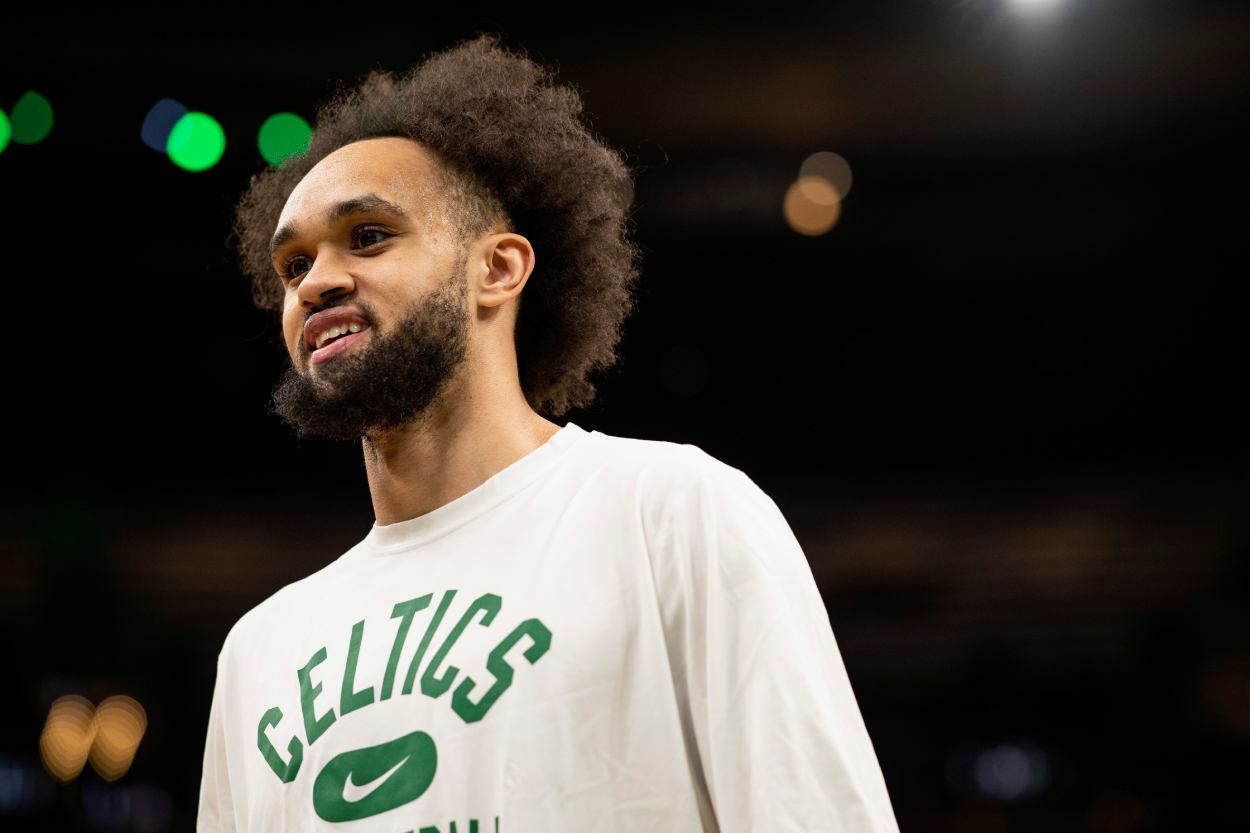 If Boston Celtics Fans Love Derrick White, Wait Until They Meet His Father
Derrick White has been a fan favorite so far in Boston, but wait until Celtics fans meet his father.
In just two games, newly-acquired Derrick White has already endeared himself to Boston Celtics fans. The 6-foot-4 guard came to Boston from the San Antonio Spurs at the NBA trade deadline and has already made an impact on the court and an impression with Celtics fans.
White has been compared to Boston's Marcus Smart, a hard-working, defensive-minded guard whose motor is always running. He's helped the Celtics stretch their win streak to eight games, and Boston fans are already gushing over him.
If they love White, they'll certainly love his father.
Derrick White making an early impact with the Boston Celtics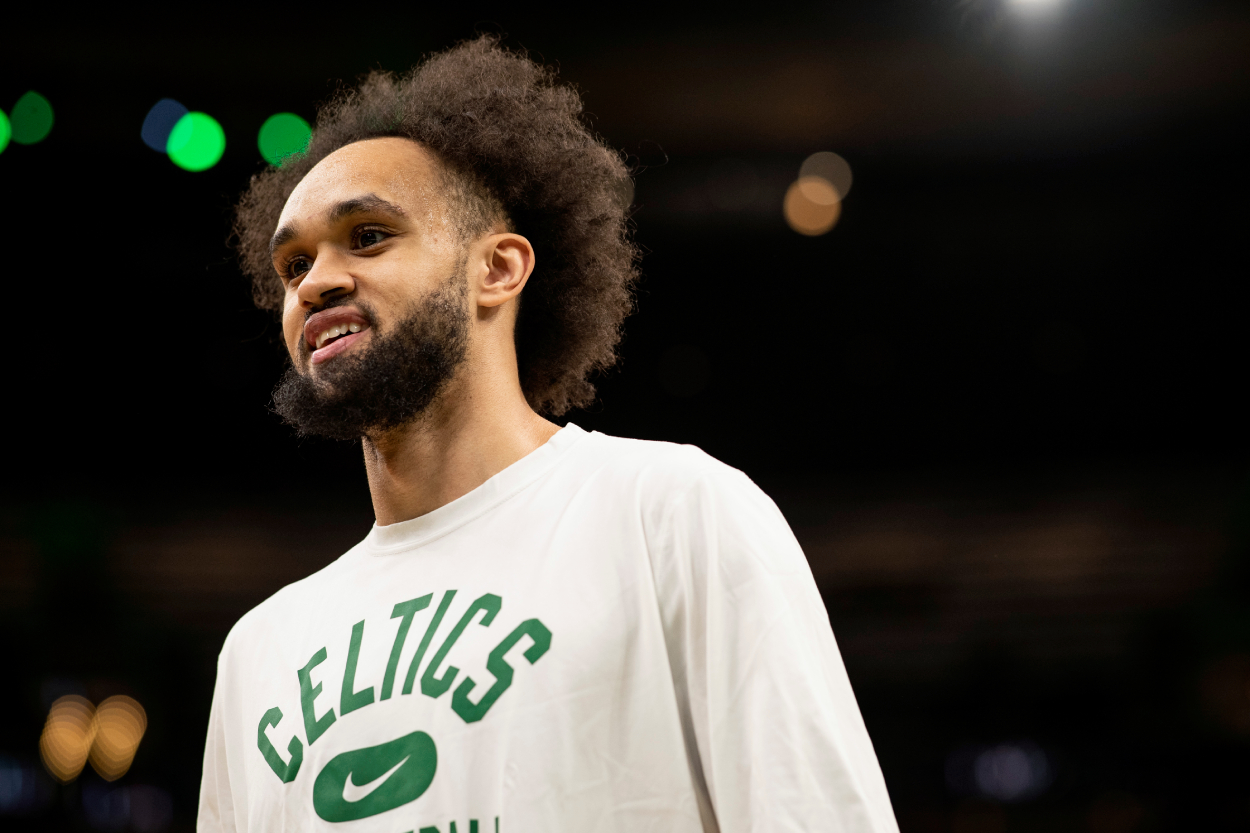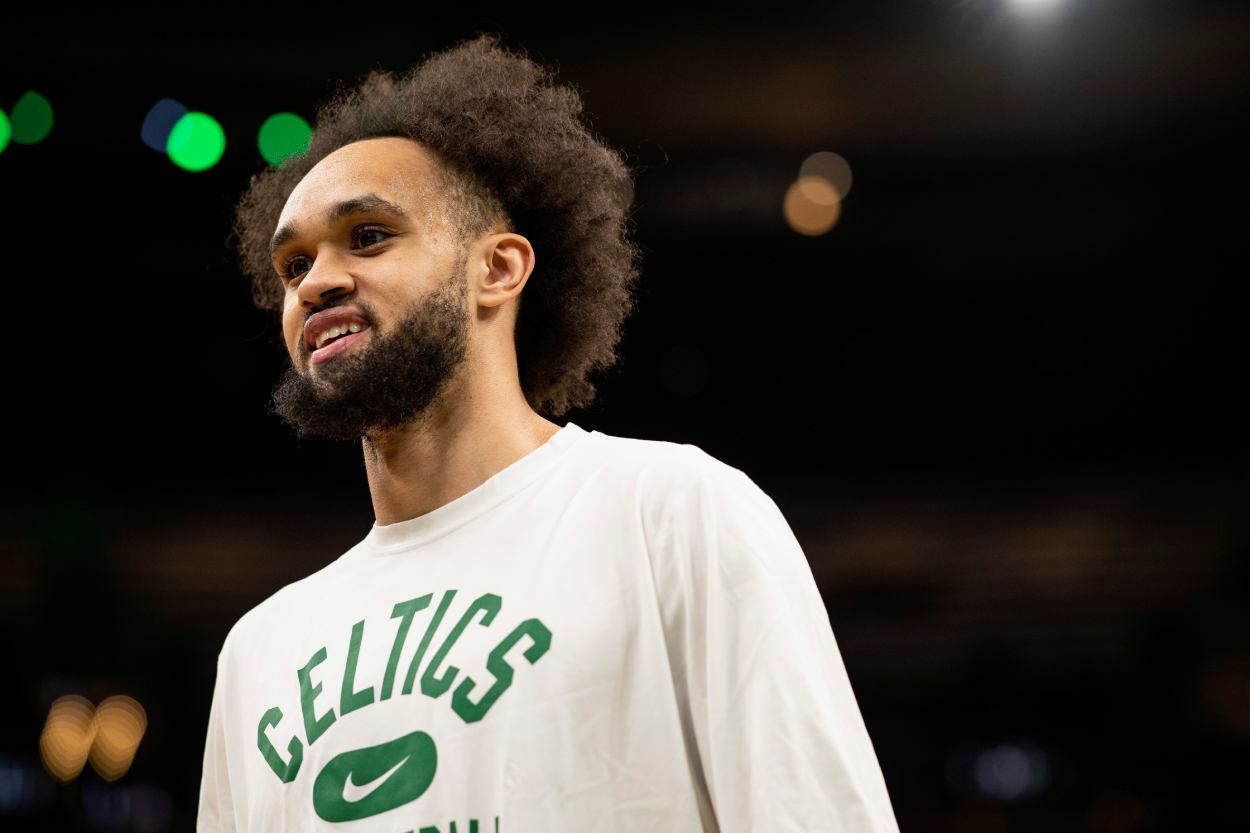 White has made the most of his minutes since arriving in Boston. In Sunday's win over the Atlanta Hawks, he chipped in 14 points, four rebounds, and five assists in 29 minutes. In two games, he's been stellar on the defensive side of the ball. He's opened the eyes of first-year coach Ime Udoka, who is familiar with White from his time as an assistant in San Antonio.
"It's great for a coach and a team," Udoka said, per MassLive. "That's what you kind of rely on night in and night out. You know what you're going to get as far as that. He does a lot of the little things as well as some of the big things. But a guy that really kind of changes the pace out there.
"He's a really good point-five guy, makes quick decisions, makes the right read most of the time. He had some open looks that he'll knock down, but in general, played the right way. And then he's another guy with versatility on the defensive end."
The Celtics acquired White at the deadline in exchange for Josh Richardson, Romeo Langford, a 2022 first-round pick, and the right to swap first-round picks in 2028. On the surface, it seems like a lot for White, but he's already made an impact on both sides of the ball.
If Boston Celtics fans love White, wait until they meet his father
White wasted no time in joining the Celtics. A day after the trade, he took part in a home game against the Denver Nuggets and scored 15 points while pulling down six rebounds in helping Boston to its seventh straight win.
Boston fans loved White's effort and production in that Denver game, but they might have loved his father a little bit more after a postgame interview. White said his father was a big Celtics and Red Sox fan while growing up in Boston.
"I was from Colorado, so I was a (Denver) Nuggets fan growing up," White said via NBC Sports. "But my dad was a Celtics fan and he's a Red Sox fan. He was born in Boston."
White said his father was quite happy when he found his son was headed to play for his favorite team.
"My dad was pretty excited when he found out that it was Boston I was going to," White said. "He grew up watching them. He was a die-hard Jo Jo White fan. I always heard stories about it growing up. It's pretty cool to be playing out here now."
It's not just the fans who have come to love White
Although it's just a two-game sample, White appears to feel right at home. Jaylen Brown said White "fits right in" with his style of play.
"Derrick is a threat," Jaylen Brown said, per MassLive. "You gotta respect him; you got to guard him. He makes shots, plays the game like a playmaker. So it just opens the floor up for everybody else.
"Having Derrick out there as just another guy who just fits right in. Capable shooter, can also drive and make plays for others, and is another guy on the defensive end who can help us get stops, take charges, etc. So it's been great having him out there. Two games so far and it's only gonna get better."
Despite coming off the bench, White is fifth in the team in minutes per game in his two starts. His minutes will likely increase as he gets more familiar with his new team, although he's already played with Brown and Jayson Tatum with Team USA.
"Obviously it's different – a new environment," Tatum said. "But me, him, JB, and Smart played together at USA. He knows guys, and I think that helps him a lot."