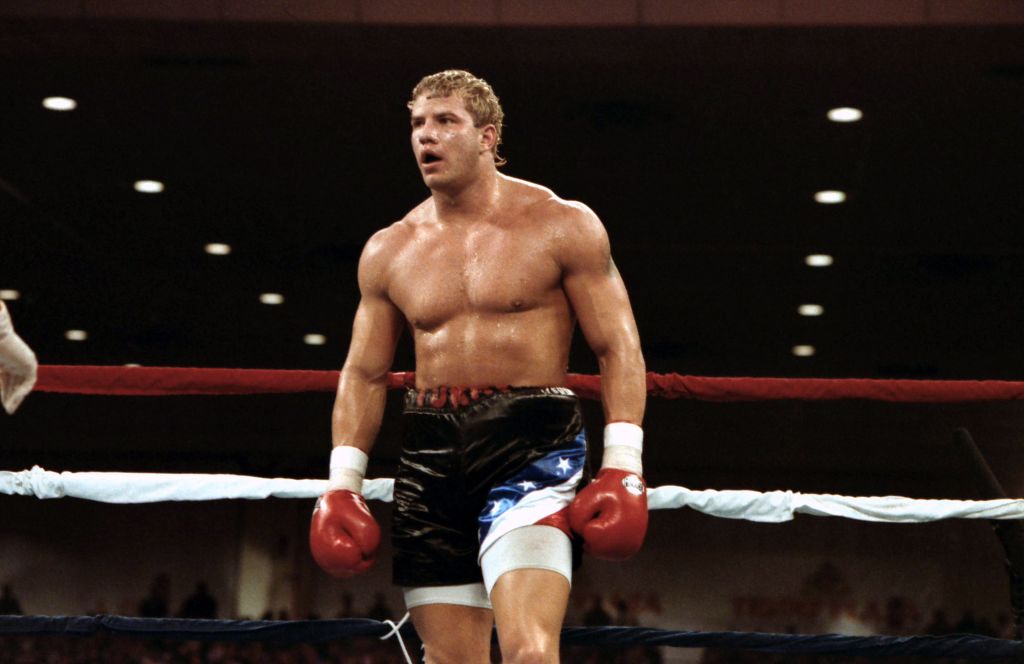 Boxer Tommy Morrison Never Had HIV According to Experts
Tommy Morrison made headlines for his boxing, his acting, and his diagnosis of HIV. Years after his diagnosis, some medical experts say he never had HIV.
Tommy Morrison made a name for himself in the ring, defeating the likes of George Foreman and Razor Ruddock. He gained notoriety outside of the ring in 1989 when he starred as Tommy "The Machine" Gunn in Rocky V. In 1996, Morrison made headlines around the world as the first boxer with HIV and was banned from the sport. 
Before his death in 2013, Morrison and his wife Trisha vehemently denied he ever had HIV. Since that time, she has fought to clear his name. After years of legal battles, it appears it just might be happening.
Morrison makes his way up the ranks and into the movies
Tommy Morrison got his start on the amateur circuit fighting at a young age against much older competition. In 1988, Morrison navigated his way through various Olympic qualifying events to the National Olympic Trials. In that event, Ray Mercer, who went on to win the gold medal in the Seoul Olympics, defeated Morrison by unanimous decision.  
The year after turning pro, Morrison fought 19 times, knocking out 15 opponents. He suffered no losses. During one of those fights broadcast on ESPN, Sylvester Stallone's brother Frank watched Morrison with intrigue. He thought the young kid from Oklahoma would be a perfect fit for a role in his brother's upcoming film.
Morrison took off six months from boxing to work on the film in 1990. Over the next five years, The Duke, who was the great-nephew of the legendary actor John Wayne, methodically made his way up to the top of the heavyweight division. His first loss as a professional coming at the hands of a familiar face, Ray Mercer, in October 1991.
Following the Mercer defeat, he reeled off eight straight wins before facing George Foreman for the vacant WBO heavyweight title. Morrison won by unanimous decision and earned his first heavyweight title. He lost the title a few months later.
Morrison diagnosed with HIV
In June 1995, Tommy Morrison captured the IBC heavyweight title defeating Donovan "Razor" Ruddock. Lennox Lewis defeated Morrison in his next match in October, but that loss turned out to be the least of his worries. In February 1996, the Nevada Athletic Commission announced Morrison had tested positive for HIV. He was suspended from the sport and the ban was, in effect, upheld by every other sanctioning body. 
The diagnosis, suspension, and loss of his livelihood sent Morrison tumbling faster than a Ray Mercer uppercut. His life spiraled out of control with alcohol and drugs. He was arrested multiple times for DUIs. He eventually went to jail for a couple of years for assaulting a college student. 
Despite an initial admission that his HIV diagnosis was a result of his lifestyle choices, Morrison and his wife Trisha denied he ever tested positive. In 2006, a decade after his diagnosis, the Nevada Athletic Commission mysteriously lifted Morrison's ban from boxing without any explanation.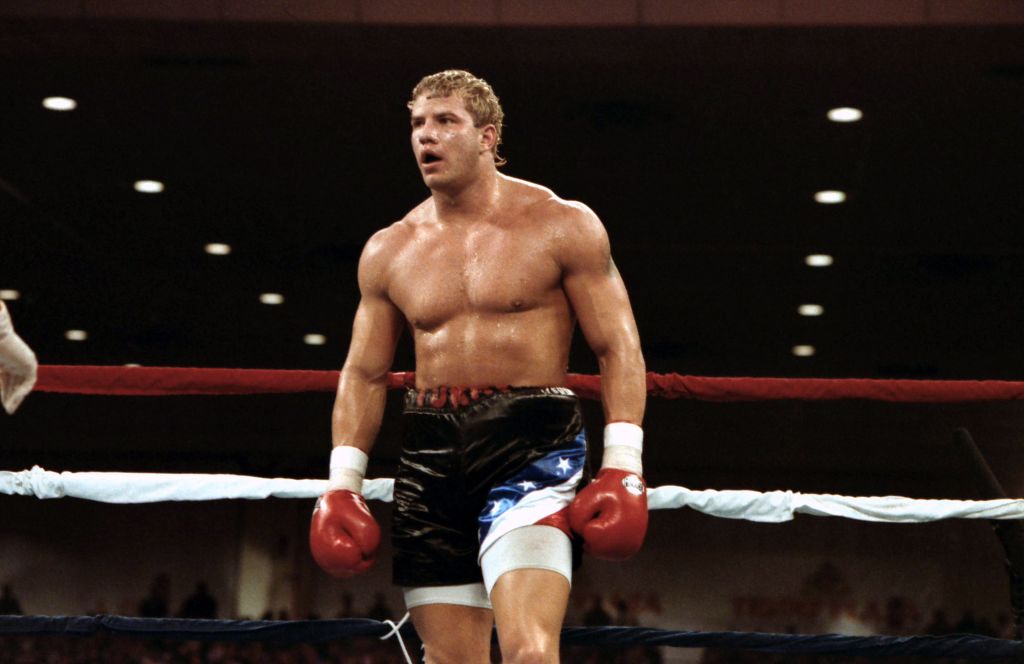 In July 2007, the New York Times reported that Tommy Morrison took two HIV tests in 2007 and a third specifically for the Times. HIV experts reviewed the three tests and concluded that the 1996 result had been a false positive.
"The mixed result in the Jan. 5 test makes it likely that the antibody result is a false positive," according to Dr. Daniel R. Kuritzkes, a Harvard professor who directs AIDS research at Brigham and Women's Hospital in Boston and is chairman of the board of the H.I.V. Medicine Association. "It's hard to know for sure what's going on, but I suspect he was never H.I.V.-infected."
Wife fights to clear Tommy Morrison's name
Following the test results in 2007, Morrison fought two more times in West Virginia and Mexico, contending he never had the disease in the first place. After he died in 2013 from multi-organ failure following a serious infection, Trisha has continued the fight defending her husband's name. And she's made progress in recent years.
In the last month, Trisha told World Boxing News she was granted a hearing allowing her to present evidence before the court. She indicated there were multiple parties working in concert with one another back in 1996. Among the parties and her claims against them:
• The defendants Quest Diagnostics issued lab reports that are not a diagnosis of any disease, not even HIV. And used testing that does not detect the HIV virus. 
• The Nevada Athletic Commission after they indefinitely suspended Morrison, secretly lifted suspension in 2006. They then denied ever suspending Tommy in 2016 court records. They now deny in 2020 that a diagnosis of HIV was ever made.
• Dr. Margaret Goodman, who is head of Voluntary Anti-Doping Association in Las Vegas, told the media in 2007 that John Hiatt was a renowned pathologist and physician and reviewed Morrison's 1996 results. "Turns out, he never did that and was not a physician or pathologist," Trisha said.
What happens in the case of Tommy Morrison is unclear at this point. Based on evidence and the unannounced reversal of Morrison's suspension by the Nevada Athletic Commission years later, plus medical experts now indicating he had a false-positive test, there are signs something went wrong years ago in the initial diagnosis.
Regardless of the legal outcome, Morrison's legacy will never change. He entertained in the boxing ring and on the movie screen and in the process etched his name in boxing history.