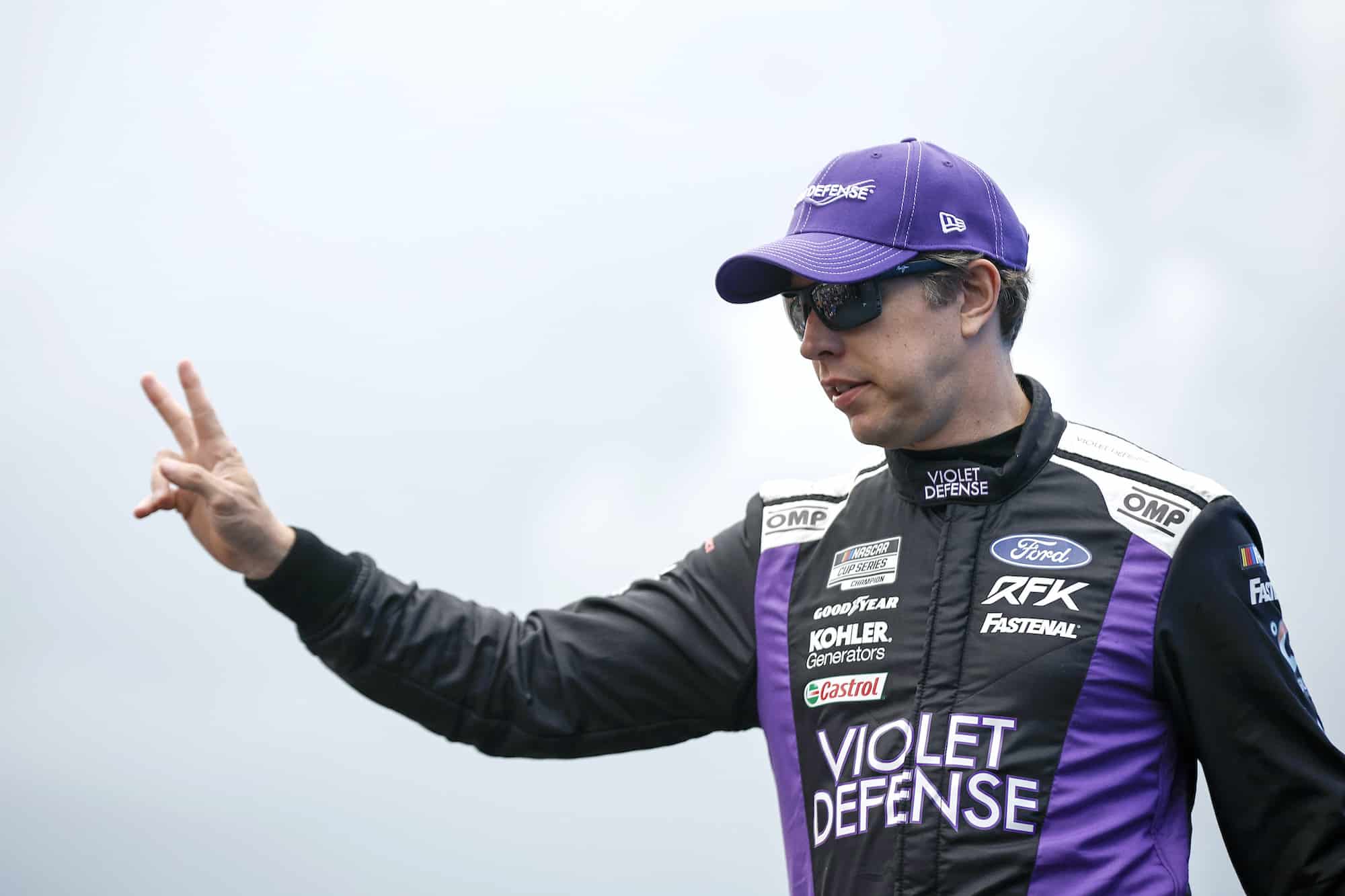 Brad Keselowski Makes Comment About Kyle Busch's Behavior That Catches Bobby Labonte By Surprise
Brad Keselowski made a remark about Kyle Busch's behavior during an appearance on NASCAR Race Hub this week that totally surprised Hall of Famer Bobby Labonte.
Brad Keselowski and Kyle Busch haven't always seen eye to eye. Many fans remember 2010 and the Bristol driver introductions when the Penske driver called the Joe Gibbs Racing driver an ass. With that history, it's always entertaining to hear one talk about the other.
This week during an appearance on NASCAR Race Hub, the Roush Fenway Keselowski driver/co-owner was asked for his takeaway after watching Busch's behavior at the press conference before Daytona. The 2012 Cup champion offered a thought that completely caught Hall of Famer Bobby Labonte by surprise. 
Brad Keselowski offers interesting theory on Kyle Busch's behavior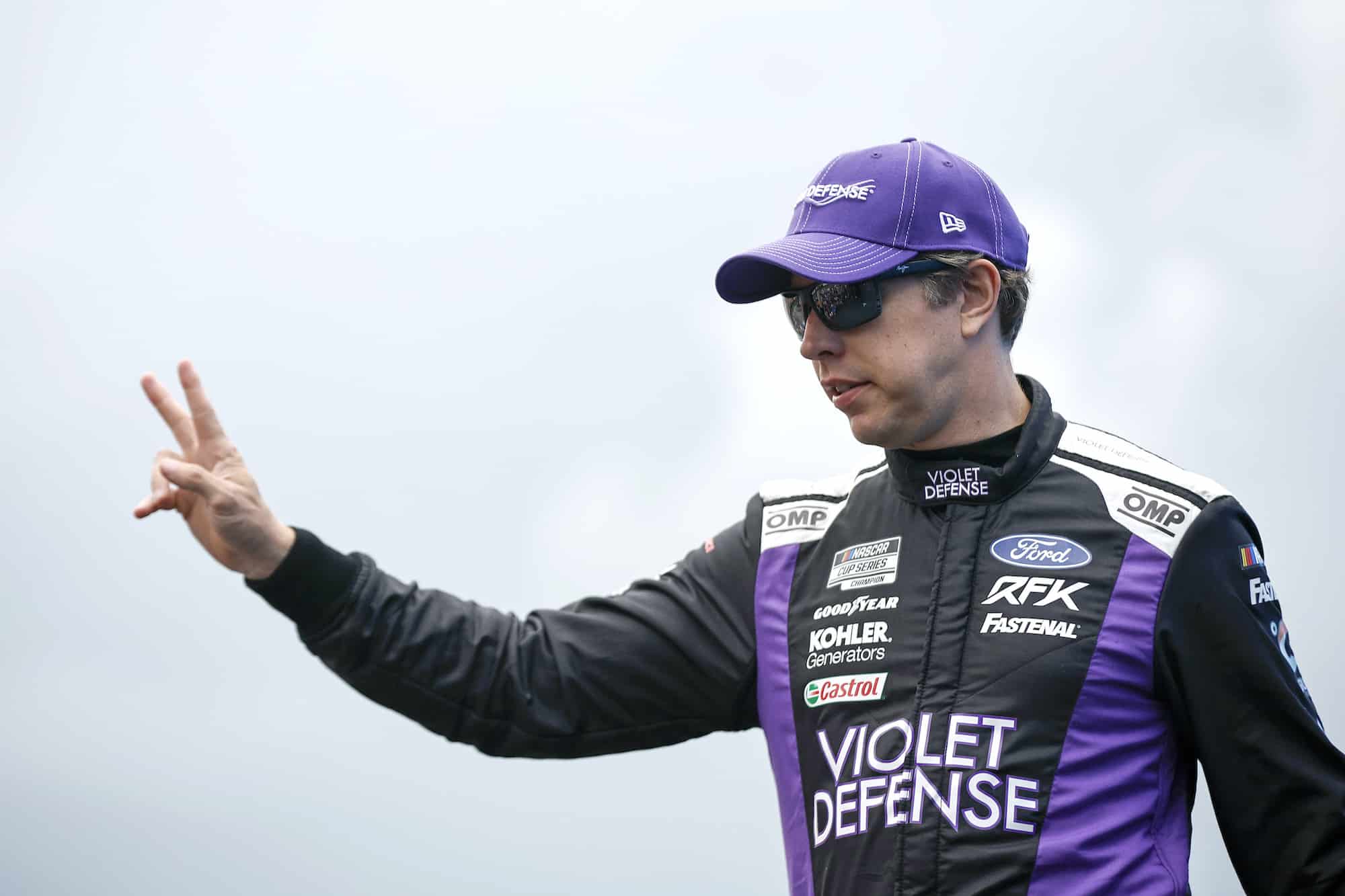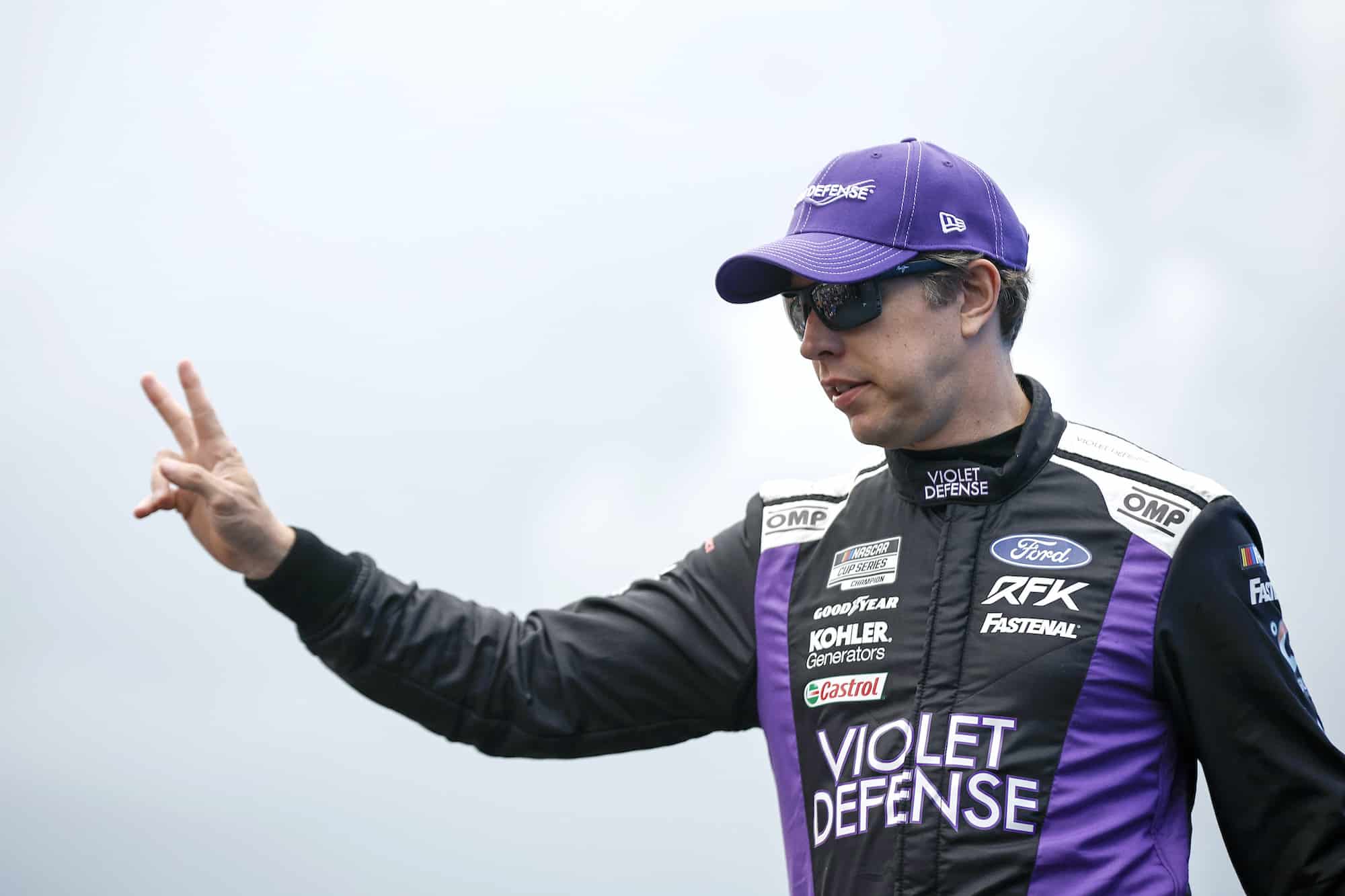 This past weekend before the Daytona race, Kyle Busch met with reporters and was in a noticeably upbeat mood. He didn't wait long to reveal his positive attitude when he surprisingly made an opening remark before answering any questions.
"Alright. Hold on. First, I've got an announcement to make. Everybody ready?" Busch asked. 
"Yeah," someone responded.
"There is no announcement," the driver said with a big smile, which drew noticeable laughter from those attending. "Good? We all good? We clear? Moving on." 
After showing that clip during an episode of NASCAR Race Hub this week, show host Josh Sims asked guest Brad Keselowski what he took from the two-time Cup Series champion's optimistic mindset.  
"What I make of that he has something he's dying to tell us and he can't tell us yet," Keselowski offered. "I think he's got a deal done." 
Bobby Labonte, who was also a guest, paused. "Well, I wasn't expecting that," the Hall of Famer said before suggesting the driver might have something up his sleeve.  
Kyle Busch jokes with reporters
During Playoff Media Day with all the postseason-bound drivers this week, Busch was again in a good mood. He revealed as much when asked about the future and a potential need to change his persona.
"Will that have to change, most likely," Busch admitted. "How much? 10 percent? 15 percent? I don't know. Maybe it's 18 percent," he said, followed by a grin, alluding to his car number, "that you have to change. But I don't know what that is or what that looks like."
When Fox's Bob Pockrass countered with some other car numbers where Busch has rumored to be landing, the driver played along. 
"18," he responded to the reporter, initially. "23, 45, 32, 29, 3."
"You haven't lost your sense of humor, that's for sure," SiriusXM NASCAR's Claire B. Lang suggested. 
"You're damn right," the driver replied.
Keselowski comments about JGR
Interestingly, Keselowski's remarks about Busch are just his latest about JGR. Several weeks ago, host Kaitlyn Vincie asked the driver for his thoughts on Busch's potential departure and if he believed Ty Gibbs was ready for the Cup Series. 
"I don't see any reason why — I don't understand Kaitlyn why they're not putting him in the Cup Series right now," Keselowski said. "Personally, I would put him in one of those cars."
"Do you want to put him in one of your cars?" she asked.
"I don't think Joe Gibbs is going to let them put him in one of my cars," Keselowski laughed. "Just a hunch. I might be wrong, Joe. That said, I don't know why he wouldn't put him a Cup car right now and just go."
Based on all the speculation, it sounds like Gibbs will be put in a Cup Series car in 2023, replacing Busch. Where Busch lands is still to be determined. But by the sounds of it, at least according to Keselowski, a deal is done and we should find out soon.
Like Sportscasting on Facebook. Follow us on Twitter @sportscasting19 and subscribe to our YouTube channel.