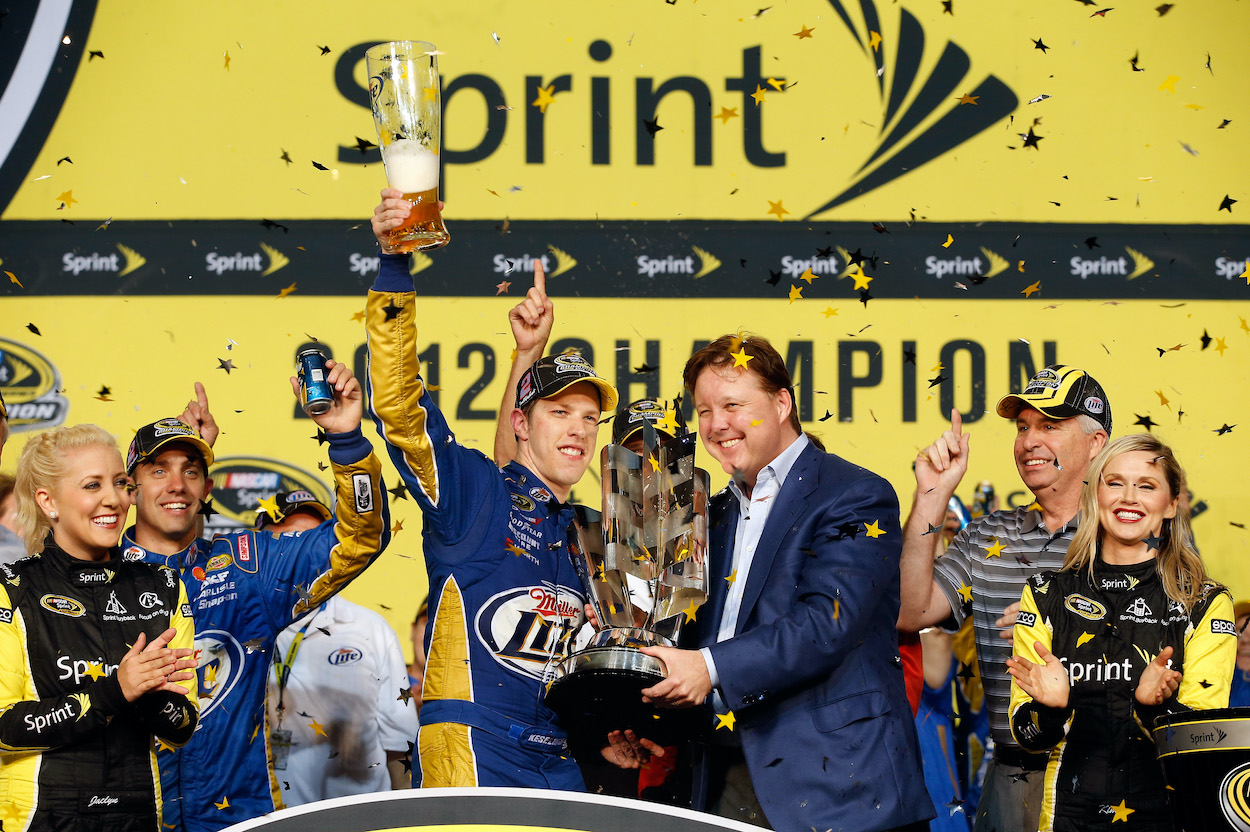 Brad Keselowski Proposes New Format to Determine NASCAR Cup Series Champion That Won't Make Dale Earnhardt Jr. Happy
Brad Keselowski came up with a new proposal on how NASCAR determines its Cup Series champion. And Dale Earnhardt Jr. won't be happy with it.
Brad Keselowski won the 2012 Cup Series championship. He hasn't won another one since. If the new Roush Fenway Keselowski driver had it his way, he would have also claimed the title two years later based on a new format he has proposed. The suggested format, which many fans questioned, also won't make Keselowski's former boss Dale Earnhardt Jr. happy.  
Brad Keselowski suggests Cup Series champion should be determined based on number of wins
Brad Keselowski has never been one to shy away from sharing his opinion on what would make NASCAR better. He did just that last month when talking about how NASCAR could get more fans in the stands if it wanted. This weekend, Keselowski jumped into a conversation on Twitter about the value of race wins and proposed how they should be given more weight during the season and determine the champion.
"I've always felt like the championship should go to the driver/team with the most wins and the last race results should be the tiebreaker," Keselowski said. "This would give best of both worlds, a whole season that matters and strong potential for a 'game 7' moment."
Keselowski's comments appear to be based on his own experience in 2012 when he, Denny Hamlin, and Jimmie Johnson finished the season tied with five wins. He went on to win the title that year. 
Past history and this year suggest it's a bad idea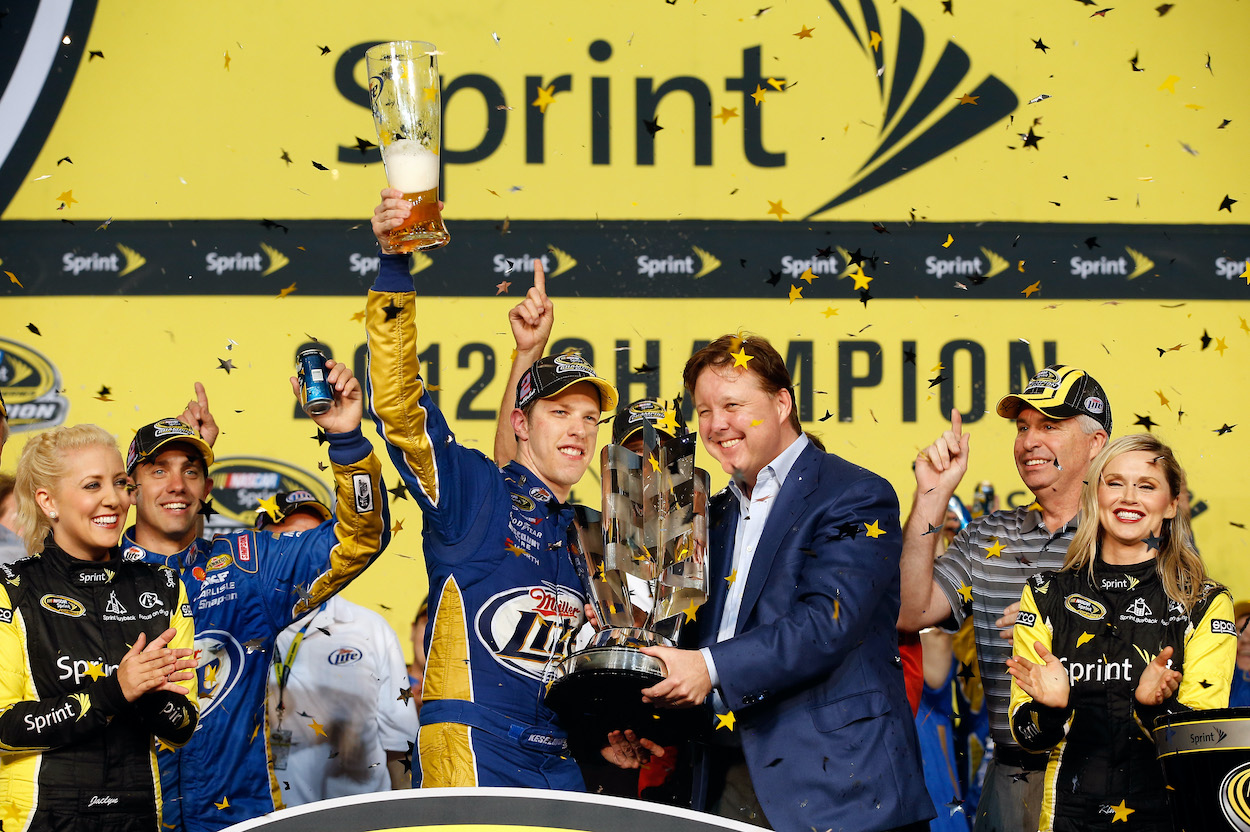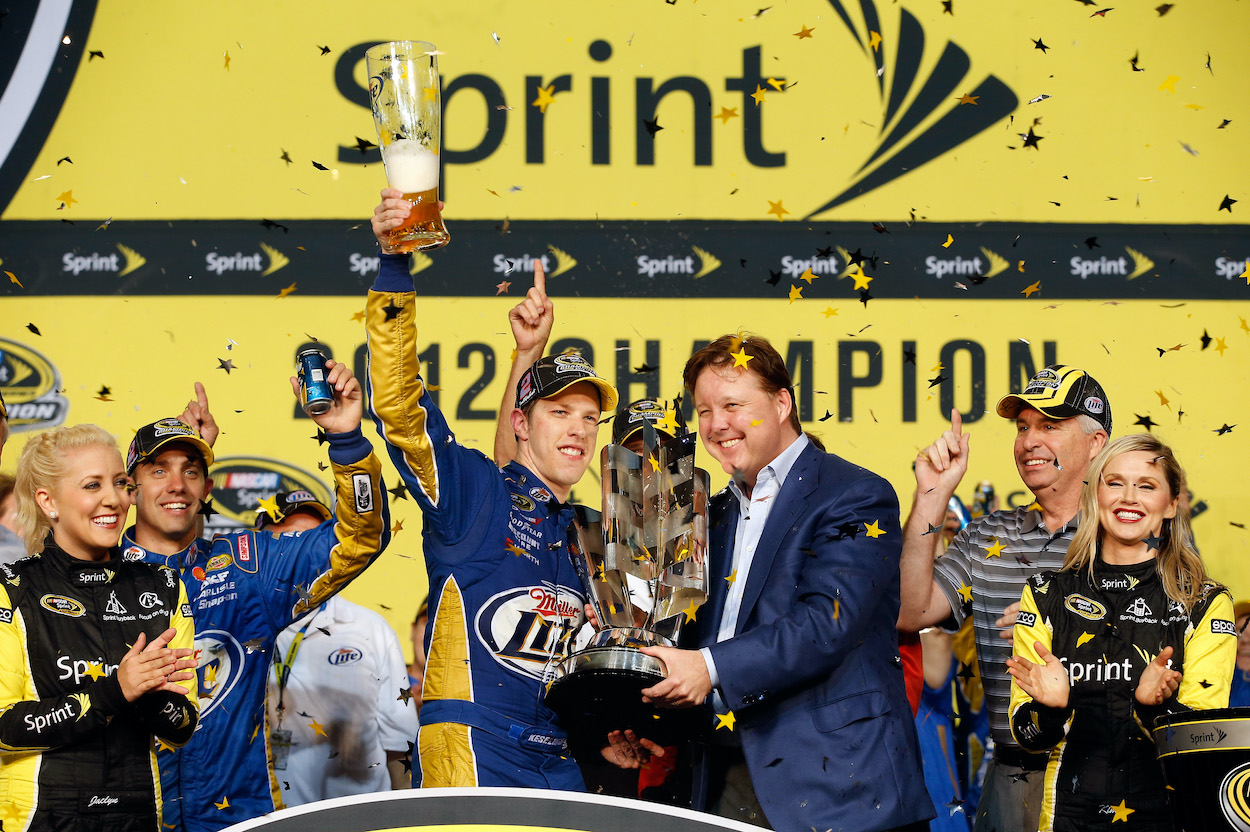 Since 2000, Keselowski's championship format has played out that way seven times as the driver that earned the most wins also won the championship, including his title in 2012. Jimmie Johnson also did it three times. However, there hasn't been another season in which two or more drivers finished with the same win total. In other words, not at all a "strong potential" for a Game 7 moment.  
In fact, this year, based on the second-highest number of wins at four, achieved by both Martin Truex Jr. and Alex Bowman, Kyle Larson would have statistically wrapped up the championship with his fifth win back in August at Watkins Glen. 
For those reasons, a number of fans unsurprisingly didn't like Keselowski's proposed change. 
"Hard pass. You could have a team crank off a bunch of wins to start and the whole second half of the season wouldn't even matter," replied one fan, which is similar to what happened this year with Larson.

"The championship race needs the same rules as the other rounds," wrote another fan. "Everybody comes in with their playoff points. Stage points count. If 1 of the 4 wins the race, he wins the championship (consistent with winning to move on in other rounds). If somebody else wins, it's a points race."
Dale Earnhardt Jr. against changes
While many fans pushed back on Keselowski's proposal simply because of its format, Dale Earnhardt Jr. would be opposed to the idea and recently said as much on his podcast because he admitted that he lost some of his love for NASCAR after years of changes in determining the champion. Now that the organization has settled on a consistent format that fans can follow, he feels good about the brand.  
"Well, we found a little continuity here lately, right," Earnhardt said on the Dale Jr. Download. "It's kind of sustained as far as the field size and the elimination and how it happens. How it plays out has had a little bit of continuity, and I like that. I want that. I think we're building some identity. We're building equity in the system now. Now that it's sustained and found some stability, right."
Location has been the one notable change in recent years, and the two-time Daytona 500 winner even found that agreeable this year.
"Right now, I love where we are with Phoenix," Earnhardt said. "I know last year or the last couple of years, the way the race went at Phoenix has caused some conversation about us changing that date or moving to another place because the vibe wasn't there. But this year, it was. I like what we're doing and hope that we can stay this way for a little while. 
"I think as far as the points, how we add them up, the elimination, all the factors, the size of of the field, let's just stay this way for a little bit. Build some equity. Build some brand identity in it. Some continuity so fans are now understanding what to expect and what drivers need to do, and we can carry this on for a while. I'm really liking where we are."
Earnhardt's feelings are representative of a large segment of NASCAR fans. Consistency matters. And changing the system now, as Keselowski is suggesting, would disrupt that consistency and damage the brand.
Like Sportscasting on Facebook. Follow us on Twitter @sportscasting19.