Brad Keselowski Scores Unexpected Vote of Confidence From a Once-Bitter NASCAR Cup Series Rival
Article Highlights:
Brad Keselowski has started work at the former Roush Fenway Racing, where he is an owner/driver
Keselowski's job is to restore the newly rebranded RFK Racing to prominence
Denny Hamlin cites his racing rival's passion and drive as crucial assets to the team
Do not adjust your tablet or iPhone. Yes, he once hated Brad Keselowski the same way Yankees fans hate Red Sox fans, but Denny Hamlin said something decidedly nice about his fellow NASCAR Cup Series driver this week.
Though unexpected, it was relevant because Keselowski is taking his shot at a task that Hamlin handled rather masterfully in the just-concluded season.
Brad Keselowski and Denny Hamlin did not get along for a long time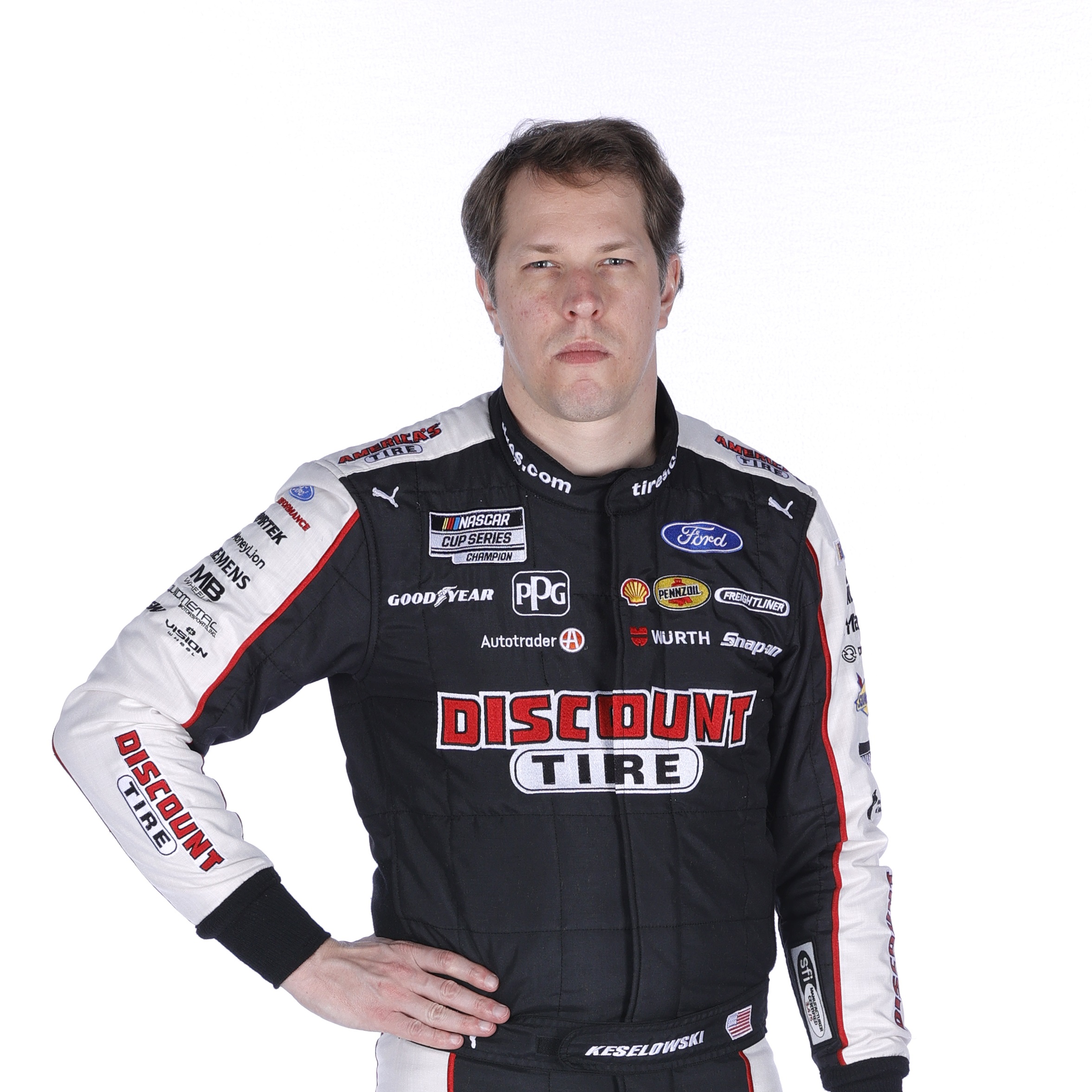 Denny Hamlin and Brad Keselowski began feuding in the Xfinity Series, and it continued on and off for five years even after they should have demonstrated better focus while racing in the NASCAR Cup Series.
In 2014, Hamlin had to be restrained from going after Keselowski, who was enraged after a race. Matt Kenseth couldn't restrain himself and confronted Keselowski. The trip to the NASCAR trailer to sort matters out cost Keselowski $50,000.
Not long afterward, an overly aggressive Keselowski sent Jeff Gordon's car spinning, leading Kevin Harvick to go after Keselowski and triggering a fight following the race.
"You're just looking for someone to say, 'Man, I'm sorry I ruined your day. I screwed up. I apologize,'" Hamlin said then, according to The Associated Press. "When that doesn't get said, then it immediately lights a fire in your stomach that he doesn't have any remorse.
"He's just like, 'Oh well, it's your problem.' That just lights a fire in your inside."
Brad Keselowski is taking on a challenge at Roush Fenway Racing
Brad Keselowski still has his detractors in the NASCAR Cup Series. However, he also has a new career objective directly ahead. As of this week, Roush Fenway Racing is Roush Fenway Keselowski Racing.
Keselowski, who drove for Roger Penske since the tail end of 2009, announced late this season that he accepted a deal giving him an ownership stake in Roush Fenway. Half the team belongs to the multibillion-dollar conglomerate that also owns the Boston Red Sox, the Liverpool soccer club in the English Premier League, and NESN.
Given his 35 Cup Series victories, the driving part of his new arrangement won't faze Keselowski. However, helping operate RFK Racing does figure to be challenging even though he has experience running his own trucks team. Roush Fenway's results have lagged most other big-name teams for several years.
Keselowski is being asked to help fix that, and he thinks he inherits a strong toolbox.
"I see a lot of opportunity here that maybe some other people don't see," he told Bob Pockrass of Fox Sports. "You know, established charters, legacy with Ford and with the fans, that's a strong brand. The Fenway relationship (is a) heck of an anchor to have as a partner. So, a lot of strengths here that I'm not sure people understand. Everything, quite frankly, but the competition side is very strong, so I feel like I can bring the things needed to improve the competition side."
Denny Hamlin can say, 'Been there, done that'
Brad Keselowski is not the first driver to take a stake in a NASCAR Cup series team and try to build a winner. Just this past season, 23XI Racing made its debut with NBA legend Michael Jordan the primary owner and Denny Hamlin holding a minority stake while continuing to drive for Joe Gibbs Racing.
Hamlin's role was to develop the infrastructure to get the No. 23 Toyota driven by Bubba Wallace up and running. Wallace didn't produce much in the way of results until winning the rain-shortened playoff race at Talladega, but the organization is solid enough to lure Kurt Busch and make it a two-car operation for 2022.
Putting past differences aside, Hamlin offered encouraging words about Keselowski and the future of the RFK Racing team.
"Brad will be successful because he's passionate and has drive," Hamlin wrote on Twitter. "He's stepping into a situation that is already established like he said. Now he will be able to focus on just 1 thing and that's getting the competition side in a better place. RFK has a strong infrastructure already."
Everyone starts from scratch in 2022 to some extent because of the introduction of the Next Gen car. If Keselowski and Chris Buescher can post more than just the occasional top-10 finish, the first season will go into the books as a good start.
Like Sportscasting on Facebook. Follow us on Twitter @sportscasting19.