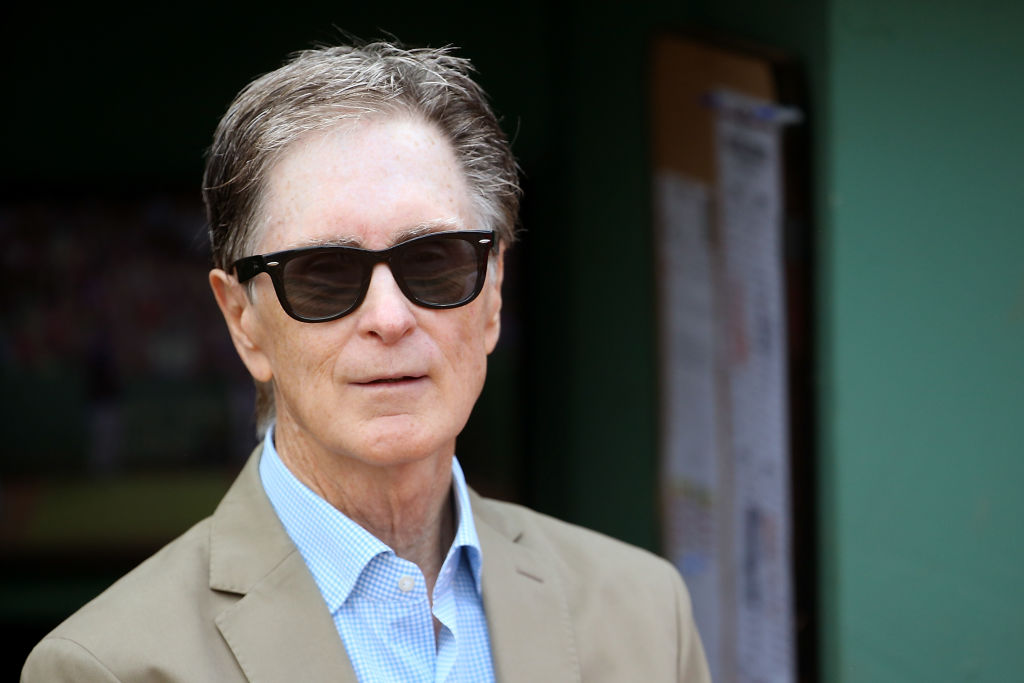 John Henry's Diverse Interests Create a Net-Worth Safety Net
John Henry runs a sports empire that includes MLB's Boston Red Sox, Liverpool in the English Premier League, and a NASCAR team.
Ownership of either the Boston Red Sox in Major League Baseball or the Liverpool soccer club in the English Premier League would qualify anyone as an important figure in the sports world. Owning both identifies John Henry as a man with a lot of money and a good probability of growing that net worth year after year.
John Henry's net worth is tied to big-name teams
Some people collect coins or stamps. John Henry collects sports franchises – and he doesn't waste time on also-rans.
Henry's entry into baseball began in 1989 when he bought the Tucson Toros of the Pacific Coast League. He took several runs at buying MLB, NBA, and NHL teams in the early 1990s only to lose out each time.  In 1999, he surrendered his minority stake in the New York Yankees for ownership of the Florida Marlins.
Henry did some wheeling and dealing three years later, selling the Marlins to Jeffrey Loria and leading a group in the purchase of the Boston Red Sox. The Curse of the Bambino ended in 2004 and the Red Sox have won three more World Series titles since.
In 2001, Henry and partner Ton Werner former New England Sports Ventures, the forerunner to Fenway Sports Group. FSG now includes the Red Sox and Fenway Park, 80% of the New England Sports Network, and the Liverpool soccer club in the English Premier League.
Liverpool had previously belonged to a group including Tom Hicks as part of his own international sports conglomerate that included MLB's Texas Rangers and the NHL's Dallas Stars, but the English club struggled during his involvement. Whatever misgivings soccer fans had about another American running the club were put to rest by the time Liverpool captured the FA Cup in 2012 for the first time in six years.
Beloved by locals, Liverpool is also one of the best-known clubs in throughout Europe and one of the most valuable.
The third gem in the portfolio is Roush Fenway Racing, a 50-50 venture created in 2007 with veteran NASCAR figure Jack Roush. The Roush Fenway Racing roster includes driver Ryan Newman, who escaped serious injury in a spectacular crash on the final lap of the 2020 Daytona 500.
His initial wealth came from the financial markets
Unlike several prominent MLB owners, John Henry built his own fortune rather than relying upon an inheritance. That's not to say, however, that his parents' soybean farms didn't play a crucial role in his prosperity.
Henry started trading soybean futures in the 1970s and developed a system of buying and selling that held up under elaborate testing. Confident in his ability to forecast optimal times to buy, sell, or hold, he formed John W. Henry & Company in 1981, landing major clients happy to invest in his expertise.
With his sports empire consuming so much of his time and having maneuvered through the worst of the recession, Henry announced in 2012 that he was winding down operations at his investment firm. He plowed some of his assets into the purchase of The Boston Globe.
John Henry's net worth is near the top of all MLB owners
Ted Lerner, who built his empire on real estate holdings largely in the Washington, D.C., area, has handed off day-to-day operation of the Nationals to his son. But he remains the richest individual owner in baseball, with Fortune pegging his net worth at $4.8 billion last week.
Charles Johnson is comfortably second at $4.5 million, including his majority stake in the San Francisco Giants.
Fortune puts John Henry's net worth at $2.7 billion, sixth on the MLB list. The COVID-19 pandemic is hitting all aspects of Henry's empire, which was estimates at $2.6 billion three years ago, but owners across the board are feeling similar pain.
Generally speaking, Henry's strength comes from the diverse holdings that insulate him from typical ups and downs. The three very different sports give him penetration in New England, the racing-crazy southern states, and a large swath of Europe. Under normal circumstances, he can expect one or two of his teams to shoulder the load if the third isn't performing as expected.