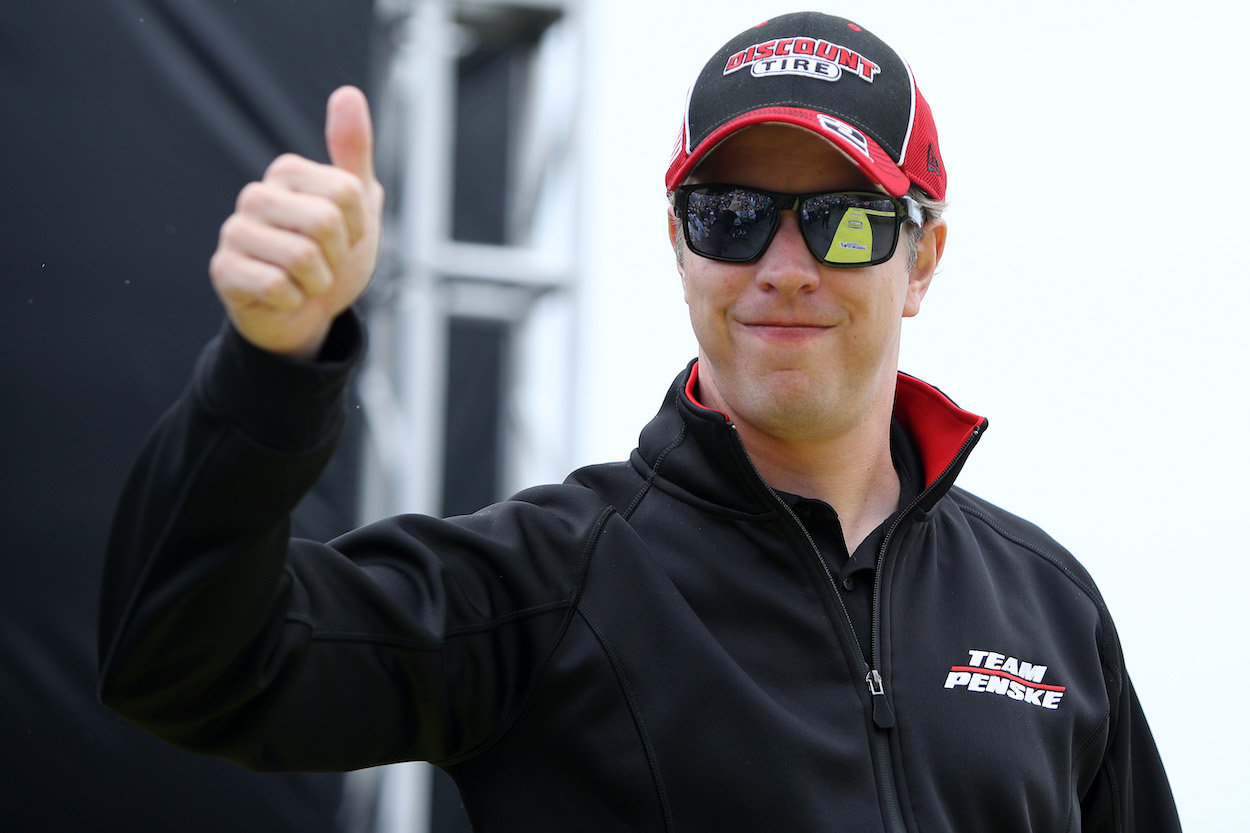 Brad Keselowski Doesn't Hold Back and Provides Eye-Opening Reasons Why Fans Aren't Showing up to Races and Says If NASCAR Officials Really Wanted to Change the Situation, They Could
Brad Keselowski didn't hold back and provided eye-opening reasons why NASCAR attendance has dwindled in recent years and how top NASCAR officials can fix it if they want to.
Brad Keselowski knows the NASCAR business model better than most. That's because he's more than a driver. He owned a Truck Series team in the past. Next season, he returns to a similar level of responsibility as a minority owner at Roush Fenway Racing. 
This week, with so much discussion on the difference in crowd sizes for NASCAR at Kansas versus Formula 1 at COTA, multiple drivers voiced their opinions, some offering suggestions of what might stem the tide moving forward. The 2012 Cup Series champion weighed in on the matter, provided some eye-opening insight from personal experience, and bluntly admitted if NASCAR officials genuinely wanted to change the situation, they could. 
Brad Keselowski identifies difference between NASCAR and F1 in approach to generating revenue
NASCAR is an established brand in the U.S. F1 is not. Naturally, NASCAR is much further ahead when it comes to fan bases. However, you couldn't tell that by the turnout last weekend when NASCAR drew tens of thousands of fans to the race in Kansas, while F1 at COTA had more than 400,000 attend the three-day event.
Interestingly, television ratings tell a different story. The US Grand Prix at COTA had a 0.72 rating — or 1.225 million viewers on ABC. The NASCAR Cup Series race, which ran head-to-head against F1 and aired on the cable channel, NBCSN, pulled in a 1.36 rating and 2.105 million viewers. 
The second-tier NASCAR Xfinity Series, which raced the day before, averaged more than F1 with 1.306 million viewers tuning in to the Saturday race.
According to Brad Keselowski, there's a simple explanation. 
"(Formula One) seems to, at least for the United States, be more interested in the event than broadcast, where (NASCAR) seems to be the opposite and more interested in broadcast than any event," Keselowski told NBC Sports.
"That's flipped over years. Twenty years ago, I would have said (NASCAR was) probably the opposite. We were where they are. Generally speaking, when you can't get the broadcast money, you go after the event money. You try for the broadcast money first because it's much bigger, so much larger pot. In that sense, I would say we are ahead, undoubtedly compared to them here in the United States."   
Things to do outside of the race have gone away 
NASCAR's priority on the bigger pot of broadcast money has resulted in a decline in event money, and more significantly, a dramatic decline in the fan experience. Keselowski pointed out specific examples from his days attending races as a kid to the present day.
"I think when I first started coming to the races before the broadcast was so important, it was more about the events," he said. "The thing that stood out the most to me was you could go to the midway, and it felt like you were at a fair. It doesn't feel that way now. That's changed so much.
"My No. 1 contention is simple things like driver interaction. I would love to interact more with the fans. Any time I go to do it, I get charged. Why would I pay to interact with fans? That seems absurd. If I want to go do an event somewhere, or if I want to just even park a souvenir trailer outside and sign autographs for fans, it's 'That will cost you 20 grand.'"
Yes, you read that correctly. Drivers are being charged large amounts of money to set up their merchandise trailers and interact with fans. Keselowski said it makes no sense for drivers to pay money to sign autographs and then for the tracks to double-dip and collect ticket money from the fans. 
Keselowski says NASCAR can fix situation if it wants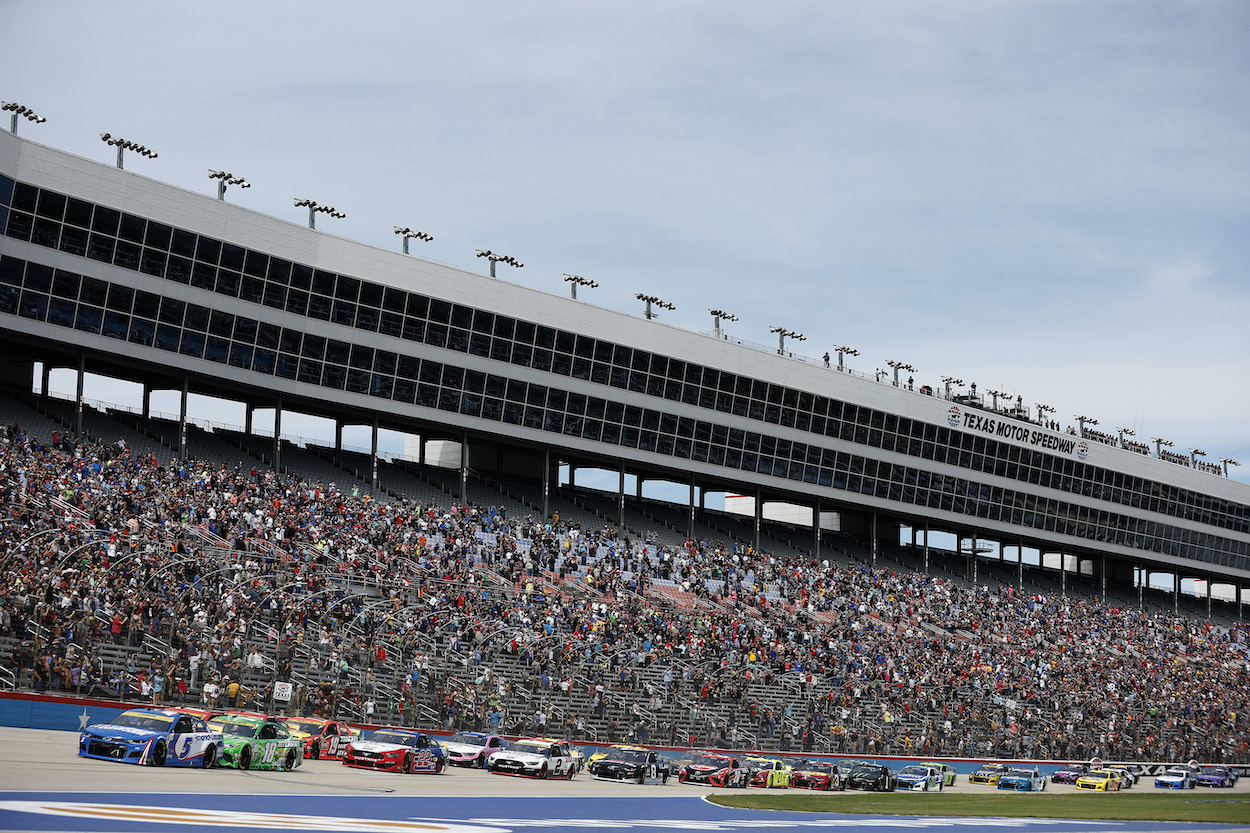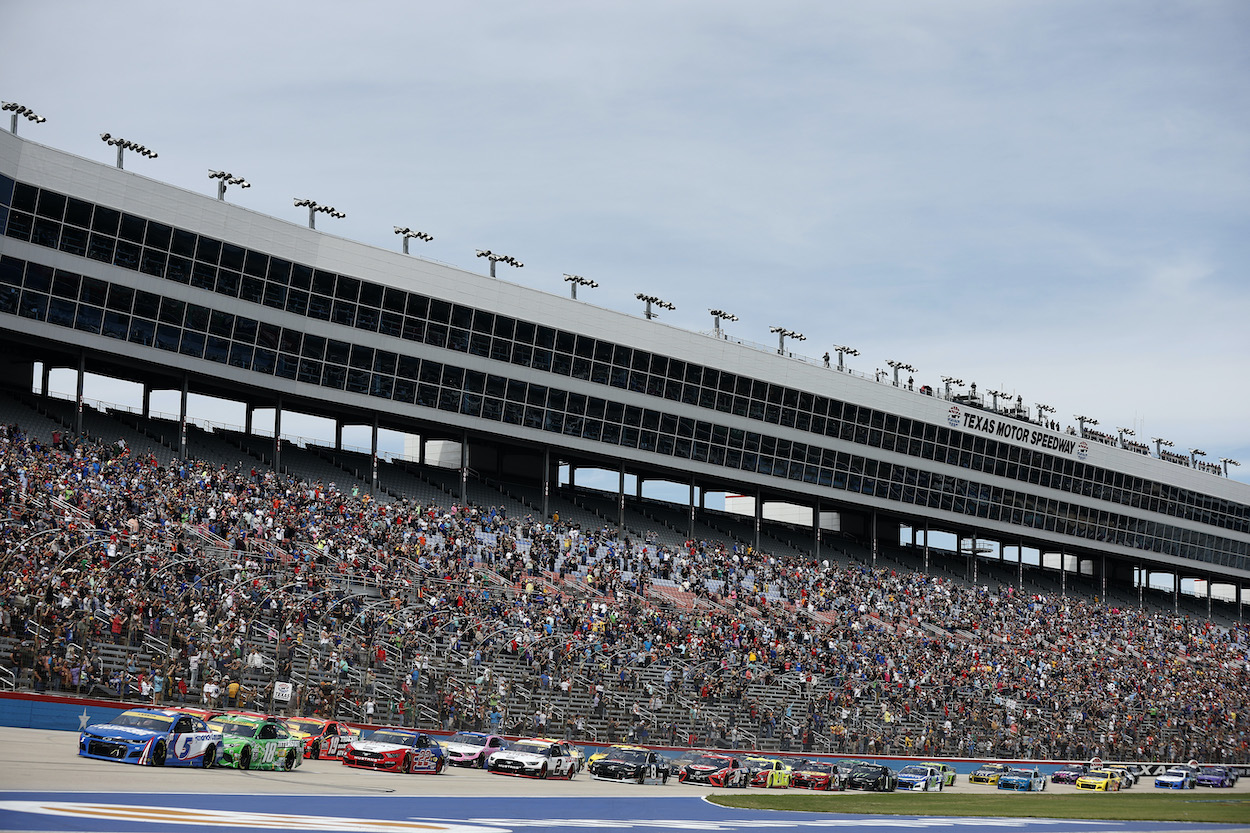 Despite the current situation, where it looks like NASCAR is headed in the wrong direction from a fan experience standpoint, Keselowski holds out hope that it can change. However, he said in order to do so, NASCAR officials in power will have to decide that fans in the stands are just as important as those watching on television.
"There's no reason why we can't have both," Keselowski said. "I think that's something that we should certainly aspire to and there's a lot of reasons we can do that. Ultimately I think there's enough smart people in the sport we could pull it off pretty easily if they were properly motivated to do so, but, at this point in time, have never been motivated to do it.
"If that changes, we could get there. At this moment it hasn't. I guess we'll see how that plays out. It's really more a question for those that have the power and control to do it than it is probably for the drivers."
Will it happen? It all comes down to dollars and sense. And if the top decision-makers at NASCAR have enough sense, they'll do the right thing, and the dollars will be sure to follow.