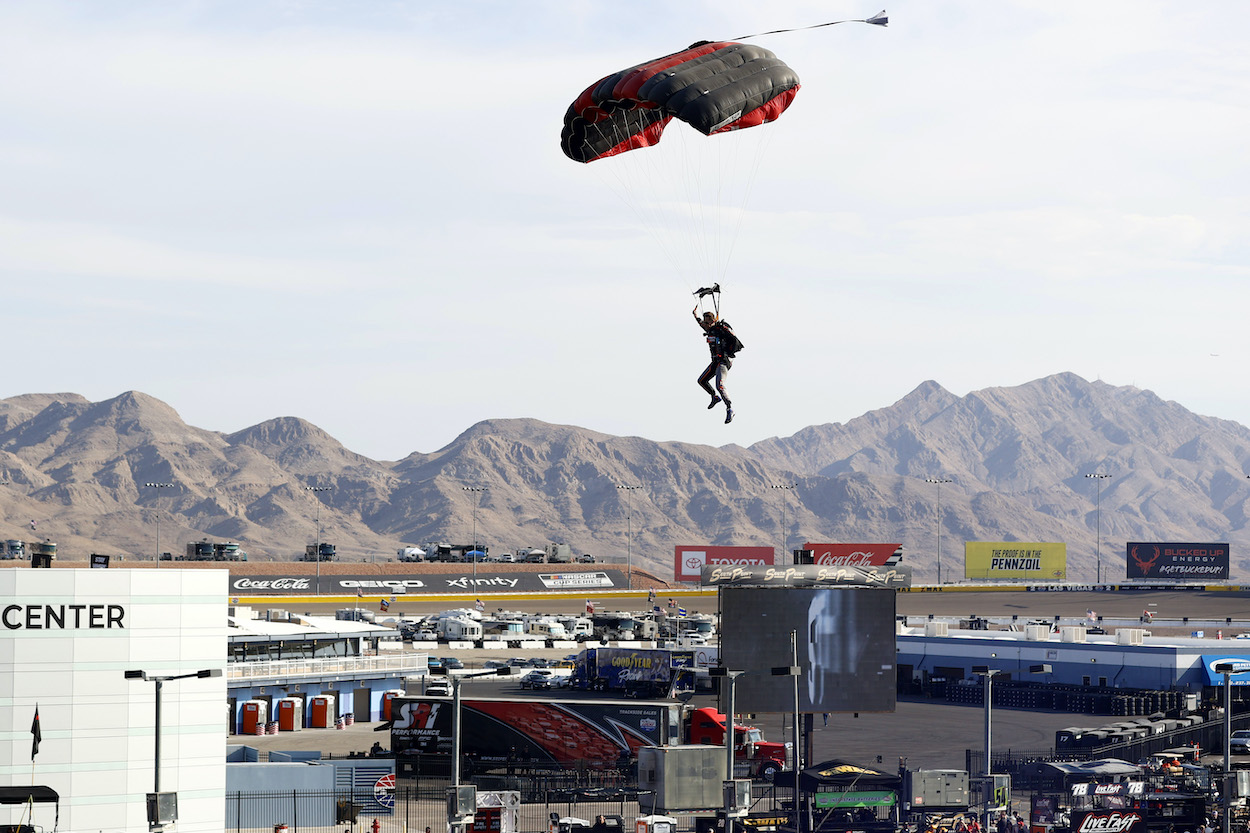 Xfinity Series Driver Introduction Goes Next Level When Driver Performs Death-Defying Stunt by Jumping From Thousands of Feet Above Track and Nailing Perfect Landing on Infield
Xfinity Series driver pulls off a first for driver intros at Las Vegas by skydiving into the racetrack and nailing the landing.
Driver intros before a NASCAR race can be quite entertaining. Sometimes, like last week at Bristol, they can even be awkward and uncomfortable when fans boo the driver. On Saturday at Las Vegas Motor Speedway, there was no booing, but many fans were uneasy as they watched one driver pull off a first — jumping from thousands of feet above and skydiving down to his driver intro.
Matt Jaskol is new to NASCAR Xfinity Series but not motorsports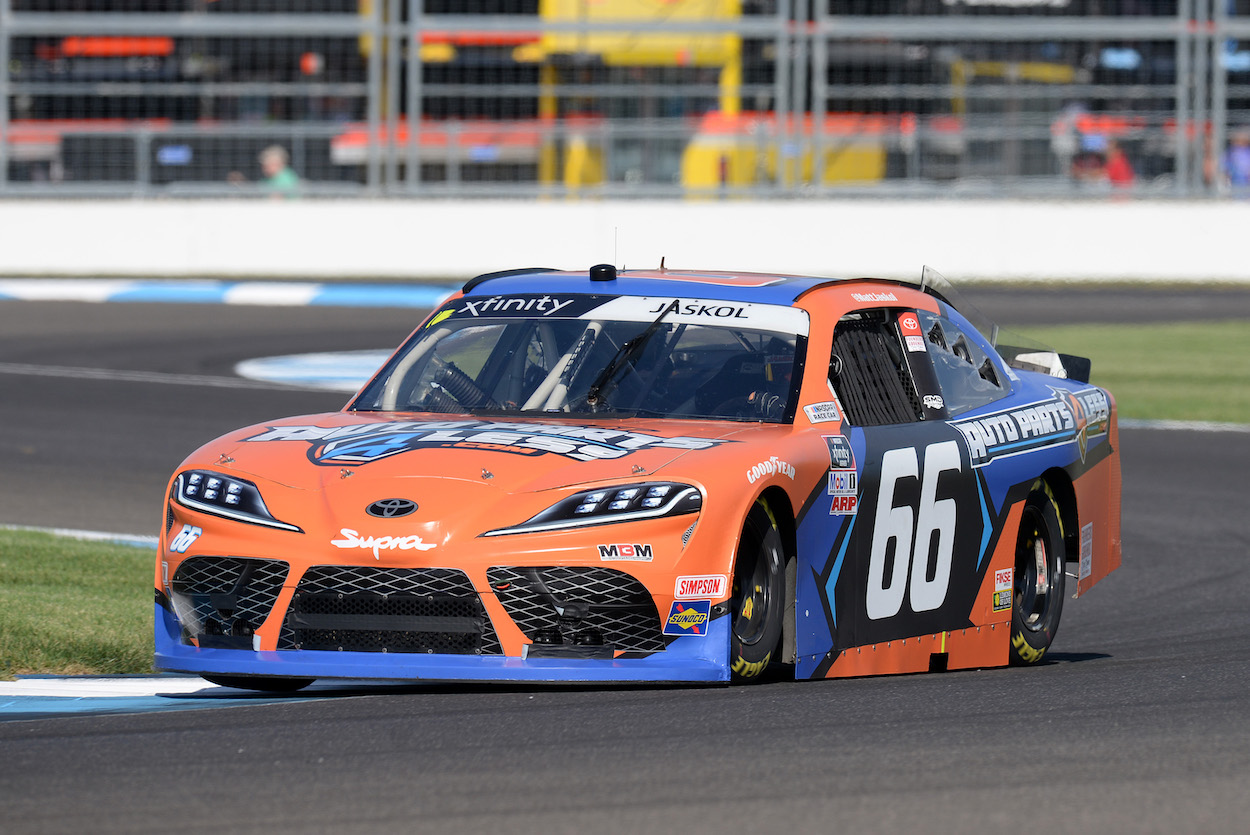 Matt Jaskol is a name most NASCAR fans haven't ever heard. That's because he made his debut with the Xfinity Series earlier this year at Martinsville, where he finished 28th. Since that opener, he's raced four other times and failed to qualify in two other events.
His best finish of the season was 19th at Mid-Ohio. On Saturday at Las Vegas, he started 34th. Jaskol managed to avoid an early crash in Stage 1 that took out multiple cars, including several playoff drivers, and finished 27th. 
While he's new to NASCAR, he's not new to racing. His career dates back to the late 1990s when he started in motorcycles before transitioning to go-karts. After finding considerable success with karts, Paul Tracy recruited him to drive for his factory karting team. Over the next several years, Jaskol continued to move his way up the ranks and in 2007 he raced a part-time schedule with the IndyPro Series, his best finish a 7th at Indianapolis. 
Skydiving into track before Xfinity Series race
At 36 years old, Matt Jaskol knows he likely won't earn fame and fortune racing cars. On Saturday in Las Vegas, he made a name for himself and produced a memorable moment for fans attending the NASCAR Xfinity Series race at Las Vegas when he did something no other driver had ever done before. He arrived at the track via parachute.
Jaskol is a trained skydiver and jumped out of a helicopter from 5,000 feet, free-fell to 2,500, and stuck the landing in the Las Vegas Motor Speedway infield for his driver introduction.
Interestingly, his skydiving career started seven years ago while working at the speedway as a coach and one of his students was a skydiving instructor. Jaskol received an invite to go skydiving, which he reluctantly accepted, and the rest is history. 
Taught Alexander Rossi how to race
While Jaskol may not be a household name in the motorsports world, he actually played an integral part in the career of someone who is. When just 16 years old and working at a go-kart track, Alexander Rossi's dad brought his seven-year-old son to the track and asked Jaskol to teach him how to race. 
In 2016, Jaskol served as Rossi's spotter in practice at the Indianapolis 500 just days before he went out and got his first career IndyCar Series win at the famed track. In 2019, he spotted for Rossi's Andretti Autosport teammate Marco Andretti at the same race.
Matt Jaskol made his mark on the world of motorsports by teaching a young Alexander Rossi how to race. On Saturday in Las Vegas, he made yet another big impression in a way never done before and will likely never to be done again.   
Like Sportscasting on Facebook. Follow us on Twitter @sportscasting19.